---
Reading Time:
7
minutes
FAME IS one of the perks of sporting success – except when things go wrong. Then, it just raises the temperature of the blowtorch, writes RON REED:
THE WEEK THAT WAS: AT THE risk of stating the obvious, sports scandals – especially those involving performance enhancement – always resonate more starkly when big names are involved. That goes for both individuals and institutions. There have been a number of examples close to home this week.
Athlete JESSICA PERIS, who has tested positive to three prohibited substances, and been prevented from contesting the Commonwealth Games selection trials, became a big story because of who her mother is. Nova Peris was the first Indigenous woman to win an Olympic gold medal – she was a hockey player then – and later won gold as a track sprinter at the Commonwealth Games, before being elected to the Senate for a single term.  Nova has had an eventful life in the public eye in a number of ways. She has always been outspoken, not necessarily to the complete comfort of everybody around her, although that's no sin, of course – indeed, it's what you would hope for from a member of Parliament. I once earned a measure of her wrath when, in the lead-up to the Sydney Olympics, I wrote a column about her on-going rivalry with the national champion of the time, Melinda Gainsford-Taylor, suggesting – as far as I recall now – that Gainsford seemed to be more popular with athletics fans for no obvious reason other than that her blonde, blue-eyed cover-girl looks might have been helpful. Peris interpreted that as thinly-disguised racism – it was nothing of the sort, certainly not in any intentional way, but I suppose her response was a reminder that such potential sensitivities should never be overlooked or forgotten.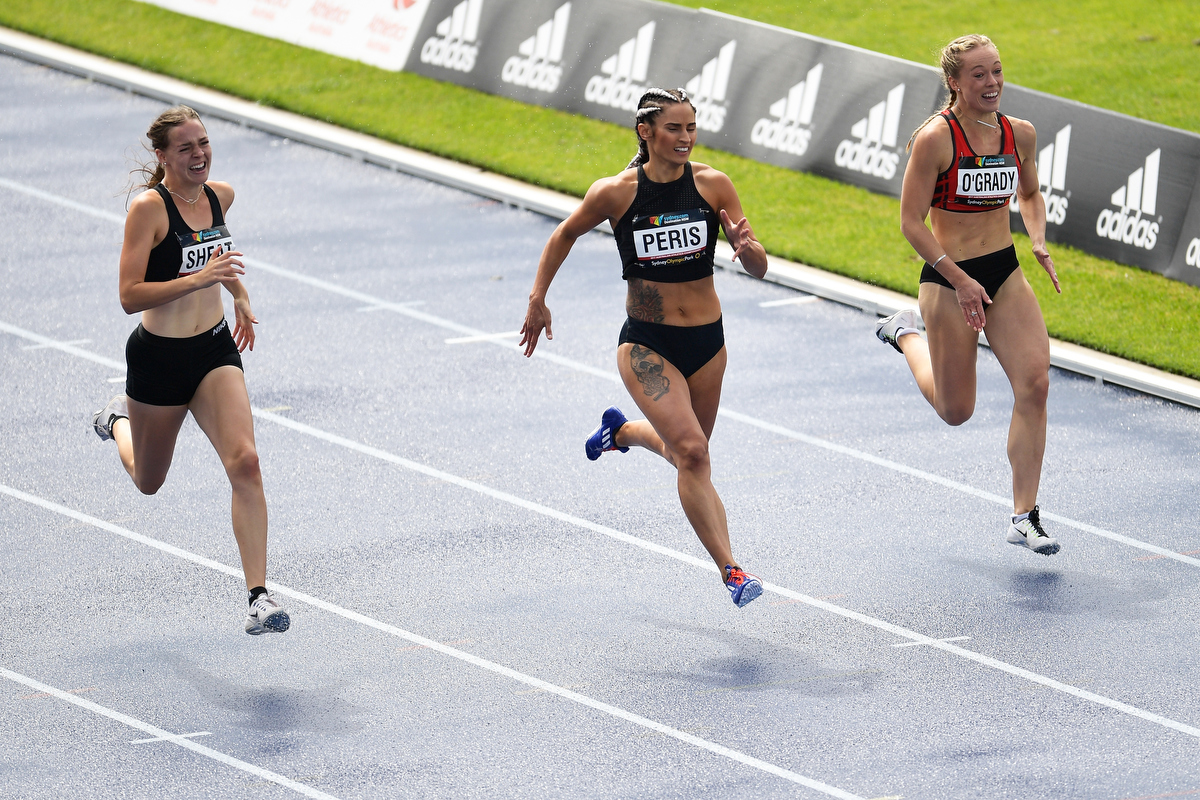 That was especially true at that time, with the Games providing an international platform for race relations in Australia to come under intense scrutiny, with Cathy Freeman the symbol for it. Peris is among a large number of sportspeople – a pace-setter, in fact – who have worked hard to eradicate discrimination over the last two decades and is to be applauded for that as much as her on-field feats. She is said to be devastated about her daughter's positive.  Jessica is a good but not great sprinter, although her form improved markedly in recent times, and if she wasn't who she is a positive test – which she is disputing, by the way – would not have produced the massive media attention that it did. When another Australian athlete, little-known distance runner Cassie Fien accepted a nine-month ban two weeks earlier for testing positive to a substance called Higenamine, it slipped completely under the radar because there was no reason for her name to ring any bells. Jessica Peris was never going to be so lucky.
* Footballer JORDAN DE GOEY would have attracted plenty of media after testing positive to too much jungle juice – blowing almost twice the legal limit while driving, in other words – no matter who he played for, especially with his other lurid indiscretion: breaking his hand in a bar fight and then blaming his dog for it. But when these things happen at Collingwood – the biggest sports club in the land and, simultaneously, the most loved and most hated – they always grow another set of legs. For the mainstream media, there is no story as good as a Collingwood cock-up, on or off the field. De Goey was one of two AFL players to land in alcohol-related trouble almost simultaneously but the other one, Jy Simpkin, plays for North Melbourne and attracted only a fraction of the air-play. If he was a Collingwood player, you can bet that it would have been added to the Magpie Shame File as more evidence of a culture problem.
All AFL clubs have to wrestle with the issue of what is and is not fair and reasonable in terms of when, where and how their players are allowed to imbibe. It has been forever thus and it's certainly not just an Australian problem. Many careers in many sports have been curtailed or ruined by the demon drink, but I stumbled across an amazing new perspective on it the other day. I was given a dog-eared, second-hand copy of a decade-old book called Back From The Brink, the expertly ghost-written account of Irish soccer player Paul McGrath's improbable but brilliant career. I couldn't put it down. Stop me if you've heard this because the story is new to me but not to anyone who took a close interest in the Premier League in the 70s and 80s, when McGrath played for seven years with each of Manchester United and Aston Villa, with brief stints at Derby County and Sheffield Wednesday, plus 83 games for Ireland, including two World Cups.
The son of a Nigerian father he never met and an Irish mother who could not deal with the shame of an illegitimate child or afford to raise him, he grew up the hard way in a series of Dublin orphanages before his talent propelled him into a heady new world that he was not emotionally equipped to handle – except on the field, where he was always a dominant presence regardless of whether he was injured, which was often, or drunk, which was more often. Drunk? Yes, at first it was just a matter of breaking the usual rules of not drinking on the two or three nights before a game.
Then he started frequenting the pub at lunchtime before training sessions, turning up under the weather. Eventually, he was arriving to play "drunk as a Lord", in his own words. How did he get away with it? Mostly, his team managers and a particularly sympathetic and pragmatic physiotherapist realised that no matter what state he was in, he was still always one of their best players – and that trying to get him off the booze, well, good luck with that. It cost him two marriages and a great deal of self respect, and he once deliberately crashed a car to try to kill himself, but he still managed to play at a high level until he was almost 40. Despite everything, he is regarded to this day as one of Ireland's best and most-admired sports figures – and according to a recent Internet report, he has recently managed to spend a few months sober. The book, published by the Random House Group, is probably hard to find now but it is well worth the search.
* Trainer ROBERT SMERDON is easily the most recognisable name among the group of racing operatives that have been charged with hundreds of doping offences in a scandal that has rocked the sport/industry with fresh force this week, thanks to a bunch of explosive texts published by the Herald Sun. Trainer Tony Vasil is probably the only other one with a profile that extends beyond racing's inner circle. Certainly, stablehand Greg Nelligan, from whose phone the texts appeared to have been sent and received, is anonymous in the greater scheme of things – or was until now. But Smerdon is one of the most successful trainers in a highly competitive environment and is well-known to punters big and small. This story would be big no matter who was involved but the presence of a big fish such as Smerdon takes it to another level. So it has been surprising that while his photo has appeared on the front page of the paper two days running there has been little attempt made to delve into his personality, background and methods.
That has been redressed in informative and colourful fashion by the Hun's former chief racing writer Matt Stewart, whose excellent work can now be found on the racing.com website, among other places. There, Stewart describes Smerdon as "self-deprecating, fairly emotionless, a bit jokey under his big hat" as he oversaw a run of luck at the Warrnambool May carnival a few years ago, when he became the first trainer to collect an expensive new car the club regularly offered any trainer who could win four key races.
But, Stewart adds, Smerdon is in many ways not what he seems. "He can be the harmless goof, telling funny stories in the trainers' hut … but he'd have one eye on a crucial gallop out there somewhere on the polytrack, maybe one of his own horses, maybe someone else's. He was the opposite of an egotist but regarded by almost every trainer at Caulfield as an old-school genius." One old trainer based at Caulfield for decades said Smerdon was the smartest horseman at that track, even when Peter Moody was dominating a few years ago. A former jumps jockey who had worked in stables since he was 10, Smerdon "knew everything" that was going on in racing, the old man said.
According to Stewart, he appears to have dodged a few bullets along the way, a reference to other matters that have drawn the attention of the stewards. He was no stranger to big betting plunges and has won many big races on the flat and over jumps. He is so popular among his colleagues that fellow Caulfield trainers recently put on a lunch for him, calling it "the last supper". Whether the end of a very successful career is, indeed, nigh remains to be seen. That will depend on the outcome of the eagerly-awaited inquiry before the independent Racing Appeals and Disciplinary Board on April 30. Until then, the charges are just that – allegations.

SPORTSMAN OF THE WEEK: Aerial skier David Morris, a silver medallist at the Winter Olympics four years ago, failed to make the final this time around, the victim of some dubious judging in many opinions. But his response drew widespread and fully-deserved acclaim. He tweeted: "I'm proud of a 10th at my 3rd Olympics and I'm genuinely moved that everyone seems more upset about the scores than me. But we must lose as graciously as we win, and I was simply not good enough for the competition. Don't have to like how its judged but must always expect it. These Olympics taught me that you don't have to come 1st, to walk away a winner. Humility, class & respect will be remembered for longer than any medal. You can't pass on results but you can pass on sportsmanship."
WINNER OF THE WEEK: There are plenty of cricket fans who are not exactly hanging out for the day that David Warner becomes Australia's Test captain – given he is older than the incumbent Steve Smith, it may never happen – but he did an undeniably superb job leading the Twenty20 team through undefeated in the tri-series against England and New Zealand, taking Australia to an unaccustomed No 1 ranking. That particular job may now be his all the way through to the next T20 World Cup, which will be played in Australia.
LOSER OF THE WEEK: Racing. The facts of the doping scandal rocking the so-called sport of kings are yet to be officially determined and responded to, but so much dirty linen has been aired this week that it is already possible to detect an erosion of faith among punters, owners and anyone else who invests their hard-earned on it.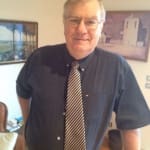 Author:
Ron Reed
RON REED has spent more than 50 years as a sportswriter or sports editor, mainly at The Herald and Herald Sun. He has covered just about every sport at local, national and international level, including multiple assignments at the Olympic and Commonwealth games, cricket tours, the Tour de France, America's Cup yachting, tennis and golf majors and world title fights.
Comments
comments
0 comments