---
Reading Time:
8
minutes
NOT MUCH CAPTURES the attention of cricket fans more than the emergence of a new leg-spinner – but it doesn't always lead to bigger and better things, says Chief Writer RON REED:
THE WEEK THAT WAS: ONE OF THE joys of sport, it scarcely needs stating, is observing outstanding young talent strutting its stuff. That is never more the case than when that talent is relatively rare – such as bowling leg-spin. It is cricket's darkest art, devilishly difficult both to master and to combat and wonderful to watch when it's done well. A couple of generations ago it was feared to be dying out in Australia and then along came Shane Warne – as well as Stuart MacGill – and the game changed much for the better.
All of which is why there was so much excitement during the week when a teenage practitioner named Lloyd Pope announced himself at the under 19 World Cup in New Zealand, taking 8-35 – the best figures in that tournament's history – to single-handedly destroy England in a quarter-final. Cue the "new Warnie" headlines and prepare for a public demand to see him operating at Sheffield Shield level for South Australia, where he is a listed rookie.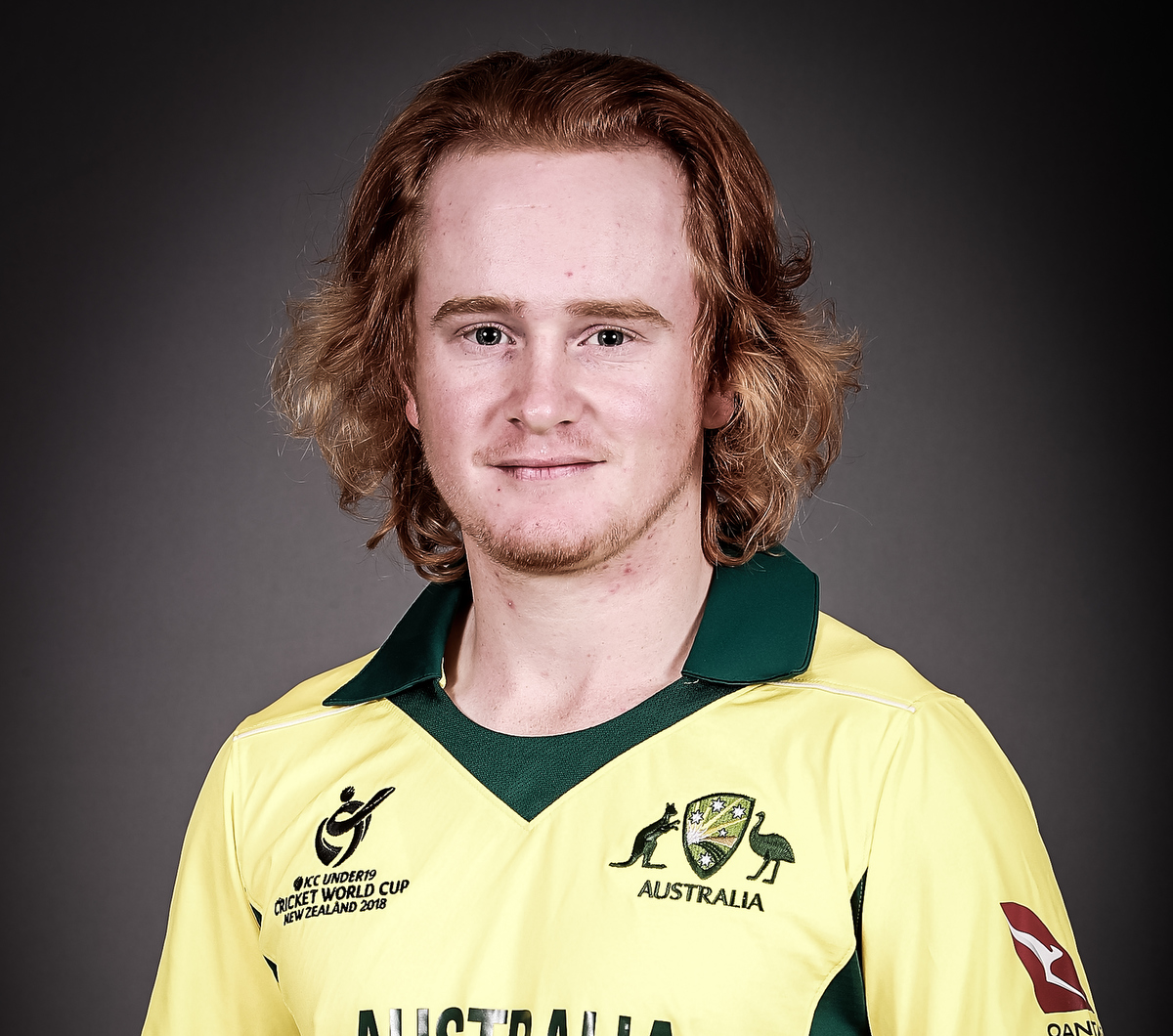 The problem with that is that the Redbacks already have a decent leggie in their team in Adam Zampa, and his status as an international one-day player would suggest he is in no danger of making way any time very soon. Still, national high performance chief Pat Howard will undoubtedly be trying to create opportunities for Pope to follow up on his big moment. What was particularly eye-catching was his superb wrong-un, which was expertly landed and accounted for several of his scalps. Even Warne struggled to completely master the one that goes the other way so it's a big head start for this kid.
Zampa will not be Pope's only competition, with Queensland's Mitchell Swepson having already been inducted into the Australian set-up without actually playing and Tasmania's Cameron Boyce still a contender after a number of T20 internationals a year or two ago. And in any case, at Test level there appears to be no room for a second spinner and offie Nathan Lyon has a stranglehold on the first spot. And given his recent form in the Big Bash it might not be long before Lyon takes over the role in white ball cricket as well.
Zampa apart, leggies have been flavour of the month in the Big Bash this year. Brisbane Heat have used three, Swepson and Pakistanis Yasir Shah and Shadab Khan, while Adelaide Strikers have good value from Afghanistan's Rashid Khan. Shadab and Rashid are both only 19, proving that, as tricky as it may be, leg-spin doesn't have to take years to learn.
It is easy to forget there has been a leggie in the Test team for a few years now, it's just that he rarely bowls. The captain, Steve Smith, was originally picked for his bowling but it has been largely discarded as his batting has developed so prodigiously. Similarly, Victorian Cameron White played his only four Tests as an all-rounder with the emphasis on his bowling, but he, too, didn't really persevere with it. In the olden days, batsmen who could bowl part-time leg-spin were fairly common – Bob Simpson, Ian Chappell and Keith Stackpole the most prominent examples.
Sometimes the step up to the big-time proves too far. There is no better example than popular Victorian Bryce McGain whose long career for Victoria finally saw him make a Test debut at age 37 – the oldest since the late Bob Holland, another leg-spinner, 24 years earlier – against South Africa in Cape Town. It was a nightmare. The South Africans targeted him from the moment he was given the ball, Ashwell Prince smashing his second delivery for six with seven others clearing the ropes as he finished with 0-149 from 18 ragged overs as Australia lost by an innings. Not surprisingly, McGain never got a second chance. Memories of McGain's humiliation were sparked when young England leggie Mason Crane got his chance against Australia in Sydney over the New Year and went for even more runs, 198, but at least he got a wicket, having Usman Khawaja stumped – and unlike McGain, he probably will get another game somewhere down the track. Like life, leg-spin wasn't meant to be easy – a reality that will no doubt present itself to the boy Pope before he's much older.

SO MANY weird things get said in the interview room at Melbourne Park during the two weeks of the Australian Open that maybe there should be trophy for the most outlandish. It would have been won this year with several days to spare by the American battler with the not quite eponymous name, Tennys Sandgren, who sat down after losing to Korean Hyeon Chung in the quarter-finals, gestured for silence and then read out a prepared statement lecturing the assembled journalists for their temerity in writing about his social media focus on certain right-wing political personalities and issues.
He is, of course, entitled to disagree with how he is perceived and presented publicly but his tirade was couched in such dense and pretentious terms that unless you were fully briefed on the background to it, it was impossible to know what on earth he was talking about. Sample: "You dehumanise with pen and paper and turn neighbour against neighbour. In so doing, you may actually find you're hastening the hell you wish to avoid, the hell we all wish to avoid." The hell most of us in the room at the time wished to avoid was listening to any more of this rant. Perhaps next time he might consider getting himself a ghost writer so he doesn't come across as quite such a wanker.
The polar opposite during the week was Roger Federer explaining that he decided long ago that providing the media with interesting, honest and clear-minded story lines was as beneficial for him, and for his sport, as it was for them (us). As one experienced reporter tweeted, that transcript should be nailed up in every sporting locker room.

BEN LAUGHLIN doesn't make the cricket headlines very often. In a long career – he's 35 – he has played only eight times for Australia, five one-dayers and three Twenty20s, as well as a modest seven first-class matches for Queensland. And when he did finally achieve a certain amount of global fame this week, it was for something that went into the scorebook under another player's name.  The Brisbane Heat seam bowler was responsible for what many commentators are calling the best catch ever taken when he leapt in the air on the boundary to hold on to a big hit from the Renegades' Dwayne Bravo and then, knowing his momentum was going to take him over the rope and turn the wicket into a six, he hurled it backwards for team-mate Jake Weatherald to complete the spectacular dismissal – and take official credit for it. Laughlin was philosophical about that, telling the Players' Voice website: "I don't mind that the catch goes down in the scorebook as caught Weatherald, but I'll be a bit annoyed if I have to type in Jake Weatherald Catch to find it in YouTube in years to come. Hopefully I get tagged and can search my own name on that one." So far that's not a problem – it's been popping up on his Twitter feed several times a day.
It's not only his own phone that's been busy. His Dad Trevor has had a few messages too. It's been a busy summer for father-son cricket stories with former Test vice-captain Geoff Marsh thrilled to witness both his sons, Shaun and Mitchell, wearing the Baggy Green at the same time, while national coach Darren Lehmann has watched his boy Jake make an early-season run at national selection, former pace bowler Craig McDermott's son Ben is doing well for Tasmania three years after his brother Alister had a stint with Queensland and Steve Waugh's heir Austin is playing for Australia at Under 19 level.
But little is heard these days of Trevor Laughlin, who was a capable and popular all-rounder – a hard-hitting left-hand batsman and good medium-pace swing bowler — for Victoria in the seventies and was in the right place at the right time during the World Series schism when Test places became available to players who would otherwise have been lucky to get them. "Larry" Laughlin toured the West Indies in 1978, playing two Tests and got one more against England in Australia. He wasn't all that successful but, hey, he's got the family bragging rights. When his 58-game career for Victoria ended, he moved to Brisbane and what most of his old mates in Melbourne (certainly, this one) might not realise is that at age 42 he made a comeback to senior club cricket and won the first grade batting and bowling awards. "At the time I thought it was nothing, but now that I'm 35 I can see it was a serious effort," says Ben – who has no plans to give the game away himself any time soon, certainly not while there's a chance of a second contract in the lucrative Indian Premier League.

ROAD cyclists are among sport's toughest and most resilient characters. Tasmanian Richie Porte provided more welcome evidence of that with his powerful performance in the Tour Down Under in his comeback from a horror crash in last year's Tour de France, which put him in hospital for a while and off the bike for many weeks with broken bones. Porte won the queen stage of the TDU up the Willunga climb for the fifth year in a row and finished the race locked on equal time with the winner, Daryl Impey, with a countback needed to decide who took the crown. He will return to Le Tour this year as one of the favourites, as he has been for the past couple of years without really looking like winning it for whatever reason. Will he ever do so, emulating the only Australian winner, Cadel Evans, for whose old team, BMC, he now rides? You hope so, but it's hard to be confident. He might not be quite in the same class as Evans, who was twice runner-up and had two other top-10 finishes before he finally saluted, while Porte's best is fifth two years ago, admittedly having spent the previous years working as a domestique for his mate Chris Froome, who is now a triple winner. And time is running out. Porte, who will become a father in May, turns 34 in a few days' time. But what would we know? We thought Evans had probably passed his use-by date when, battling injuries, he finished well back in 2009 and 2010.  And then, bingo! He won, aged … yes, 34. So that's something Porte will no doubt keep in the back of his mind as he undertakes a revised preparation schedule in the coming weeks. It remains to be seen whether the task might be made easier if Froome, who is awaiting the outcome of a failed test to a partly-banned asthma medication, is suspended for the season – an outcome that is starting to look more and more likely as the sport struggles with the credibility problem that this has created. Porte would have mixed feelings about it, but the reality is that it could be the best thing that ever happened to him.

SPORTSMAN OF THE WEEK
SOUTH Korean tennis prodigy Hyeon Chung captured the imagination of his own country and tennis fans everywhere, especially in Melbourne, with his giant-killing emergence as the next big thing at the Australian Open. Not only is he a seriously good player but he comes across as immensely likeable with no tickets on himself. Honorable mention: soccer player Sam Kerr for being named Young Australian of the Year, her acceptance speech showing all the class of her on-field exploits.
WINNER OF THE WEEK
LONG before the recent revolution in women's sport, making household names of players in a variety of games, basketball Suzy Batkovic, now 37, was a star with few peers in the domestic game, and she still is after dominating the WNBL Grand Final against the Melbourne Boomers and taking down her even more formidable opposite number, Liz Cambage.
LOSER OF THE WEEK
The Ashes are starting to become a distant memory for Steve Smith and the Australian cricket team, which surrendered the one-day series in feeble fashion as quickly as they could, losing the first three of the five games.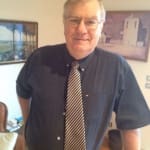 Author:
Ron Reed
RON REED has spent more than 50 years as a sportswriter or sports editor, mainly at The Herald and Herald Sun. He has covered just about every sport at local, national and international level, including multiple assignments at the Olympic and Commonwealth games, cricket tours, the Tour de France, America's Cup yachting, tennis and golf majors and world title fights.
Comments
comments
0 comments