---
Reading Time:
4
minutes
HE'S THE new sporting king of South Korea and he's going places fast. RON REED watches Hyeon Chung force his way through to the Australian Open semi-finals:
AS CAPTIVATING as it was to see Roger Federer and Rafael Nadal, the elder statesmen of world tennis, dominate the four Grand Slam tournaments last year, the sport needs new stars. It has been in the hands of the Big Four – those two plus Novak Djokovic and Andy Murray, with an occasional extra intruder – for as long as such a cartel has the right to rule unchallenged in any sport. It's not that they have become boring – certainly not – it's just that the discovery of exceptional new talent is always a source of fresh fascination, and that's what keeps people tuned in, the media engaged and the sponsors involved.
That's why the arrival of the South Korean prodigy Hyeon Chung has been welcomed with such enthusiasm. The old heads among the commentators – Jim Courier and John Fitzgerald, to name just two – have been quick to ensure all and sundry that he is so talented that there is no doubt he is going to be a star. That's always a risky call but the big crowds that have watched him dispose of six-time Open champion Djokovic in straight sets on Monday night and then despatch unheralded American Tennys Sandgren 6-4, 7-6 (7-5), 6-3, in the quarter-final wouldn't include many dissenters. That may even have applied to the one and only Rod Laver who watched Wednesday's match from the VIP seats (after receiving a much bigger welcoming ovation than either player) and looked suitably impressed at the end.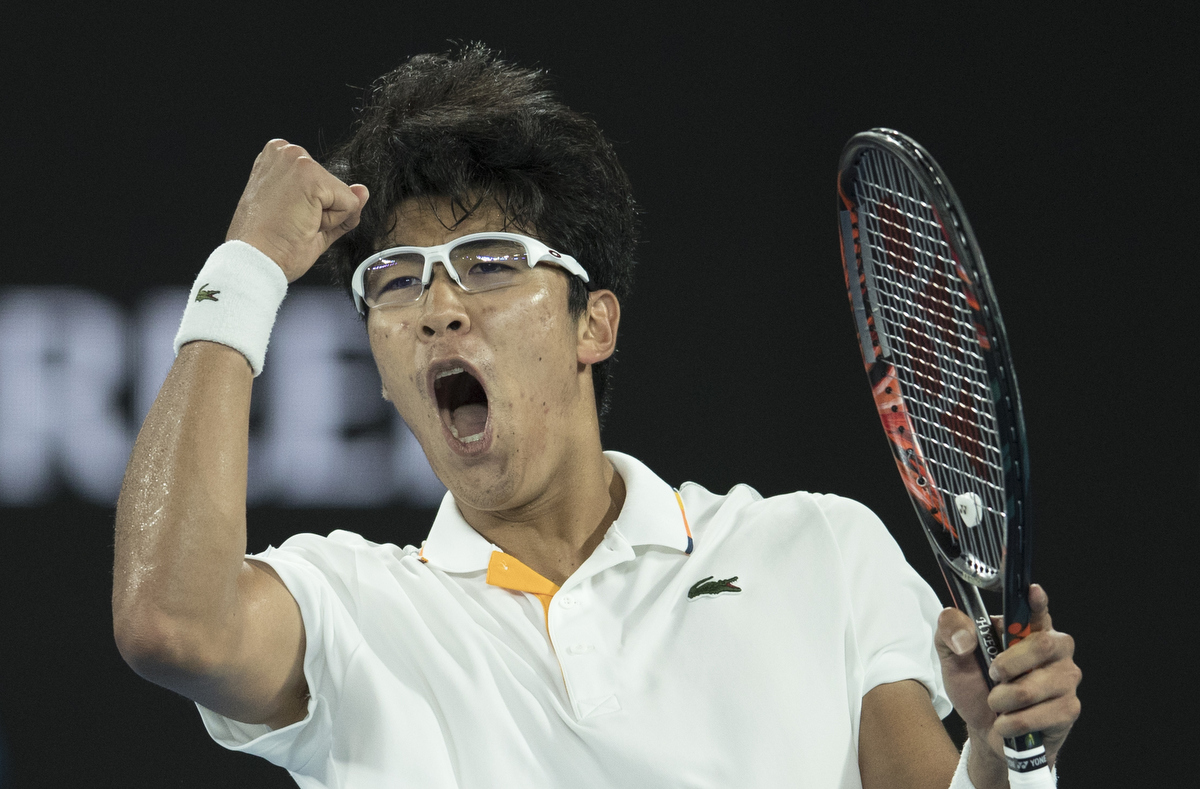 Chung is not exactly a boy starting out like, say, Australia's latest discovery Alex de Minaur, 18, who has also created a frisson of excitement over the last few weeks. He is 21, not much younger – about 13 months – than Nick Kyrgios and this is his fourth year at Grand Slam level, but this tournament is definitely the start of his career proper – his breakout. He hasn't attracted a lot of attention hitherto for more than one reasons – his results haven't really warranted it, and his nationality is not exactly synonymous with tennis. He doesn't come from a production line like young racquet-wielders from Australia, the US or Spain do. Much is being made of his status as the first South Korean to make the quarter-finals, let alone the semis, of a Grand Slam event. There has only been one male and one female to make it as far as the round of 16 – Hyung-Taik Lee did so twice at the US Open in 2000 and 2007 and Duk Hee Lee managed it in 1981, also in America.
There is a certain, almost exotic, likeability about Chung, which does not come across as being cultivated in any way. His white horn-rimmed glasses – an unusual accoutrement in any top-level sport – suggest that he overcoming a disadvantage, to his credit. With the help of a friend, he is putting as much effort into mastering English as he is on improving his tennis – tasks of equal difficulty, he says. He unselfconsciously admits to idolising the likes of Djokovic while growing up – and because of that, he has always dreamed of winning on the Joker's favourite court more than any of the other major tournaments.  He is surrounded by his smiling parents, siblings, a couple of agents, a little-known coach from South Africa and a few friends, as if he was, indeed, an innocent abroad in need of an escort. If that is even remotely the case then a lot of people have his back now – at home he has suddenly gone from semi=anonymous to very famous. "It's getting better and better all the time now,"
That heady thought of becoming a national hero almost derailed his progress into the semis. He blew five match points before wrapping up the third set because, he says, "I think last game many things come together. If I win one more point I make history in Korea. Something I thinking like that. I have to think about the ceremony, something. I'm just trying to stay calm until I finish the match."
He enjoyed himself. Both players did. And the crowd, who were entertained for nearly two and a half hours by a quality contest that began only after an evacuation warning siren rang out just as the first ball was about to be served – a false alarm, to everyone's relief – and then featured many long rallies, no rancour on either side of the net, a second set that could easily have gone the other way and a near-choke in the final game. With a combined ranking of 155 – Chung 58 and Sandgren 97 –  they could easily have been banging away on an outside court in the first round. Sandgren said he had fun because playing Chung was like trying to solve an extremely difficult puzzle. "I wasn't able to figure it out but I enjoyed trying," he said.
For his own part, Chung is simply surprised to find himself where he is. So are a lot of people. But not for much longer, probably.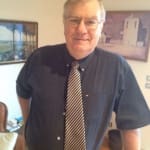 Author:
Ron Reed
RON REED has spent more than 50 years as a sportswriter or sports editor, mainly at The Herald and Herald Sun. He has covered just about every sport at local, national and international level, including multiple assignments at the Olympic and Commonwealth games, cricket tours, the Tour de France, America's Cup yachting, tennis and golf majors and world title fights.
Comments
comments
0 comments