---
Reading Time:
5
minutes
WHEN IT'S on for young and old, Roger Federer just keeps rolling along and the fans just keep rocking up, says chief writer RON REED:
BY THE time he reaches the second week of any Grand Slam tournament, Roger Federer usually knows who and what to expect. There aren't many unfamiliar faces and very few surprises as the quarter-finals take shape. It was no different on Monday even though he had never played his fourth-round opponent, Marton Fucsovics – they have spent time hitting together at the Swiss superstar's home territory and a bit of a friendship going.
But if he had needed to introduce himself, at least they wouldn't have been  entirely without a conversation starter. Fucsovics, 25, is the only Hungarian male player in the tournament and only the second one that Federer has ever played in his long career. The first one was Atilla Savolt, and that was at the Open 16 years ago with Federer prevailing in straight sets. Savolt is now Fucsovic's coach.
So if nothing else this match was a reminder of how Federer, now 36 (and 173 days, to be precise), is creating a generation gap between himself and much of the rest of the men's game. If he keeps going much longer he will be old enough to be the father of teenage rivals. Indeed, Fucsovics' entry in the players media guide says he grew up idolising Federer – as well as Russian star Marat Safin, who is one year older than Federer but eight years into retirement.
Federer, of course, sails on and on – everything he does now creates a new statistic, many of them age-related. Beating Fucsovic – which he did in straight sets, 6-4 7-6 6-2 in a minute over two hours – made him the oldest man to reach the quarter-finals of a Grand Slam tournament since Jimmy Connors (39 and six days at the 1991 US Open) and the oldest to do so at the Australian Open since Ken Rosewall (43 and 59 days) in 1977, back when it was played at Kooyong with something less than an all-stars cast.
As the unlikely reigning champion, there is still no bigger drawcard. That's why he has been on Rod Laver Arena at night for Channel 7's benefit for his first three matches, this one a rare change to day-time – almost certainly the only one. The stadium was pretty much full, as it always is for his appearances. The attraction of course is to see one of history's greatest sportsmen doing what he does – especially as there is no guarantee he will ever be back here doing it again – but there is also the perverse frisson that comes with the possibility, however unlikely, that he might lose, which only ever happens once a tournament and sometimes not at all. It's not as if anybody really wants to see him get beaten but if he does then it's more memorable than yet another routine straight-sets demolition of some hapless also-ran.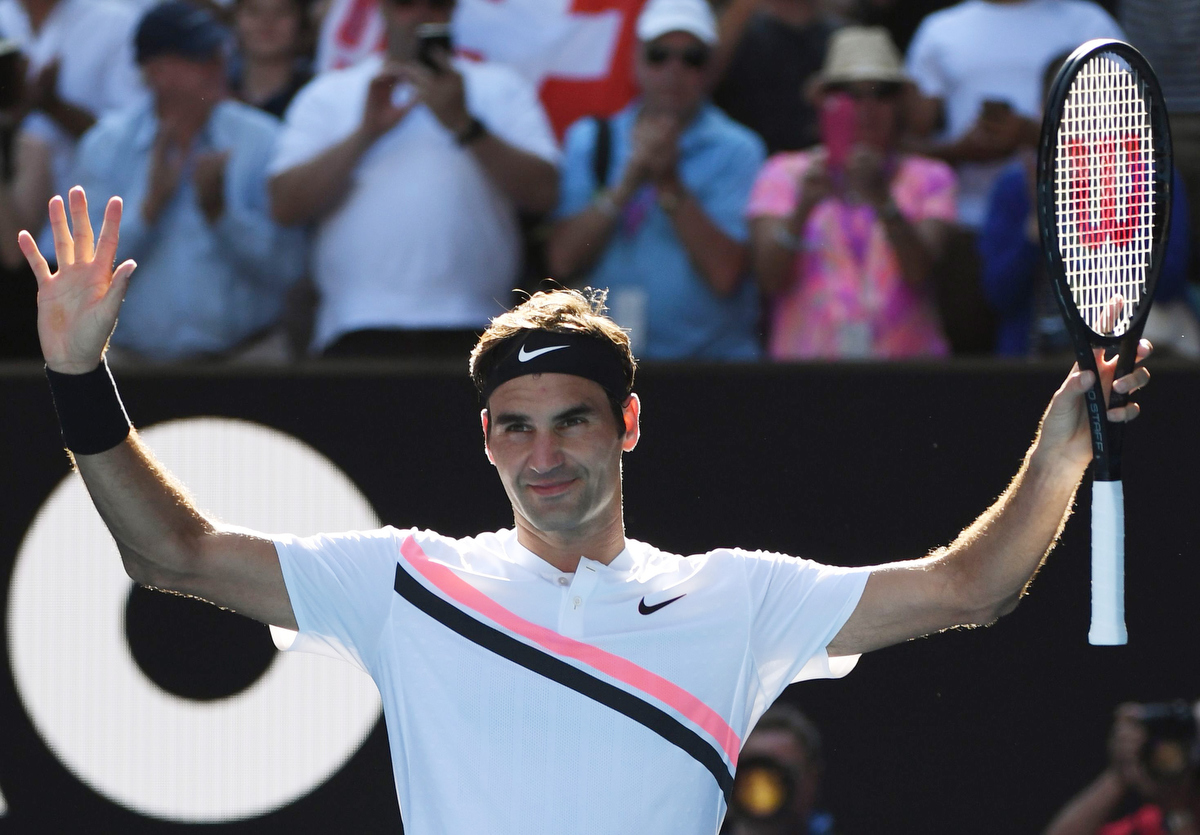 This one didn't fit either category. Federer certainly didn't lose but he got an unexpectedly solid workout from a player who had never won a Grand Slam match in three attempts elsewhere before arriving in Melbourne, and who was eliminated in the first round of qualifying last year. He has done enough, however, to be ranked well inside the top 100 – 80 to be precise – and showed he was no pushover by winning three matches last week.
He impressed his hero. "He played very well," said Federer, who, it must be said, wasn't in the best nick, especially in the first two sets. But he gave the crowd a bit of everything, a successful shot from behind his back. And during the second set he mis-hit a ball so high in the air it would almost have hit the roof if it had been closed, but which landed safely and was followed by two more lobs until the bemused Hungarian finally volleyed the third one into the net. You don't see that every day and Federer was amused.
"This was maybe the biggest joke of a point I ever played," he smiled. "Normally you don't get that lucky. Thankfully it didn't decide the outcome of the second set. That would have been too much of a joke, to be honest."
Federer will be much more familiar with his quarter-final opponent, Czech Tomas Berdych who is 32, much more his own vintage, and who has won six of their 25 meetings. They are kindred souls in many ways, enjoying the interaction with each other.
"I know I can beat him, I've done it before and done it in Slams," Berdych said. However, he will scarcely have forgotten their meeting in the round of 32 last year when Federer – on the comeback trail from injury and coming back from injury and something of an x-factor floater rather than the warm favourite he usually is – absolutely destroyed the then No 10 seed in straight sets, a statement that alerted the tennis world to the fact that he was still very much a formidable force.
Federer claims to have only a limited recollection of it. "I don't remember what I thought was going to happen. I just remember looking at the draw and thinking what a horrid draw it is. But, okay, if I lose third, fourth, or quarters, doesn't really matter because it's all about the same as long as I get home injury-free and I'll be happy.
"I think I was just in a good place and played free. I don't know if Tomas was playing good or not. I don't even remember. We have had some good ones over the years going back all the way to the Olympic Games in Athens in 2004. Yeah, I'm looking forward to play against him. He seems in good shape, and I'm happy he's over his back issues that he also had at the end of last year. That's a good thing."
FUCSOVICS FOOTNOTE: Hungarian tennis has never been much on the radar for Australian sports fans, with one notable exception. In Budapest in September, 1995, four little-remembered Hungarians beat an Australian team of Mark Philipoussiss, Todd Woodbridge and Mark Woodforde 3-2 in a Davis Cup World Group qualifier, the only time the two nations have ever met. Australia's best player Pat Rafter was left out because – and it depends which story you believe – captain John Newcombe deemed him unsuited by the clay court or because he threw a tantrum during a practice session. Hungary are now back in the World Group after beating Russia last year – another sign that Fucsovics is a player going places.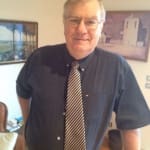 Author:
Ron Reed
RON REED has spent more than 50 years as a sportswriter or sports editor, mainly at The Herald and Herald Sun. He has covered just about every sport at local, national and international level, including multiple assignments at the Olympic and Commonwealth games, cricket tours, the Tour de France, America's Cup yachting, tennis and golf majors and world title fights.
Comments
comments
0 comments