---
Reading Time:
7
minutes
YOU CAN'T WIN 'em all – but the Melbourne Stars Big bash team have struggled to win even one game let alone break their duck in terms of titles, and the fans are starting to vote with their feet, writes RON REED:
THE WEEK THAT WAS: KEVIN PIETERSEN'S retirement from the Big Bash League has come not a moment too soon. In fact, there would be a good case to be made for the Melbourne Stars to cut him loose immediately, declining to use him for the final three games of a disastrous campaign that looks certain to "win" them the wooden spoon for the first time as well as missing the finals for the first time.
The controversial Englishman, who announced a couple of weeks ago that this would be the last of his four seasons with the Stars and the last year of his colourful career in general, has delivered only once, his 74 against the Renegades setting up his team's only win. His other five innings have totalled fewer than 100 and he has been out at least three times to wild slogs early in the innings. While that might be part of the deal in T20 cricket, he has just looked like he is in the wrong headspace even if he did do his best to put on a show of remorse after it happened again against the Sydney Sixers at the MCG on Tuesday night. He might yet finish with a flurry but that would be pretty meaningless because there is no coming back from where the Stars are now, so they might as well play some young talent instead – they do have the prodigious teenager Will Pucovski on their books as a development rookie and it would be good to get a look at him.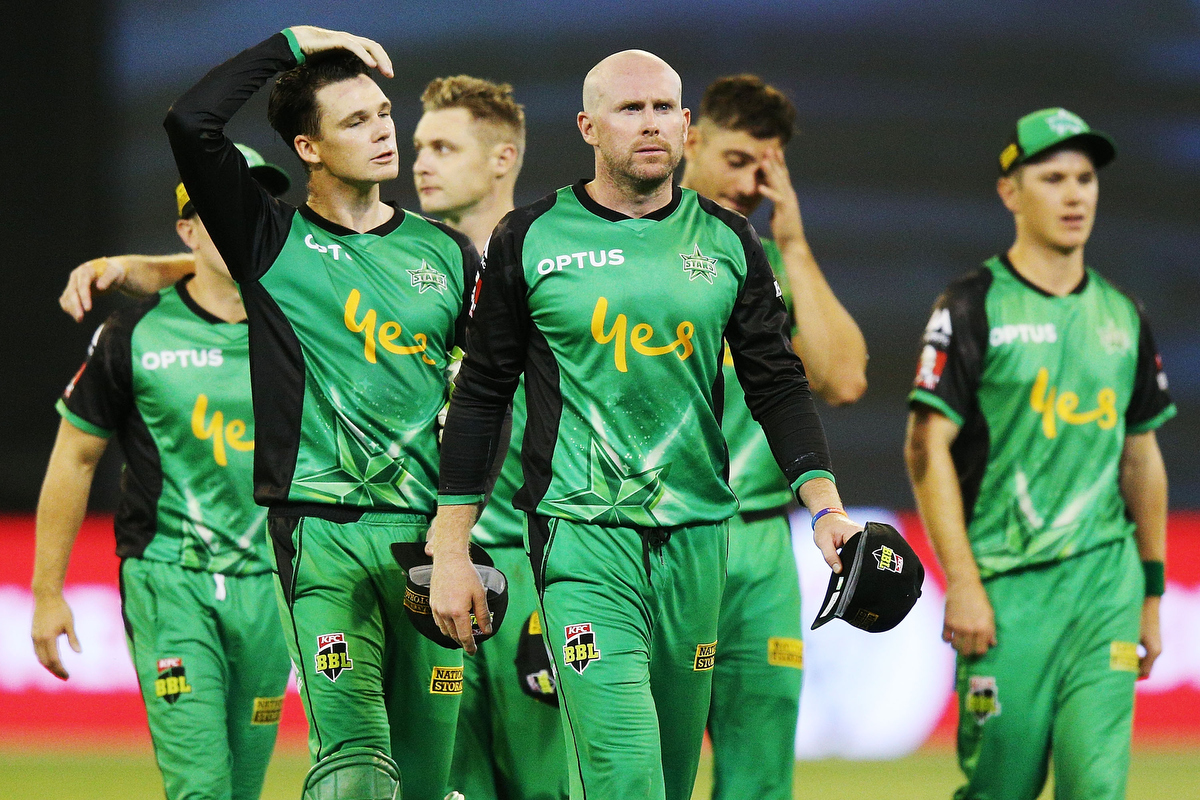 Pietersen is not everyone's cup of cordial – never has been, as his former England Test team-mates have often confirmed – but he has been an entertainer in his time with the Stars and it's not as if he is about to be run out of town. But he was paid big money to take the team to a title and that hasn't happened. It's hardly his fault alone, of course – the Stales, sorry Stars, have had no-one firing this time around, not even Glenn Maxwell, and their performances have been so disappointing that new captain John Hastings saw fit to apologise to the fans during the week. Hastings himself has contributed little with ball or bat and has seemed well out of his depth as captain, and it will be a major surprise if he gets a second crack at it next year. The strong fan base – the Stars have more than 10,000 members — made their own statement during the week when only 26,130 came to the MCG for the match against the Sydney Sixers – little more than half the number who watched the same match last year. What they got for their money was disgraceful – the stars collapsed to 3-31 and managed only a mediocre 7-128, which the Sydneysiders overhauled with 29 balls (25 per cent of the allotted number) to spare. It was unwatchable and many of those who did not repair to the bars left early – and may be slow to return.
As bad as that was, it was trumped on Thursday night when the Brisbane Heat were bowled out for 74 in less than 17 overs and then passed by Sydney Thunder in 10 overs. Yes, these things happen in cricket – but T20 is nothing if not dependent on matches being competitive all the way through to, hopefully, a result decided in the last over. The Big Bash has had a problem this season – there have been too many one-sided games. That is part of the reason there has been a general feeling developing that the competition's enormous popularity is on the wane. Perhaps the end of season stats – both attendances and TV ratings — will say otherwise but it will be surprising if alarm bells are not starting to ring at Cricket Australia. And not only for the men – the much-hyped women's competition has been more or less invisible. The finals are imminent – hands up if you know who's playing in them?

CRICKET'S "obstructing the field" rule is so rarely invoked that only one batsman has ever been given out that way in the entire history of Test cricket, and seven in the two short forms of international cricket. Now, it has raised its controversial head twice in a week – not at that level, but prominently enough to trigger much debate about its place within the vagaries of the spirit of cricket.
When the Brisbane Heat's Alex Ross was given out by the third umpire during a Big Bash match, having veered off-line while completing a second run and being hit by the fielder's return, his captain Brendan McCullum gave his opposite number, Hobart Hurricane's George Bailey, a serve for even appealing, asserting that was unsportsmanlike. That didn't really get much traction because it was impossible to tell whether Ross had intentionally tried to block the ball, or not. The only real upshot was that most observers agreed the rule – recently changed, to incorporate the also contentious handling-the-ball statute – needed to be revised again to take the guesswork out of the umpires' decision-making, if indeed that is even possible.
But there few, if any, such mixed feelings when South African batsman Jiveshan Pillay was given out against the West Indies in an Under 19 World Cup match in New Zealand during the week. Pillay did nothing more than to pick up a stationary ball and throw it back to the wicketkeeper, something that happens all the time at all levels – even though it is technically illegal unless the ball is "dead." As Pillay had just played the ball into the ground, and could conceivably set off for a run, it probably was still live – therefore the umpire was obliged to give him out. But he was not trying to pinch a run and by no reasonable measure could he be accused of doing anything even slightly shifty. The West Indies team, and their coaches, have copped plenty of flak for appealing, and rightly so. It was a disgraceful display of poor sportsmanship. So far, there seems to have been little remorse and no apology. Hopefully there will be before the tournament finishes.
It is surprising to learn that such an establishment figure as Len Hutton – he was knighted for his services to the game – holds the dubious distinction of being the only Test player to fall foul of this law. But there was nothing underhanded about what he did while batting against South Africa at The Oval in 1951. He top-edged the ball and thinking that it was about to fall on to the stumps, he tried to hit it away – which is perfectly permissible under the "hit the ball twice" law if, and only if, the batsman is defending his wicket. But in Hutton's case, the umpire ruled that he had prevented – obstructed – the wicketkeeper from catching it.
The most recent case involved England and Australia at Lord's during a one-dayer in 2015 when bowler Mitchell Starc fielded a defensive shot from Ben Stokes and threw it back to the wicketkeeper when he saw the batsman was out of his crease. Stokes swivelled round and raised his left hand to block it, and with keeper Matthew Wade insisting it was going to hit the stumps, the appeal was legitimate – and successful.

ONE section of the Australian sports family that does not always get the recognition it deserves is surfing, especially the girls. But they have led the way at the prestigious Laureus international awards – the sporting Oscars – with multiple world champions Layne Beachley and Stephanie Gilmore winning the action sports category in 2004 and 2010. Now they're hoping to follow up this year with Tyler Wright, who was one of the six finalists named in the same category during the week, while hurdler Sally Pearson is also in the running for the comeback of the year award.
Wright, 23, who was also nominated last year, will have a stronger case this year after winning the world championship for the second time in a row. The large panel of retired sports champions who will decide the winners from short lists compiled from the votes of sports journalists from around the world, including Sportshounds, might also be impressed by her backstory. Her brother Owen, also a gun professional surfer, suffered a traumatic brain injury which threatened to kill him three years ago, prompting his sister to take time off to care for him, possibly never to resume the sport. Not only is she well and truly back now – so is he, competing strongly again. Wright also overcame a serious knee injury last year which also threatened to end her career. "She has shown tremendous maturity and tenacity and it would be awesome if she were to win the award," Beachley said.
Pearson was nominated for her win in the 100m hurdles at the world championships after battling severe injuries for the best part of three years. Among her rivals for the award is tennis superstar Roger Federer, who is also a candidate – along with Rafael Nadal – for sportsman of the year.
Since the awards began in 2000, Australia has produced eight winners. Other than the surfer girls, they are Olympic sprinter Cathy Freeman, the Australian cricket team, wheelchair racer Louise Sauvage, Paralympian sailor Vinny Lauwers, one-legged skier Michael Milton and racing driver Daniel Ricciardo.
SPORTSMAN OF THE WEEK
THREE wins from three and other than a single rebuke for swearing not a hint of a brattishness — take a bow NICK KYRGIOS, who is becoming a star in every way possible. Feel free to write your own moral to the story.
WINNER OF THE WEEK
TEENAGE girls doing well at tennis have never been uncommon, but 15-year-old MARTA KOSTYUK from Latvia became the youngest player in 21 years to make the third round of a Grand Slam tournament in Melbourne during the week. She pocketed $142,000 – a handy increase of her previous prizemoney of about $8,000 – and promised to buy presents for her friends and family, including her mum, a former professional who earned a code violation for coaching her from the grandstand.
LOSER OF THE WEEK
HE SHOULD be in the top 20 tennis players in the world but BERNARD TOMIC has lost the plot to such an extent that he couldn't even make it through qualifying for the Australian Open, walking away sounding like a tool and a fool as he consoled himself by boasting about how much money he has. Will we ever see him again? Does anybody really care?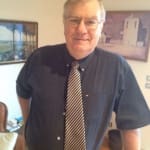 Author:
Ron Reed
RON REED has spent more than 50 years as a sportswriter or sports editor, mainly at The Herald and Herald Sun. He has covered just about every sport at local, national and international level, including multiple assignments at the Olympic and Commonwealth games, cricket tours, the Tour de France, America's Cup yachting, tennis and golf majors and world title fights.
Comments
comments
0 comments