---
Reading Time:
4
minutes
THE INTRIGUE continues as Formula One bosses plot their driving line-ups for the coming seasons. PETER COSTER reports:
LET'S SEE when the white smoke comes out of the chimney," was how Mercedes boss Toto Wolff answered questions about his team's chances of signing four-times world champion Lewis Hamilton to a contract extension.
The sign the conclave of cardinals has chosen a Pope might have been more likely from Scuderia Ferrari, which has a religious following similar to the Holy Roman Church.
The Italian Prancing Horse has already signed fellow four-times world champion Sebastian Vettel to a $150-million contract over three years.
Mercedes is going down on blended knee to retain Hamilton as its number one driver after his contract runs out at the end of this season and believes Hamilton will stay where he is.
It's not a question of which team he might drive for if he were to leave Mercedes, but what else he might do. Wolff describes Hamilton as a "free spirit who doesn't want to be put in a box".
"He could be doing something completely different in a year, or two or three's time," says Wolff, who owns the Mercedes team along with former triple-world champion Niki Lauda.
Wolff says he doesn't believe Hamilton will say, "I'm out of here tomorrow," which is what happened when Nico Rosberg won the world championship in 2016 and suddenly hung up his helmet.
Wolff admits to some frustrations, but describes he and Hamilton as "brothers in arms" who want the same successful outcomes.
Mercedes lured Valtteri Bottas from Williams, leaving the financially embarrassed team in the clutches of the Canadian billionaire Stroll family. Lance Stroll is assured of a drive because of the family fortune but has yet to prove himself, according to fellow Canadian and former world champion Jacques Villeneuve who mocked Stroll's early performances as "pathetic."
"It's one of the worst rookie performances in the history of F1," said Villeneuve, whose father was also a world champion. But the then 18-year-old Stroll stood on the podium in the next race In Azerbaijan.
Max Verstappen, who won his first Grand Prix at the age of 18, is staying with Red Bull, having signed a three-year contract worth more than $30 million a year.
This was a disappointment to Wolff and Mercedes who had been hoping to sign Verstappen in place of Bottas and as insurance in case Hamilton decided to resurrect a musical career that stalled after four years of trying to produce a hit.
Missing on Verstappen has intensified Wolf's interest in Daniel Ricciardo, who like Bottas has only a year to run on his contract. Ricciardo and Wolff have been talking openly, although the Australian driver will be on the grid for Red Bull at the Australian Grand Prix at Albert Paarl in March.
Ricciardo wants to make up his own mind about moving on to what he admits is the next stage of his career. He is closing on 29 and wants a car that will take him to a world championship.
A Mercedes could be that car if Renault, Red Bull's engine supplier, doesn't come up with a more competitive engine this season.
The French manufacturer's chances of doing so are questionable, seeing that the Red Bull were as much as 15km/h slower than the Mercedes down the straights. Honda, which has failed miserably to produce a competitive engine for McLaren, has been dumped by the team in favour of Renault engines.
This is a major embarrassment for the Japanese company, which once produced the most successful engines in Formula One.
Big changes will come in 2021 when the current 1.6-litre V6 turbo hybrid engines will be updated to rev some 3000 rpm higher to put the "sound and fury" back into F1.
This year, there will be some unwelcome changes such as the "halo", which will surround the drivers in the name of safety, but which will make escaping from a burning car more difficult.
None of the drivers likes the modification to the traditional open-cockpit cars and a test showed Valtteri Bottas took three second longer to get out of a halo car than the time it usually takes to undo the six-point harness and remove the steering wheel, which is more like the control yoke on an A380 than a wheel.
The halos will make their first race appearance at Albert Park. In the meantime, the drivers are spending the European winter keeping fit as well as enjoying themselves in places like Monte Carlo.
Bottas is skiing, which is more dangerous than Formula One if you consider what happened to the great German driver, Michael Schumacher, who suffered severe brain injury when he fell "off-piste" and hit his head on a rock.
The seven-times world champion is unlikely to recover and is under 24-hour care in the equivalent of an intensive-care unit in his mansion on the shores of Lake Geneva.
The head-turner of the 2017 season, Max Verstappen, is in the gym turning his own head in a contraption designed to simulate the G-forces F1 drivers experience as they sweep through corners at seemingly impossible speeds.
This correspondent saw an American footballer building up his neck muscles using a similar device. The defensive guard for the Rams had a neck resembling the thigh of a large African animal; a rhino rather than a ram. The weights he was lifting on a pulley would have have challenged a Bulgarian weightlifter.
Verstappen shows how he is becoming the ultimate F1 head-turner in this neck twister he has posted on Twitter.
💪 #keeppushing pic.twitter.com/C9GklrIkrL

— Max Verstappen (@Max33Verstappen) January 12, 2018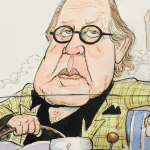 Author:
Peter Coster
PETER COSTER is a former editor and foreign correspondent who has covered a range of international sports, including world championship fights and the Olympic Games.
Comments
comments
0 comments