---
Reading Time:
4
minutes
NOBODY HAS made an art form of winning the Australian Open men's singles like Novak Djokovic and despite a few signs that he might be struggling to keep up the pace, the pride of Serbia is still in hot form in more ways than one, writes RON REED:
NOWHERE HAVE tennis fans been more privileged to watch Novak Djokovic at his powerful, scintillating, entertaining best than in Melbourne. The Serbian superstar has graced the Australian Open every year since 2005, winning it six times, equalling the record set by Roy Emerson half a century ago.
It has been an astonishing ride – for him and for us. Despite a few misgivings from all concerned, himself possibly no exception, it continues. Djokovic rolled out another engrossing chapter of one of Australian sport's most captivating stories on Thursday when he not only outclassed but outlasted experienced Frenchman Gael Monfils 4-6, 6-3, 6-1, 6-3 to move into the third round.
Given Monfils had never beaten him in 14 previous attempts, that reads like a routine whistle-stop on Djokovic's gigantic journey. It was nothing of the sort. You only had to look at his ranking and seeding of 14 to know that for a winner of 12 major tournaments and 68 in all, things haven't been going to the usual script. He finds himself stranded in the middle ground between the top 10 and the also-rans after a dismal 2017 that ended when he injured an elbow at Wimbledon. He hasn't played since and arrived in Melbourne still not sure if he would be able to participate.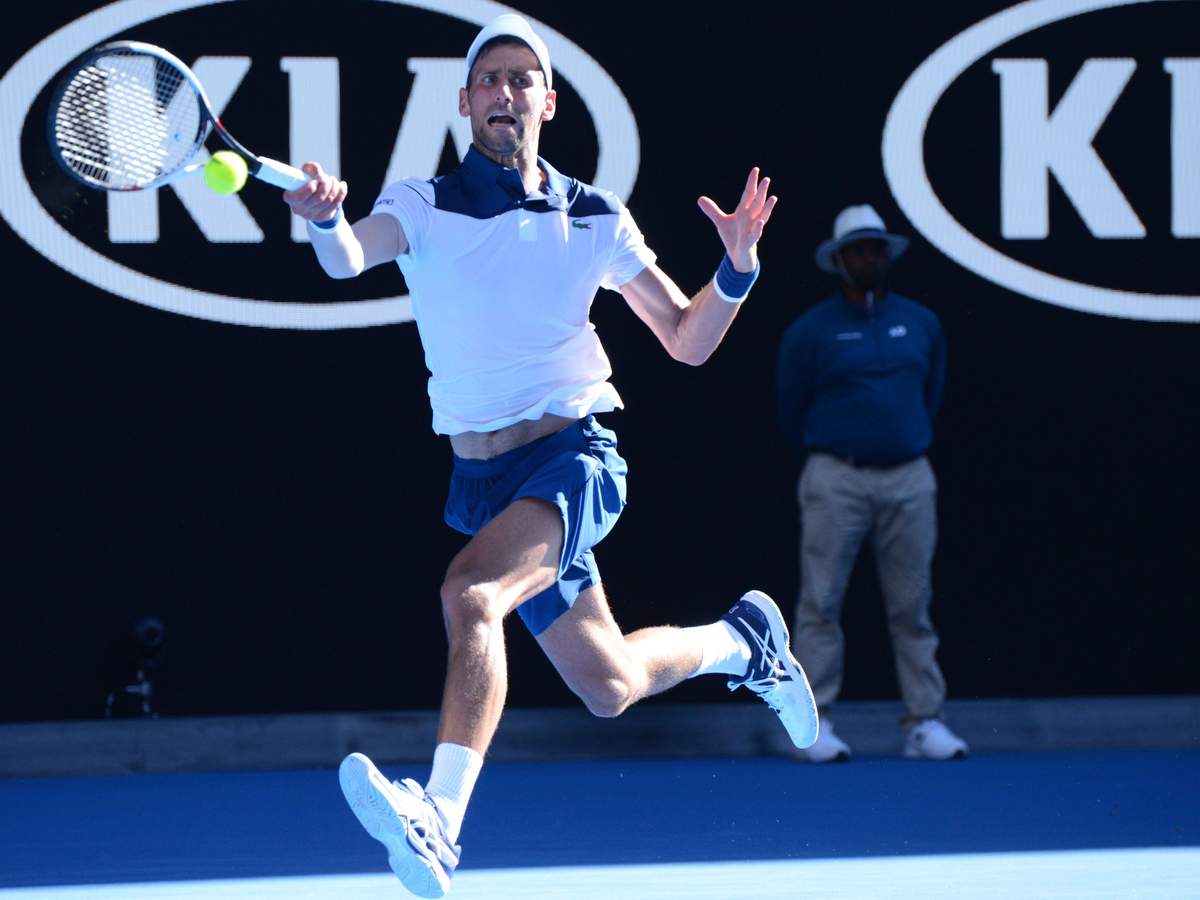 The elbow remains a problem. He has made adjustments to his serve, which clearly weren't working when he began with two double-faults against Monfils and four in all in his first two service games both of which he lost, pretty much donating the first set to his surprised opponent. "It's not 100 per cent – but it will be," he said later.
With a plethora of unforced errors and frustrated body language, this wasn't the Djokovic Melbourne Park has learned to admire so much. But he prevailed convincingly in the end largely because he handled the debilitating heat – almost 40 degrees – far better than the Frenchman, who called a doctor after the second set but fought on bravely to complete what he said was the toughest match of his career, with the possible exception of another scorcher in Melbourne more years ago than he wanted to remember.
Many believed the roof should have been closed if only to make it easier for the players to maintain a high standard of tennis for the spectators, but on the outside courts lesser lights were soldiering on. And, in any case, the difficulties both players were combatting added to the spectacle in the sense that mental strength became more of a factor. Monfils was struggling to such an extent that commentator Jim Courier said on TV that he was "pretty much toast", which may or may not have been a clever pun. Monfils said both players had taken a risk with their health and that he thought he might have suffered a version of sunstroke. "I'm telling, I was dying on the court for 40 minutes," he said.
But he said he would not have agreed with the roof closing because "the fittest win and that's fair enough". Hear, hear! In elite sport, the old cliché – "if you can't stand the heat, get out of the kitchen" – applies as much if not more than it does anywhere else.
Djokovic agreed – up to a point. "People say that at this level you have to be a professional tennis player, fit and tough," he said. "But there is a limit, a level of tolerance between being fit and endangering health. Today was right on the limit." Pushing players too far is not something with which he is comfortable. "It is more business than sport at times and I don't like it," he said. "I started for the sake of the sport. We are blessed to have a great financial (reward) and lifestyle but what is more important is our health. A lot of players struggle with their health (afterwards). It is a very complex subject to talk about. There are so many events, sometimes it feels like you are in a rut. At times it seems a bit too much. It is our choice to play and I don't want to sound ungrateful – I am very grateful. But there should be some conversation about players' wellbeing."
The question now is what lies ahead for Djokovic. At 30, there should be plenty – his two most celebrated rivals, Roger Federer, 36, and Rafael Nadal, 31, are older and still going strong, with no suggestion they are losing interest. Physically, Djokovic remains a formidable proposition by any standards – but some are wondering what is going through is head. Last year, he was forced to accept that he had surrendered his invincible aura of the previous two years when he won five majors in quick succession and was clearly the world's best player. There were a few clues that this had unsettled him, glimpses of the tantrums which had been part of his style when he first arrived. Some thought that having played more than 50 Grand Slam tournaments, without a break, he might have been in need of a rest. His coach, Andre Agassi, rubbished the suggestion, but it happened anyway when the injury came along.
About that time, Djokovic started philosophising out loud about how important tennis was, or might not be, compared to life in general. He talked about trophies, respect, fame, money and status in society and declared: "For me it's equally important to take care of myself as a human being."
Just the other day he was forced to defend himself against allegations of greed when it was reported – inaccurately, he says – that he was urging fellow players to agitate for more prizemoney. Given that he himself was the first to pass $US100m in on-court earnings alone – he's now up to about $110m –there was never going to be much traction for that, but it seems to have disappeared off the agenda as quickly as it appeared – if it ever did really appear.
Meanwhile, he's back in business – and back where he belongs. Whether he will be again gracing Rod Laver again next Sunday night remains to be seen, but history suggests it would be a brave punter to bet against it.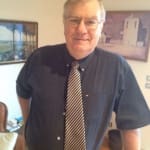 Author:
Ron Reed
RON REED has spent more than 50 years as a sportswriter or sports editor, mainly at The Herald and Herald Sun. He has covered just about every sport at local, national and international level, including multiple assignments at the Olympic and Commonwealth games, cricket tours, the Tour de France, America's Cup yachting, tennis and golf majors and world title fights.
Comments
comments
0 comments