---
Reading Time:
4
minutes
OVER many years of covering tennis, PETER MEARES has been forced to listen while the screams and shrieks get louder and more and more shrill. After watching a young player in action at the Australian Open he reckons it's time to silence the ear-splitters:
WE HAD almost forgotten what it was like. Maria Sharapova's shriek has been missing from tennis tournaments for 15 months, after she was banned for taking the drug, Meldonium. And, with Victoria Azarenka absent while having a baby, the 2017 Australian Open was relatively tranquil. There were the occasional grunts from the Williams sisters but nothing like the 103 decibel scream of Sharapova – louder than the noise of a lawnmower.
In the first round of the 2018 Australian Open, the Scream Queen easily accounted for German no 47 Tatjana Maria 6-1, 6-4 – and the grunt was back, in full volume. One tennis writer wrote "every groundstroke was accompanied by a shriek that suggested she had stubbed her toe".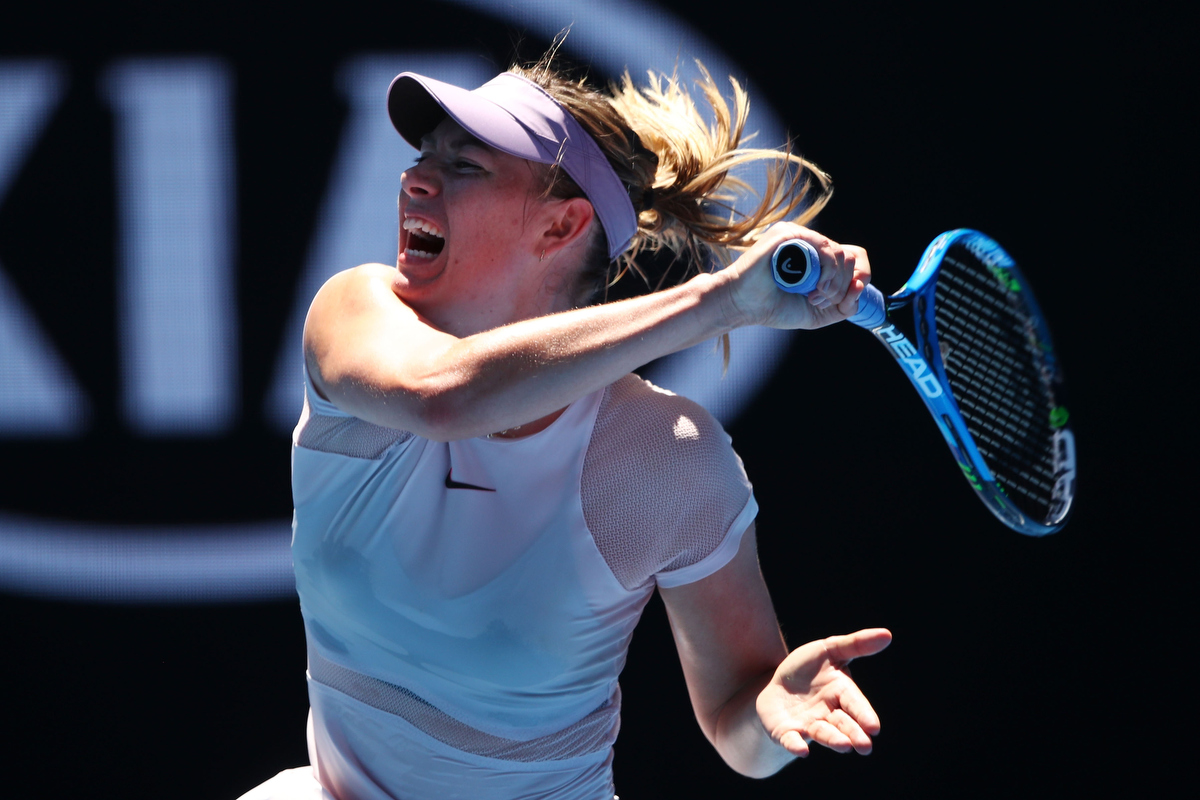 Then, also on Day 2, along came Aryna Sabalenka, a statuesque 19-year-old from Belarus (like Azarenka) on debut at Rod Laver Arena. She was up against 22-year-old Queenslander Ash Barty, the 17th seed, on a roll since taking a sabbatical from the game to play cricket in 2014-15. On court, Barty is skilful, clever, and as quiet as a church mouse. Early in the match she turned to her box and said, "She's so loud."
Sabalenka upset US Open champion Sloane Stevens in the Fed Cup final last year and is no slouch. She pummels each ball as if her life depends on it and her forehand was timed at eight kph faster than Serena Williams' in the 2017 Australian Open. She won the first set in a tie-break, seemingly getting louder and louder. Barty took the grunting in her stride but the fans clearly did not. At one point they were imitating the Belarusian's screams so much that the central umpire asked them to "please refrain from screaming." Delicious irony!
Playing a deft style of counter-attacking game, Barty somehow managed to find a way, her slice backhand and accurate serve forcing Sabalenka into error and prevailing 6-7,6-4,6-4. Sabalenka is a huge talent but, as Channel 7's Todd Woodbridge tweeted later – "Nice player Sabalenka but something will have to be done about her noise and grunting on court."
Will anything be done?
Grunting first became an issue in 1992 when French player Nathalie Tauziat complained about the excessive grunting of teenage prodigy Monica Seles in their Quarter final of the Australian Open. At Wimbledon that year Seles was given an official warning about her on-court shrieking after beating the legendary Martina Navratilova in a semi-final. She played silently and timidly in the final against Steffi Graf, losing 6-2, 6-1.
In 1992 I was Court Announcer at Melbourne Park, so I managed to observe players from close quarters. On the eve of the Women's Singles final I was playing in a Media tournament on the inside practice courts and Seles came to hit up on the adjacent court. Her hitting partner, a male professional, didn't hold back and gave her a thorough workout. But, in the whole hour-long session, she didn't utter a peep. Next day I was courtside as she blasted through Mary-Joe Fernandez to win the second of her four Australian Open titles – every shot accompanied by an ear-piercing scream.
Here's an exercise you can do for yourself. Just Google "Sharapova practice" and have a look and LISTEN to her before the 2014 French Open at Roland Garros. Serving, hitting powerful groundstrokes and volleying – but not a sound. Charismatic and glamorous, she's the highest-paid tennis player in the world. Or was, prior to her suspension. But she's arguably the least popular in the locker-room and with the fans, because of her grunting.
There are two points here. One, is it gamesmanship or unsportsmanlike conduct, which prevents the opponent from hearing the sound of racquet on ball, a vital clue to force and spin? And, more importantly, is that magical sound of a racquet hitting a tennis ball being replaced by the extremely unpleasant sound of repeated shrieking, causing fans to leave the arena or change channels?
The men play best-of-five sets and, okay, Rafa grunts a bit. Jimmy Connors was annoyingly loud and Agassi had his noisy moments, but the greatest of all time, Roger Federer, even at 36 and at the end of a gruelling five-setter, barely murmurs. The women are the worst culprits. As legendary American commentator Bud Collins once wrote, referring to a match between Scream Queens, Sharapova and Azarenka – "It was like a bordello the night the fleet came in."
From time to time some of the greats – Navratilova, Rosewall and Newcombe – have called for action, but tennis administrators have ignored their pleas. The Rules of Tennis, under the heading of "hindrance" allows an umpire to penalise a player for hindering an opponent by the loss of a point. It has to come from the top, the ITF, and be backed by the world tours, the WTA and ATP.
Aah, then we can sit back and enjoy the "plunk" of racquet on ball, surely one of the most pleasurable sounds in sport.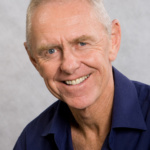 Author:
Peter Meares
PETER MEARES has covered sport on radio, TV and in print for 50 years. He's the author of six published books on sport. His favourite sports are cricket, rugby union, rugby league, athletics, golf and tennis. His career has included Olympics, Commonwealth Games and a host of minor sports.
Comments
comments
0 comments