---
Reading Time:
4
minutes
IT'S ONE OF the fiercest individual rivalries in sporting history and it's bubbling up again as Rafael Nadal moves smoothly into the third round of the Australian Open, writes RON REED:
IF THE Australian Open was a popularity contest and Roger Federer and Rafael Nadal were the finalists – and there is every chance they would be – who would win? For the tipsters, that's probably no easier than predicting who will prevail if they find themselves confronting each other on the second Sunday night, as they did last year.
For what it's worth, my vote goes to the Spaniard. In fact, I'd tip him in both respects. Firstly, because he is a more interesting and less predictable character than his long-time rival, which is not meant to be a sledge in the direction of Federer, who is well worth listening to when he talks about sport, life and ageing gracefully. It's just that he has become Mr Nice Guy times ten, almost too good to be true – the perfect family man who brings his wife and four kids on tour and hangs out with them at the movies or wherever when he's not practising or playing. There's never a hair out of place, seldom a word spoken in frustration let alone anger, and even as he reaches middle-age he is still just so bloody good at what he does, and possibly getting even better, it would be annoying if not for the fact that it's almost impossible to be irked by royal Roger in any shape or form.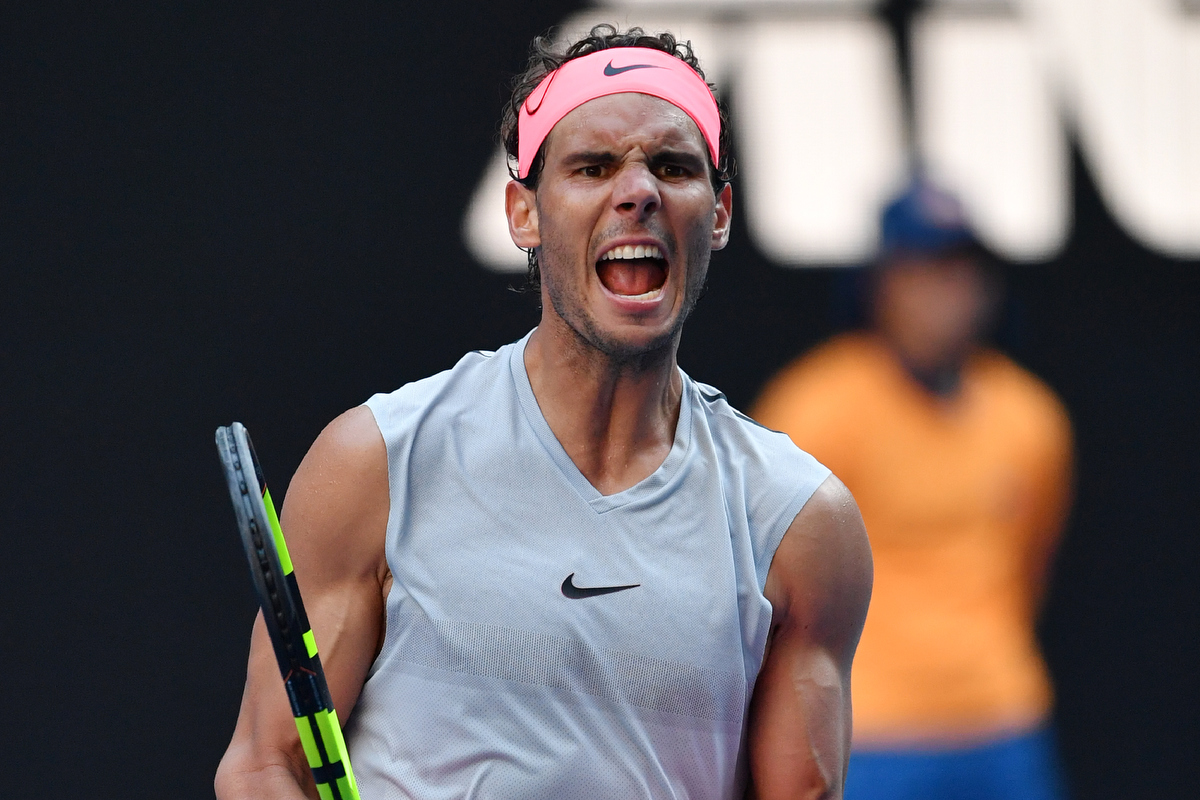 It's not that Nadal is any less of a "nice guy," but he does come across as a little edgier, not quite as satisfied with where he's been and where he's still yet to go, as Federer is. If it all ended tomorrow for Federer he could walk away with not a single regret, having done all there is to do. Or could he? There would be one highly significant exception – namely, his inability to prevail in the greatest rivalry tennis (or almost any sport) has ever seen, him and Nadal. While Federer has 19 majors to Nadal's 16, he trails him 14-24 in all head to head meetings and 3-9 in majors. That is a yawning gap and at this stage of both their careers it seems highly unlikely to be closed. On the other hand, if Nadal wins the Open he would then be hot favourite to claim the French for the 11th time, which would leave him breathing down Federer's neck in that respect – and with plenty of time to catch him.
That is especially so because there is not the slightest suggestion or indication Nadal is any less hungry or ambitious than he has ever been. The dynamic remains exquisitely balanced, with Federer prevailing in a classic Australian final last year with both men then dominating the rest of the year, winning two of the four majors each, and finishing up in their familiar positions in the rankings, one and two – Nadal on top. Given their ages, that was incredible, even if thirtysomething is now regarded as the new 25 . Hours before Nadal took the court against Mayer, it was announced that he and Federer are both among the six finalists for the prestigious Laureus sportsman of the year award, along with cyclist Chris Froome, athlete Mo Farrah, F1 driver Lewis Hamilton and soccer star Cristiano Ronaldo.
And so, here we go again. Given the stupendous quality of last year's final which Federer claimed after five magnificent sets, there is an almost tangible wish among the punters for a repeat. It's a big ask but they are seeded 1 and 2 and the field is heavily depleted, so it's entirely plausible. They are both up and running impressively, Federer swamping Slovakian Ajiaz Dedene in straight sets to start with and Nadal conceding just three games to little-known veteran Victor Estrella Burgos, his easiest-ever win in Melbourne.
Nadal, whose participation was in some doubt because of a knee injury that intruded on the second half of his otherwise superb 2017 campaign, was considerably more tested but even more impressive on Wednesday when he took out his big-serving Argentinian friend Leonardo Mayer, ranked 52, in straight sets, 6-3 6-4 7-6. It doesn't appear to still be a factor.
His appeal to the fans was on display for all to see. Dressed in Nike's new garish pink shorts, head and wrist bands and a sleeveless grey muscle shirt, he was accorded a standing ovation by many of the crowd simply for turning up. They remained on his side throughout a high-quality contest that was closer than the scoreline suggested. Federer would have been watching with interest.
Nadal's animated on-court celebration when he clinched match point told its own story, confirmed when he told Channel 7 that it was an "important" win against a dangerous opponent. He is certainly not short of statistical motivation – he is attempting to become the first man in the open era, and only the third in history after Roy Emerson and Rod laver, to win each of the big four tournaments at least twice.
Whatever transpires here, the one certainty is that the big two's respect for each other will remain 24-carat. In the tournament's official program, Federer says of Nadal: "I just think he's an incredible tennis player. He's got shots that no other one has. When you have that, you are unique and special. Plus, he's got the grit. He's got the mental and physical ability to sustain a super high lrvel of play for years and for hours and for weeks. He's proven that time and time again. I think he's been tremendous for the game. I have a lot of respect for him on many levels."
Nadal on Federer: "Our rivalry is amazing, for me and I think for tennis, too. It is the combination of two different styles that makes the matches really special – it is a different way to play tennis. Both of us, I think, had a lot of good success with these two different styles. I feel that this rivalry lives not only in the tennis world – people from outside of our sport talk about this and that's good for our sport."
There are no dissenters to that sentiment in Melbourne this week.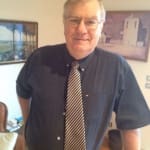 Author:
Ron Reed
RON REED has spent more than 50 years as a sportswriter or sports editor, mainly at The Herald and Herald Sun. He has covered just about every sport at local, national and international level, including multiple assignments at the Olympic and Commonwealth games, cricket tours, the Tour de France, America's Cup yachting, tennis and golf majors and world title fights.
Comments
comments
0 comments