---
Reading Time:
4
minutes
SHE IS A former winner of the Australian Open but there is a reason why Maria Sharapova is treading carefully on her return to the tournament after a, um, timeout, writes RON REED:
RETURNING TO THE scene of the crime, Maria Sharapova was welcomed back to the Australian Open for the second time in a few days on Tuesday – this time attracting significantly less hostility. If the far from capacity crowd on Margaret Court Arena didn't exactly give her a rapturous reception before, during or after her predictable first-round straight-sets (6-1, 6-4) win over Germany's Tatjana Maria, at least the court announcer assured her everyone was pleased to see her – and possibly more pleasingly for her, the press conference afterwards was a relatively benign affair.
It wasn't quite like that last Thursday night when the Russian superstar was invited to carry in the trophy and speak on behalf of the women players at the televised draw, a decision tournament director Craig Tiley was forced to defend when the international media decided it was a highly inappropriate glorification of a recently convicted drugs offender. Sharapova tested positive to the banned substance meldonium during the Open two years ago and served a 15-month suspension, blandly referred to during the draw ceremony as "a time out."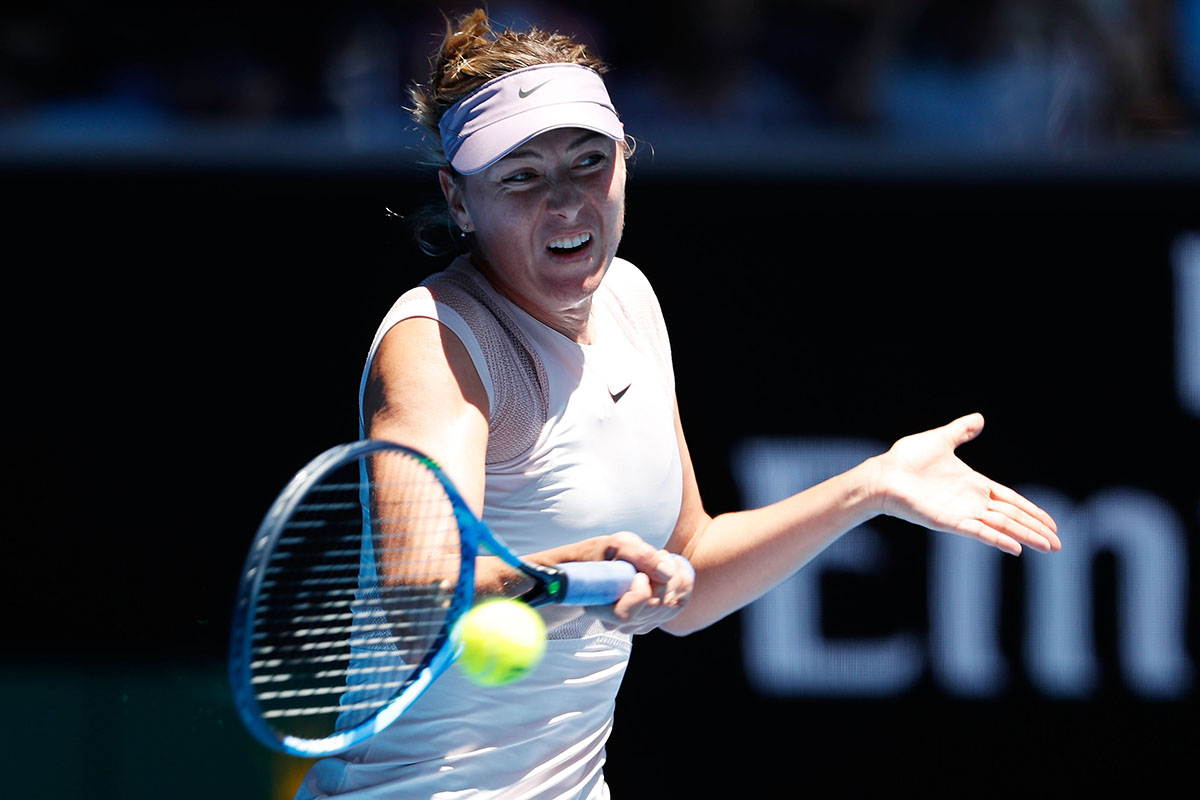 That was during a friendly – obsequious, some said – interview on Channel 7, the backlash from which was enough to suggest she might enter the fray as some sort of pantomime villain. On various levels she has had to live with that since resuming her decorated career last April, and at Grand Slam level at the US Open. Drugs is the dirtiest word in sport – well, it was until fixing came along – and once busted you do not usually attract much sympathy.
But Sharapova claims to have been unfazed by the ordeal. She refused to be drawn into the draw issue – "I was invited and I kindly accepted," she said. Asked how she had been received by fans and fellow competitors, she said: "I feel like the reception has been really warm throughout all the tournaments. The crowd and the fans in all the different cities that I have competed in have been great.
"You know, I felt like I have got a lot of things out of the way physically, emotionally and mentally last year. There were a lot of firsts for me and just different feelings. But it felt pretty routine today. I'm just really happy to be back. Honestly, I think I made a choice by coming back and by playing again. I know I face difficulties and challenges on the court and I start from no ranking and I might start on some outside courts and I understand that's part of the process. I'm here to work through that. I learned what it's like seeing life from the ground and I'm not shy, I'm not shying away from any part of that. I love what I do."
Sharapova spent longer than usual waving and blowing kisses to spectators at the end of the match and they responded generously enough, although there had been only a few sporadic calls of "Go, Maria!" during the 78-minute contest, which she closed off with an ace that seemed to shout, "Yes, I'm back."
Sharapova's popularity has always been an ambiguous commodity. She is not disliked as such – what is there not to like? She is seriously good at what she does, having won five Grand Slam tournaments. She is an extremely savvy businesswoman. She is immensely rich, having earned $37m in tennis prizemoney alone, and many times that counting endorsements and business income. She gives back, acting as an ambassador for a United Nations development program. She was the first tennis player, male or female, to acquire 15 million followers on Facebook and currently has 8.4 million on Twitter. Plus, if it's not politically incorrect to say so, she is blonde and beautiful. She is hard-working and, according to people close to her, an extremely loyal friend.
So there is a lot to like. And yet, it would be a stretch to suggest that she has ever been loved by fans. There is a certain disconnect and it is difficult to pin-point why. Certainly, her incessant loud grunting – it's still there, every single serve and groundstroke – gets on many people's nerves, but there must be more to it than that. Perhaps it is because she comes across as so driven, so focused on every version of success – which of course is no crime. And now she has the drug conviction on her long CV, which will be no help for the rest of her career.
The ban could have finished her off but she is nothing if not a fighter and, at 30, she is back to stay for the foreseeable future. Asked if she could see herself playing until her late 30s, she said: "I don't know what's possible and what's not. I don't want to guess. I think when I was a teenager (she won the US Open at 19, the last teenager to claim a Grand Slam tournament) I didn't think I'd be playing past 30, absolutely not. And here I am. As long as I have the ability and the motivation to keep going, I will."
Certainly, there was nothing wrong with her form against Maria, who she was playing for the first time even though they are the same age and have both been on the circuit for well over a decade. Sharapova is one of nine former Grand Slam champions in a draw missing two of the biggest names in Serena Williams and Victoria Azarenko, which must make her a realistic chance of taking the title for a second time. "Um, I have heard that before," she smiled. "I know that nothing will be handed to me by anyone. You have to work for every point. It's too far to tell. I'm not overly confident. I have expectations because of my previous results and I know at what level I can play and what tennis I can produce. But I'm also realistic and the process of coming back
takes time. I keep building and learning."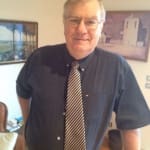 Author:
Ron Reed
RON REED has spent more than 50 years as a sportswriter or sports editor, mainly at The Herald and Herald Sun. He has covered just about every sport at local, national and international level, including multiple assignments at the Olympic and Commonwealth games, cricket tours, the Tour de France, America's Cup yachting, tennis and golf majors and world title fights.
Comments
comments
0 comments