---
Reading Time:
8
minutes
CAN NICK Kyrgios recover all the lost ground and finally make his peace with the tennis public? The signs are promising, says chief writer RON REED:
THE WEEK THAT WAS: IT DIDN'T get quite the applause that the cricket team did for wrapping up The Ashes 4-0, but the second best thing that happened in Australian sport in the past seven days was Nick Kyrgios finally winning a tennis tournament on home soil – and doing so in a manner that gave nobody any reason to bag his behaviour on or off the court. His straight sets win over unheralded American Ryan Harrison, his first title in more than a year, had the feel of a breakthrough, if not in talent – his gifts in that department have never been in dispute – but in temperament. And so, he will come to the Australian Open for the seventh time, older than he's ever been before (as Jack Dyer used to say when he was calling footy) at 22, apparently (hopefully?) more emotionally stable, ranked and seeded 17 and confronted by a significantly weakened or at least physically suspect men's field. In other words, this looks like a golden opportunity for him to put his tumultuous past behind him and come of age, to earn the respect of the Australian sporting public. That will be no simple feat given all that has gone before.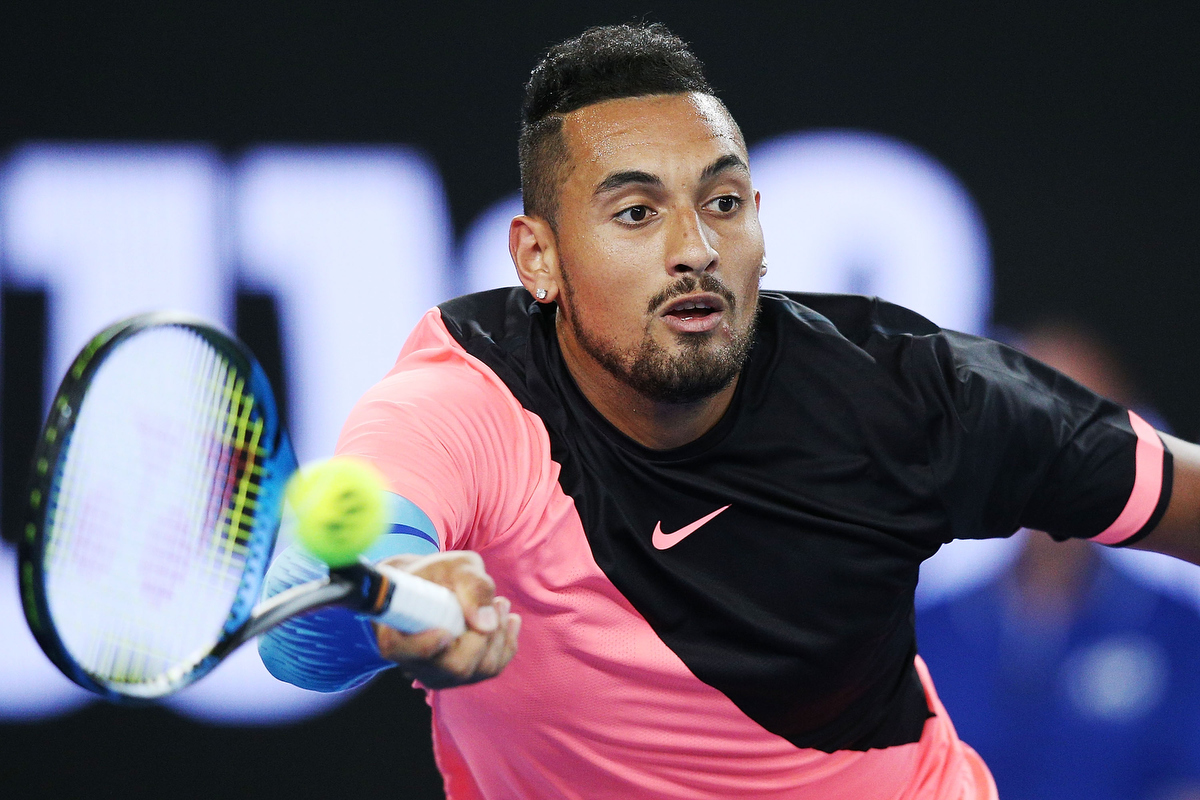 But the signs have been improving for some time. In April, he took a huge leap forward in public esteem when he blasted American Sam Querry of the court in the deciding rubber of a Davis Cup quarter-final in Brisbane with nary a tantrum to be seen. In the Herald Sun, I wrote at the time: "The crowd loved it – and the hitherto deeply unpopular youbng star loved that they loved it. Watching on TV from afar, you couldn't help being impressed by every aspect of his performance and surprised by some. Like most sports fans, I had just about lost patience permanently with the brat who seemed determined to trash his own image beyond repair and to thumb his nose at people who would normally queue up to support a young sportsman with enough freakish ability to become not only a world-beater but an entertainer.  This turnaround appears to be no accident. A penny may have dropped."
It might, I suggested, be the best good-news story Australian sport will have for the year. Or it might not. As it turned out, there were a few other contenders – boxer Jeff Horn's world title defeat of the legendary Manny Pacquaio, for instance,  hurdler Sally Pearson's comeback from injury to win a second world title and racehorse Winx's third successive Cox Plate, to name a few. They have all become hugely popular fixtures on the fanscape. Whether Kyrgios can ever make it into that league depends entirely on how he goes about trying, and even though he is obviously making progress you still do not have to look very hard on social media to discover evidence that he has a long way to go. Back in April, a reader on the Herald Sun website summed it up fairly: "One positive does not quite cancel out all the negatives for me, I'm afraid. But it's a good start. I'll review it sometime in the future and see if it is genuine or a fluke in his attitude." In other wqords, such transitions do not happen overnight.
This, then, is the backdrop against which Kyrgios will go into battle on Monday or Tuesday against his first-round opponent, Brazilian Rogerio Dutra Silva, who is ranked 100 and should therefore provide him with a relatively soft kill to start with, not that there is really any such thing at Grand Slam level. As usual, Kyrgios will be under heavy scrutiny, officially and from the onlookers, increasing the pressure. So will the fact that some experts have suggested he is a genuine chance of winning the tournament, something that no Australian male has managed to do since the journeyman Mark Edmondson at Kooyong in 1976, as hard as the likes of Pat Cash, Pat Rafter and Lleyton Hewitt have tried. The bookies are keeping him safe at $13. The aching desire for a home-grown champion to grace the leviathan event that the tournament has become represents a layer of difficulty in itself.
You suspect even his peers would be pleased to see Kyrgios do it. Even Roger Federer spoke highly of him during the week, suggesting, it seemed, that it was only a matter of time and maturity. "It's maybe in his mind and his body because he still needs to work much more than he currently is," Federer said. "He is incredibly talented. It is a matter of day to day and then week to week – can he keep it up?"
And although Kyrgios often claims not to care what people think of him, he will surely have been buoyed by some very public support from an unexpected source, with the retired Jelena Dokic pleading in a syndicated newspaper column for people to give him a break. "Over the past year Nick has matured," she wrote. "It is clear to me Nick has been working hard to get stronger mentally. We have to praise him for being vulnerable, not tear him down for it." Her own career damaged by an abusive father, Dokic knews better than most how important the psychology of sport at this level is and her call to arms on Kyrgios's behalf is likely to strike a sympathetic note.
Perhaps also in Kyrgios's favour is that he is no longer automatically linked with Bernard Tomic as the terrible twins of the Australian game. Tomic seems completely unrepentant about his casual attitude to the game and his responsibilities to the game and came across as unimpressively ever as he toyed with the opportunity to get into the Open by qualifying, which he clearly felt was below his dignity. Not sure there is any salvation for him.

CRICKET'S rule-makers need to urgently have another look at the obstructing-the-field rule, following Brisbane Heat batsman Alex Ross's highly controversial dismissal during a Big Bash match against the Hobart Hurricanes. Very few people, me certainly no exception, believed Ross should have been given out by the third umpire after he veered across the pitch and was hit by the throw from a fieldsman. The umpires decided he had deliberately tried to get in the way of the ball hitting the stumps by not running in a straight line, as the rule requires. But most thought he was simply trying to avoid getting hit by it and possibly injured, which he is allowed to do. So the umpires are required to be mind-readers in assessing intent, which of course is ludicrous. Ross confirmed the next day that he was taking evasive action, and in any case he exposed the stumps rather than making it more difficult for the fieldsman to hit them. It is extremely rare for this rule to be invoked but that doesn't mean it can be allowed to remain vague and ambiguous. It could decide a Test series or a World Cup or kill off a batsman's career so the professionalism of the game demands that it be as watertight as possible, even if its not possible to make it totally flawless.

EVERYBODY loves a clown – and sometimes a tragic clown is the most lovable of all. But cricket's resident funny man Brad Hogg found it hard to keep smiling – and his captain and team-mates were definitely not amused – when his desire to entertain the audience got the better of him not once but twice in the crucial Big Bash League between his current team, the Renegades, and his old one, the Perth Scorchers, during the week. Hogg cost the Renegades a golden  opportunity to beat the West Australians for the first time ever when he dropped an outfield catch early in the innings of the eventual matchwinner, Ashton Turner, and then conceded 13 runs, yes 13, off the last ball of his spell. When the catch came his way, Hogg was clearly distracted signing autographs well away from his designated fielding spot.
The sixth ball of his fourth and final over couldn't have been worse – a slow full toss and also a no-ball, which Ashton smashed for six (seven counting the sundry) and then did the same with the free hit that followed. All up, it is difficult to imagine a more embarrassing performance for a player, especially as Hogg, 43, was making his farewell appearance at his spiritual home, the WACA. Although he refused to accept that the interaction with the crowd was to blame for the missed catch, it was thoroughly unprofessional.
The bowling blunder was astonishing because Hogg is still a master of the difficult art of wrist-spin bowling and was well aware that "keeping it tight" was absolutely crucial with Turner in full flight.  Instead he seemed intent on bowling something exotic and unplayable and showing everyone how clever he was. If so, it back fired horribly. Hogg is, quite rightly, one of the most popular players in the competition and still a force, but if this lapse costs his team the chance of a home semi-final and ultimately the elusive premiership it will be no surprise if he is put out to pasture. It will be sad if it all ends in tears for the clown.

HOGG is far from the only fieldsman in the wars. The game's third skill, both the catching and the ground fielding, appears to the casual observer to have never been worse, with numerous errors in every game. Statistics appeared during the week showing that about one in five catches were going down, with the Heat the worst culprits. Prolific commentator Dean Jones, one of the world's best fielders in his day, suggests that the teams play so often and travel so much they simply don't have time to devote to intense fielding drills at training. If so, that's unprofessional and it is high time the coaches made time.
Still on the Big Bash, the Australian selectors have had plenty of well-earned applause during the Ashes series and made another good call this week when they restored veteran Victorian Cameron White to the national one-day team. Most people, including himself, had assumed White had been permanently discarded at 34, but he's the same age as Shaun Marsh and in much the same spot on the back-burner as Tim Paine, both of whom were successfully implanted back into the Test team. They have picked White on form, which surely is a more important criteria than age or being fashionable. Hopefully, the policy will also apply to the unlucky Glenn Maxwell sooner rather than later.
SPORTSMAN OF THE WEEK
Hard to believe that tennis rebel NICK KYRGIOS has finally been judged worthy of such an accolade, but he is on what, hopefully, might prove to be "a roll." So far, so good.
WINNER OF THE WEEK 
Cricketer CAMERON WHITE is back playing for Australia after proving that if you keep on producing the goods it does – or should – become impossible for selectors to keep ignoring you. His comeback is fully deserved.
LOSER OF THE WEEK
HAD Stars star Kevin Pietersen lined up for this for the second week in a row after his ugly dismissal against the Strikers, swinging wildly at a rocket from Billy Stanlake like a park hack, just when his team was going from bad to worse. Forgiven to some extent after a terrific 74 in the next match against the renegades, but still emblematic of the Stars sorry season and of their on-going failure to crack it for a title. Time to go, which he is going to do.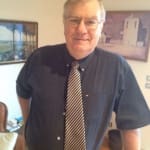 Author:
Ron Reed
RON REED has spent more than 50 years as a sportswriter or sports editor, mainly at The Herald and Herald Sun. He has covered just about every sport at local, national and international level, including multiple assignments at the Olympic and Commonwealth games, cricket tours, the Tour de France, America's Cup yachting, tennis and golf majors and world title fights.
Comments
comments
0 comments