---
Reading Time:
4
minutes
LEADING FROM THE front is not easy when the Stars fail to align – but the Big Bash's new captain didn't know it would be this hard, writes RON REED:
JOHN HASTINGS RETIRED from first-class and international one-day cricket this season to focus on his new role as captain of the Melbourne Stars Big Bash team, a surprise appointment to many observers and perhaps even to himself. If the now former Victoria Bushrangers stalwart is suddenly asking himself "What was I thinking?" who could blame him? Three matches into his tenure it has been an unmitigated nightmare. Has any rookie captain of any elite team in any sport endured such a challenging initiation?
At the MCG on Tuesday night, the Green Machine was thrashed by Brisbane Heat for the second time in two weeks and the fifth time in succession, making them 0-3 overall and if not officially in crisis mode then certainly sinking into the mire at an alarming pace. The margin – nine wickets and 32 balls to spare – was nothing short of embarrassing, especially for an outfit that has always been suspected of thinking of itself as the golden child of the competition despite never having won it. It was their sixth defeat in a row across two seasons and the fifth from six outings at the MCG. It has become a debacle and significant changes surely need to be made.
Hastings himself would probably be in the gun if he wasn't captain. In three outings he has taken one wicket for 95 off eight overs, made five runs and, at 32, is now looking like a liability in the field, a mortal sin in T20.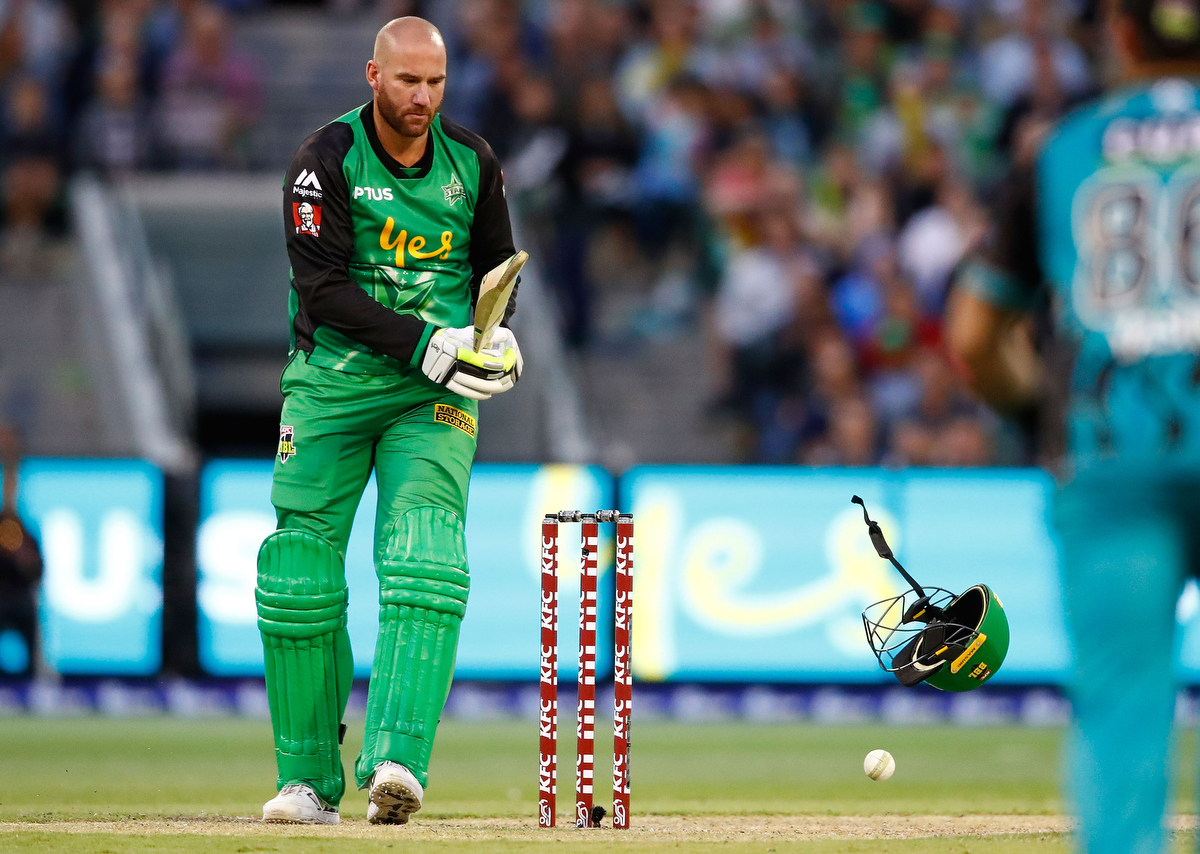 This time, Hastings, a pace bowler who boasts tenuous claims to all-rounder status – he has 11 first-class half-centuries and made 32 and 20 in his only crack at Test cricket – walked to the wicket with his team in desperate trouble and was promptly whacked in the helmet by a bouncer from the lively Ben Cutting. The headgear flew off, but in an isolated sliver of luck it narrowly missed his stumps on the way down. Not that it mattered. After being permitted by doctors to bat on rather than leaving the field for a concussion test which could have been the end of his involvement for the night, he holed out at mid-off next ball for a duck.
Next, standing at mid-off himself in the first over of Heat's response, he juggled and then dropped a simple enough chance off the most dangerous batsman in the competition, Chris Lynn, who then combined in a partnership of 101 with his equally explosive captain, Brendan McCullum, which ensured the Stars were never given a sniff of working their way back. Hastings failed to take a wicket.
All this came on top of a disastrous first match where he seemed to have little idea of who should be bowling when, was smashed around the 'Gabba himself, and incurred a fine of $1,000 for himself and every team-mate for bowling the 20 overs too slowly.
"The Duke" is a popular and hard-working cricketer who has enjoyed a very respectable career for Victoria after growing up in Sydney, playing 21 one-day internationals and earning at least a brief taste of Test combat against South Africa a few years ago. He deserves better than the gods of the game are currently providing and is certainly not the only one who should be feeling some heat for the Stars' predicament, which equals the worst start they have ever made to a season. The top-order batting was abysmal – again – crashing to 5-82 against the Heat's two talented leg-spinners, young local boy Mitchell Swepson and experienced Pakistani Yashir Shah, who took 4-30 between them off their combined eight overs. They bowled superbly but at least a couple of the dismissals were soft, including Kevin Pietersen slogging Swepson straight down the throat of the long-on fieldsman for 30 off 25 balls. This is probably the controversial Englishman's last season with the Stars and while he has made plenty of good scores at an entertaining and confident clip he has also underwhelmed at important stages just a tad too often. He has never been short of fans who consider such criticism to be unwarranted and it is certainly true that no one player can ever be expected to win a championship off his own bat, so to speak. He has also been a major asset off the field for the franchise and the BBL in general. But if Pietersen departs after four seasons with the Stars still without a title, then other observers can hardly be blamed for questioning whether he has contributed full value for very big money. He has seven games left, maybe nine if the Stars somehow manage to salvage their record of never missing the finals, so maybe he and his supporters might yet have the last say. That would be a welcome outcome for all concerned – including those of us who enjoy his showmanship whether it is with a bat or a microphone in his hands – but history suggests nobody should be holding their breath.
John Hastings, however, will certainly have his fingers crossed. His own career, what's left of it, may depend on it.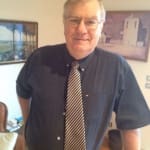 Author:
Ron Reed
RON REED has spent more than 50 years as a sportswriter or sports editor, mainly at The Herald and Herald Sun. He has covered just about every sport at local, national and international level, including multiple assignments at the Olympic and Commonwealth games, cricket tours, the Tour de France, America's Cup yachting, tennis and golf majors and world title fights.
Comments
comments
0 comments