---
Reading Time:
5
minutes
ANTHONY MUNDINE the greatest boxer we've ever had? Plenty of fight fans will strongly disagree with that opinion, but GRAHAM BICKNELL mounts the case for a man who has been so easy to dislike:
TODAY'S TOPIC is Anthony Mundine.
Hang on…where are you going?
If I wrote that the subject was Muhammad Ali and we were back in the American sixties, most whites below the Mason-Dixon and a few million above it would have switched off too.
Now, Ali is remembered and revered as the greatest heavyweight to ever step into the square ring.
Why? Because he was not only a great pugilist he was also a ground-breaking self-promoter. During his rise crowds would pay to see opponents shut him up, which of course was never going to happen in his prime.
So, sports lovers, Anthony Mundine is the greatest boxer we've ever had. Name any two Aussie pugs, apart from Mundine, who have won world titles in three divisions. Name one.
People such as Jon Anderson dismiss him because he says the world titles were "interim." Maybe that might be a mark against him, but he fought who was available. It's not right anyway, only one was deemed "interim" the others legit, whatever that means in boxing.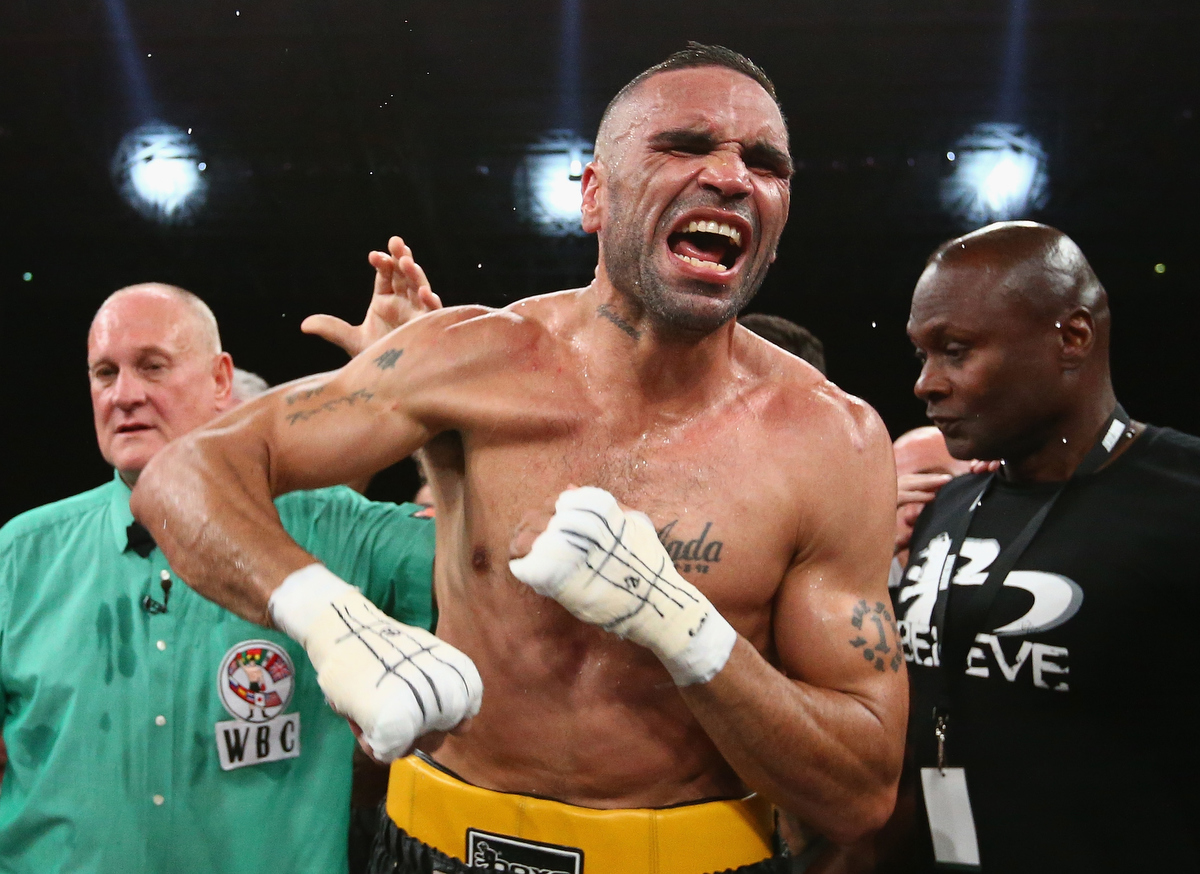 So, bugger Anderson and read the observation of Johnny Lewis, who knows more about the sport than almost anyone else in this country.
''Anthony Mundine will be the greatest boxer in Australian history. I have never seen such fast hands." Lewis said that after only a few Mundine fights.
So, after that preamble let's get to the point. There are no official figures but it's probably fair to say that around 95 per cent of sports fans in this country can't stand the bloke.
So, let's consider it's also reasonable to assume that the vast majority of those same people have never met him.
There's a truism in there. It's not new and is roughly: You can't honestly judge a person until you've met them.
When I told the editor I was thinking of writing this he reacted as I'm sure you have. So did my best mate, a former member of Rupert Murdoch's Australian board.
I thought about it for an interminable time and came to the conclusion of to hell with it. Run it, don't run it, whatever. I was on a hiding to nothing, so I decided to go down with the shit.
My first encounter with Mundine came in '96 when he was supposedly still five-eighth for St George. I was writing part-time for Sports Monthly, a terrific magazine edited by talented journo and true gentleman Rupert Guinness.
It was easy to contact Mundine and I rang him at his mum's place one night and arranged to meet him there in the western suburbs next day.
If you lived in Sydney in the eighties and nineties you'll know what Parramatta Road was like from around 7am to at least 8pm. Hell, is the word. Especially on a typically stinking summer day driving from the eastern suburbs in a clapped-out Corolla with a broken driver's seat and no air-conditioning.
Pouring sweat, I knocked on the front door…repeatedly. Nothing, not a sausage.
By then the traffic had grown heavier, if that was possible. My frame of mind when I got home was, well you can imagine. I don't like being stood up. Ignored I can handle.
Waiting a few hours to cool down I called him again.
My self-imposed vow of coolness erupted immediately and I can pretty much remember exactly what I said: "Listen Choc, you agreed to meet me and you didn't. You can probably tell that I'm pissed off with you."
There was a pause of a few seconds and then he replied in the tiniest voice: "I'm sorry sir, I've got a soft memory.''
Damn, he disarmed me.
Just quickly, you no doubt noticed I called him "Choc". He'd had that name since he was a kid; he answered to it and certainly didn't find it offensive as the PC brigade would today.
So next day he was home as promised and we sat at his mother's kitchen table and talked for about 90 minutes.
Boxing would have been the chief conversational focus if I interviewed him today. But when I did broach the subject he basically only said his hero was Muhammad Ali and that if he boxed it would be down the track.
However, accepting that father Tony was a champion it was obvious that the thought was there in his mind, not yet front and centre though.
His mind was concentrating on what the hell to do next. It was known he wasn't happy with St George, or more specifically the ARL which wouldn't pick him as a Kangaroo.
As the ARL power resided in NSW he was thinking of heading north. The Brisbane Broncos wanted him and the Brisbane Bullets had offered him a contract to play basketball for them. Almost silly really for a person to have that level of sporting talent.
I met Choc a couple more times, including one photo shoot with his indigenous mate Nathan Blacklock, a Saints speedster.
Each time he seemed to be the same Choc I'd been with earlier.
As we all know he did play for the Broncos and won a grand final but he wasn't too happy there either. He wanted to be five-eighth but a fellow named Kevin Walters had that spot and he was pretty good too.
But when he came back to Sydney, rejoined St George and then quit mid-season to take up pro boxing the change began.
Freddie the blind miner could see it was an act. He was channeling Ali and it worked – for a time.
The sticking point was there was a world of difference between them. Ali was much, much smarter, Mundine was just naïve.
I must be a wuss but I felt sorry for him as he put one foot in his mouth and then replaced it with the other.
That aside he could certainly box, but his utterances caused near hatred among sports fans.
My hope is that when it's all over he reverts to being the Anthony Mundine I met 21 years go and settles down for good with his wife and four kids.
I suspect that he's still that man in his private life. It would be a relief now to see that persona publicly.
Still, he's not done yet apparently. I read he's to fight Tommy Browne on January 17 and there's talk of a stoush with Jeff Horn in April or thereabouts.
Mundine is 42, Ali went on too long. He would be better off facing reality
No matter how much talent he possessed youth cannot be recaptured.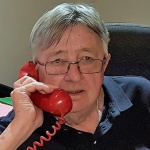 Author:
Graham Bicknell
Graham "GB" Bicknell began his journalistic career as a copy boy on Rupert's first paper, the Adelaide News.
Sent to the Melbourne bureau he wrote his first weekly sports column, "Over the Border" with Aussie rules the subject of course.
After joining The Herald, he covered football, general news and police rounds.
He spent four years in London where he reported on the first cricket World Cup, the Ashes series, two FA cups, Wimbledon and the world swimming championships. 
Back in Australia in 1975 Bicknell joined the Australian, just in time for the election after the dismissal of Gough Whitlam. 
He then bounced over to the Daily Telegraph where GB found himself writing three different columns as the same time — one a daily on the goings-on in the town, two sports columns, one for the daily and one for the sister Sunday.
He later worked in magazines and freelanced before spending 11 years, up until his retirement, as Deputy Editor and a writer of fine features for the Geelong Advertiser.
Comments
comments
1 comment