---
Reading Time:
5
minutes
SEBASTIAN Vettel is being paid an unprecedented $150 million over three seasons to drive for Ferrari, which must have the Commendatore spinning his wheels in his grave. PETER COSTER reports:
Enzo Ferrari was not a man known for his generosity towards his drivers. Nor was he a man overburdened by guilt when the failure of one of his fabulous Ferraris cost a driver his life.
When John Surtees, who was to become world champion, first drove for the Scuderia, he signed a contract that offered him a share of any prizemoney he might win, but not so much as a lira from Ferrari.
Enzo Ferrari, who built the world's most successful Formula One team from nothing, using his success on the world's racetracks to sell his cars to royalty and the merely wealthy, felt his drivers should pay him for the privilege.
Surtees had more to offer Ferrari than his talent as a driver. He was already a champion on two wheels, having won seven world titles on motorbikes and
"Big John", more like a jockey when perched on a howling 500cc two-stroke,
described meeting Ferrari in a dark room in 1960. His dark glasses adding to the mystique, the "Old Man", told Surtees he wanted him to drive for the Scuderia.
Ferrari was astounded, not to say insulted, when the little Englishman told him he wasn't ready. He was still to learn his trade on four wheels. Surtees was later told by an astonished functionary, "Mr Ferrari doesn't ask a second time."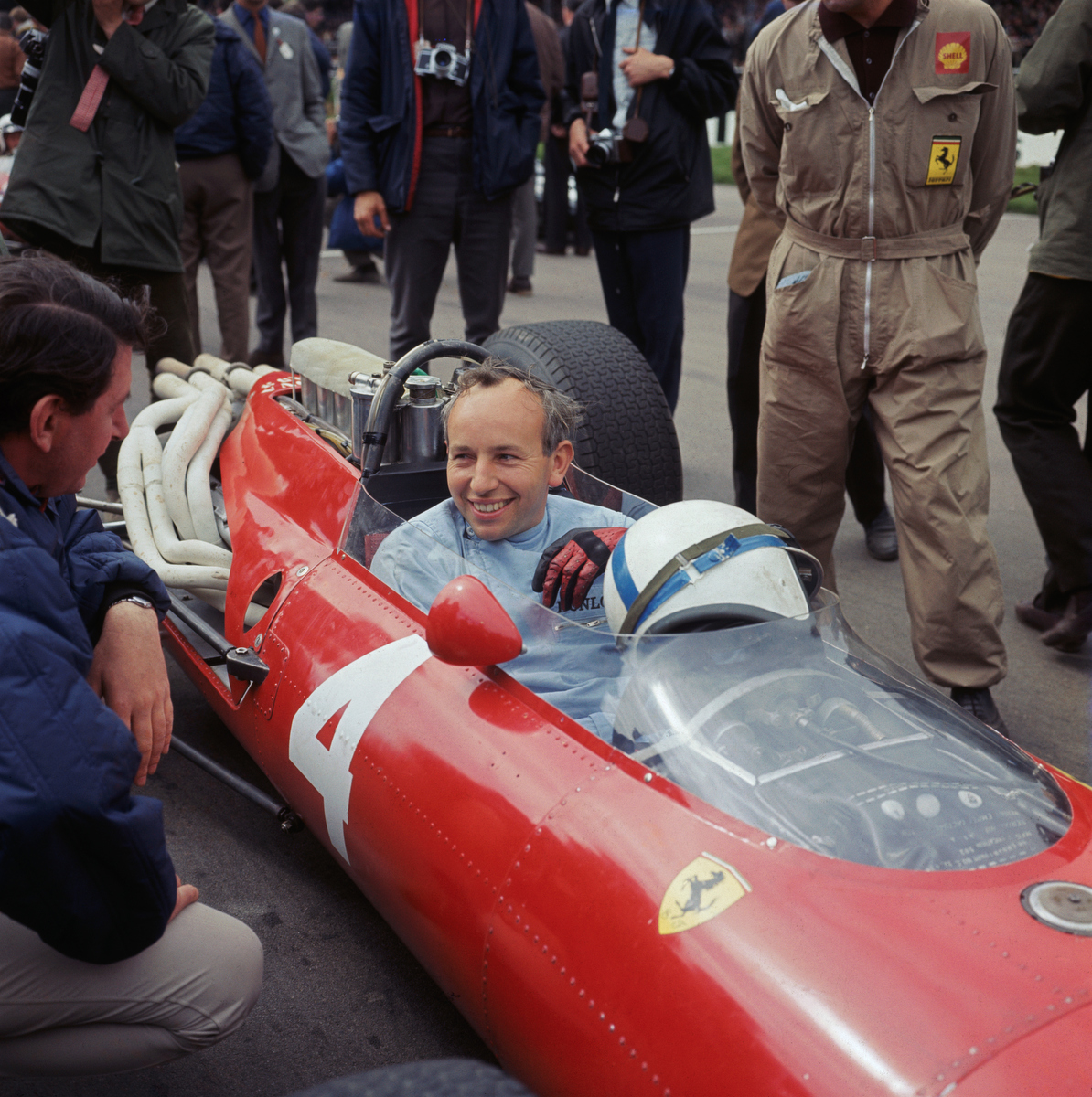 But Surtees was adamant. He signed on for board and lodging and the "discounts" he was told he would enjoy at Modena's finest restaurants.
The proprietors all bowed and scraped to the Commendatore, who sometimes deigned to accept their culinary largesse. Ferrari and his wife ate well.
The Scuderia was in a rebuilding phase. The 250GTs and the Superamericas were being built in greater numbers for the American market and the Old Man needed drivers whose flair and fame would reflect on the Prancing Horse of Maranello.
He chose Stirling Moss, the most talented driver never to have a won a world championship, but who had finished runner-up four times in succession because he was inclined to swap cars and teams.
Having interviewed Surtees, I was to meet Moss, perhaps more a steeplechase jockey.  Big John would have ridden on the flat as a lightweight.
Moss's face was scarred and an eye slightly askew from his inexplicable crash at Goodwood in England a month before he was to drive a Ferrari at Monaco in the blue livery of privateer Rob Walker's team.
Ferrari had stunned the Formula One world by accepting Moss's demand that he be allowed to race in Walker's colours. Moss stood only in the shadow of Fangio as a Formula One driver and was regarded as his superior in sports cars. He drove in a distinctive straight-arm style, only his fingertips it seemed touching the wheel.
He preferred to drive for Walker when he could have driven for the Scuderia.
At Silverstone, I was looking at a gold Rolls-Royce Corniche belonging to boxer "Aussie" Joe Bugner when a voice at my elbow said, "You need something a bit faster than this."
Rob Walker Jnr, whom I knew from his frequent visits to Melbourne, was as quick to make a sale as his father, who ran a car dealership in Britain.
I fantasised about owning a Ferrari, but like most "Ferraristi" I didn't have the money. That never stopped a car salesman and Walker wondered what model I might be interested in.
Ferrari had just stopped making the fire-breathing Daytona 365GT/4, which I had seen racing at Le Mans. "I can get you one for five thousand pounds," said Walker.
I couldn't have raised five hundred, but back in Melbourne I drove a Daytona Geoff Dutton had in his Richmond showroom. It was a dream almost realised. We were doing the equivalent of 200km/h in third gear with another two to go and the Prancing Horse's big V12 was pulling like a winner in the Grand Annual Steeplechase down at Warrnambool.
I go there with mates each year, but knew that had I somehow bought the Ferrari I might not have lived to drive to another one.
The $150 million Sebastian Vettel, four times world champion, is being paid to drive for Ferrari, is spread over three years. It is inconceivable the Commendatore, who died in 1988, would have agreed.
Surtees was not the only world champion who was offered precisely nothing except the honour and a bed in a hotel room to drive for the Scuderia. The American, Phil Hill, who also won a world championship for Ferrari, signed on for a 50 per cent share of what he might win.
He was also concerned about the mounting death toll at Ferrari and left the team in 1961, saying, "I wasn't willing to die for Enzo Ferrari. I wasn't willing to become one of his sacrifices."
That was the true cost of driving for Ferrari in what came to be regarded as "the golden age" of motor racing, but which was red in the aftermath of often fatal crashes.
Not all of Ferrari's drivers depended on racing every weekend, in either one of the Commendatore's Formula One machines or sports cars, to make money. The German aristocrat, Wolfgang Alexander Albert Eduard Maximilian Reichsgraf Berghe von Trips, lived in a schloss as ancient as his title. He was a count and had no need of Ferrari's money and died at Monza as his Ferrari flew off the track, killing 14 spectators and von Trips.
The mercurial Ricardo Rodriguez, whose wealthy father supported Ricardo and his brother Pedro, was in the leading group that day in another Ferrari. He was to die in a Lotus when Ferrari refused to send a car to Mexico for him to compete in his home Grand Prix.
Pedro died in a Ferrari in a sports car race in Germany in 1971. Drivers like the Rodriguez brothers attracted as much adulation as the blood-Red cars they drove and none more so than a Portuguese nobleman.
The Marquis de Portago ran back to kiss his girlfriend, the American actress Linda Christian, at a stop during the 1957 Mille Miglia, a 1,000-mile race over Italian roads.  Alfonso Antonio Vicente Eduardo Angel Blas Francisco de Borja Cabeza De Vaca y Leighton, was known as "Fon" to his glamorous friends.
He died alongside his American navigator Edmund Nelson and 10 spectators, including five children, when his Ferrari 335s blew a tyre at 175mph and spun into the crowd lining the road.
Nelson had said de Portago would not live to be 30 and that "every time he comes in from a race the front of his car is wrinkled where he has been nudging people out of the way at 130 mph".
He was 29. It was also the death of the Mille Miglia. The event of the same name today is a time trial over the original route from Brescia to Rome, but without the earlier mayhem.
Michael Schumacher won five of his seven world championships driving Ferraris and lies in a coma from which he is not expected to recover.
Ironically, the crash that caused his brain injury was not in a Ferrari but from a fall while skiing.
Now the $60 million a year that Ferrari paid Schumacher following the parsimonious Commendatore's death, pays for the constant care required to keep him alive.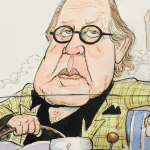 Author:
Peter Coster
PETER COSTER is a former editor and foreign correspondent who has covered a range of international sports, including world championship fights and the Olympic Games.
Comments
comments
0 comments