---
Reading Time:
6
minutes
HE LOOKED in danger of being dropped for the Boxing Day Test but England's veteran opening batsman has now played the best innings of any visiting cricketer in the storied history of the MCG – and after almost two full days at the crease he was still not out. Chief Writer RON REED reports:
EVEN IN THE middle of the best fightback of their ill-fated Ashes campaign, England contrived to find a new way to play Australia back into the game, inviting incredulity if not derision. Two top-order batsmen, James Vince and Dawid Malan, both more or less donated their wickets by declining to refer lbw decisions to the third umpire, who would have reprieved both because they had edged the ball into their pads. It was impossible, of course, to calculate – or even hazard a guess – how much damage this might have done to the team's bottom line in a match they must win or at least draw to avoid the prospect of an embarrassing 5-0 whitewash in Sydney next week.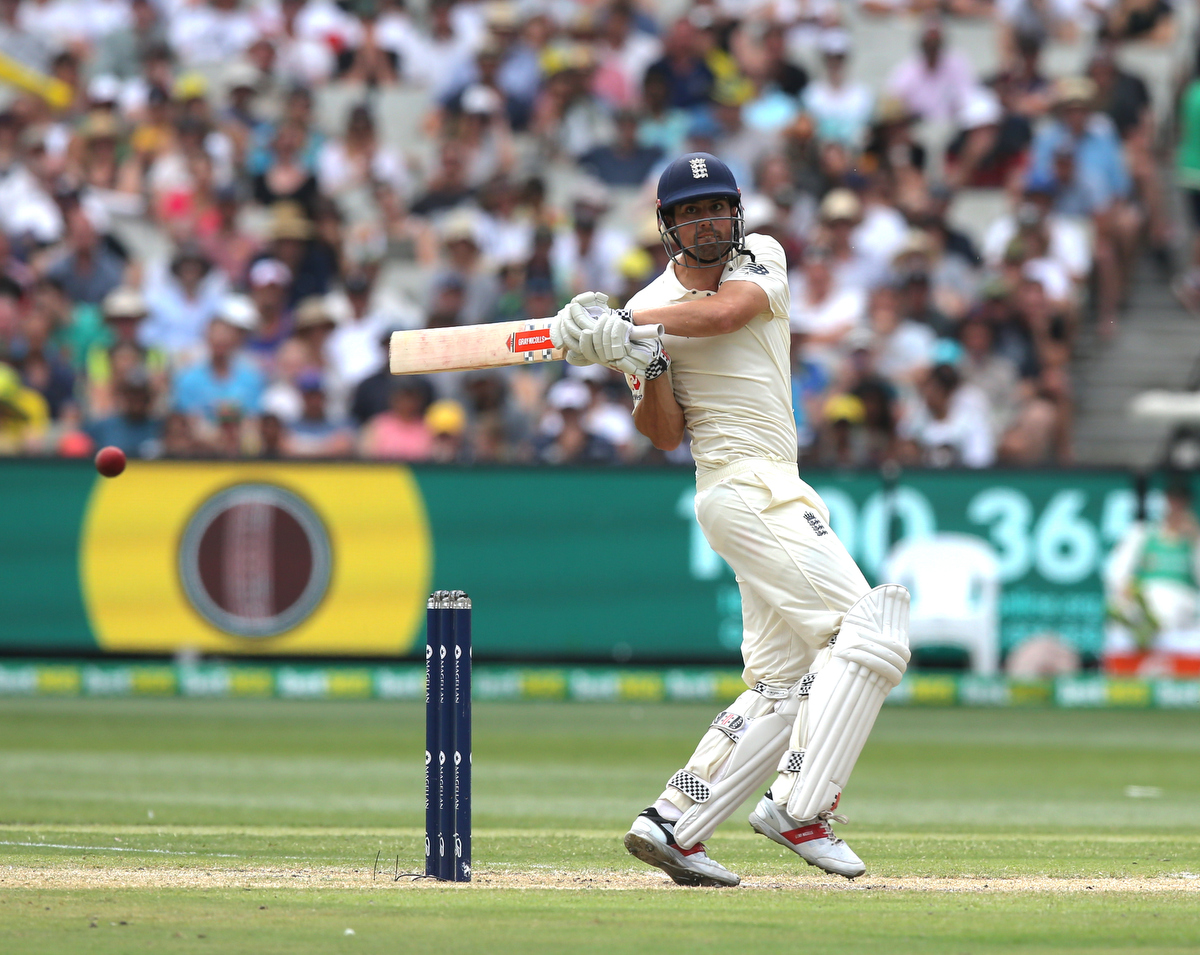 They will now almost certainly achieve either of those results. But it looked for a long while like an opportunity embarrassingly squandered, given how toothless the Australian attack appeared on an unhelpful pitch without the injured spearhead Mitchell Starc. But that was reckoning without the vastly experienced and indefatigable Alastair Cook, who turned it into a priceless lead of 164 as he put himself in the record books by compiling the biggest innings, 244 not out, by any visiting batsman in the 140-year history of Test cricket at the MCG.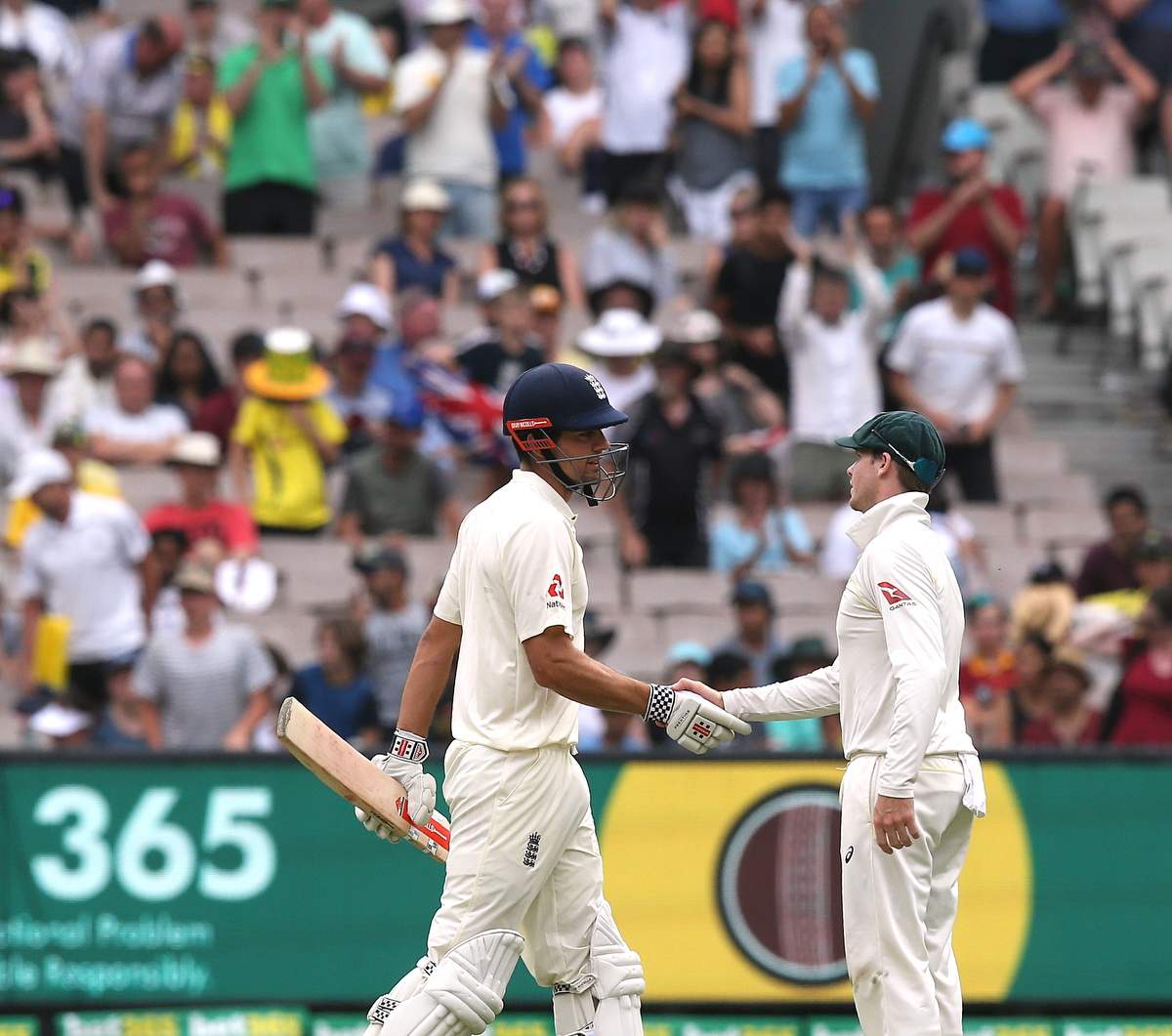 In its own way, the reviews fiasco was embarrassing anyway, especially for Malan whose hot-spot replay suggested he "smashed the cover off the ball," to employ the popular idiom. It was difficult to believe he didn't realise that, but even if he didn't most top batsmen now clutch at almost every straw available to them, given that calls of out, lbw, are overturned almost as often as they are confirmed – or so if often seems. Why he did not was a mystery.
Josh Hazlewood was the beneficiary both times, which was a relief from his perspective and that of the rest of the toiling pace attack. Until the arrival of the tail their only other legitimate wicket was Root, uncharacteristically caught in the deep hooking Pat Cummins. He worked diligently for 61 but it was a wasteful way to get out and confirmed that he is the worst converter of 50s to hundreds of all batsmen with 2,000 or more runs. It is what separates him from the other three superstars of his generation, Steve Smith, Virat Kohli and Kane Williamson – and from Cook, for that matter.
Cook, who soldiered on all day long to more than double his overnight 103, now has 32 hundreds, five of them doubles, and 55 fifties. Unlike his young successor as captain, he does not do things by halves.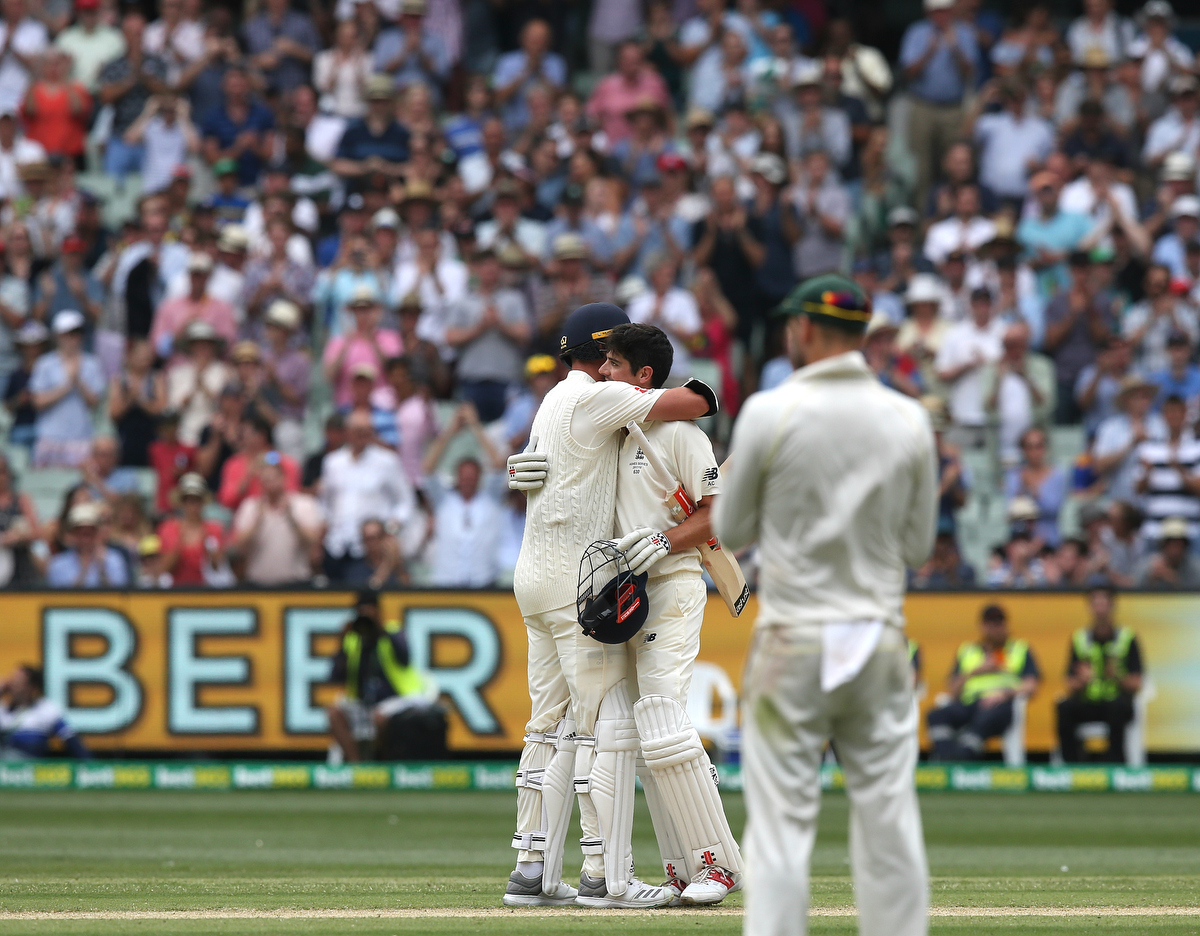 He is only the second Englishman to make a double ton at the MCG behind Wally Hammond's 200 exactly in 1928-29, and he has now eclipsed the record for visiting players held by West Indies titan Viv Richards, who got 208 in 1975. Local boy Bob Cowper holds the Australian record of 307 against England in the mid-sixties. Both names feature on a prominent display board in the Percy Beames Bar in the Members' enclosure, which is now going to have to be renovated
In one innings, Cook has gone from averaging 13.8 and with his head uncomfortably close to the chopping block to England's highest run-getter of the series, with 327 at 54. It is the first time he has carried his bat through an innings. He and Stuart Broad have played 113 Tests together and this is only the second time they have batted together, and the result was an unlikely ninth wicket partnership of 100, also a record for England in Australia. Cook has never before batted with a No 11 and he and Jimmy Anderson were still together at stumps. In the course of his epic, Cook went past West Indies' Shivnarine Chanderpaul and Brian Lara into sixth place on the all-time rungetters' list. Cook has long been England's most prolific batsman and is more than 3,000 ahead of the next best, Graham Gooch.
He has now passed 150 11 times, the most by an England player – Hammond, Sir Len Hutton and Kevin Pietersen have 10 such scores, Hammond four of them in Australia. Cook has three in this country, as do Sachin Tendulkar, Brian Lara and Sir Jack Hobbs – illustrious company indeed. Forgive the stats overkill, for most of which the diligent and endlessly knowledgeable Ric Finlay can be thanked and/or blamed, but such a stupendous knock needs to be put into comprehensive context. It spanned five sessions, almost 11 hours and more than 400 balls. It is the 10th time he has batted for at least 300 balls, five of which have been for 400 and two for 500. The term "occupying the crease" might have been coined with him in mind. Or perhaps not. One other English player has batted for more than 300 balls no fewer than 15 times – that would be Geoff Boycott, of course.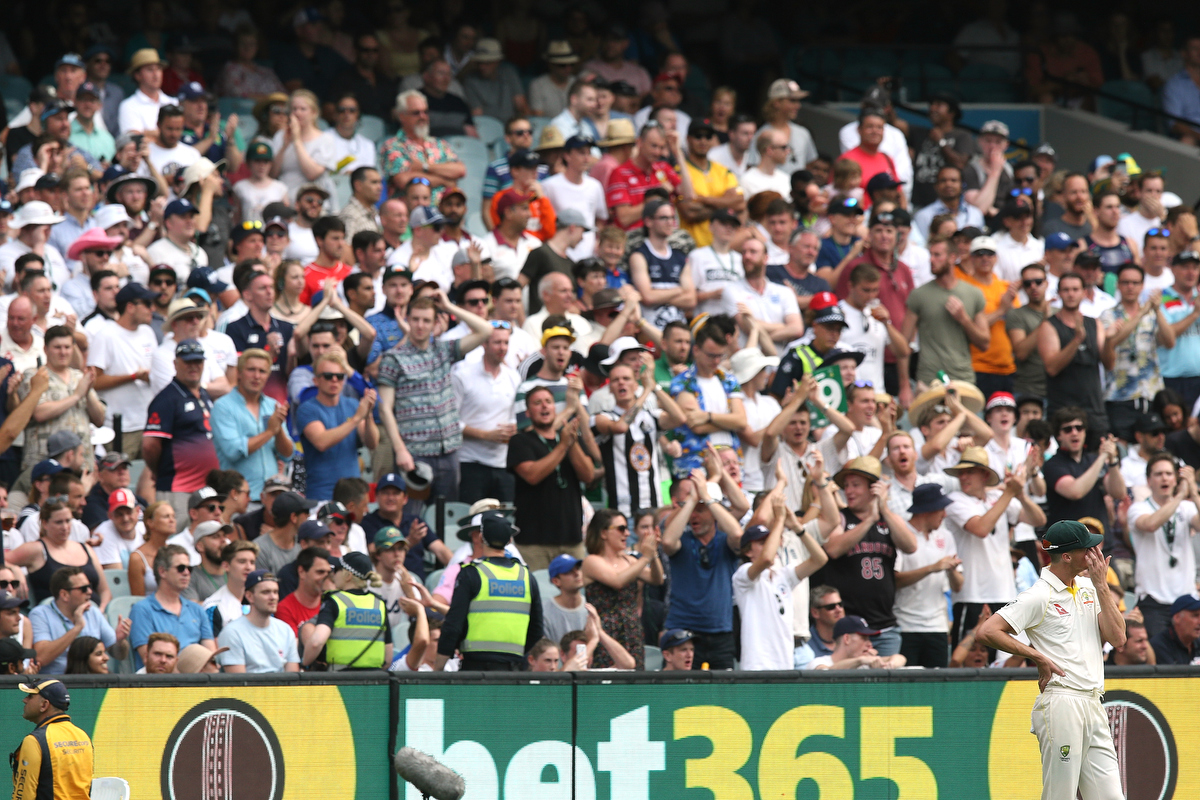 For the first time, Australia's pace attack looked impotent. That had a bit to do with the wicket, but a lot more to do with the absence of the injured Mitchell Starc, who makes a habit of missing MCG Tests for one reason or another – injury or "rest" – but who might not have been too displeased to sit this one out. Great fast bowlers traditionally operate to best effect in pairs and while Hazlewood has been in career-best form this summer he was nowhere near as threatening with Jackson Bird sharing the new ball(s) rather than Starc. Bird, the perennial stand-by, has a very respectable record from his eight previous Tests – 34 wickets at 27.47 with two match bags of seven, compared to Patrick Cummins' 37 at 27 from the same number of games. And he's been in very good form in the Sheffield Shield, but here he has struggled to work up any serious pace, mostly about 132kph, and other than a couple of uncomfortable moments for Chris Woakes late in proceedings he didn't really look like making a breakthrough, finishing with none for more than 100 off 30 overs. Cummins was OK once he got over the stomach upset that forced him off the ground briefly on day two, but Mitchell Marsh was no quicker than Bird and his bowling needs to become more productive if he is to continue to justify his latest recall to Test cricket, his brilliant century in Perth notwithstanding.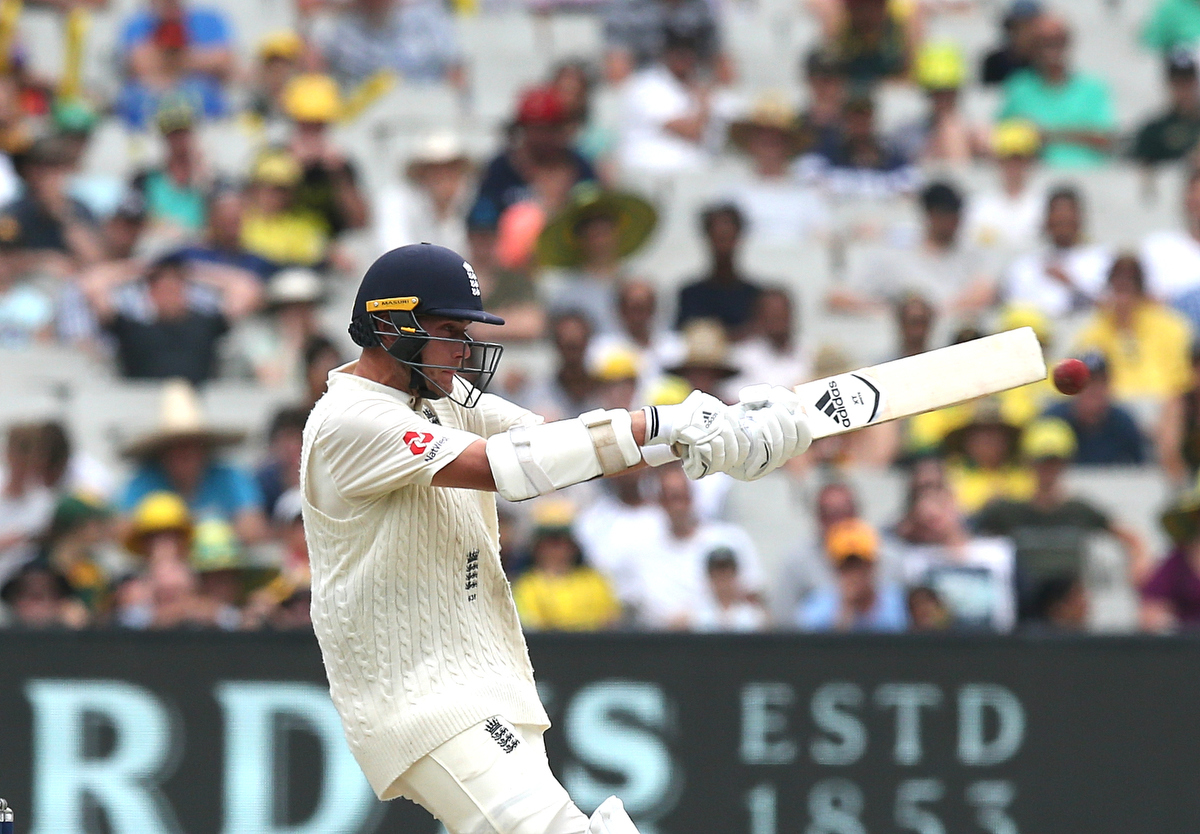 England's all-time most successful pace bowler James Anderson earned some flak back when he suggested that Australia's depth was questionable beyond Starc, Hazlewood and Cummins, and maybe it is with the often-injured James Pattison cursing his fragile body – he would certainly be playing ahead of Bird if he was available – and Nathan Coulter-Nile also sidelined. It is high time that the selectors bit the bullet with prolific South Australian Chadd Sayers, who has been named in the Test squad two or three times without quite getting his hands on the baggy green. If Starc does not return in Sydney next week, then Bird is entitled to be feeling some heat from the Adelaide swing king.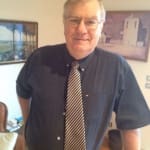 Author:
Ron Reed
RON REED has spent more than 50 years as a sportswriter or sports editor, mainly at The Herald and Herald Sun. He has covered just about every sport at local, national and international level, including multiple assignments at the Olympic and Commonwealth games, cricket tours, the Tour de France, America's Cup yachting, tennis and golf majors and world title fights.
Comments
comments
0 comments