---
Reading Time:
5
minutes
HE'S ONE of the western suburbs' all-time favourite sons – because he was loyal. But Dougie Hawkins can't help wondering what might have been if he had chosen a different path, says chief writer RON REED:
WESTERN Bulldogs legend Doug Hawkins has potted his former club for getting rid of supremely talented but controversial young star Jake Stringer, a key contributor to the historic 2016 premiership.
Stringer, 23, will play for Essendon next year after falling out with his original club, especially coach Luke Beveridge, over a perceived lack of commitment and off-field issues that involved separating from his partner and mother of his two children.
"Stringer, why would you sell him – he has the potential to be one of your best players for another 10 years," Hawkins said. Speaking at former Carlton star Percy Jones's fortnightly Friday lunch at the North Fitzroy Arms pub, Hawkins said that rather than dismiss Stringer the Bulldogs should "just get him back on track." He named Tiger Dustin Martin and Geelong and GWS Giant Steve Johnson as examples of players who had overcome behavioural problems early in their careers to become superstars. "Stringer will be fantastic for Essendon," he predicted.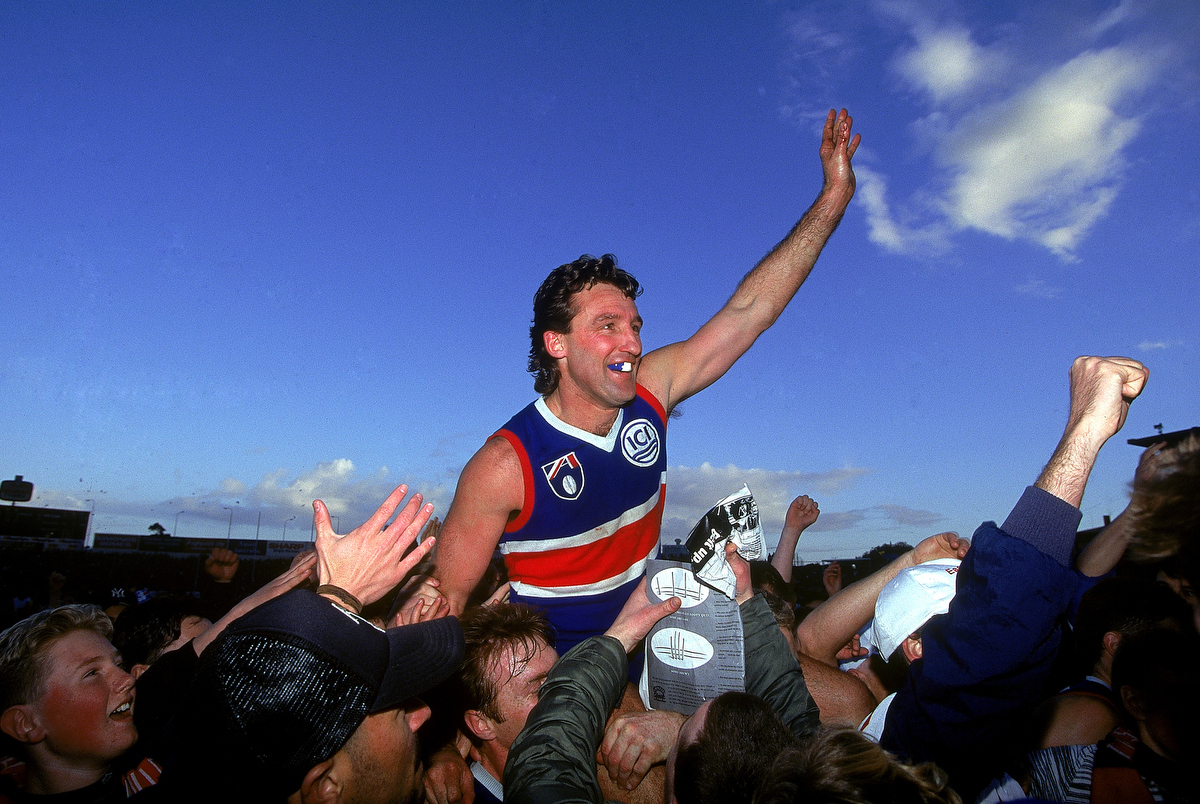 Although he didn't say so, Hawkins is believed to not be among Beveridge's most ardent fans and described last year's emotional triumph as a miracle, given they had to win four finals in a row including two interstate. He may have been talking partly through his pocket. "I love a punt but I'm no good at it," he said, admitting that he had bet against the Bulldogs winning in Perth or Sydney or against Hawthorn, who were chasing a fourth premiership in a row.
So, what went wrong this year, when the Bulldogs failed to even make the eight? "We have reasons, we have facts and we have a word called excuses," he said. But the facts were that for various reasons the backline "fell apart," they were left short of ruckmen when Jordan Roughead was injured forcing Tom Boyd to shoulder the load – "and he's not a true ruckman, in my opinion" – and Tom Liberatore "just wasn't the bloke he was in 2016, for whatever reason."
Hawkins, 57, is an entertaining character who has been prominent in the media – he starred in the first-ever edition of The Footy Show – and even dipped his toe into politics when he stood for the Senate for Clive Palmer's ill-fated party alongside his mate, former boxer Barry Michael. He was Victorian father of the year in 2004. "And I've written three books – but never read any of them," he laughed. He is well-known for a comic larrikin schtick, although he admitted in an interview a couple of years ago that he thought it was past time he was taken more seriously, especially in his football commentary.
Genuinely a great footballer – a specialist on the wing – he played 329 games for Footscray plus another 21 in a valedictory season with Fitzroy. His regret is that there was never a premiership. Not at league level, anyway. He played in five or six as a schoolboy at Braybrook and later coached an under-age team at Bacchus Marsh, where he lives, which we'll come to. On that heady day when the Bulldogs broke a drought stretching back to 1954, he was urged by his wife Raelene to join the celebrations out on the ground. "You deserve to be out there, you're such a huge part of the history of this club," she told him. He replied that history was the operative word: "My time is over, this is their time – let's get outta here." Now, he wishes he'd taken her advice. "It was a shit decision – I should have celebrated," he said.
Hawkins says Grand Final days are the pinnacle for anybody in any sport, but his own biggest day – in League footy, anyway – was the day he broke Footscray's games record of 321, held by the late, great Ted Whitten, the club's most celebrated figure. He didn't hold the record for long – his 329 has since been passed by Chris Grant (341) and Brad Johnson (364). And nor was he there much longer. At the end of the season he was abruptly sacked. "I didn't see it coming – pricks!" So he opted for one more season with the struggling Lions, because "deep down I wanted to show the Footscray people I could still play". His stint there was marred only by one report for striking a Richmond opponent which turned out to be a blessing in heavy disguise.
He decided to enlist character evidence from a kindred soul, larrikin Test cricketer Merv Hughes, so the pair met in their local pub for about 10 pots, eventually arriving at the tribunal an hour late, where advocate Iain Findlay immediately twigged to their "preparation" and told them both to shut up and let him conduct the case. Hawkins, though, couldn't resist asking the chairman, Neil Busse (pronounced busy) "Are you Busse?" "Yes," said the former Richmond ruckman. "OK," joined in Hughes, "we'll come back in three weeks." When the mirth died down, Hawkins was fined $1,000, a bit of coin in those days. But on his regular radio gig the next day, both Fitzroy and Footscray fans kept ringing in with offers to pay part of it. "It just kept rolling in – I ended up making almost $10,000," Hawkins laughed. Hawkins claimed half of it soon went on the punt and other half went to the taxman – yeah, right, like that would have happened! – and no doubt a fair slab of that went on the bar the next time he and the moustachioed fast bowler crossed paths.
Hawkins might have left Footscray long before he was shown the door. After five years at the club, aged 22, he met Essendon coach Kevin Sheedy four times with a view to joining the Bombers. "They were offering more money, but one word that isn't around today stopped me – loyalty," he said. "I loved my jumper, I loved my club and I loved my brothers (team-mates). But if I had shown disloyalty, this is what would have happened … I could have played in the next three grand finals plus another two and become a triple premiership player. How dumb was that decision? Except that Tim Watson told me I wouldn't have got a game anyway," he laughed.
But even when his League career finished there was one memorable highlight left. It still resonates powerfully. In 2011, he coached Bacchus Marsh under 16s into the finals, but during a qualifying match a popular young player named Nathan Prince suffered a heart attack after colliding with a Ballarat North City opponent. After 11 days in intensive care, he died – shattering his teenage team-mates. Hawkins, a friend of the Prince family, told them they had their chance to honour their mate, who he later described as "a scrawny, skinny, big-eyed kid with a shocker of a haircut". The same opposition awaited in the "grannie," still undefeated all season, and Hawkins says he knew his boys had come to play like never before. With three future League draftees in their ranks, they won the most emotional game their coach had ever been involved in. That night, Hawkins took them to the cemetery where they gathered around Nathan's grave and sang the song. "Now sing it again," he ordered them, before returning to the clubrooms for one of the biggest celebrations you would ever see for a kids' footy team. Says Hawkins: "It was the greatest moment of my entire football life."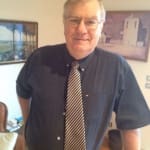 Author:
Ron Reed
RON REED has spent more than 50 years as a sportswriter or sports editor, mainly at The Herald and Herald Sun. He has covered just about every sport at local, national and international level, including multiple assignments at the Olympic and Commonwealth games, cricket tours, the Tour de France, America's Cup yachting, tennis and golf majors and world title fights.
Comments
comments
0 comments