---
Reading Time:
3
minutes
SEATS CAN change swiftly in the world of Grand Prix racing and Aussie star Daniel Ricciardo has some big decisions to make, as PETER COSTER reports:
DANIEL RICCIARDO is not in the driver's seat at Red Bull, as he might think. As always in Formula One, it is the team that decides who will sit in their car, not those behind what is no longer a steering wheel, but more like what's in front of a captain on the flight deck of in an A380 Airbus.
Ricciardo starts the last year of his contract in a Red Bull at the Australian Grand  Prix at Albert Park on March 25. Ricciardo thinks he has the luxury of assessing the Red Bull's performance against the dominant Mercedes and Ferrari teams over the course of the season, but will find Red Bull's bosses don't necessarily see it his way.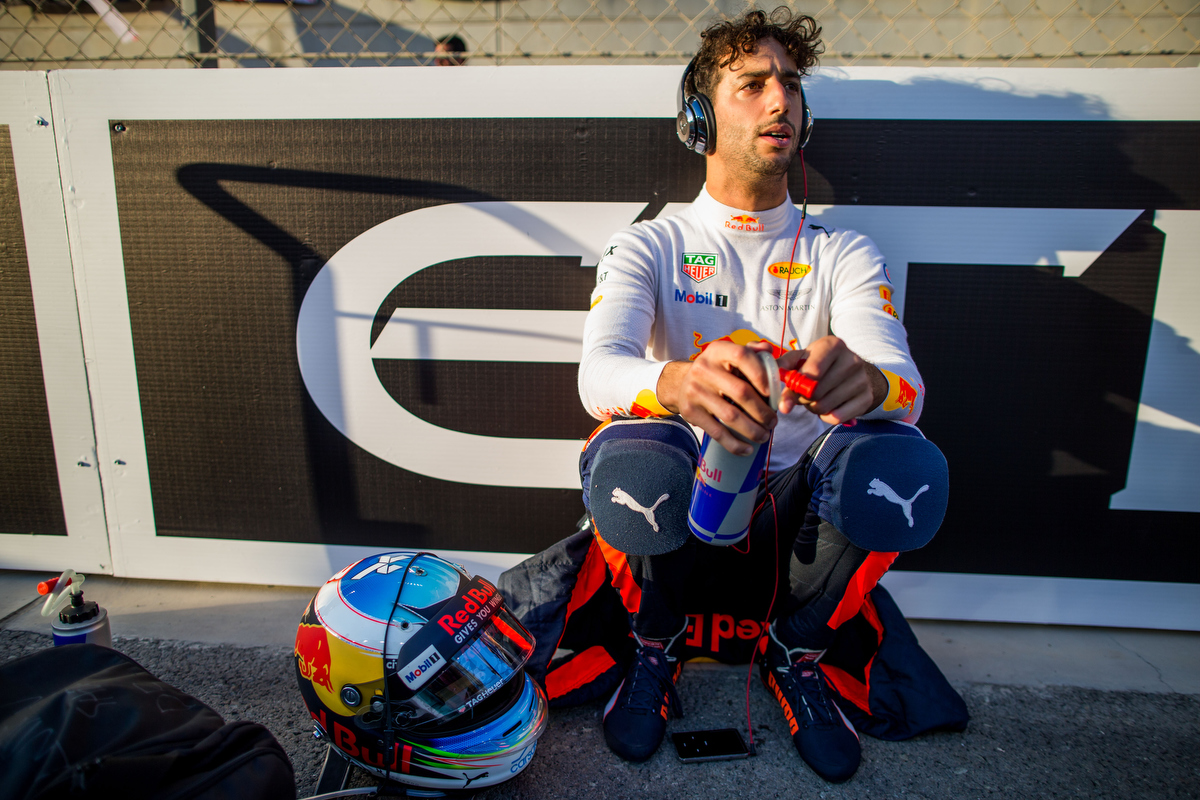 Red Bull and its principals, Christian Horner and Helmut Marko, have a decidedly different view. Horner wants Ricciardo to sign on for Red Bull, but nor will he wait if Ricciardo takes too long to make up his mind.
"We have Daniel under contract until the end of next year and we would like to get that extended sooner rather than later."
There follows a not-so-friendly warning: "I think he's at a stage in his career where he's wanting to evaluate all his options, which you can understand. The problem is we won't wait around forever, and we've got some very good options available to us."
One of those options is to replace Ricciardo with Spanish driver Carlos Sainz, the son of former world rally champion, Carlos Sainz, in 2019.
Sainz is only on loan to Renault next year from Toro Rosso, which is owned by Red Bull and they will have first call on his services in 2019.
Ricciardo has been cosying up to Mercedes team boss and majority owner Toto Wolff and Red Bull's Helmut Marko has been quick to say he believes Ricciardo has put himself on the open market.
Add to this that Mercedes' second driver Valtteri Bottas is out of contract after next year, which means Mercedes would be able to put Ricciardo beside Lewis Hamilton in one of their cars if they wanted to.
At Ferrari, Sebastian Vettel's teammate Kimi Raikkonen is the oldest driver in Formula One at the age of 38. While "The Iceman" says age has not slowed him, the results say otherwise. He won the world drivers' championship in a Ferrari in 2007 but has not won a race since the Australian Grand Prix in 2013.
Like Ricciardo and Bottas, the Kimster's contract at Ferrari expires at the end of next season, which opens another door for Ricciardo.
Ricciardo is saying he will take his time. "It's a big decision for me. I'm planning to be in the sport for a long while yet," says the Australian. "But in saying that, if I was to sign, say a three-year deal, that's a big chunk of the next part of my career.
"I'm 29 next year and the next deal will take me into my 30s, so it's not like I'm the young unproven kid who will sign anything just to get on the grid.
"You look at Lewis and when he did his Mercedes deal. He was the same age as I am now."
Three of Hamilton's four world championships have come since he joined Mercedes at the end of the 2012 season. The car can be more important than the driver, but driver politics can play as much part in Formula One as results and Hamilton has already taken a not-so-subtle swipe at Ricciardo by not rating him among the top four drivers.
Hamilton rates himself first among those he regards as not quite his equals. He puts double world champion Fernando Alonso next, followed by Ferrari's Sebastian Vettel and Red Bull's Max Verstappen.
Ricciardo, who won at Baku in Azerbaijan and ended the year with nine
podium placings, was defended by Red Bull's Christian Horner, who said it was a mistake for Hamilton to have left his driver out. Ricciardo, said Horner, "is the best overtaker in the business".
What he isn't is the best qualifier, or the best starter in the rush of blood and cars to the first corner.
The Australian driver admits he has often got it wrong, but he's working on it. At times, he is fastest in practice but has a tendency not to change anything on the car going into qualifying. By then Mercedes, Ferrari and sometimes Williams have often made the changes that puts them on the front row of the grid.
In looking back over 2017, Ricciardo said qualifying was traditionally one of his strengths.
"I used to be called a Saturday driver, when now I'm probably called a Sunday driver."
Daniel Ricciardo needs to be "a weekend driver".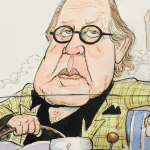 Author:
Peter Coster
PETER COSTER is a former editor and foreign correspondent who has covered a range of international sports, including world championship fights and the Olympic Games.
Comments
comments
0 comments