---
Reading Time:
5
minutes
AUSTRALIAN cricket captain Steve Smith is the proudest man in the land after overcoming a few challenges to win back The Ashes in the fastest and most emphatic manner possible, says Chief Writer RON REED:
WHEN THE end came for England, it was painful in every way. From the first ball he faced, the last man in, Jimmy Anderson, was hit hard enough in the helmet – via the arm, it seemed, to require being checked out by a doctor before he could continue a fight that had long since become futile. The bowler, Pat Cummins, was not among the fieldsmen who rushed to check that Anderson was OK, remaining where he was mid-pitch. That seemed to deliver a silent message, no sledging required. For the entire series the veteran swing bowler has been far from the most popular of the Australians' opponents and this was reminiscent of the ugly scene the last time he toured, when the Australian captain then, Michael Clarke, snarled at him: "Get ready for a broken fucking arm."
This time, the raw hostility was less pronounced – just a very good fast bowler making a non-batsman look incompetent – but there was no over-estimating the ruthlessness with which the Australians finished the task that has been the focus not just for the past month but the two and a half years since England regained the famous little urn on their own turf, making it four of the past five series they had won. That long period of not quite total dominance, but certainly sustained superiority, has stuck in the craw of Australian cricket, players, administrators, fans and the media alike. As was the case here four years ago, it was desperately important that pride was restored this time around. The build-up to an Ashes series is always tense but there was an extra edge to it this time – a nervousness, perhaps – because the Australians hadn't had a great 12 months, losing to South Africa and India either side of beating Pakistan but then struggling to overcome lowly Bangladesh, losing a Test to them for the first time. This had taken young captain Steve Smith's win-loss record into negative territory and another defeat in his first home Ashes series in charge, with all the scrutiny that would attract, could have imposed uncomfortable question marks against his incumbency.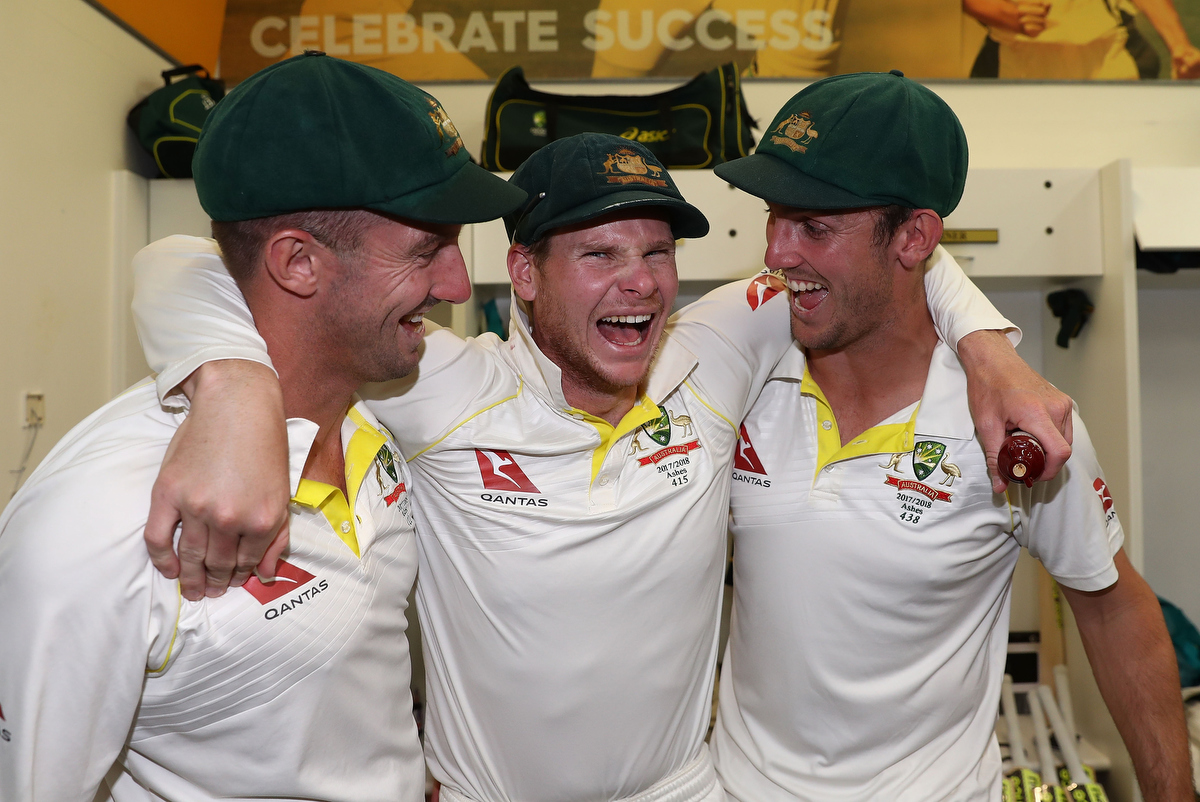 Smith's nerves were given one final workout when rain got under the covers overnight causing a three-hour delay to the final day's play, but less than three hours later it was all over – Australia winning by an innings and 41, not only sealing the return of the urn but breaking the historical deadlock that had both countries on 32 series victories each with five split decisions. The triumph could scarcely have been more comprehensive, the hosts winning by 10 wickets in Brisbane, by 120 runs in Adelaide and by an innings this time. And yet, it hasn't been quite as lop-sided as those numbers suggest with the tourists having periods in control of every game – but all too briefly. When the heat was applied, they caved in every time and now, with their morale in tatters and several senior players – notably 150-Test former captain Alistair Cook and in-your-face pace bowler Stuart Broad – staring their career mortality in the face, they face a monumental task to prevent successive 5-0 whitewashes in this country. Australia's determination to inflict that humiliation on them will ensure that the Melbourne and Sydney Tests will retain plenty of interest even though they are technically dead rubbers.
Naturally, Smith was the happiest man in the land, and the most excited. Asked to describe his emotions, the one word he reached for over and over again was pride, both in his own stupendous performance – in four innings he has scored an unbeaten century and a huge double century, the latter earning him the man of the match award ahead of two other outstanding candidates in Josh Hazlewood and Mitchell Marsh – and the team's. He also congratulated the selectors, who have had a Midas touch throughout – a rarity for one of the most difficult tasks in sport.
So many good stories have unfolded within the Australian dressing room, Smith's own elevation as a relentless run-getter to a point where he is being widely acclaimed as the best Australian batsman since Bradman, or before for that matter. What an accolade that is when you consider the calibre of the names he is leaving in his wake. His predecessor as captain, Michael Clarke, was asked by a viewer on TV during the rain delay whether Smith was as good as Bradman, and he replied that, well, no, he wasn't – but added "not yet. The way he is going, who knows?" Well, we all know that he is not going to end up averaging a tick under 100 but, but Clarke is right in that there is no reason why, at only 28, Smith cannot keep improving for at least another five years. He loves the game, especially batting, so much he would play until he was 100 if he could. Certainly, it is destined to remain one of the more fascinating narratives in Australian sport for some considerable time yet.
The final wicket – Chris Woakes, caught behind by wicketkeeper Tim Paine, bowled Cummins – was doubly symbolic and hugely satisfying for both players, who began promising Test careers five or six years ago and then disappeared because of injury. Paine seemed likely to never be seen again but has been among the inspired selections for this series and is now making up for lost time with aplomb. Cummins was injured so often that although his talent was as obvious as it was prodigious, nobody could be quite sure that he would ever make it back. Now, still having played only eight Tests, he is being compared to a young Keith Miller. That's almost as big a call as Smith and Bradman, but Cummins bowls as fast as the brilliant post-war all-rounder, bats about half as well (which is still impressive) and even looks like him, which might turn out to be an even more enviable asset given Miller's exploits as a playboy.
And then there are the Marsh boys, Shaun and Mitchell, neither of whom would have been at all confident of getting an Ashes opportunity – and both decried thunderously on social media when they did. Both responded with centuries, Mitchell on his home ground in front of their Dad, former vice-captain and coach Geoff Marsh, making it three members of the family to have racked up Test tons against England. That's a record unlikely to be challenged for a very long time.
Mitchell controversially replaced Victorian Peter Handscomb in the team and his stunning innings ensures that Handscomb has no way back in the immediate future, meaning that there will be no local player at the MCG on Boxing Day, except perhaps to carry the drinks. It's always a disappointment for the massive Melbourne crowd when that happens but they will still be captivated by the prospect of watching Smith and his troops put on another masterclass of the powerful, highly entertaining cricket that has unfolded so far. Bring it on!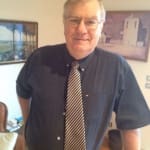 Author:
Ron Reed
RON REED has spent more than 50 years as a sportswriter or sports editor, mainly at The Herald and Herald Sun. He has covered just about every sport at local, national and international level, including multiple assignments at the Olympic and Commonwealth games, cricket tours, the Tour de France, America's Cup yachting, tennis and golf majors and world title fights.
Comments
comments
0 comments