---
Reading Time:
5
minutes
THEIR LAST flag was way back in 1964, but could the Demons be the surprise side of 2018. Lifetime supporter LAWRENCE MONEY analyses their chances, with a little help from his friends:
AT A DEMONS dinner early in 2017 I sat next to Jake Melksham, close to a table with another Essendon evacuee, Michael Hibberd. I didn't tell the two new recruits that one of my best mates, Bruce the Bomber-boy, had told me (bitterly, after the pair left Essendon) that they were both duds. By the end of season 2017, Bomber-boy had gone a little quiet on that analysis. Melksham proved a winner for the Dees both back and forward all season and Hibberd made All-Australian. Two sensational pick-ups.
In season 2018 Hibberd will be joined by former Adelaide Crow Jake Lever on a muscled-up back line. "Jake's a super player," Hibberd told the Herald Sun. "Easily one of the best intercept mark players in the league. And a young player with a lot of upside and a lot of footy to play. As I'll be spending a lot of time with him in the same part of the field, I'm looking forward to teaching him a few things — and also to learning from him as well."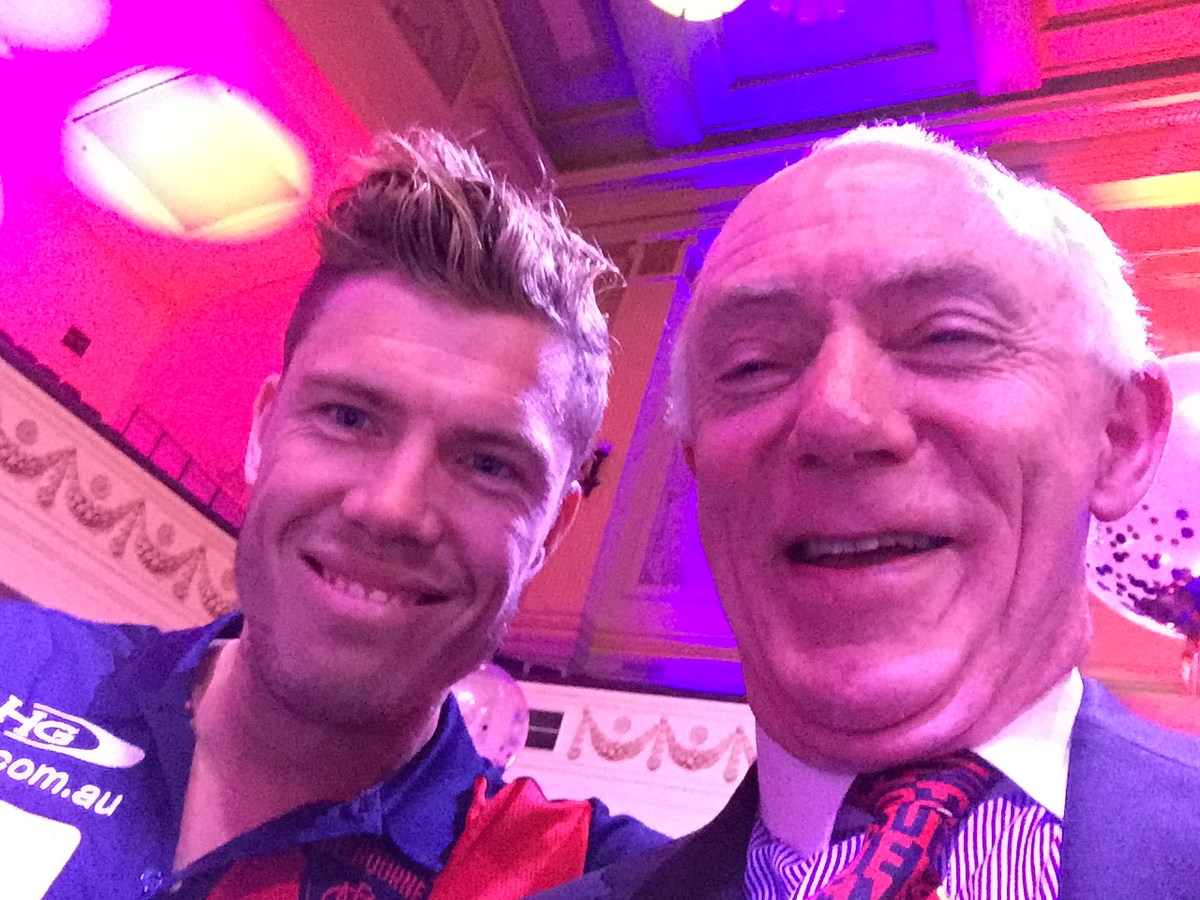 Expensive advice. Lever's on a reported $850,000 a year. Former Hawks superstar Jordan Lewis is spending the summer on the training track with the Dees backline, often pairing with Lever. Lewis says that (even with his vast flag-winning experience) he is learning from Lever – "I'm going to suck as much information off him as I can."
So how will the Demons go in 2018? In my little group of flag-starved Melbourne crazies, hope springs eternal, albeit with a fair bit of angst at the loss of Jack Watts. We waited many seasons for Jack to come good – and he did, although fading a smidge late in 2017. But the new coach said he wasn't "desperate" enough so off went Jack to the Power (and how long before he kicks a winning goal against us?).
Demon fans are in two minds about the 2018 draw. Twice we face 2017 preliminary finalists Geelong, who beat us in 2017 and who are our first-round foes in 2018 with (dammit) Ablett's comeback game. Twice we play 2017 grand finalists Adelaide (who beat us one of two in 2017). On the plus side, the Dees have six of 2018's first seven games in Victoria, four of the first five at the G and we get the chance to wallop the struggling Saints, Dogs and Suns twice. I'll qualify that "struggling" with quote marks, seeing the Doggies were premiers only last year.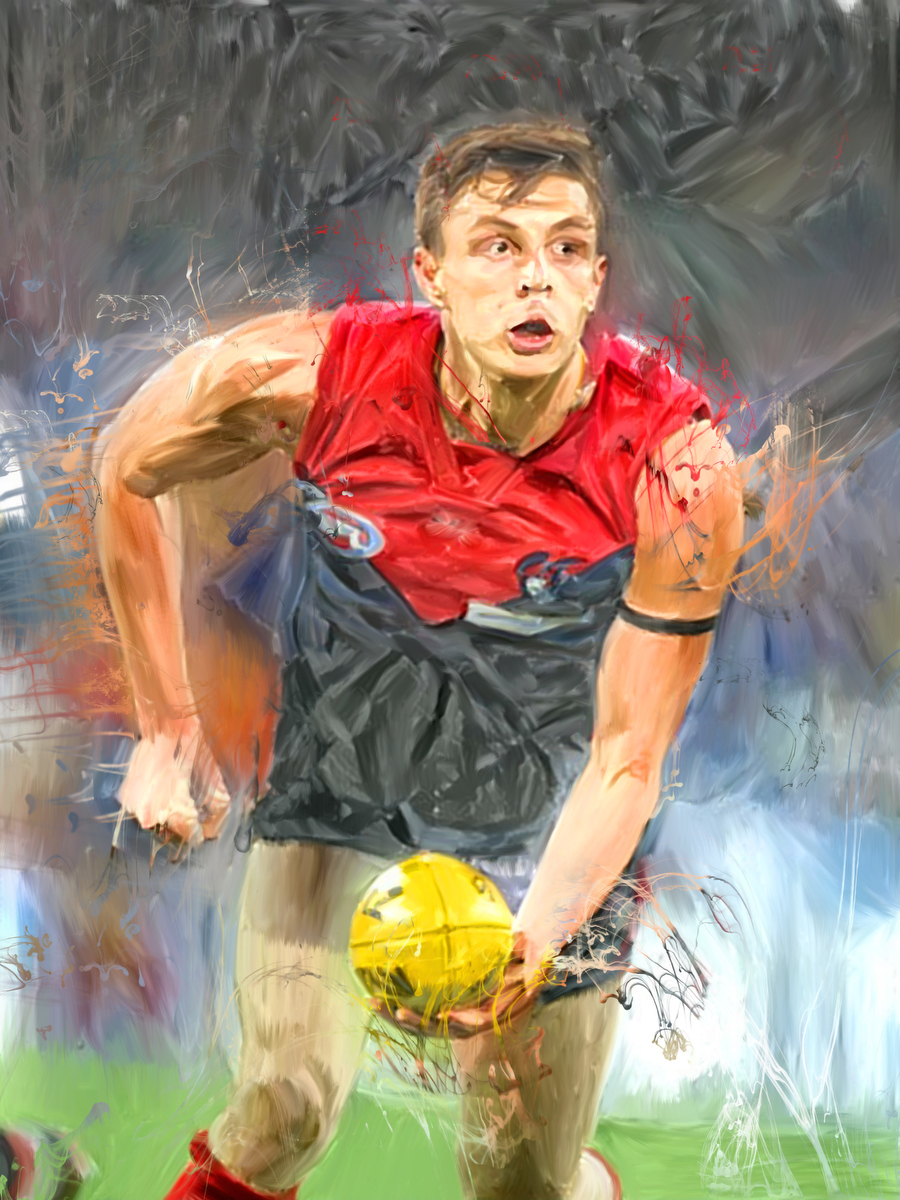 Three rounds in to 2018 and the Dees front up to the Roos who – incredibly – have beaten us the last SEVENTEEN times we've played them. SEVENTEEN losses in a row! What the hell is that about?  The most recent caning by the Roos killed off a good chance for 2017 finals, the Pies extinguishing all Demon hope four weeks later. If Melbourne have any pride, round 3 in 2018 is a MUST-win.
To help assess Melbourne's 2018 prospects I drew on the wealth of battle-hardened experience that has surrounded me at the footy for decades, starting with Ian "The Oracle" Sunderland, the bloke who not only told our group that Lever was signed, sealed and delivered weeks before it was officially announced but insisted he would wear Number 8, the guernsey that Pie pick-up Harry "Lumumba" O'Brien wore in his brief stint at Demonland. (Yes, Oracle was right. Lever's 8).
Season 2018? The Oracle was on the front foot immediately: "With the type of footy Melbourne are playing, it's a disgrace that a team like Carlton gets four Friday night matches and Melbourne only one!
"And it's an absolute nonsense where you don't play every other team in the comp twice. They need to divide the comp in two and have two different groups each playing twice. Then balance up from there — the top five of each into the finals. Something like that."
Okay, Oracle, but what about season 2018?
"I think Lever will be a key player in stabilising the backline. That Harley Balic from Fremantle will be interesting, not expecting too much from him the first year but he's a very good get. As a junior he was regarded as one of the best.
"Tom McDonald will go forward. I would play Weideman at centre-half-back in the VFL to give him experience there. He'll benefit from that because ultimately he'll be a centre half back/half forward like Neitz was."
According to "The Ear", the shadowy member of our Demon posse with the inside goss, the only way that Melbourne won't make the eight in 2018 is if they have a spate of injures like they did this year. "Hogan and Gawn were big outs for us," says Ear.  "And the injuries to Watts and Jones – plus stupid suspensions. They hurt us badly.
"Lever is huge. He'll be our best backman. On top of that there will be the natural improvement in players like Oliver, Salem, Brayshaw, those sorts of guys. If they don't improve, we're dead. If they don't kick on, we don't have the rosy future everyone thinks."
The Ear says the first-round clash with the Ablett-enhanced Cats is a big opportunity to start with a significant win.  "It will be fantastic financially for the club too. There'll be around 50,000 or 60,000 there. I reckon we will finish 2018 between fourth and sixth. But a premiership's not totally out of the question.  It's a lot more open without a super-team dominating the competition."
Peter "Long Room Lunch" Freeman, ringmaster of our MCG Members Entrance queue, predicts Top Four in 2018 and looks to players like Harmes and Neale-Bullen to dissect the opposition the way Long Room carvery chef Dennis slices up the roast lamb. "And I'm looking for the midfield to be absolutely top-notch," says the ringmaster.
Last word goes to Peter "They've Been Doing That All Day!" Ashton, our group umpiring critic and one of the two cousins with whom – high in the old MCG Olympic stand – I witnessed all those Demon premierships in the 1950s and 60s. 
"We should rack up 13 or 14 wins in 2018," says the cuz confidently. "But we have a very hard draw. We have to go down to Geelong near the end of the season. It's worse than an interstate game. Collingwood, Carlton, Essendon, they never go there. It's not fair! Because the ground is shaped differently Melbourne continually kicks the ball out of bounds. There are about 30,000 Geelong supporters and no room for any Demon fans, so the umpires appease them. It's not fair!"
It does seem a trifle unjust.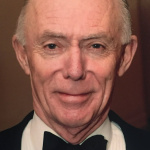 Lawrence Money has twice been named Victoria's best newspaper columnist by the Melbourne Press Club. He wrote columns for 37 years on the Melbourne Herald, Sunday Age and daily Age — and in Royalauto and Your Sport magazines — before retiring in 2016 after a 50-year career in journalism.
He still treads the speaking circuit, does radio gigs, tweets on @lozzacash and chases a long-gone 13 golf handicap. He clings to the eternal hope that the Melbourne Demons will once again win a flag.
Comments
comments
0 comments