---
Reading Time:
8
minutes
BRITAIN'S Chris Froome might be the best road cyclist since Lance Armstrong was winning the Tour de France seven times in a row – and we know how that ended. Now Froome is facing the prospect of drug-related disgrace himself, writes RON REED:
THE WEEK THAT WAS: YOU COULDN'T really begrudge the Poms and all their supporters a decent start to the third Test in Perth. It hadn't been a pleasant week for our old mates. The cricket team continued to struggle to shrug off an image problem centred on allegations that it is being sabotaged from within by a boozy culture, then they were thrust under suspicion by unsubstantiated claims that match-fixing has corrupted the Ashes, while probably their most successful individual athlete, cyclist Chris Froome, has failed a drug test and gypsy boxer Gary Corcoran was on the receiving end of a hiding from Australian world champion Jeff Horn in Brisbane.
If it's not illegal in this country to feel sorry for England in any sporting context, it should be. And yet … you wouldn't wish all this on your worst enemy. Would you?
Of course, it needs to be stated at once that there is no evidence – other than some shadowy allegations aired by a British newspaper – that the tourists are guilty of anything to do with fixing. And Froome is yet to be nailed to the wall for anything either. He has not yet been suspended by the sport's controlling body, the UCI, after testing positive to salbutamol, which is an asthma medication, and it remains to be seen if he ever will be. The substance is not illicit in itself but there is a strict limit to how much of you can have in your system and Froome greatly exceeded that – on the advice of his Team Sky doctor, he says, after suffering an asthma attack before stage eight of the Tour of Spain, the Vuelta, in September.
That is not an implausible explanation, and an investigation might – just might – determine that he does not have a case to answer, as was the case when Australian Michael Rogers came up positive to the performance enhancer clenbuterol not all that long ago, and was able to convince the authorities that in all probability he had consumed contaminated meat while racing in China, where it is commonly found in food. Spanish champion Alberto Contador tested positive to the same drug a few years earlier and offered the same defence, but it cost him a hefty suspension and a Tour de France title. So just coming up with an excuse does not necessarily get you off the hook – most athletes who get sprung try much the same thing, almost always unsuccessfully – so Froome's fate is far from certain.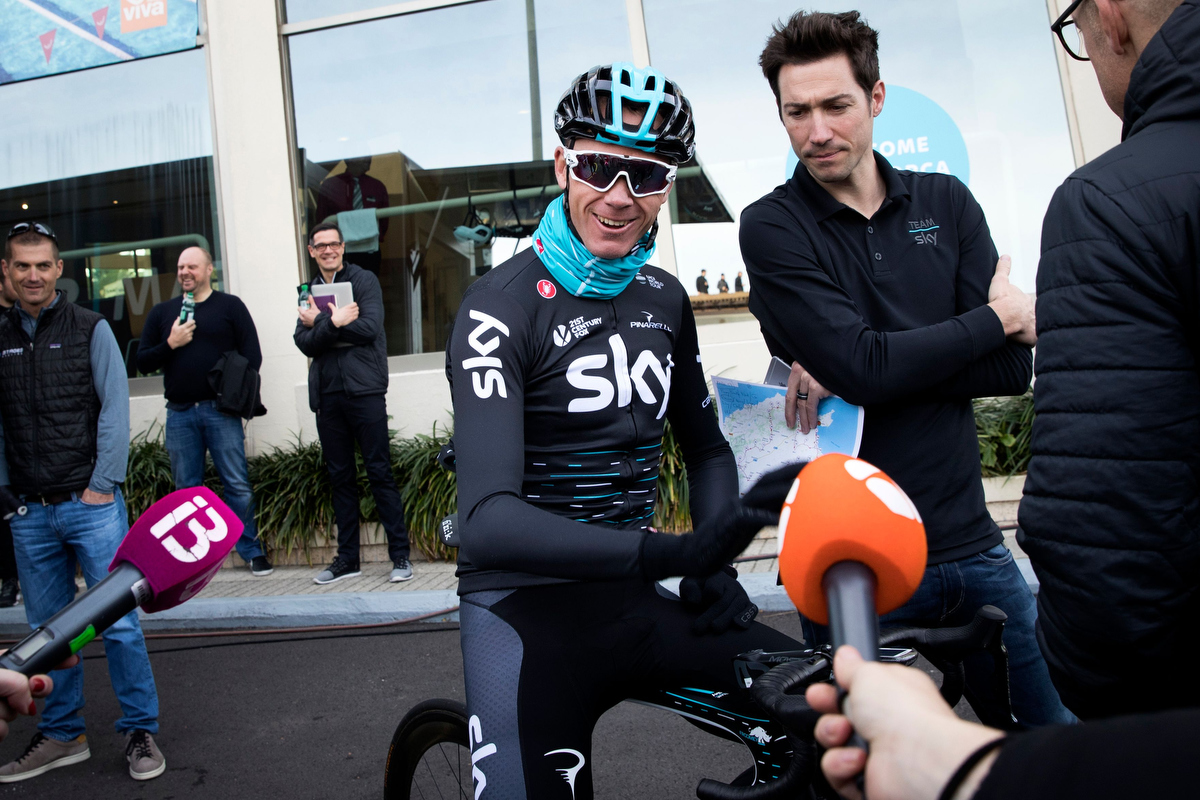 Regardless, this is a sad and grim development for a sport that has convinced most observers that it has cleaned up its act considerably in the years since Lance Armstrong's prolonged cheating – and corrupting others – finally caught up with him, costing him all seven of his record-breaking Tour de France wins and blackening his reputation beyond any hope of repair in the future. In performance terms, Froome is the contemporary version of Armstrong, having won four of the last five editions of Le Tour as well as the last Vuelta, and no plans to stop racking up more Grand Tours any time soon. He also comes across as a good advertisement for the sport, as local sports fans found when he contested the last two Herald Sun Tours in Melbourne and country Victoria. He is not returning for a third go in February, and nor is Team Sky, which is a massive disappointment for Tour director John Trevorrow and the sponsors, but they should be and are grateful for the tremendous value he, and they added, to the historic race when they did come.
The news of his positive test took some three months to become public and it could take a lot longer to resolve, not least because the powers that be will be very conscious of the damage that will be inflicted on cycling if its highest-profile and most successful competitor is deemed to be just another drug cheat. It is going to be – in fact, already is – a desperately difficult process and even if he is exonerated much of the mud will stick. Perceptions are everything and, regrettably, it is hard to see how the sport can emerge from this without a black eye, or perhaps worse.

NOT THE least alarming aspect of the explosive match-fixing allegations that surfaced hours before the start of the third Test in Perth is the suggestion that nothing is sacred, not even the Ashes, the game's holiest grail. It might be one thing to discover that more or less meaningless one-day matches have been corrupted – and over the years, many undoubtedly have been – but Test matches between England and Australia are, historically, among the most noble of all international sporting contests. Of course, that is no guarantee that they are invulnerable to this insidious intrusion, that has been a blight on cricket in general for at least two decades now despite the authorities spending many millions of dollars to combat it without ever really looking like winning the war. Cricket Australia chief executive James Sutherland and other international executives say there is no evidence, substance or justification for the latest allegations, and that the current series has not been tainted in any way. Given they were saying this within a few hours of being alerted to the claims, there is a whiff of whistling in the dark about that – but at least they are taking it seriously, and have promised a full-on investigation. Most fans would be taking the London report with more than a grain of salt – it is replete with unlikely scenarios, such as nominating the total runs scored in an entire two-hour session – but these days it is impossible to be completely confident about anything to do with corruption in sport. Chris Froome is just another reminder of that.

WEST INDIES cricketer Chris Gayle, it was reported this week, is not officially banned from playing in the Big Bash, just not welcome. That's a pity because he is still the most spectacular Twenty20 player in the world, as he demonstrated again by smashing an incredible 146 not out of 69 balls, with 18 sixes, to ensure his team won the final of the Bangladesh T20 league. But, obviously under orders from Cricket Australia, no Australian team will touch him. Why? Because of his baroque behaviour in pursuit of his other hobby – womanising – which created such a storm when he tried to chat up TV reporter Mel McLaughlin on air during a match two seasons ago. Yep, that was inappropriate – but hardly a hanging offence, or even one that could land him in jail. It was harmless, really. And yet CA raised no objection – said nothing, in fact – when England cricketer Ben Stokes was selected the other day for the one-day series that will follow the Tests, even though he is still under police investigation for a street fight that could have had tragic consequences. At best CA is being precious about Gayle, at worse it is guilty of double standards. What the self-proclaimed "best batsman ever" did was not remotely as reprehensible as Stokes' dangerous display.

HE RECENTLY turned 90, making him one of Australia's oldest sports legends, but tennis's elder statesman Frank Sedgman is still being honoured in new ways. Kooyong Tennis Club, his spiritual home, has acquired a portrait of him that was entered in last year's Archibald Prize and unveiled it at a small ceremony during the week, attended by family and friends, including fellow Wimbledon winner Neale Fraser. Artist Isabella Allis flew from Queensland for the function and was delighted to be told that the subject thoroughly approved of her work. "He was an amazing person to paint – he has really determined eyes," she said.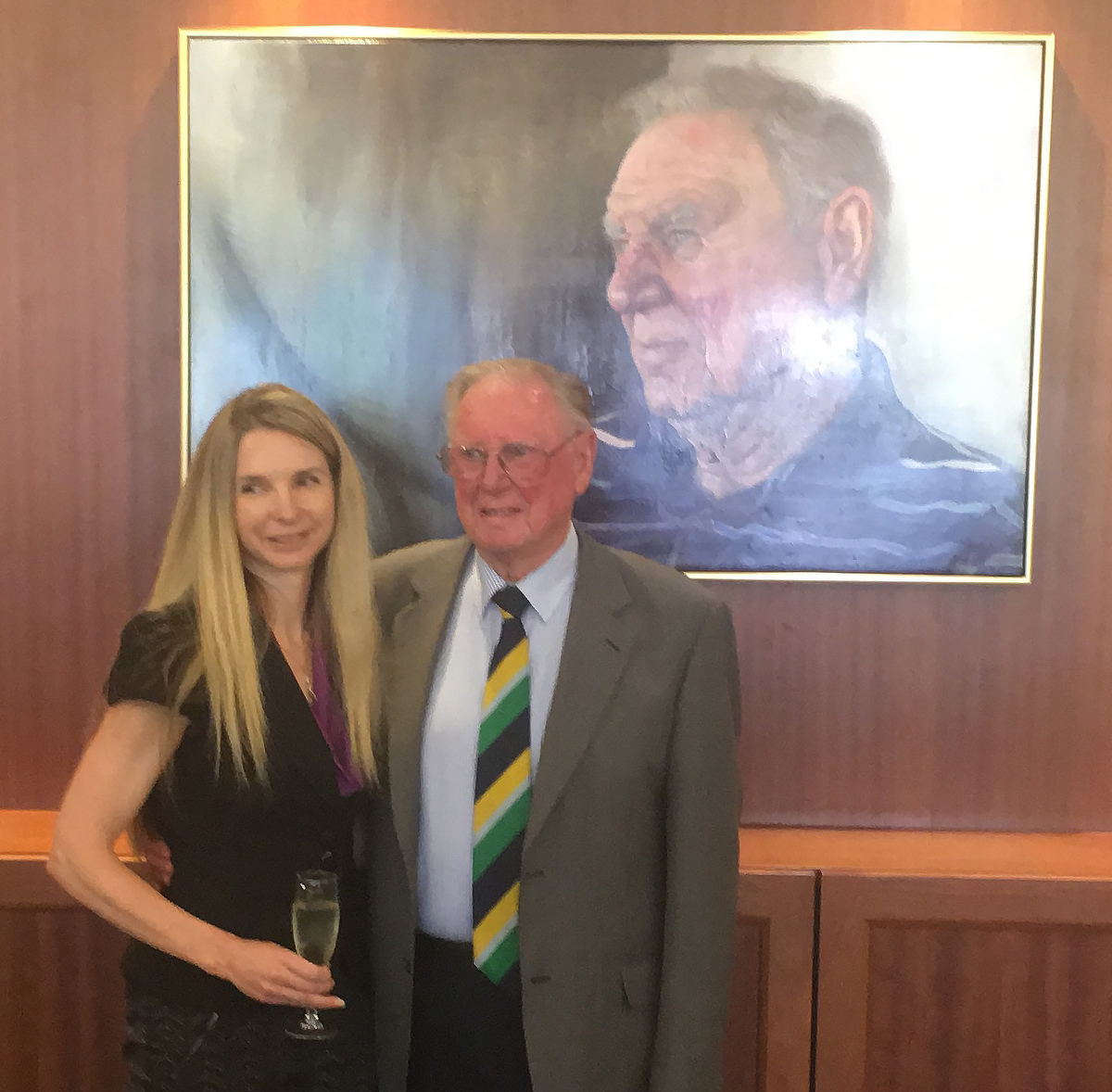 Told the painting would hang in the clubrooms "forever," Sedgman declared it a great honour "for almost a has-been … well, I guess I am a has-been." He and Kooyong are inextricably linked – he won the second of his two Australian championships there in 1950 and had other great moments in Davis Cup play in the same environment where he learned the game as a schoolboy under famous coach Harry Hopman – but he reminded everyone this week that the club stripped him of his life membership when he controversially turned professional, as did Wimbledon. He has never forgotten that – but he has forgiven.

CYCLING FANS have been waiting for about five years now for exciting young sprinter Caleb Ewan to get a crack at the Tour de France, but they haven't been as impatient for it to happen as the boy himself. He has been beyond excited to learn that Australia's only World Tour team, Orica Scott – now to be known as Mitchelton-Scott – will give him the opportunity next year.
Having already won stages of the other two Grand Tours, the Italian Giro and the Spanish Vuelta, as well as dozens of other races since turning professional, he has well and truly earned it. For at least three years now, he has been talked up as the new Robbie McEwen, Australia's greatest-ever sprinter, who won a dozen stages of the TdF, and another 12 at the Giro, in one of the all-time great careers. It would be absurdly optimistic to expect Ewan to rack up those numbers but he has the ability, attitude and ambition to make his presence felt emphatically. Team owner Gerry Ryan will be hoping so now that his Mitchelton winery near Nagambie has become a naming sponsor following the departure of long-time backer, the Orica explosives company. Ryan has also extended his sponsorship of the Herald Sun Tour, through his mobile home manufacturer Jayco for another three years, yet more evidence that the sport would struggle to survive without his passionate input.

SPORTSMAN OF THE WEEK
He has hardly scored a run to speak of on his fourth visit to Australia, but former England captain ALISTAIR COOK has been, as they say, an ornament to the game throughout a long career, and his 150th Test appearance in Perth deserves more applause than his form does.
WINNER OF THE WEEK
For the second time this year, Brisbane boxer JEFF HORN has proven himself a worthy world champion, this time with a 11th round tko of outclassed English gypsy Gary Corocoran, who made him earn it.
LOSER OF THE WEEK
At least until he can establish his innocence to the satisfaction of the authorities, British cyclist CHRIS FROOME'S reputation will take a huge hit after failing a drug test – even if it was only, as he claims for an overdose of asthma medicine.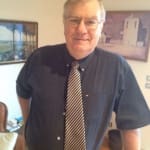 Author:
Ron Reed
RON REED has spent more than 50 years as a sportswriter or sports editor, mainly at The Herald and Herald Sun. He has covered just about every sport at local, national and international level, including multiple assignments at the Olympic and Commonwealth games, cricket tours, the Tour de France, America's Cup yachting, tennis and golf majors and world title fights.
Comments
comments
0 comments