---
Reading Time:
8
minutes
THE AUSSIES are piling the pressure on one of their key Ashes rivals but they're picking on a bloke who is no stranger to dealing with tough times, writes RON REED:
AUSTRALIAN TEST captain Steve Smith was laughing so hard as the details of the Jonny Bairstow headbutt incident unfolded immediately after the first Test this week, he seemed to be enjoying it more than actually winning the match. Certainly, the hosts went out of their way to claim an immensely important psychological victory over the England wicketkeeper, who got himself out with a very poor shot at a crucial stage of the second innings after he had been sledged about his now infamous greeting – cruet-to-cruet contact – for rookie Australian batsman Cameron Bancroft when they met for the first time in a Perth bar several weeks earlier.
Whether they have, in fact, got inside the flame-coloured head of the combative wicketkeeper-batsman – especially in the long term – remains to be seen. There is good reason to believe he might be a harder nut to crack than that, so to speak. Life has been a lot unkinder to him than this, the full extent of which has only recently gone fully onto the public record.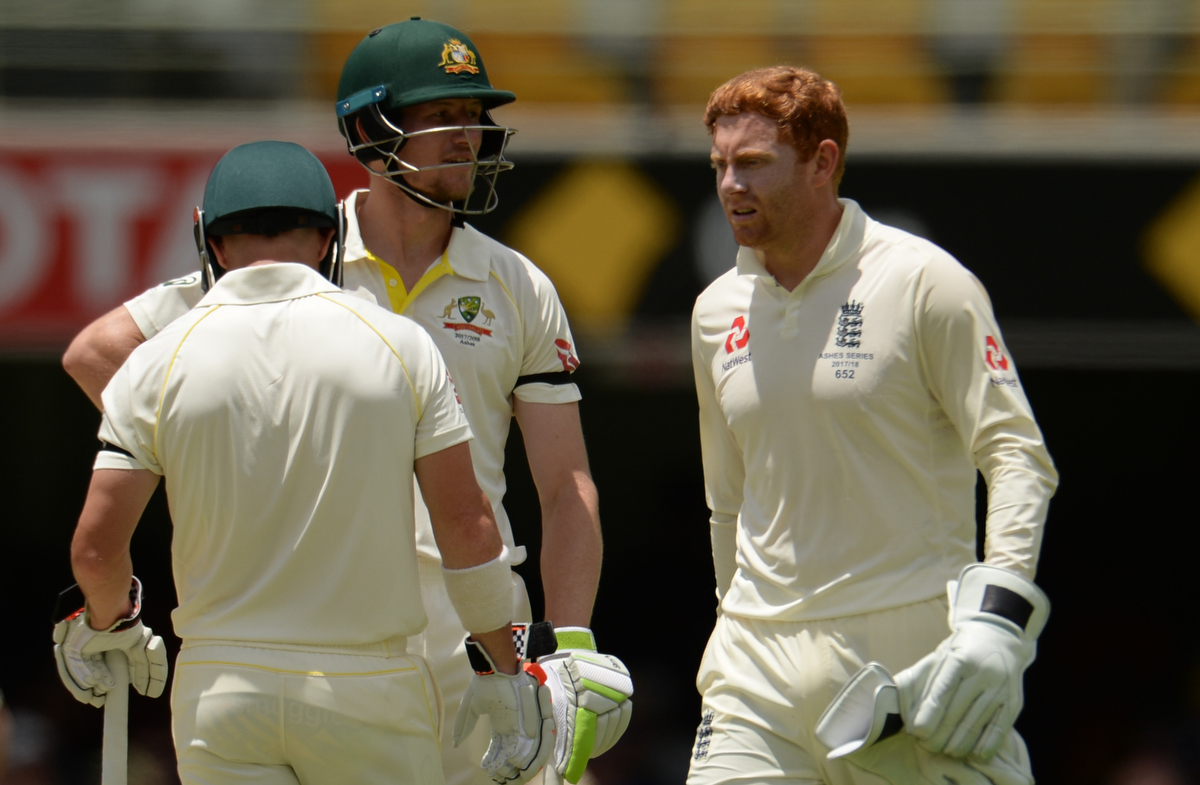 Bairstow has done that in an autobiography entitled A Clear Blue Sky, which has been widely acclaimed as the best sports book published in England this year. It is a compelling, emotional story full of both tragedy and resilience on his own part and that of his mother Janet and younger sister Becky. It revolves around how he arrived home from football training – he was a talented enough junior soccer player to be invited to trial for Leeds United – at the age of eight to find, together with Becky, that his Dad, David, had hanged himself for no reason that has ever been explained.
David Bairstow, who was 46, had also played cricket for England as a wicketkeeper-batsman, although not quite as successfully as his son is now doing. He was a gregarious, upbeat personality – this column can vouch for that, having enjoyed a convivial hour or two with him in a bar at a South African cricket ground quite some years ago – who was a legend in cricket-crazy Yorkshire. He left no clues about his state of mind when he made his terrible decision 20 years ago next month, although apparently he had come to terms with the end of his cricket career only reluctantly and had struggled with the transition to business.
It happened the day before Janet's birthday and he had even booked a restaurant to celebrate and organised a babysitter for Jonny and Becky. Janet, his second wife and a cricket administrator at the Yorkshire county club herself, then had to bring up two young children as well as coping with two separate battles with cancer. She has succeeded brilliantly on both fronts but not without plenty of stress. "I think there was anger. Certainly from me. I was ill and I needed David and he wasn't there. But then I thought, 'What is the point of getting angry?' It didn't do me any good when I was angry. You've got to go on. Everything's a progression, that's what I learned," she told the London Daily Mail ahead of the serialisation of the book.
Jonny helped his mother through her first battle and went on to achieve his dream of following in his father's footsteps. But then, only five years ago, she was stricken again, this time while he was on tour with England in India. The news hit him like a thunderbolt. "I didn't know anything about it," he said. "Mum kept it from me while Becky looked after her because I was over there and she didn't want it to affect my cricket. To find out after I had just warmed up for a game was hellishly tough and the journey back was horrendous. You hear the word cancer and you don't know how bad it is."
Given that background, nothing that Smith and his cohorts – or the Australian fans in Adelaide this weekend and beyond – can throw at him is likely to faze Bairstow too much, although there is little doubt he will be feeling sheepish about the fallout from the Bancroft incident, as benign as it seems to have been at the time. For one thing, it has drawn attention to persistent suggestions that the England team has a worrying drinking culture and has led to a midnight curfew being imposed, which is not going to sit well with some team-mates who are entitled to regard themselves as adults who can be trusted to act like the professionals they are. And it's not Bairstow's first misstep – he was also disciplined for being out too late on the night of the infamous Ben Stokes incident, although not in the same trouble spot.
For all that he is an extremely valuable member of the team – in 46 Tests across a five-year career he has scored 2,875 runs at 39.38 with three hundreds, while his first-class figures are even more impressive at 10,158 at 46.81 with 21 tons. He is regarded as a batsman who keeps wicket, rather than the other way around, which now has him at the centre of a fresh controversy, this one fortunately all about what happens on the field and not off it. Some former players-turned-pundits believe he should be batting higher than he does at No 7 and not have to shoulder the added burden of the glovework. Former batsman Mark Butcher said this week: "He is the best 5/6 in the country – and he shouldn't have the wicketkeeping workload as well." Ex-captain Nasser Hussain added: "It would be a nice vote of confidence in him (at a time when) Jonny's going to be feeling a bit down."

JOCKEY Hugh Bowman was upstaged throughout much of the spring racing, the culprit, of course, being the wonder horse Winx for whom he is the regular rider. Winx is the star of the show, Bowman merely the bloke who has had the privilege of steering her home for most of her 22 wins in succession.
But he has still had to make sure that neither of them makes a mistake, and if they do that it doesn't bite them. When the whole world is watching there is a lot of scrutiny as Luke Nolen discovered when he stopped riding the unbeatable Black Caviar a fraction too soon at Royal Ascot and was lucky to get away with his reputation intact – if, indeed, he did.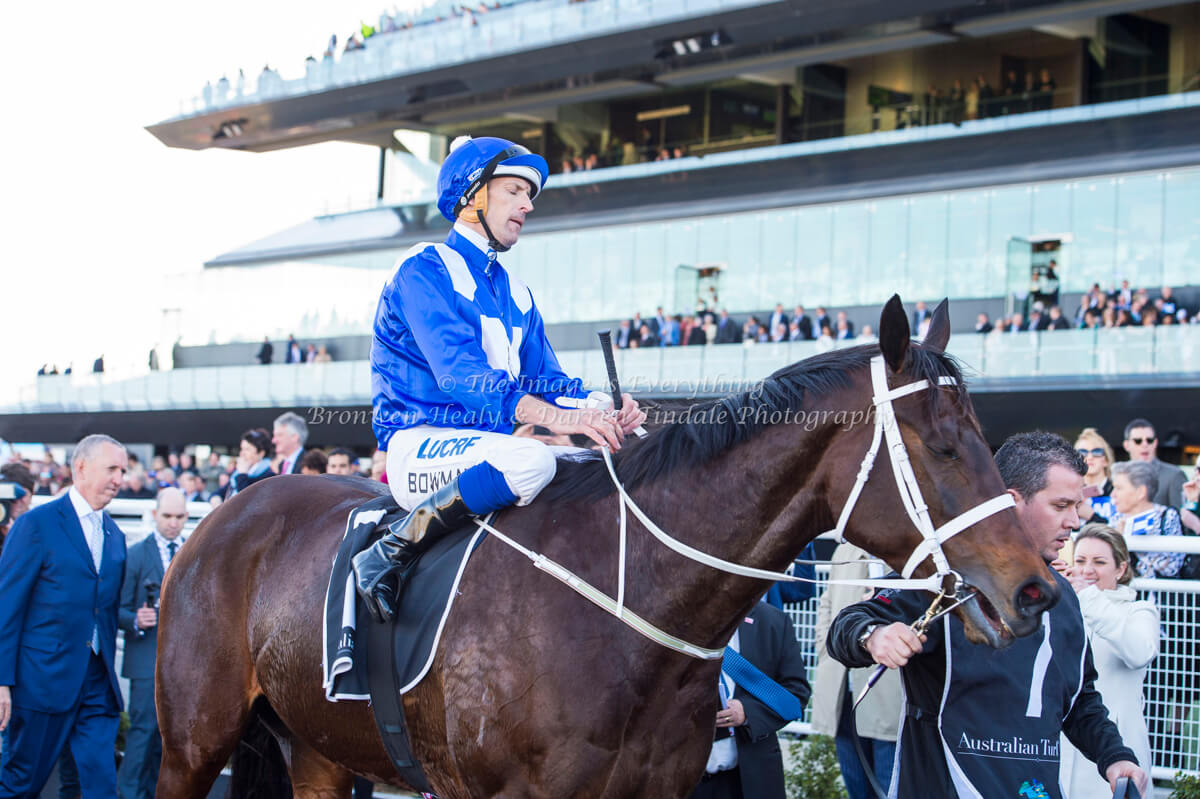 This week Bowman, again with the world watching, proved he was much more than just a steering device when he produced a brilliant ride to win the Japan Cup on local stayer Cheval Grand. Most casual racing fans wouldn't know there is a formal world's best jockey award, but there is. Sponsored by Longines, it has previously been won only by international superstars Frankie Dettori and Ryan Moore, but Bowman is now the incumbent titleholder. And rightly so. He has had a superb 2017, Winx or no Winx, winning 16 Group 1 races across three countries and 10 of the world's top 100 races (six of them on Winx) and the Sydney jockeys' premiership.
Never a big-noter, the articulate Bowman played down his number one ranking following his Japan Cup ride.
"I don't really feel that [I'm the best jockey in the world]. If you take the top five or 10 per cent of jockeys from around the world, I personally don't think one is much better than the other," he said.
"It's more circumstantial in obviously the horses you are riding, the conditions you are riding in.
"I take great pride in the fact I've been able to achieve success in different parts of the world, but I don't see that it makes me a better jockey than the people I'm riding against.
"Realistically, I don't see myself as better than the people I'm riding against, I just have better opportunities and I'm very thankful for it."
Bowman is currently on a short-term contract to ride in Japan until Christmas.

IS THERE a less impressive figurehead of any national sporting organisation than soccer's Steven Lowy? The game has been assailed by political unrest since he took over the leadership from his tycoon father Frank Lowy, with the only saving grace being that the Socceroos finally squeaked through to the World Cup – imagine the unrest if they had not! This week's developments, with a majority of the constituents of Football Federation Australia, refusing to accept Lowy's way of doing things, which will almost certainly lead to an interim takeover by the international governing body FIFA, was nothing short of a humiliation. The organisation should be seeking an alternative leader – urgently.

VOTING for the Laureus Sports Awards – the so-called sporting Oscars – commenced this week, but don't expect too many Australians to figure prominently. How this works is that a large number of prominent sports journalists worldwide nominate six candidates in each category, which are then collated into a short list from which the Laureus Academy of former champions – about 70 of them – select the winners. Since the awards were instituted in 2000 this column has been among the preliminary judges, but mostly they are from Europe and America which means fine Australian performances often get lost – certainly, there has never been a footy or rugby league player considered for any category. It would probably be a waste of time nominating Dustin Martin. Laureus compiles its own shortlists as a guide to the journalists and the only Australian mentioned this year is hurdler Sally Pearson in the comeback of the year category, in which I have rated her second only to tennis champion Roger Federer.
I have also included Socceroos captain Mile Jedinak in that half-dozen. In the breakthrough of the year award, the "guide" ignores boxer Jeff Horn, who won his first world title by defeating one of the greatest champions ever, Manny Pacquiao. He would be a very worthy winner but given the uproar over the judging from the American press, I doubt I'll have much company nominating him at the top of the list. For sportsman of the year I have gone for British cyclist Chris Froome who won both the Tour de France – for the third time and fourth in five years – and the Spanish Vuelta. For sportswoman of the year it's hard to go past American swimmer Katie Ledecky, 19, who won five gold medals and a silver at the world championships. The awards will be announced early next year.

SPORTSMAN OF THE WEEK
Test cricket captain Steve Smith's epic match-winning innings in Brisbane puts him in the frame for this, although the England team wouldn't agree with the terminology – they have let it be known they are furious at his undisguised mirth as the details of the Jonny Bairstow head butt incident unfolded in front of the media.
WINNER OF THE WEEK
Soccer star Sam Kerr adds yet another accolade to her crowded trophy cabinet by being voted Asian female player of the year, while another distaff high achiever, Ash Barty, took out Australian tennis's highest award, the Newcombe medal, which is contested by players of both genders.
LOSER OF THE WEEK
Football Federation Australia boss Steven Lowy has lost control of the organisation, the leadership of which he inherited from his mega-wealthy father, and is now likely to be sidelined by the international controlling body FIFA.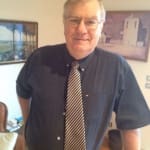 Author:
Ron Reed
RON REED has spent more than 50 years as a sportswriter or sports editor, mainly at The Herald and Herald Sun. He has covered just about every sport at local, national and international level, including multiple assignments at the Olympic and Commonwealth games, cricket tours, the Tour de France, America's Cup yachting, tennis and golf majors and world title fights.
Comments
comments
0 comments