---
Reading Time:
4
minutes
A MAN CALLED Smith keeps on making a name for himself, writes RON REED:
CRICKET'S STATS men – always among the busiest people at any Test match – were having a field day as they focused on Steve Smith on day three at the Gabba. Largely, they were searching for ways to compare him with the incomparable Don Bradman. It might have been easier if they had settled for merely pointing out that he is probably the best Steve Smith to have played for Australia – or the best Smith, for that matter.
Amazingly, given that it is – or used to be, before multiculturalism changed the many of the dynamics of Australian life – the most common name in the phone book (hands up if you remember phone books!). In 135 years of Test cricket in which 451 players have worn the baggy green cap, there has been only one other Smith. And he was Steven, too.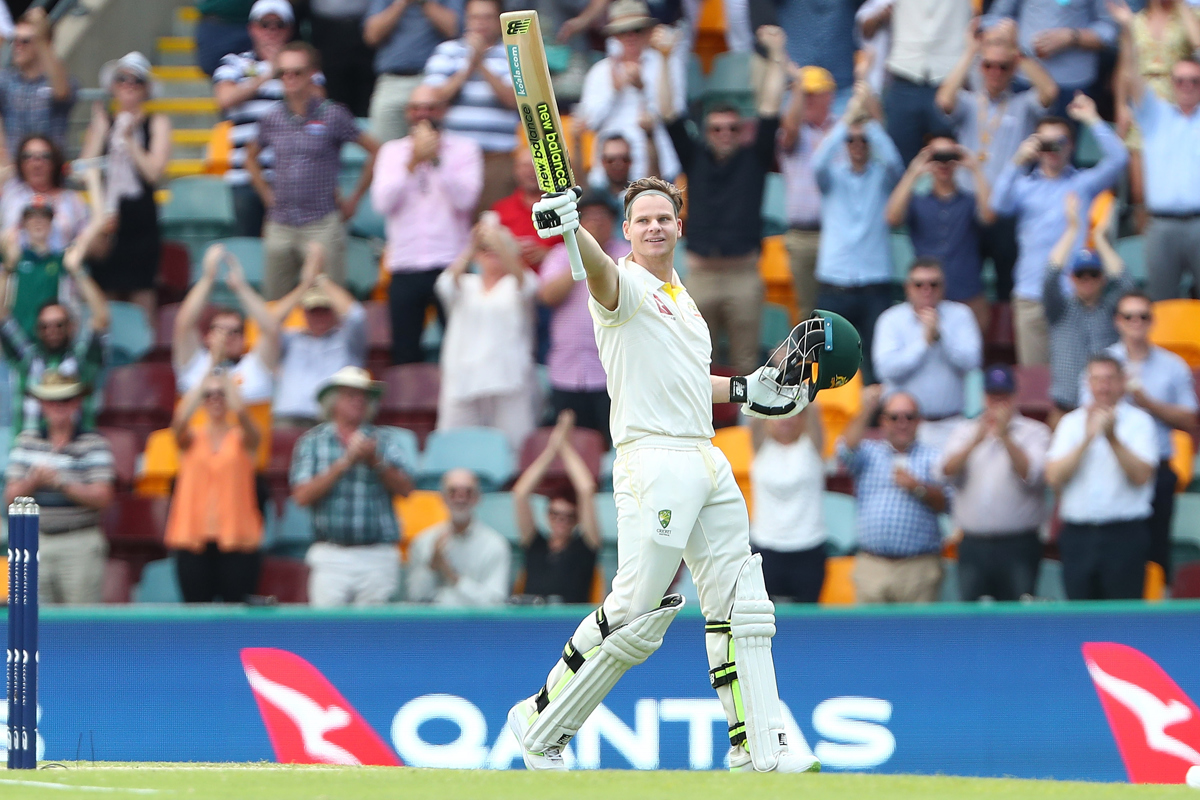 Sadly for him, his career is little more than asterisk compared to his mega-successful successor. In fact, it was almost cursed. The other Steve Smith, who was also from Sydney, was actually a pretty handy opening bat at first class level, good enough to be selected for three overseas tours and 28 one-day internationals. One trip was to the West Indies in 1984 – four years before his namesake was born — where he played in three Tests but managed only 41 runs with a top score of 12. After the first one he became ill and had to be replaced, which meant a debut for a young Dean Jones. In his third match, Smith was injured and unable to bat in the second innings, possibly a relief given his lack of success against the fearsome pace battery that terrorised all comers to the Caribbean in those faraway days. For the next two years he found himself a member of Kim Hughes's rebel tour of South Africa – at which your correspondent was an on-the-spot observer – and again did enough to suggest he might have been unlucky to get his only opportunities in such challenging circumstances. But he was never heard of again.
Not surprisingly, Smiths have been rather more common in England's ranks but, in most cases, not noticeably more successful than our first one. Their 680 Test players have included more than enough Smiths for a team, 13 in all, but only batsman Mike Smith whose 50 matches included a stint as captain, including a tour of Australia in the 1960s, and South African-born batsman Robin Smith, who was a good player in 62 matches late last century, would likely get a game these days.
The other 11 played only 43 Tests between them, three of them just one each – including the first of them, Hollywood actor Sir Charles Aubrey Smith, who took seven wickets against South Africa in 1889 in a match that had no official status at the time – the players were by no means the best England could have fielded – and was only much later recognised as a Test.
Steven Smith, Australian Test player number 410, now has a few other impressive numbers against his name having racked up his 21st century in just 57 matches, setting his stamp on the Ashes contest right from the get-go. It lifts him to equal ninth for most Test hundreds for Australia, level with David Boon and Neil Harvey on a list headed by Ricky Ponting's 41. Bradman made 29 but played only 52 matches. Mention of the game's most immortal player produced the stat of the day from numbers man Ric Finlay, who informed us on his copious Twitter feed that "if Smith reaches his next 100 before April, 2026, it will have taken less time than it did for Bradman to go from 21 to 22" – a reference, of course, to The Don losing several years of his career to the war. Bradman took 56 innings to get to 21 tons, Smith 105, with only India's Sunil Gavaskar, 98, also ahead of him. Sachin Tendulkar took five more knocks than Smith, who got his first in 2013. Since then, he has been easily the most prolific century-maker, ahead of team-mate David Warner's 17, Indian captain Virat Kholi 15, New Zealander Kane Williamson and Pakistan's Younis Khan, both 14 and England captain Joe Root 13. Since becoming captain, he is averaging better than 70, again second only to Bradman. Overall, he is now 16th on Australia's all-time list with 5,511 runs at 61.23, just 59 shy of the next on the list, Adam Gilchrist. Bradman, as any sports fan knows, averaged 99.94 and Smith is now next best, well ahead of Greg Chappell's 53.86 and four others who finished at better than 50.
Of course, it is not just numbers that continue to earn him rave reviews. It's the way he goes about it. At the Gabba, he was in total control against one of the world's best and most experienced attacks, twice pulling his team through crisis periods, once in company with the enigmatic Shaun Marsh and then with ebullient young pace bowler Pat Cummins, eventually eking out a first innings lead. Smith scored only 17 in the first session, which was a victory of sorts for Root's thoughtful field placings and his bowlers' ability to work according to them. It took him 415 minutes at a strike rate of only 38.7 to reach three figures and when he did he punched the coat of arms on his shirt, needlessly reminding everyone how much winning this series will mean to him. In a classy touch, Cummins resisted the urge to walk down the pitch and hug him, leaving his captain to savour the moment in his own space and time.
Even Smith's technique is a source of fascination, especially his movements to the off-side as he prepares to receive the ball. Another prolific Tweeter, former fast bowler Rodney Hogg, observed before play: "We don't understand the way Steve Smith bats and we never will. In the history of cricket, name a batsman who was similar. You can't?" While Hogg had been described in the Herald Sun hours earlier as "having a degree in the unusual," he does also have plenty of respect as a pundit, having once been sacked from his job as a newspaper columnist for outrageously predicting that a teenage club bowler would go on to take 500 Test wickets. He wasn't quite right – Shane Warne got more than 700.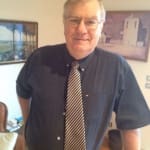 Author:
Ron Reed
RON REED has spent more than 50 years as a sportswriter or sports editor, mainly at The Herald and Herald Sun. He has covered just about every sport at local, national and international level, including multiple assignments at the Olympic and Commonwealth games, cricket tours, the Tour de France, America's Cup yachting, tennis and golf majors and world title fights.
Comments
comments
0 comments