---
Reading Time:
7
minutes
THE WEEK THAT WAS: There are millions of highly-opinionated cricket selectors in Australia but it's a fair chance that only four of them would have come up with the exact same XI that will take the field in the first Test, says Chief Writer RON REED:
SOMETIMES you are entitled to wonder whether the Test cricket selectors go out of their way to surprise people just for the fun of it. They can certainly be difficult to "read" in advance. That was certainly the case when they announced the team for the first Ashes Test. Opting for Shaun Marsh to bat at six and Tim Paine as the wicketkeeper, two moves that almost nobody saw coming – although the astute West Australian coach Justin Langer was lobbying hard for his man Marsh. As talented as Marsh obviously is, most fans agree that at 34 he's had more than enough chances to shore up his position, with one commentator, Brett Geeves, declaring that his selection "is confusing and contradictory (and) seems like something that is just not legal in the ways of the modern world." Hmmm, Geeves, who played three short-form games for Australia, is not exactly as well qualified as the selectors, Trevor Hohns, Greg Chappell, Mark Waugh and coach Darren Lehmann, but if you haven't yet caught his work on the Fox Sports website then do so – he is a very entertaining writer and doesn't mind giving the big names a whack.
Australia is a warm favourite with the bookies to win in Brisbane, which has been an impregnable fortress for two decades, and to go on and reclaim the little urn.
That's largely because the Poms are a bit of an unknown quantity, especially with their middle order batting, while their best-ever swing bowler Jimmy Anderson doesn't have the best record in this country and he's not getting any younger. But the Baggy Greens have their fair share of question marks as well. The attack is in excellent hands – Mitchell Starc, Josh Hazlewood, Pat Cummins and Nathan Lyon – but the batting boasts only two proven world-class stars in Steve Smith and David Warner, with Usman Khawaja not all that far behind when he's in form. That leaves an untried opener in Cameron Bancroft, a choice the selectors couldn't possibly not have made given the form he is in, plus Peter Handscomb, still not totally on top of Test cricket, Marsh, who is unreliable, and Paine, who hasn't played at this level since 2010 and has averaged only 24 in Shield cricket since then and 16 for the past three years. Those numbers would suggest that far from being the best batsmen of the available keepers, he might be the worst. In batting, the two teams appear to be pretty evenly matched and the home-ground advantage – both in Brisbane and Adelaide, under lights with the pink ball – could be crucial. With both looking far stronger with the ball than the bat, four-day or even three-day Tests could be the norm for the duration of the contest.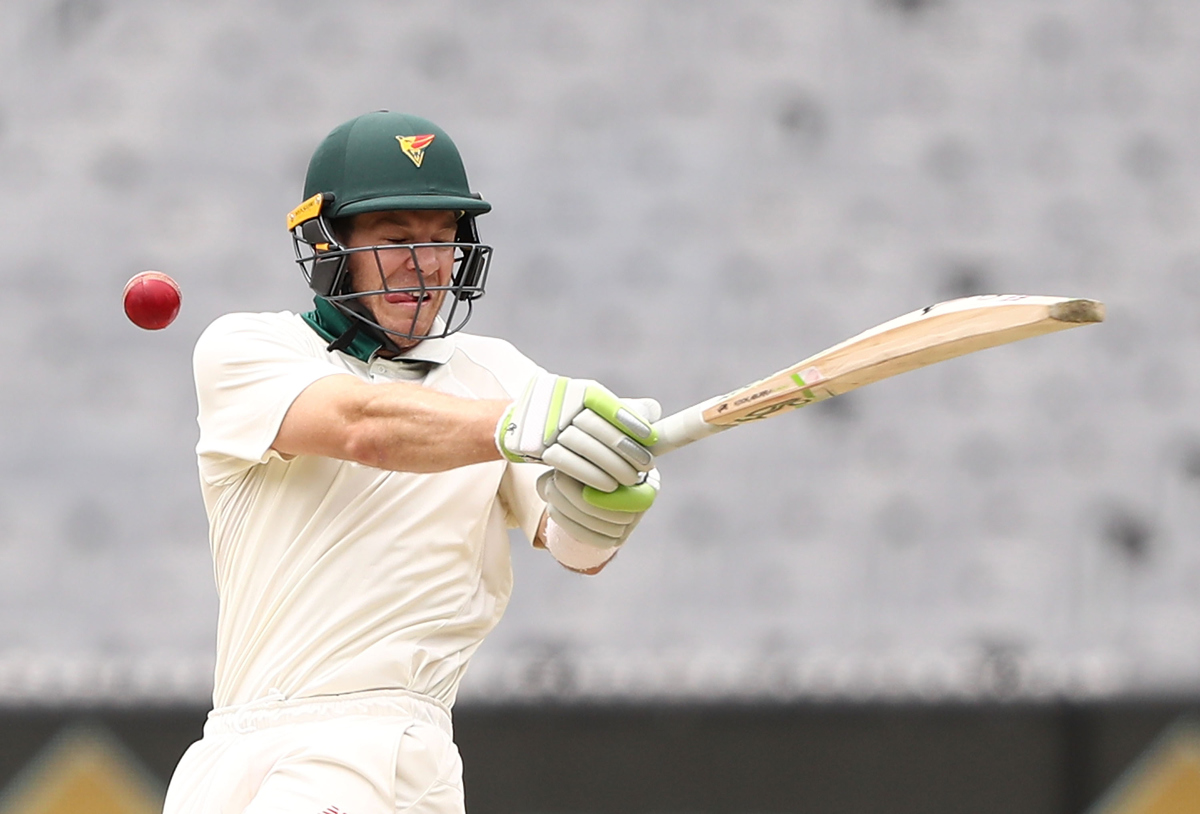 As with every Ashes series, the anticipation has been mounting inexorably. The Socceroos qualifying drama took much of the focus away over the past week but now that is over, the three rounds of Shield cricket full of selection issues have been completed, and the tourists have made their way through three states without generating any great excitement, the big moment has all but arrived. It pays never to miss the first ball at the Gabba. One year, Michael Slater hit it for four – a cracking square cut off Phil de Freitas – and Australia never looked back, dominating the match and the series. Another year, England pace bowler Steve Harminson bowled it straight to second slip and again the Australians never looked back. The series is, of course, the high point of the summer and it hasn't arrived a moment too soon. We may be only a week away from applauding the selectors as geniuses – or we may be doing the exact opposite. If the latter is the case, it is not going to be pretty.

WHO is Australia's best international cyclist? That question was answered emphatically when Michael Matthews cleaned up the triple crown at the Cycling Australia annual awards on Friday. Matthews, 27, who is from Canberra but rides for the German team Sunweb, won the Oppy award for cyclist of the year as well as the people's choice popularity award and male road racer of the year. He starred at the Tour de France in July, winning two stages and the coveted green jersey for best sprinter and later finished third at the world championships. "Bling," as he is known, lives in Monaco but got up at four am to accept the awards via a video link, saying replays of his Le Tour heroics "still brings tears to my eyes… I am still shaking" He said it was amazing to see how much Australian cycling had grown in the years in which he has been involved.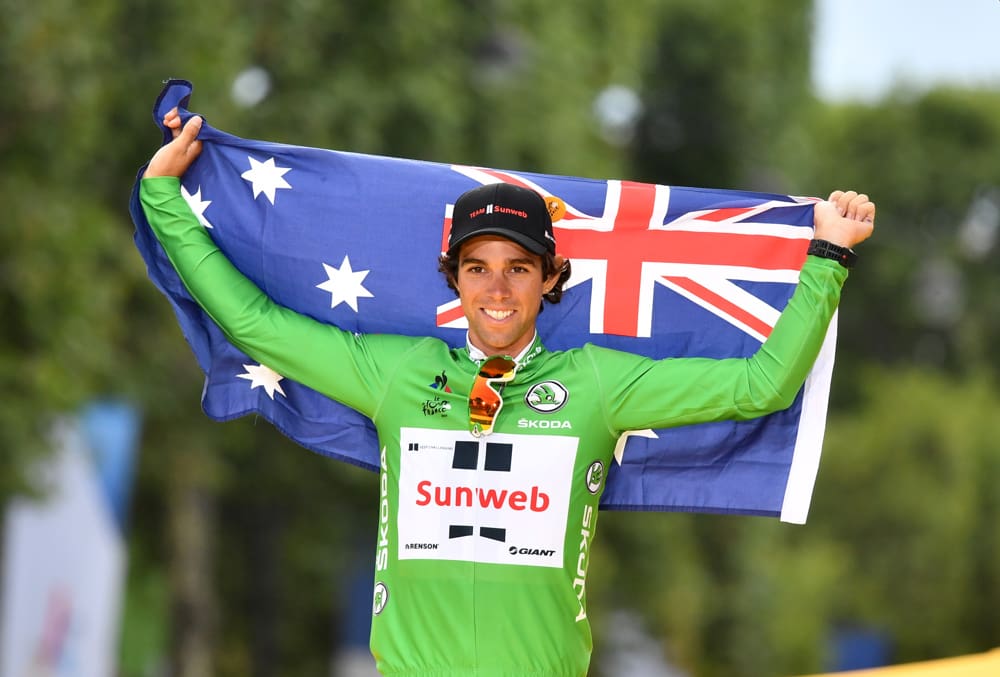 Matthews won the Oppy from female road cyclist of the year Katrin Garfoot and male track rider of the year Cameron Meyer, with Stephanie Morton the female track winner.
Four riders were added to the three-year-old Cycling Hall of Fame, bringing the total to 18. They were the late Jack Hoobin, the first road racer to win a world championship, Olympic track gold medallist and outstanding road racer Brad McGee and Olympians Katie Mactier and Julie Speight. Only last month McGee was also inducted into the Sport Australia Hall of Fame. Former cycling journalist, long time promoter and occasional Sportshounds.com.au contributor John Craven was made a Life Member of Cycling Australia for outstanding service to the sport.

HASN'T been a great start to the cricket season for the Victorian Bushrangers, winners of the last three Sheffield Shields. After three matches against Queensland, South Australia and Tasmania, the last two at home, they have yet to record a win and only rain prevented the Apple Islanders inflicting a second defeat. On top of that, batsman Glenn Maxwell has been dropped from the Test team after failing to make any really significant runs in six attempts, although more and more observers are now questioning the wisdom of new captain Peter Handscomb's decision to bat him at the more pressurised No 3 when he is trying to prove himself as a Test No 6, a very different job description. We dropped into the MCG for the second day of this game but left in boredom after a few hours of watching the Tasmanians struggle to score at two an over and the Victorians fail to take a wicket after losing six of their own for 10 runs earlier in the day. Tour groups easily outnumbered spectators and the atmosphere was zero, and as much as the players enjoy performing at Australia's greatest stadium, by far, the switch to the impressively redeveloped Junction Oval will be welcome. It happens in March when Victoria will play NSW there.

DID I JUST hear/read somebody declaring that young basketballer Ben Simmons is on his way – quickly – to becoming the greatest international athlete in the history of Australian sport? Hmmm. If that's the case, not sure who he has to beat for the title. It depends on what you mean by the term "athlete." It's doubtful anybody would dispute that Don Bradman is the nation's finest sportsman – statistically almost twice as good as any other cricketer, world-wide – but not sure he would qualify as a magnificent athlete. There are plenty of names that do spring to mind in that context, perhaps none more than cyclist Cadel Evans, whose physical endurance was well beyond normal standards of athleticism, as is the case with most good road racers.
So, with Simmons, cool it … after just 13 games in the NBA, it is a tad premature to be making calls as big as former Australian star Luc Longley did this week when he said the Philadelphia 76ers' boom recruit was on the way to becoming the next LeBron James or Magic Johnson. Simmons, the Melbourne-born son of an American father, has certainly taken the world's most elite basketball competition by storm with some seriously impressive stats, including 18 points, 10 assists and five assists on debut and a triple double in only his fourth game. He is showing no signs of slowing down, or being slowed down. And what it does seem safe to predict is that he will outdo Longley himself and Andrew Bogut, the two most successful Australians to have played in the NBA. Certainly, he should be the key to finally claiming the long lusted-for Olympic medal in Tokyo in 2020, by which time he will have done plenty of work on the jump shot and other minor weaknesses that are now apparent.
Simmons is certainly not lacking confidence. "There is a lot more. There is way more," he said the other day. "I mean I've got to keep working hard and stay in the gym, but I think in a few years it's going to be fun." Fun for him – and fun for Australian hoops fans.
SPORTSMAN OF THE WEEK
It probably needs to be either a soccer player or a cricketer – and withElyse Perry 's magnificent Test double century against England, we get both. Her international football career is over but her batting and bowling would appear to be only just peaking.
WINNER OF THE WEEK
That's the Socceroos, the whole team who qualified for the World Cup so convincingly, but the one man who can be singled out for an extraordinary contribution is three-goal hero Mile Jedinak, the captain, and now a new cult figure in Australia sport.
LOSER OF THE WEEK
Incumbent Test wicketkeeper Matt Wade wasn't the only player dropped for the Ashes opener but unlike the others – Matt Renshaw, Glenn Maxwell and Hilton Cartwright — he is unlikely to be given a chance to find his way back for a third time; he admits that himself.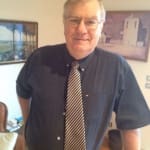 Author:
Ron Reed
RON REED has spent more than 50 years as a sportswriter or sports editor, mainly at The Herald and Herald Sun. He has covered just about every sport at local, national and international level, including multiple assignments at the Olympic and Commonwealth games, cricket tours, the Tour de France, America's Cup yachting, tennis and golf majors and world title fights.
Comments
comments
0 comments