---
Reading Time:
5
minutes
THE VENUE for the first Ashes Test, the Brisbane Cricket Ground, or The Gabba as it is more commonly known, has been an unshakeable citadel for Australian cricket since 1988, says KEN PIESSE:
EVEN A DRAW IN THE First Test at The Gabba will be a massive bonus for Joe Root's Englishmen, especially with their run of injury and bad boy Ben Stokes's absence.
The Brisbane ground has not been kind to the tourists. Since 1990, the Aussies have won 21 and drawn six of their past 27 Gabba Tests.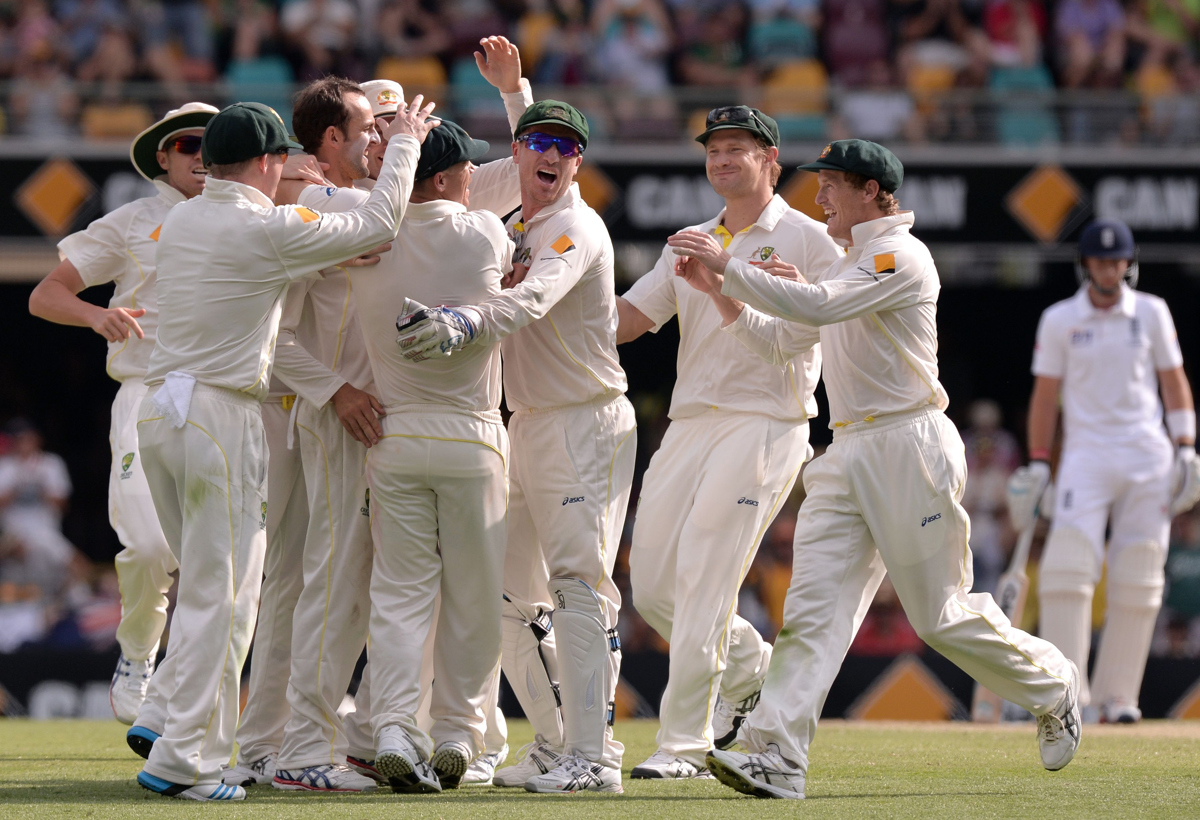 The luck of the toss is invariably pivotal in the game's fortunes.
If the skies are grey and the tropical humidity high, even the most eagle-eyed, in-form batsmen can struggle to lay bat on ball. Faster bowlers queue to get their hands on the ball. Strong eye contact with their captain is a must. Spinners can also gain appreciable lift and sidespin from even their opening overs.
The prospect of seam and swing like at home has tempted several visiting English captains to elect to bowl first when the sensible thing was to bat.
In 2002, Nasser Hussain sent Australia in and watched on in utter dismay as Australia reached 2-364 by stumps. It was an infamous misjudgment matched only by Len Hutton in 1954-55. Calling correctly, it took him a full five minutes to decide to send Australia in. He and Australia's Ian Johnson were almost off the ground when he said: "You can bat." Johnson almost did a jig of delight on the spot. Australia made 600 and won by an innings.
Under bright blue skies, the early seam and bounce menace is often gone by early afternoon. The Australian Kookaburra ball is less lively that its Duke equivalent. And there is no truer pitch on day two and into day three in all Australasia. If the side batting first makes it to 375 or 400, rarely do they lose.
Sellout crowds of around 40,000 will attend each day into the weekend, the new encircling grandstands modernising what was once a country-style ground smack bang in the middle of the suburb of Woolloongabba.
Long gone is the Gabba's greyhound track, the old Hill and scoreboard and even the Clem Jones and Sir Leslie Wilson Stands, cutting the cross breezes but still allowing the faster bowlers early movement so unique to cricket in the tropics.
The Gabba's transformation from its once-ugly pear shape to one of the finest "boutique" stadiums in the country has been triggered by AFL money, more than $150 million worth of improvements having occurred since the relocation of the Brisbane Bears cum Lions.
This Gabba Test wicket is the last to be prepared by long-time curator Kevin Mitchell junior, who inherited the role from his father, Kevin, in 1990.
He'd first worked alongside his dad as an assistant from 1984 when the West Indies ruled the world.
"They had four big quicks plus Clive Lloyd, Viv Richards and the like," Mitchell recalls. "They were a fantastic team and there was such a buzz surrounding them. Working alongside them at the Gabba was such a privilege.
"All Queenslanders are proud of the Gabba. It's a famous, iconic, historic stadium and you feel that responsibility to create something that Queenslanders are proud of. I've just loved my job — it has been such a big part of my life."
As the "Bradman" of Australia's curators, Mitchell has consistently produced the best batting wickets in the country.
Few, too have been more expert in gauging the arrival of an impending storm as accurately. Mitchell has been known to drive his tractor and covers on to the ground at the end of an over, ready to protect his precious wicket square, even before the umpires consult.
The hailstorms at the Gabba can be truly spectacular, yet so quick-draining is the surface that further play is often possible within the hour.
As always, with Australia stacking its squad with faster bowlers, there is talk of four pacemen playing on Thursday but it's a far-fetched argument. Finger spinner Nathan Lyon captured 22 wickets in his last two wintertime Tests in Bangladesh and is simply bowling too well to discard.
While the Gabba is always a "result" wicket, England has forced draws in two of its last five Ashes Tests at the ground. An upset win seems out of the question unless Stuart Broad and Jimmy Anderson, England's "Dad's Army" opening pair, can strike early and often on the first morning.
Many visitors this week will enjoy the half-hour walk from the city centre down the Brisbane River to Kangaroo Point and on to Vulture or Stanley Streets.
During their extended visits, many from overseas, including the Barmy Army lads, will also sample the delights of the Sunshine and Gold Coasts.
Rain, hail or shine, what can be assured is the consumption of much XXXX beer — or "Barbed Wires", as the locals call their favourite foamy tipple.
BANK ON BANCROFT
Greg Chappell's adage has always been to pick 'em when they're hot, making the selection of Cameron Bancroft for his Test debut on Thursday well-deserved and essential.
Australia cannot hope to reclaim the Ashes with out-of-form players and Bancroft as opener will go into the biggest match of his life full of confidence, having been the best and most consistent of those on the fringes of Test selection.
The man he replaced, Matthew Renshaw, had six auditions and failed to make 20 even once. He didn't deserve to be there.
Tim Paine? A quality player and person. And a very fine wicketkeeping batsman who has played leapfrog with teammate Matthew Wade after not even keeping wickets in the recent Shield game in Melbourne.
I also like the call up of Chadd Sayers with a view to him making his debut in home town Adelaide in the soon-to-start pink Ball Test.
His figures are again strong this summer: 14 economical wickets in three games after a stellar season in 2016-17.
Like Paine, his selection is from left field, but few from the fringes deserve their promotion more.
TALL STORIES and TRUE from the BRISBANE PRESS BOX
It was almost midday Queensland time when my phone rang in the Gabba press box. It was my mate Daryl Timms, then with the Melbourne Truth. His star cricket writer, the legendary Keith Miller, had failed to file. Could I see him anywhere in the box?
"No mate," I said. "He hasn't been here all match."
"Geez, my deadline is now."
"Do you want me to file for him?"
"Great… I'll just put on the headset… right. Go."
For the next 10 minutes I dictated "Keith's" copy, keeping it as flamboyant as possible with lots of "color" and plenty of outrageous opinion.
Timmsy made his deadline and the following day, Keith rang and thanked me very much for my assistance. "It was a cracker of a column," he said.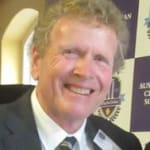 KEN PIESSE has covered cricket and football for more than 30 years in Melbourne. He has written, edited and published more than 70 sports books. His latest book, Favourite Cricket Yarns, is available from www.cricketbooks.com.au
Comments
comments
0 comments