---
Reading Time:
6
minutes
THE SIGNS are good after a strong 2017 season and three big signings in Trade Week. But Bomber stalwart CHRIS De KRETSER warns of serious challenges ahead for Essendon next year:
ESSENDON FANS have been celebrating as if they had just won a record 17th premiership. The champagne corks have been popping in October even though it was the team with the yellow, not red, sash that triumphed on the last Saturday in September.
Despite a shattering shellacking at the hands of Sydney in the first round of the finals, the red and black army have been all smiles. The media has bestowed the dubious honour of "October Champs" on the Bombers, just for finally doing what all the successful clubs this century have done and traded for players.
Their long-serving helmsman at the recruiting wheel, Adrian Dodoro, at last came out with some willingness to deal. "The Dodderer" shed his tag as the AFL's hardest man to trade with and actually showed a little flare in luring a trifecta of ready-made players.
On the face of it, Devon Smith, Adam Saad and Jake Stringer should all slot in well to improve the Bombers. But the euphoria and media hype about the trades has been way over the top.
Dodoro has gone from being labelled a pariah at trade time to a genius. Stringer and Smith are said to be the solution to Essendon's midfield woes and Saad is expected to bolster the shaky defence. The fans are talking premierships and the players haven't even come back from their end-of-season holiday.
Hopefully, the wise head of coach John Worsfold will be keeping a lid on it and not letting the players get carried away with the hype around the trading when they return to get down to business at the end of their break.
He has the perfect ammunition on how much the Bombers need to improve before they can be even considered a premiership contender. The elimination final loss to Sydney is a stark reminder of their true standing. After taking it up to the Swans early, they couldn't stand the heat and folded meekly with their worst quarter of football for the season.
Worsfold also knows that the traded trio come with question marks and won't make a difference if they can't reproduce their best.
Stringer comes with a major query over his football as well as his behaviour off the field. He might be commentator Brian Taylor's "full package", but he was discarded by the Bulldogs as an empty box. If he can recapture his 2015 All-Australian form when he booted 56 goals, he could enable Cale Hooker to go back to defence as well as provide a surprise packet occasionally in the midfield. He returned home early from holidays to hit the track and get fit which is hopefully a good sign.
Smith had an injury-interrupted season which culminated in him being left out of the Giants preliminary final team. He came to that club as a gun inside midfielder but played more as a forward and outside mid for GWS. Essendon will be hoping his knee problems are over and he can become the strong tackling midfielder he was in his TAC Cup days.
Saad has been one of the best running defenders in the AFL since he was recruited by Gold Coast in the 2014 rookie draft. In 48 games for the Suns, the speedster has been able to keep a leash on a small forward and still be an attacking defender. He has led the league for running bounces and should make a fine combination with Irishman Conor McKenna running off half-back.
But it is from the young brigade that Worsfold will be looking for the major improvement and there is a host of untapped talent chafing at the bit waiting in the wings. Some members of this talent pool were unfortunate not to be given a chance to show their prowess last season with the club's decision to give every opportunity to the players returning from the year-long drugs ban. Four of those players — Jobe Watson, Brent Stanton, Ben Howlett and Heath Hocking — have retired or been delisted. Three of the remaining six, Travis Colyer, Tom Bellchambers and David Myers, will have to lift their game considerably to continue to hold their places.
While Andrew McGrath was the AFL's Rising Star and Josh Begley showed his goalkicking nous late in the season, the other members of the draft class of 2016 were unlucky to play the season in the VFL.  Kobe Mutch and Dylan Clarke are just what the Bombers need – two in-and-under midfielders. Jordan Ridley is the type of intercept defender clubs so desperately seek these days and showed his skill after missing the first half of the season with a bad injury. Big man Sam Draper has just signed on for two years. From a soccer background, he has come along strongly as a ruckman-forward and was a dominant figure in the VFL team's finals appearance.
With a second full season under his belt, rover Darcy Parish is set for a breakout year. It was some consolation that Parish and McGrath were two of the very few Dons who could hold their heads high in the finals humiliation by the Swans. It is also time for Parish's fellow high first round draft pick Aaron Francis to step up. Plagued by injury and a lack of fitness for two seasons, Francis has the ability to be a star. Playing him in defence could be the making of him.
Two other first-round draft selections, Jayden Laverde and Kyle Langford, seem set to cement their places in the team next year. Laverde had an interrupted season with injury and struggled for touch when he finally broke into the senior team. Langford played early, then spent most of the season in the reserves as a big-bodied midfielder. He did well in VFL ranks and should benefit from another pre-season.
It's a rich vein of talent to complement a hungry group of established players. Not since its premiership years has Essendon had three players selected in the All-Australian team and Joe Daniher, Michael Hurley and Zach Merrett will be expected to lead the way again next season.
Daniher booted 65 goals and capped an outstanding year by winning the Crichton Medal as Essendon's best and fairest, to go with his Anzac Day Medal and mark of the year victory. He was also the Bombers only clear winner in the finals debacle.
Hurley won a second All-Australian selection at centre half-back and was a stalwart as a rebounding defender. He was affected by a groin injury late in the season which severely hampered him in the final. Merrett's game has risen to an elite level. Under the tutelage of dual Brownlow Medallist Greg Williams, he has become one of the most prolific midfielders in the game. But he will be disappointed by his poor finals performance.
The Bombers also boast one of the best spines in the competition. This could be bolstered further by the return of Hooker to a key defence post with Stringer slotting into a half-forward role alongside James Stewart.
Three speedy small forwards in Anthony McDonald-Tipungwuti, Orazio Fantasia and Josh Green add bite and defensive pressure in attack where Daniher is a huge presence.
Dyson Heppell, Brendon Goddard and David Zaharakis provide class and ball-winning around the packs.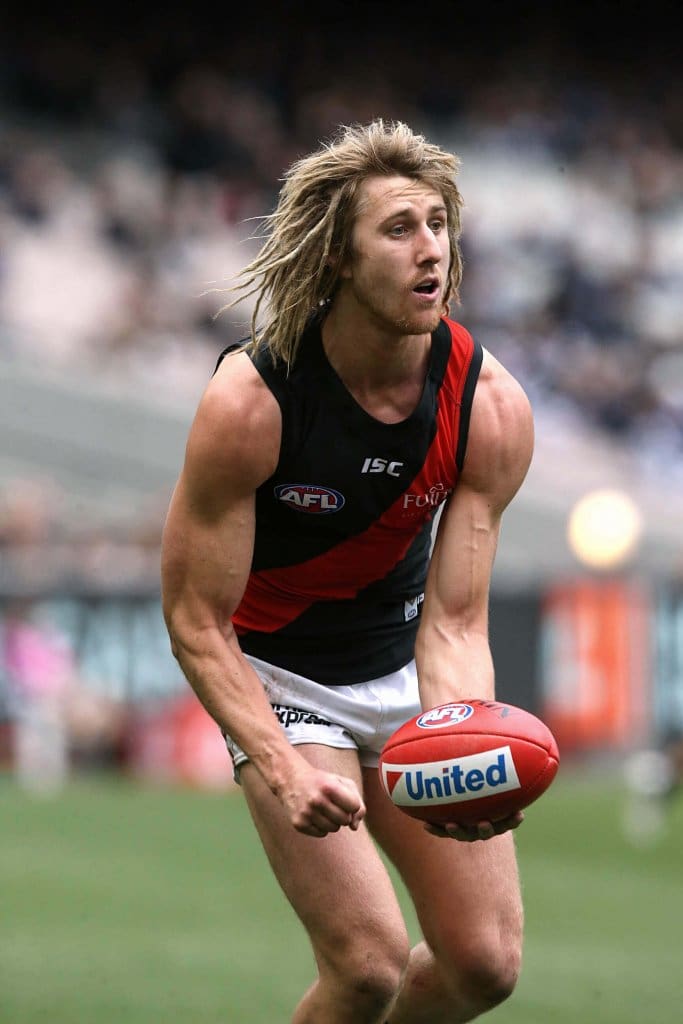 And there's speed – that vital ingredient of the modern game – in abundance all over the ground with McGrath, McKenna, Saad, Smith and Parish.
Successful teams need depth and the Bombers have assembled a strong list of experienced players ready to step up. Patrick Ambrose, Michael Hartley, Michael Gleeson, Mark Baguley, Mitch Brown and Matt Dea have filled vital roles in recent seasons, and the big man stocks are backed up by Matthew Leuenberger and Shaun McKernan.
Jackson Merrett, Mason Redman, Jake Long, and Ben McNiece make up the list with the clever speedster Long the most likely to receive a senior call-up.
The Dons also have three late picks in the draft and have again selected a Category B rookie in former cricketer Luke Lavender, a 202cm rucking prospect.
It's a squad with the talent to make the finals and climb the ladder but Essendon will have to overcome a fatal tendency to drop games inexplicably from a position of strength – bad losses to Sydney, Brisbane and Carlton come to mind.
A testing early draw will quickly show if the Bombers are contenders. They meet grand finalist Adelaide at Etihad in the opener, then travel to Perth to play Fremantle, before taking on the Bulldogs back at home – all fixtures which have resulted in horrid results in recent times. Then it's Port Adelaide at home before a tough Anzac Day schedule of Collingwood on Wednesday and Melbourne four days later on Sunday.
BEST 22
Backs: Adam Saad, Cale Hooker, Aaron Francis
Half-backs: Conor McKenna, Michael Hurley, Brendon Goddard
Centres: Andrew McGrath, Dyson Heppell, David Zaharakis
Half-forwards: Jake Stringer, James Stewart, Anthony McDonald-Tipingwuti
Forwards: Orazio Fantasia, Joe Daniher, Devon Smith
Followers: Tom Bellchambers, Zach Merrett, Darcy Parish
Interchange: David Myers, Martin Gleeson, Patrick Ambrose, Mark Baguley
Emergencies: Jayden Laverde, Josh Begley, Kyle Langford
Reserves expected to play in 2018: Mitch Brown, Travis Colyer, Josh Green, Michael Hartley, Matthew Leuenberger, Shaun McKernan, Kobe Mutch, Dylan Clarke, Sam Draper, Matthew Dea.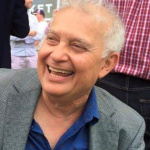 Author:
Chris de Kretser
CHRIS de KRETSER was founding editor of The Sunday Sun and the first sports editor of The Herald Sun. He was also night editor and sports editor of The Sun and publisher of Sports Weekly magazine. He was Deputy Olympics Editor of the Herald Sun during the Sydney Games, editor of MX, picture editor of The Herald Sun and Sports Confidential columnist.
Comments
comments
0 comments