---
Reading Time:
5
minutes
THERE IS much more to the Melbourne Cup than betting, bookies, booze and belles. The man who has experienced it to the full over many years is TERRY BROWN and here, for the very first time, he reveals his exclusive tips for getting through the big day:
SINCE the first bookmaker crawled out of the Maribyrnong slime, Flemington has been a place of danger. On Cup Day it will be heaving with almost 10 million kg of excited, volatile, well-dressed drunken meat in that happily destructive mood you only get on the punt.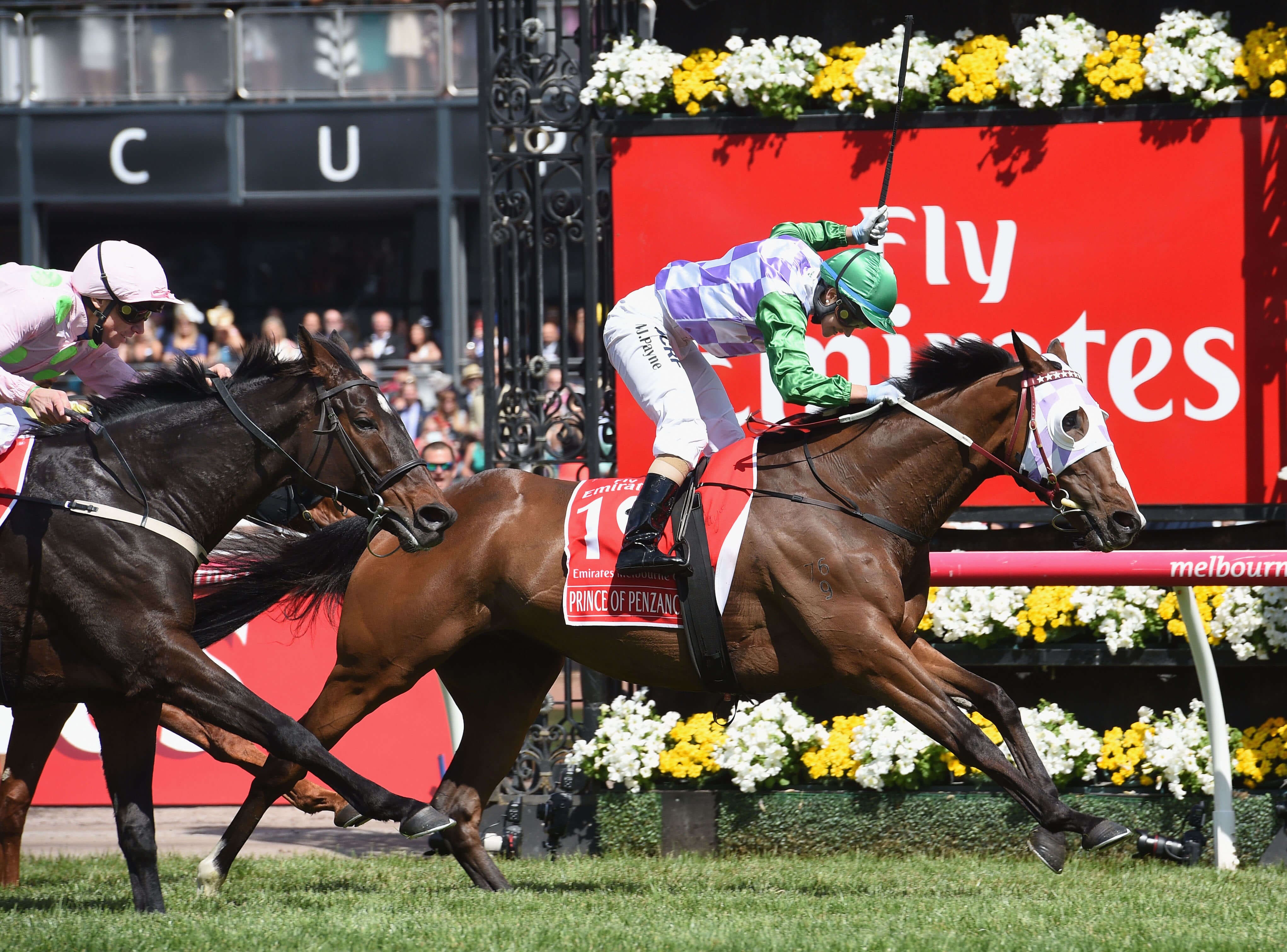 You need to be prepared …
Getting ready:
To survive and thrive, racegoers need to jump out of the gates without fear. Like racing, Flemington is a glue-pot for the hapless.
Dressing is important. Naked folk are not allowed into HQ, even the promisingly-named Members. Dressing is also warmer, and Jane Bunn's forecast is so grim Peter Dutton should deliver it.
The most essential accessory for life on the lawns is a plastic poncho that makes everything underneath it superfluous. The years it rains, women on the lawns look like cook-in-the-bag chook, all breasts, legs and chicken skin. There are worse looks.
Bandaids are recommended. Many a heart has been won from a bleeding-heeled maiden by the soothing application of a large, fabric Bandaid produced with a flourish.
Pins are great for picking out horses and rose thorns. Many a maiden has also swooned at the offer of a safety pin as she was parting perilously somewhere and, for guys, a gaping zip can be the difference between suave sophistication and (Chris Gayle joke deleted by lawyer … ed).
I personally rued the absence of a pin during a nasty zip malfunction on the lawns at the 150m during one Cup. I'm not sure if it was Shocking or Viewed – or both? (Viewed wore blinkers, so at least he would have been alright?)
Eyes need shielding. Sunglasses stop a cork putting your eye out, but that is not why you wear them. It is so your significant other doesn't put your eye out for looking at something you shouldn't but can't help looking at. You're in an eel pit being told don't get slimy. Bring two pairs of sunnies.
Buy a rose or steal one before you get to Flemington because the billion roses there are to look at and fall into. Yellow. Ok? Giddyup.
Getting there:
Horses are apparently floated to the track. It would be quicker than driving, though the odd colt has no doubt suffered shin bangs from sunken car bodies, or regular ones, in the mysterious Maribyrnong.
Punters have many choices – train, cab, boat, chopper, Uber, tram, an o-bike that can be easily parked in the river to take some floating nag out next Spring?
Taxis are the best if you need an update on Serbian democracy or the meat-scented driver's awful-but-fictional sex life.
The cheapest way is to go by train, sitting on the roof. It is hard to read a form guide and hold on, but what you save transfers into a small boxed trifecta on the last race at Ascot. It could save your life?
The second cheapest way is to travel inside the train. Enjoy the men in suits and the girls half in dresses. Melbourne never looks prettier than the train to the Cup. Enjoy it. It won't last.
Getting set:
The marquees at Flemington are especially ridiculous this year. One is an actual big, stupid yacht.
You will never be invited to the Birdcage, probably, and that is great, really.
The Birdcage is infested with networking, grazing, grinning scum. They are phonies. Nobody enjoys coconut water. To find a more complete vacuum than the Birdcage, you'd have to go to space.
I think I saw a mime practicing on the TV news! Sweet Jesús.
Think of the kale forests within.
Be glad you're on the lawn.
Kerching!
Winners are grinners and, come to think of it, every Cup horse I ever backed had a long face. Damn.
A lot is written about picking the winner of the Melbourne Cup. It is written by experts who drive cars cheaper than yours and still have to work weekends.
It is much better to accept that short of punching the field button on the tote machine you will not back the Cup winner.
The trainers and jockeys are shifty and the horses are worse. There are so many sly imports you might be watching parliament.
A form guide is essential and makes a useful hat in a downpour, thanks Jane. Write your bets in indelible ink, or if you're having a bad day, blood doesn't come out all that easily either.
For novices, a form guide is a list of things about the horses – like how slow the jockey has been making it run, which unsuitable races it hasn't been trying in, the ill-judged betting plunges and the selection of flamboyant owners who could be doing shoesies at Crown with Brynne Edelsten and Warnie 4am Wednesday.
The Code
The form guide is written in code in case horses can read like Mr Ed.
Hartnell: They've given me 57 and a half. What? All I've done for two years is try to sniff Winx's bum from five lengths back, and they've given me bloody 57.5.
Big Duke: Stop moaning show pony. I just read I've been gelded.
From experience … W means What? D indicates Dunno.
The rest could mean anything?
Gear changes are listed for those who like to keep up with equine fashion.
Nose rolls are not uncommon. Generally, a $50 hoovering up powder in the Birdcage dunnies. Horses sometimes wear one. No idea why, unless they're on the gear too?
Blinkers would be handy if the horse in front was turning? No idea.
Some horses get a bit. Lucky buggers.
None of which helps.
Dining: (see drinking, wimp)
Drinking:
For a hardened bunch of soaks, the VRC sure have an uncharitable way with drinkers. They are grog scalpers, profiteers, $35 for fizz you'd use to get burnt off a saucepan. Bah!
Naturally, among the more resourceful and resentful types, there is a temptation to try to smuggle something in, and products are available. The Wine Rack bra holds a whole bottle. There is a fake, latex gut that fits six cans, less than a real one? A hollow baguette neatly fits a bottle of Sambuca.
The best way to smuggle alcohol into Flemington is to pour half a goon sack into an empty stomach behind Richmond Station.
Winning:
Money can't buy you happiness – if you don't have it!
Don't be dispirited when your cup nag is slower than the NBN. Don't give up.
Betting company technology is so impressive now some android apps can remove and remotely trade a kidney in bitcoins or restructure your less preferred child's education.
Hang tough.
Worst case there's always the casino tables (and the kidney removal service it has to deny all the time).
And Oaks Day and, plan C, put the house on Winx on Stakes Day.
It is true that winners are grinners, Tony Abbott being the exception to the rule. He should just stop.
Getting home:
Helicopters are available inside the track, subject to you pulling the last trifecta out of your clacker – with the $3 saved sitting on the train roof?
Trams are available in Epsom Rd to wave your fist at as they pass by, one gasping, potted meat rectangle. Footscray trams have more room but are a long and difficult walk through the river.
Again, the train is the go – subject to heat, industrial action, rain, system hardware, climate change, system softwear, racewear, wear and tear? Who knows?
Most years they run. It is the only bet.
The taxi queue is a church full of Baptists waiting for the rapture, but a billion times drunker and busting for a pee. There is more chance of catching a lift home with Elvis as he passes by on a low-flying marshmallow asteroid.
Yeah, good luck.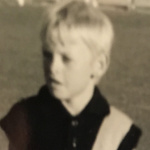 Author:
Terry Brown
TERRY BROWN worked for many years as a general reporter, columnist and colour writer at The Sun and Herald Sun. He is now an academic lecturing in journalism and is an unpublished novelist.
Comments
comments
0 comments