---
Reading Time:
4
minutes
HE IS ACKNOWLEDGED as one of Australia's finest fighters even though he never set foot in a professional ring – and even Muhammad Ali would vouch for that. RON REED reports:
UNUSUALLY, TONY MADIGAN achieved a level of lasting fame not by how well he performed himself but by who he performed against. He was the boxer who almost derailed Muhammad Ali's stupendous career – not once but twice — before it ever really got started and the connection followed him through the rest of his life, which ended when he died aged 87 on October 30, not much more than a year after Ali himself departed at 74.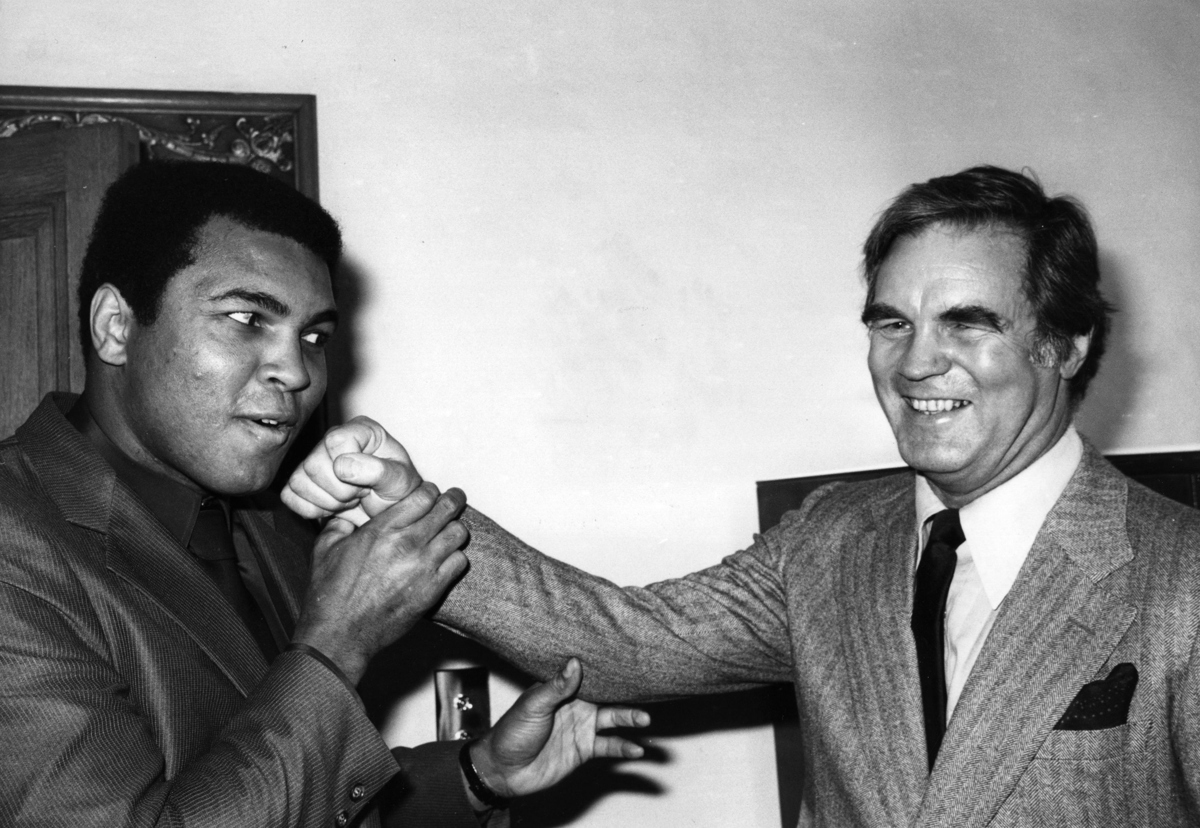 Statistically, Madigan is not Australia's most successful amateur boxer – at least not at Olympic level – but Australian Olympic Committee president John Coates says: "He is and will remain Australia's greatest amateur boxer." No Australian has ever won a gold medal at the Games, the best being silvers to the great all-round sportsman Snowy Baker, who lost the final of the middleweight to future England cricket captain J. W. H. T. Douglas in London in 1908, and to Grahame "Spike" Cheney, who got to the light welterweight final in Seoul in 1988. Two others – welterweight Kevin Hogarth in Melbourne in 1956 and bantamweight Ollie Taylor in Rome in 1960 – won bronze medals.
Madigan fought as a light heavyweight at three Olympics, finishing fifth in Helsinki in 1952 and in Melbourne before claiming bronze in Rome, where he was narrowly beaten on points in the semi-finals by an 18-year-old Ali, who was then still going by his birth name, Cassius Clay. Madigan also won three gold medals at the Commonwealth Games.
The Ali fight has long been a minor legend in Australian Olympic history – largely because of the "what might have been" factor.
The three-rounder was certainly not the no-contest Ali's subsequent domination of the world's best heavyweights might suggest. The judges scored it 70-67 and the crowd hooted at the announcement of the verdict, indicating they did not agree with it. Olympic historian Harry Gordon, who was there, wrote that it was Ali's toughest fight of the Games. And famous Greek newspaper columnist Taki Theodoracopulos, a friend of Madigan's, wrote: "After three furious rounds we thought we had it. 'It's going his way,' said his trainer, 'at least a split decision.' But the decision went Clay's way. Madigan never complained; he just shook hands and told me afterwards, 'That's how sport goes.'"
Sydney sportswriter Ernie Christensen acted as Madigan's cornerman and wrote that he believed his man had been robbed.
Madigan had fought the precocious Clay, then still a schoolboy, less than 18 months earlier in an all-American Golden Gloves tournament in New York, and was a warm favourite to win, with at least one local sportswriter having declared him – saying he was "deadly serious" – to be another Great White Hope, capable of dethroning the then professional world champion Floyd Patterson. Madigan went into that fight after suffering from a virus for several days and was below his best but still did enough for both fighters to earn a standing ovation. Although the scorecards were not released, one report said: "It must have been extremely close. Many in the 20 million television audience must have asked the age-old question: was Madigan robbed?"
If Madigan had prevailed at the Olympics, Clay/Ali would no doubt have gone on to do what he did, but one of the more colourful aspects of his legend would never have unfolded – not that it ever really did. It concerns the fate of the prized gold medal, of which he was extremely proud. In his book, The Greatest, Ali claimed that after being refused service in a whites-only restaurant and then attacked by a motorcycle gang, he saw the medal as "what it was – ordinary, just an object". So, he and a friend allegedly threw it into the Ohio River, never to be seen again. The story survived for years despite many believing he had simply lost the medal, which is almost certainly what happened, according to the recently published Ali: A Life, easily the best book ever written about his life and times.
Promoters made several attempts to get Madigan to turn professional, with former light-heavy world champion Archie Moore, then 46, announcing in 1963 that he would participate in the Australian's professional debut in Sydney but that never happened. Another speculative attempt to organise a rematch with Ali, this time from Madigan's camp, also sank without trace in 1963 because the money was nowhere near enough. According to journalist Robert Messenger, it was the only time Madigan was seriously tempted to fight for money.
Madigan fought on until 1964, when he missed selection for a fourth Olympics, beaten by Canberra's Fred Casey in the trials for the Tokyo Games, and only in the final two years did his success rate fall below 95 per cent, despite missing a year in the ring after suffering serious injuries in a car crash in Germany in 1955, in which a female passenger, also from Sydney, was killed. He also played first-grade club rugby in Sydney, became a TV actor and worked in America as a model and in Germany as an encyclopaedia salesman. In Australia he mixed his sporting career with stints as a car salesman and a property investor and also studied dentistry, which was his parents' profession.
The modelling work almost cost him his Olympic showdown with Ali. When he returned from New York to contest the selection trials he learned that the selectors, assuming he was living permanently overseas and would not be available, had already chosen a Queenslander, Ken Marshall. When Madigan showed up anyway, persuaded by others who regarded him a genuine gold medal chance, Queensland officials took desperate measures to protect their own man, claiming he was not only residentially unqualified to represent Australia but that his modelling job – in which he had used images of himself in boxing garb – had violated his amateur status. According to Messenger: "Even US sports columnists got into the act, lampooning Queensland's stand as taking the definition of amateurism in sport to a ridiculous degree." Sanity eventually prevailed with Madigan promptly thrashing Marshall in a box-off, confirming his ticket to Rome.
Madigan spent his final years living in France, according to Messenger, who wrote earlier this year: "By all reports he finished up being a very rich man, still with his body and mind in good shape." Which was more than could be said for Ali. In that respect maybe Madigan finished up having the better of his old foe after all.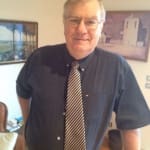 Author:
Ron Reed
RON REED has spent more than 50 years as a sportswriter or sports editor, mainly at The Herald and Herald Sun. He has covered just about every sport at local, national and international level, including multiple assignments at the Olympic and Commonwealth games, cricket tours, the Tour de France, America's Cup yachting, tennis and golf majors and world title fights.
Comments
comments
0 comments