---
Reading Time:
5
minutes
THERE IS NO bigger job in Australian sport than captaining the Test cricket team, especially against England – and the incumbent Steve Smith does not deny he is a work in progress. Chief Writer RON REED delves into Smith's newly-published autobiography:
STEVE SMITH IS still only 28 and has been Australia's Test cricket captain for only two years but that still makes him more experienced than his Ashes counterpart Joe Root, who is 26 – he'll turn 27 on the last day of the Boxing Day Test – and who has been in charge of England for less than six months. Needless to say, both men will be under intense scrutiny and pressure as cricket's pre-eminent contest unfolds over the coming two months. That is probably truer of Smith, whose record so far is mediocre by the standards of some of his more recent predecessors and who will have the advantages of playing at home and in front of friendly crowds this time around, which has decidedly not been the case in his last two outings, in India and Bangladesh.
After the recent acrimonious battle over pay with Cricket Australia, which saw Smith and his colleagues painted as greedy by some sections of the public and media, an Ashes defeat would not go down well with anyone. And it would tip him into negative territory. Smith's captaincy record currently sits at 13 wins, eight defeats and five draws for a 50 per cent win rate. While that is comparable with his immediate predecessor Michael Clarke's 51 per cent and Mark Taylor's 52 per cent, Smith has won only one of his last five series with only six wins from 15 matches. He needs to find a way back on to the winning list.
To find the last leader who failed to break even you have to go back beyond Taylor to Allan Border, whose 32 wins from a mammoth 93 games in charge represented a strike rate of only 54 per cent. But Border is usually cut some slack because much of his tenure was in an unstable era for the game in Australia.
Whether inexperience has been a factor in Smith's inconsistent progress is a moot point. Certainly, he was significantly younger than Clarke, Ricky Ponting, Steve Waugh and Taylor were when they inherited the biggest job in Australian sport. But he is not lacking on confidence in his own ability to do the job well. That much comes across clearly in his autobiography The Journey (Allen & Unwin, $34.99) which was published just in time to take advantage of the public appetite for the Ashes, of course.
In it, he zeroes in on one of the more memorable moments of his embryonic leadership when he told the media that he was embarrassed to be sitting there trying to explain why his team had been humiliated so completely by South Africa in Perth and Hobart about this time last year. He looks back on that now in positive terms. "One of my mentors, Brad Haddin, told a reporter after the home Test summer was wrapped up that he thought the Hobart loss was actually the making of me as a captain and I think he was right. How things pan out in the long term remains to be seen and there will be plenty of other highs and lows before my career is over. But as hard as it was to take at the time, that defeat — coming off the back of losses in Sri Lanka and South Africa – helped me realise that captaincy was not just about making bowling changes and turning up for the toss. It was also about showing leadership with the bat and underlining to my team-mates what was expected of them. It taught me to be more vocal about my feelings, and the way I handled the public scrutiny and the transition we went through gave me the confidence to know I was capable of dealing with whatever the job threw at me."
He also recounts another moment of public introspection, which came at the end of a volatile series in India where he and his team eventually succumbed 2-1 after a promising start, with Smith involved in a couple of incidents that he would rather not have happened. This time, he told the media: "I set myself high standards and I wanted to lead from the front with my performances. I've sort of been very intense in my own little bubble and at times I've let my emotions and actions just falter a little bit throughout this series and I apologise for that. That's a big stride for me moving forward and something I can really learn from and continue to grow as an individual and as a leader." These words, he writes, "weren't the ideal ones for me to be saying at the post-match media interaction but I felt they needed to be said. I knew my job as captain was to lead from the front not only through the runs I scored but also through the way I conducted myself and I thought, at times, I'd forgotten that, and got carried away with the drama and the intensity of the action".
The two incidents to which he refers were when he wrongly looked to the dressing room for guidance after asking for a decision to be reviewed and when he reacted angrily to India claiming a catch that looked on replay not to have been taken cleanly. "On both occasions I was in the wrong and although I know they were out of character for me, I still thought it was right to put the record straight and confirm they weren't things I was proud of, or would ever seek to condone," he writes. "I'm glad I did it too, as I wanted to draw a line under those incidents and instead focus on what had been a terrifically fought series."
So, what to make of his book? Obviously, an autobiography at this stage – he writes that he thinks he is still closer to the start of his journey than the finish – is a work in progress, and it comes across as the work of a young man prepared to look in the mirror with plenty of well-placed pride but also with honesty. He has achieved a lot – including becoming officially ranked as the world's best batsman – but he has also made his share of mistakes, and is candid enough to take ownership of them.
One is left with the impression that Smith loves the game far too much to deliberately damage it in any way. So besotted by it from the day dot that he left school early to pursue it, he has got to where he is through a potent mix of talent, ambition and unbridled confidence, encouraged by his Dad who played an energetic part – bowling incessantly in the backyard and the park and offering advice. He remains a prominent part of the narrative, having been assigned to write an introductory chapter of his own, perhaps a first for this "my story" genre. Indulgent? Well, there's no evidence of any pushy parent syndrome here. "It was Steven's choice and he enjoyed it. It was really all he ever wanted to do," writes Smith senior.
Smith remains obsessed with the game, even down to his superstitions and routines, how he dresses – he wears footy socks when he bats – and what he eats, as well as the contents of his kitbag: he always has up to 15 pairs of batting gloves available at any time and goes through 30 or 40 a year, while there are always seven to 10 bats, always identically weighted and shaped. He sometimes wonders whether all these things are "just stupid habits or crutches that take away from what I'm trying to do, which is to play cricket to the best of my ability? I don't think so".
Smith regards himself as having "the best job in the world" – and many thousands of other young Australian men wouldn't dispute that – but it does come with plenty of pressure. That's certainly not going to change any time soon – but it won't be any different for the bloke in the other dressing room.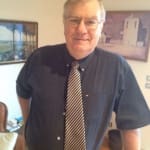 Author:
Ron Reed
RON REED has spent more than 50 years as a sportswriter or sports editor, mainly at The Herald and Herald Sun. He has covered just about every sport at local, national and international level, including multiple assignments at the Olympic and Commonwealth games, cricket tours, the Tour de France, America's Cup yachting, tennis and golf majors and world title fights.
Comments
comments
0 comments