---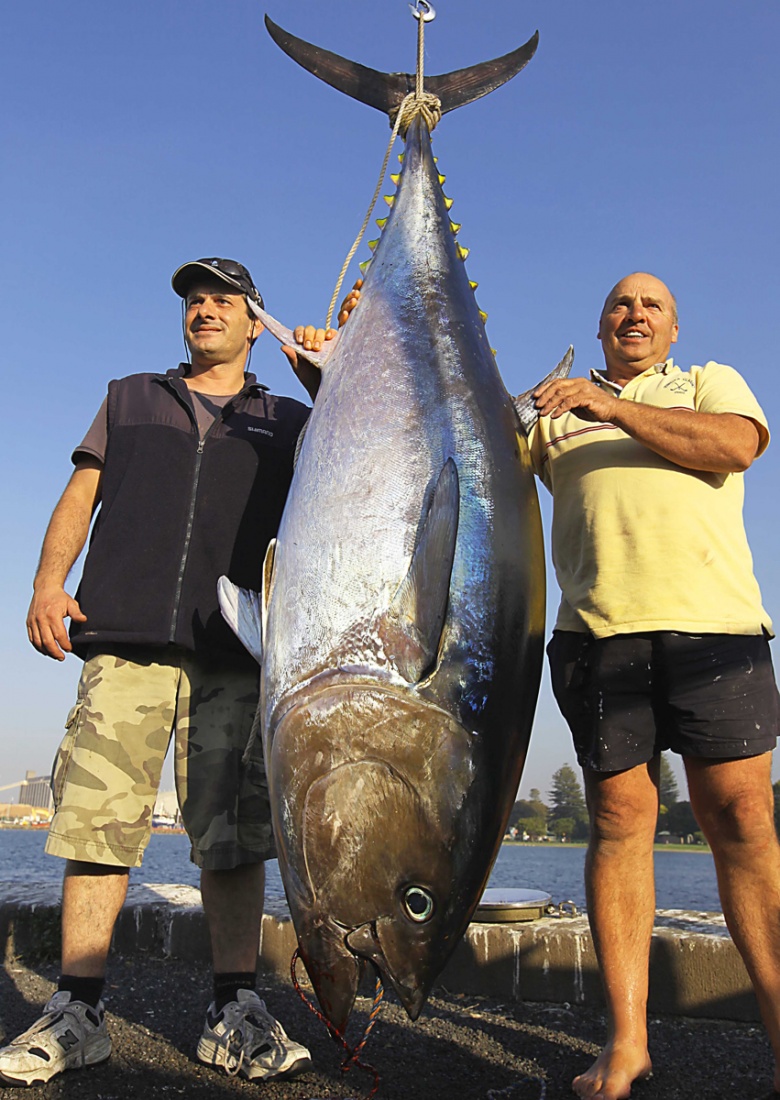 Reading Time:
5
minutes
A FOUR-HOUR battle to land a tuna turned into a fishing revolution off the coast of Western Victoria. STEVE COOPER reports:
SPECIAL FISH attract anglers and a community reaps the rewards. As more anglers catch fish, a legend grows and more anglers follow. A trickle turns to a flood: towns expand to cater for the influx of visitors, and new businesses open.
A precedent for an angling-induced change occurred in Cairns, Queensland, in the mid 1960s. On a September day in 1966, Richard C. Obach, fishing on a crew day with Captain George Bransford on his game fishing vessel Sea Baby, caught a world record 483.6kg (1,064 pounds) marlin off Euston Reef on 37kg tackle. The discovery of the black marlin spawning grounds had a huge impact: Cairns changed from a sleepy sugar industry town into an international game fishing city.
Move several thousand kilometres south to the sleepy Victorian seaside village of Port Fairy, and fast forward to 2006. Port Fairy is about midway between Warrnambool and Portland. It is a quaint, historic seaport featuring many original 1800s-style buildings, more than 50 of which are classified by the National Trust.
On March 19, 2006, Ken Hines and Cameron Ordner caught a piscatorial whopper: an 85kg southern bluefin tuna. At the time, this was the biggest southern bluefin tuna caught in Victorian waters. The tuna took four hours to land, and was caught in 550 metres of water about 40km south west of Port Fairy.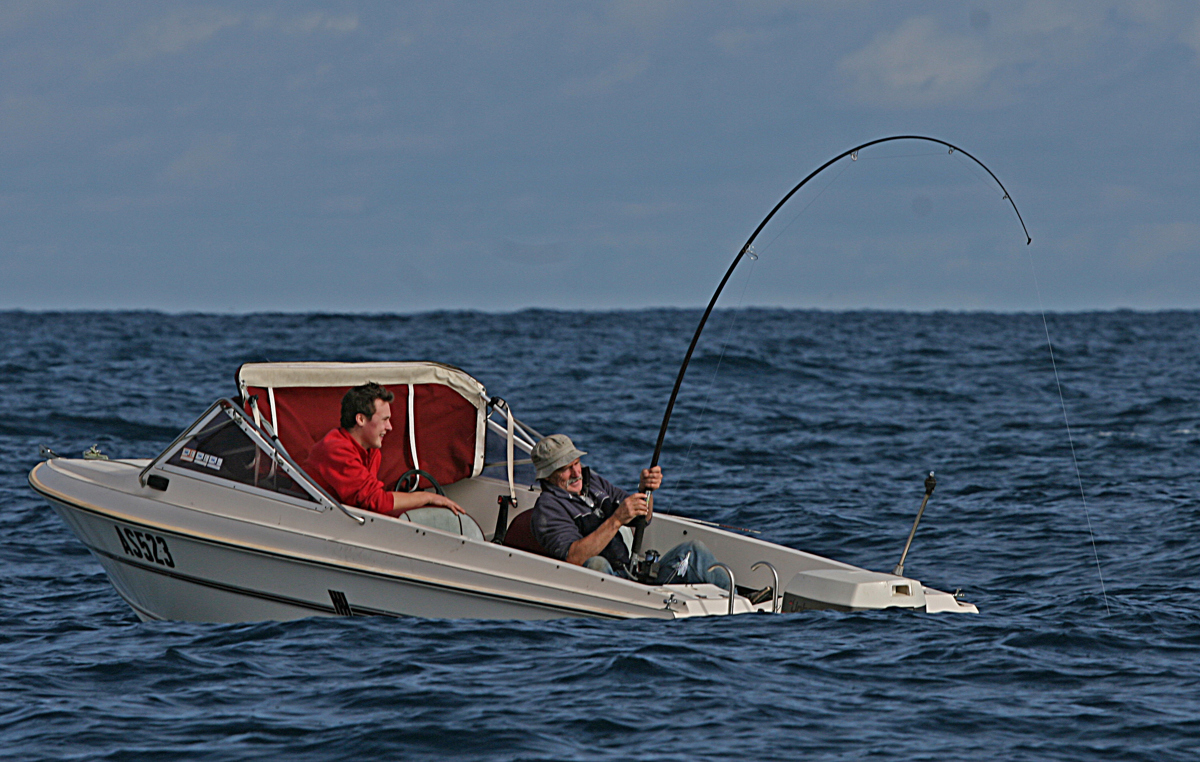 What followed was a Victorian game fish revolution, although Port Fairy, where it all began, became a side issue. Most anglers headed for Portland or Port MacDonnell, just over the border in South Australia. In the following weeks many bluefin in excess of 100kg were caught. Ken Hines's record lasted less than a week.
At least 16 tunas in excess of 80kg were caught during the week following Ken Hines's fish. And for all the tuna landed, six or eight times as many were lost due to tackle failure, inexperience, or a combination of both. Southern bluefin tuna, reputed to be capable of 77kmh or 9.3 body lengths a second, are a serious game fish that test even experienced anglers with top shelf tackle. Little more than a huge ball of muscle, a big bluefin demonstrates potent force that can push into battles lasting several hours. Sometimes anglers adopt tag teaming tactics, and still lose out.
When the tuna showed in 2006, there were many reports of anglers being "smoked" on 24kg gear. Any fish that can take 1,000m of 24kg line in a single burst is a powerhouse, however, what more can you say about fish that are smoking anglers using heavier, 37kg tackle? Many experienced and reputable anglers reported hooking fish that were twice as big as the "average" 80kg tuna caught at the time.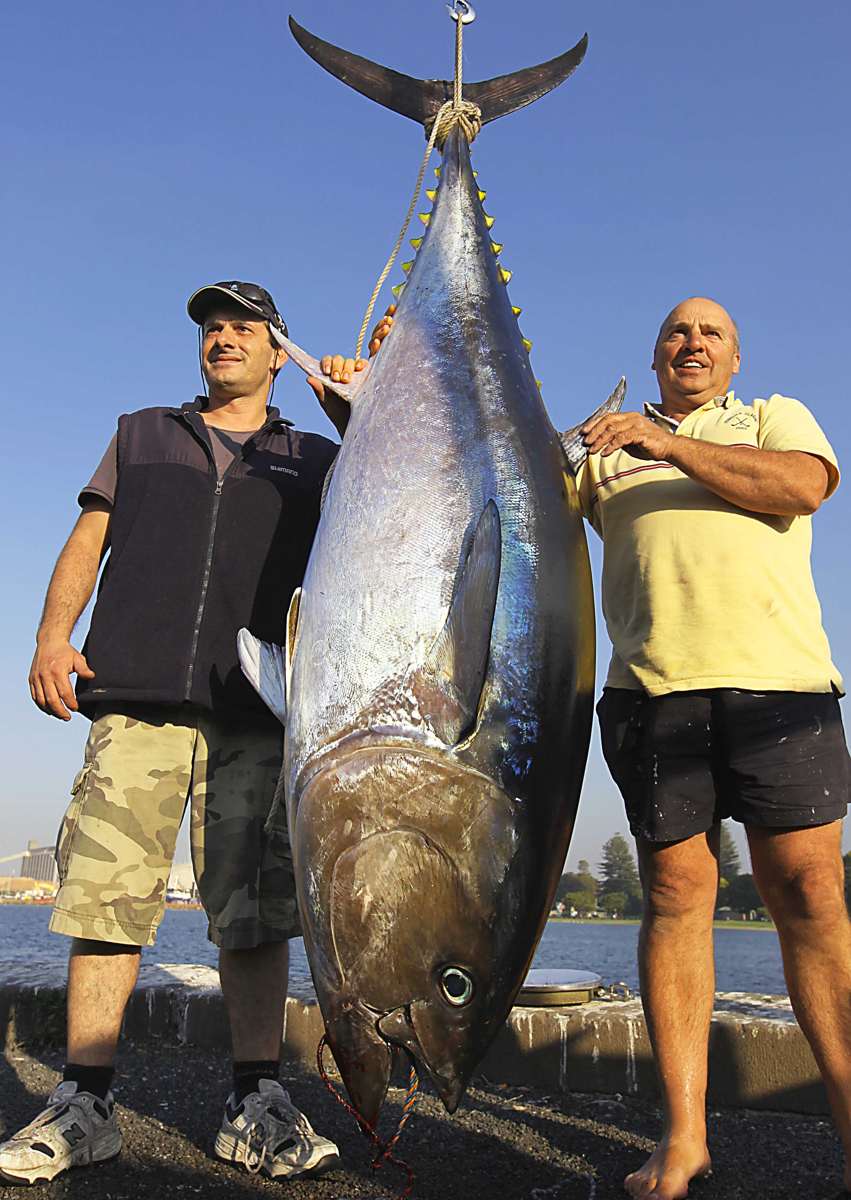 On a trip off Portland with Albert Bruckner, Chris Hall, Bob McPherson and Dean Keilor, we travelled about 24 nautical miles southwest of Portland, and about the same distance offshore from Cape Bridgewater, to an area known as "The Kink". The water depth here is 180m, and it marks the start of the "Horseshoe", a 14-nautical mile stretch of the Continental Shelf that runs in a southeast curve. Like many other boats that day, we weren't where the fish were. One crew who found the tuna radioed to say they already had a 100kg plus tuna on board, and reported they were doing battle with another, bigger tuna. That fight lasted more than three hours before the tuna won the day. During the battle the tuna was brought to the boat several times, and the anglers estimated it to be about one-third bigger than the fish already on board.
The durability of anglers never ceases to amaze. Conditions that day deteriorated steadily as a south-westerly picked up steam, pushing the seas on top of the swells into white caps and making the boat motion uncomfortable. How an angler could stand up in a small boat and battle a big tunny for hours under such conditions was a tribute to his determination.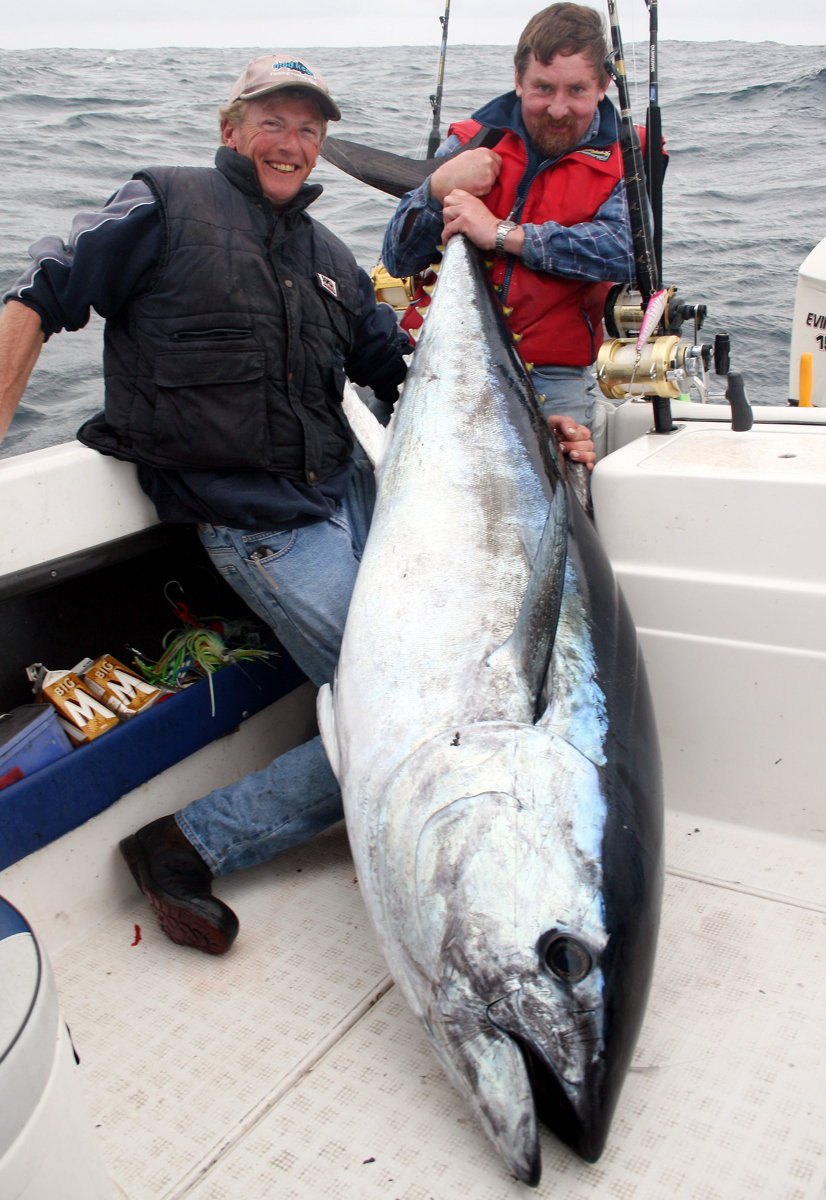 Move the calendar forward four years to May 2010. The piscatorial wheel turned full circle when a bluefin bubble showed east of Lady Julia Percy Island and just 14km offshore. In a week of frenzied fishing that began on May 15, Victorian and Australian records tumbled. It started with Shane Cromie landing a 144.6kg bluefin on May 15. That same weekend at Portland, an estimated 400 boats launched. Local angler Bob McPherson described the scene as chaotic with trailer boats lined up for more than a kilometre waiting to launch.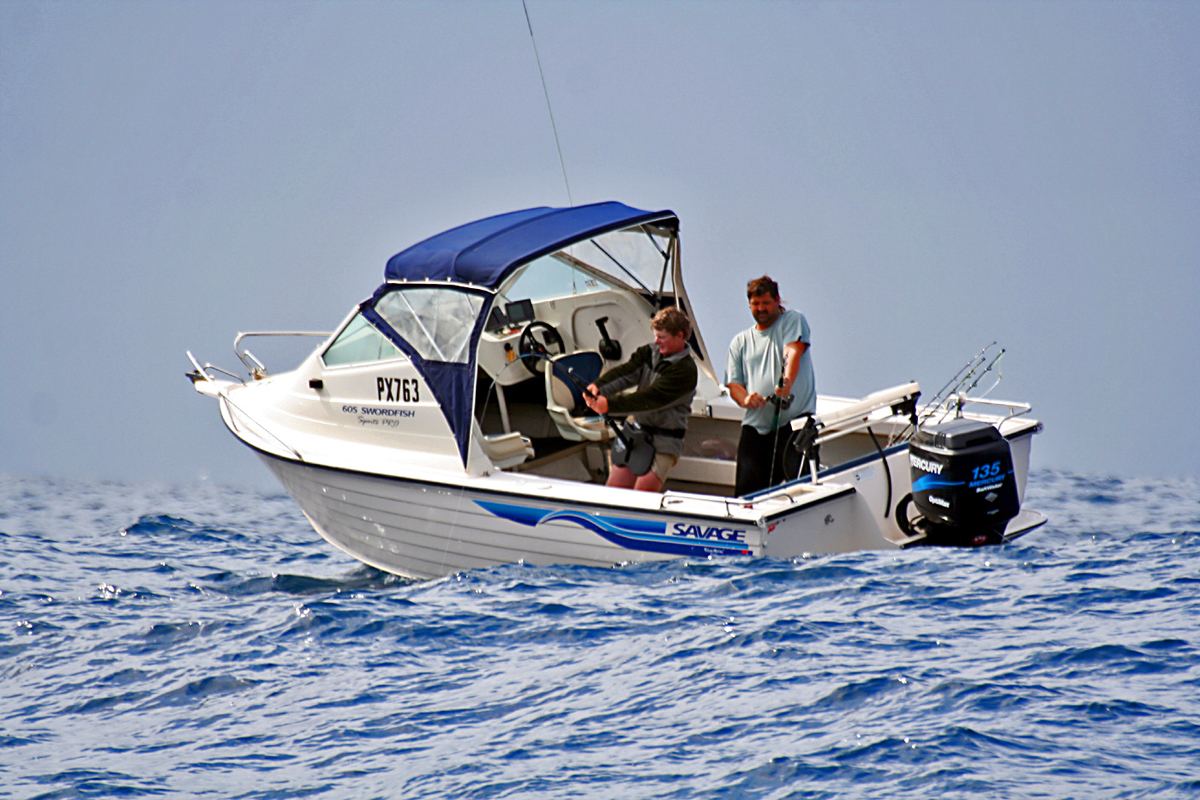 In 2011, the epicentre of the southern bluefin migration moved farther east to Cape Otway. Anglers who fished this bite said there were some "barrels" mixed in with some "real horses". On April 17, 2011, a 153.5kg barrel was brought in to the Apollo Bay boat harbour. The fish had taken a Rapala XRap lure and it took three anglers 4.5 hours to land. By the second week of May, barrels to 144kg were still being caught; some of them taken on whole yakkas fished as dead bait in a cube trail.
Most of the action took place about 3km west of Big Reef, which is 56km southwest of Apollo Bay. Big Reef is about 10km long and 3km wide, and rises from 80m to within 35m of the surface. The reef has many pinnacles and acts as a holding area for baitfish. Yakkas and redbait (sold to anglers for bait as Red Rockets), hang on the reef at about 20m deep for food and protection, which is why the tuna were there.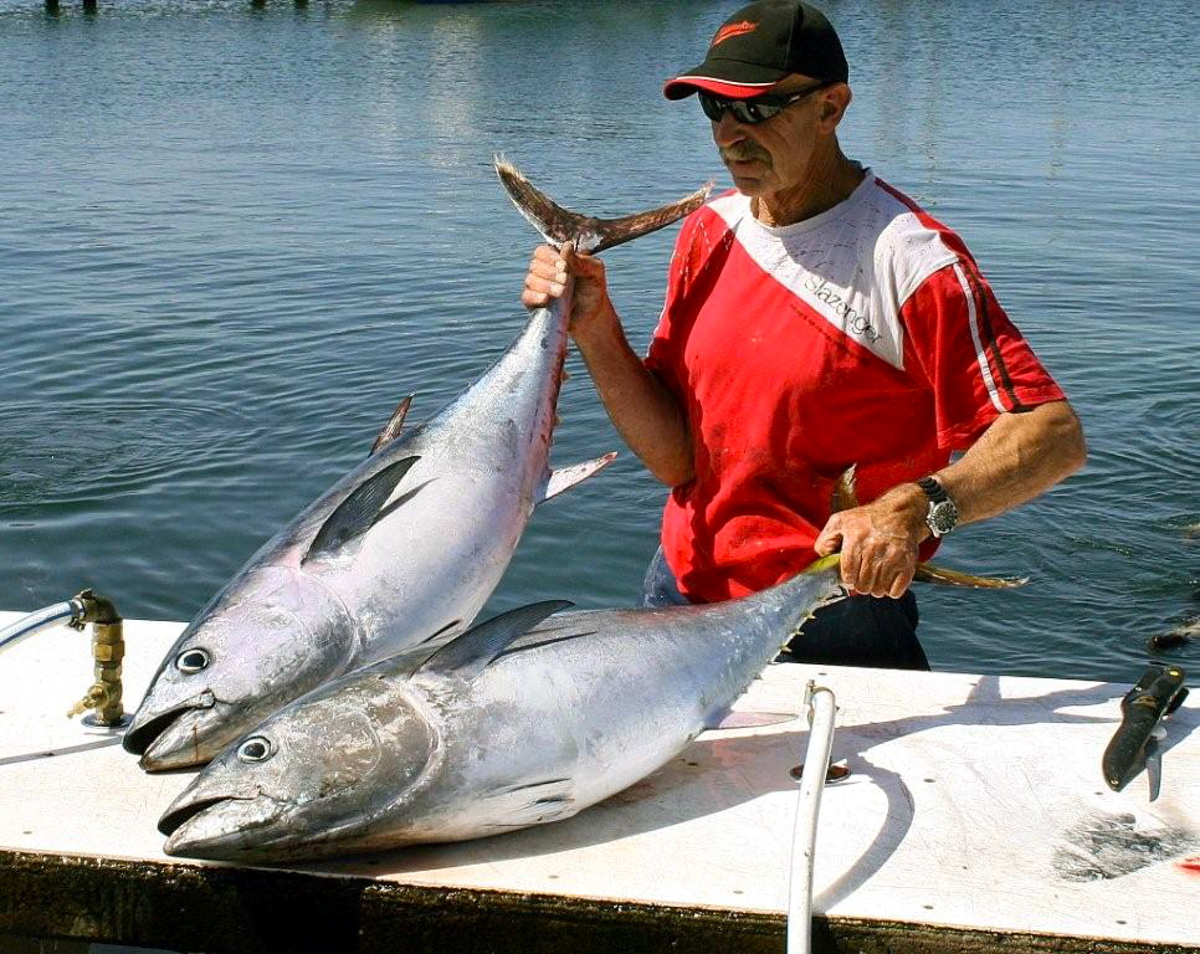 A 2012 study by Victoria's Department of Primary Industry estimated that the value of the recreational tuna fishery in Portland at about $9 million. The average expenditure per angler fishing day was $381, with anglers on charter boats spending more than anglers on private boats ($508 compared with $317 per angler fishing day).
In 2012, the bigger tuna did not run in the same numbers, but there were good numbers in the 10-20kg sizes along the southern coast from Port MacDonnell to Cape Otway. The quantity and close proximity to shore meant these fish were more accessible to small boat owners. Bluefin were being hooked in 40 to 60 metres of water off Cape Nelson; in 30 metres off Lawrence Rock and within a couple of kilometres of the shore between Port Fairy and Warrnambool. Inshore reports also came from Port MacDonnell, just over the border in South Australia, and off Cape Otway, near Apollo Bay.
A few big tunas had been hooked and lost, and the consensus was that some anglers were not paying enough attention to their tackle. "Using threadline reels and low-quality hooks to try and catch big tuna is like playing golf with a broomstick," Bob McPherson said.
In 2016, the run started in February and was still going in September, and the tuna became more widespread with 100kg fish caught between Torquay and Port Phillip Heads in Bass Strait. This year is panning out to be similar. Over the past week, good numbers of tuna from 80kg to 130kg were being caught off Portland.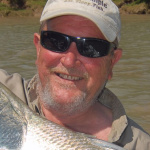 Author:
Steve Cooper
STEVE COOPER won two Walkley Awards for investigative journalism but his great love is fishing and he is renowned as one of Australia's foremost writers and broadcasters on the subject.
Comments
comments
0 comments