---
Reading Time:
4
minutes
THERE'S SO much at stake as jockeys jostle for position in the Cups. BRIAN MELDRUM looks back at a couple of rough rides which might well have decided the outcome of two of our famous races:
Amid the the thunder of hooves, the cracking of whips, the yelling of jockeys and the roar of the crowd, Irish-born jockey Ray Cochrane had a split second moment of clarity as his mount, the English visitor Taufan's Melody, galloped towards the finish of the 1998 Caulfield Cup.
His mind flashed back to the previous year's Melbourne Cup, when the horse he was riding was knocked sideways by another runner, interference Cochrane believed cost him the race.
At Caulfield, Taufan's Melody, who'd made most of the running, was out towards the middle of the track and still in the lead with just 300 metres to go. But with Cochrane riding hard with the whip in his right hand, his mount began to roll back towards the inside rail.
In that space two New Zealand mares, Jezabeel and Champagne, were making their runs, so by rights Cochrane should have stopped riding and  straightened his mount.
He didn't.
Taufan's Melody cannoned into Jezabeel, who in turn collided with Champagne. Both mares had to be severely checked, but Taufan's Melody kept staying on to win by a half neck, to become the first overseas-trained winner of the 120-year-old race, and the first trained by a woman, Lady Anne Herries.
Champagne was knocked right out of the contest and finished mid-field, but jockey Chris Munce managed to get Jezabeel balanced again and she finished sixth, two lengths from the winner.  A furious Munce, supported by Jezabeel's fuming trainer, Brian Jenkins, lodged a protest against Taufan's Melody, but it was dismissed.
Nevertheless Cochrane was found guilty of careless riding, and was suspended for a month, as well as being fined $20,000. But you can bet he gave that not a moment's thought as he hopped on to the plane back to England. He'd won the Caulfield Cup, and in his eyes that was some retribution for what had happened the previous year.
So what did happen?
Cochrane 's 1997 Melbourne Cup mount was a horse called Harbour Dues, another stayer trained by Lady Herries. The six-year-old entire had won races in Sweden and Denmark in the lead-up to the Cup, little considered form that saw him start at 40-1.
After the field had sorted itself out, turning out of the straight Cochrane found himself on the outside of the 1995 Melbourne Cup winner, Doriemus, being ridden by Greg Hall.
In a newspaper article some years later, Hall described how Cochrane had never stopped talking to him as they ran down the river side and through the long turn around the back of the course. "He kept telling me how good we were going, and to be patient," Hall recalled.
That was all well and good, but approaching the 800 metres the pair were still well back and Hall decided he had to get going. With Cochrane still telling him to sit tight Hall said, "Sorry mate, but I'm off," and with that he shouldered the visitor out of the way, checking him a couple of times before being away and gone.
By the time Cochrane had managed to get Harbour Dues back into stride he'd lost the best part of two or three lengths to Doriemus, who inside the 400-metre mark was hot in pursuit of the long-time leader, the Caulfield Cup winner, Might And Power.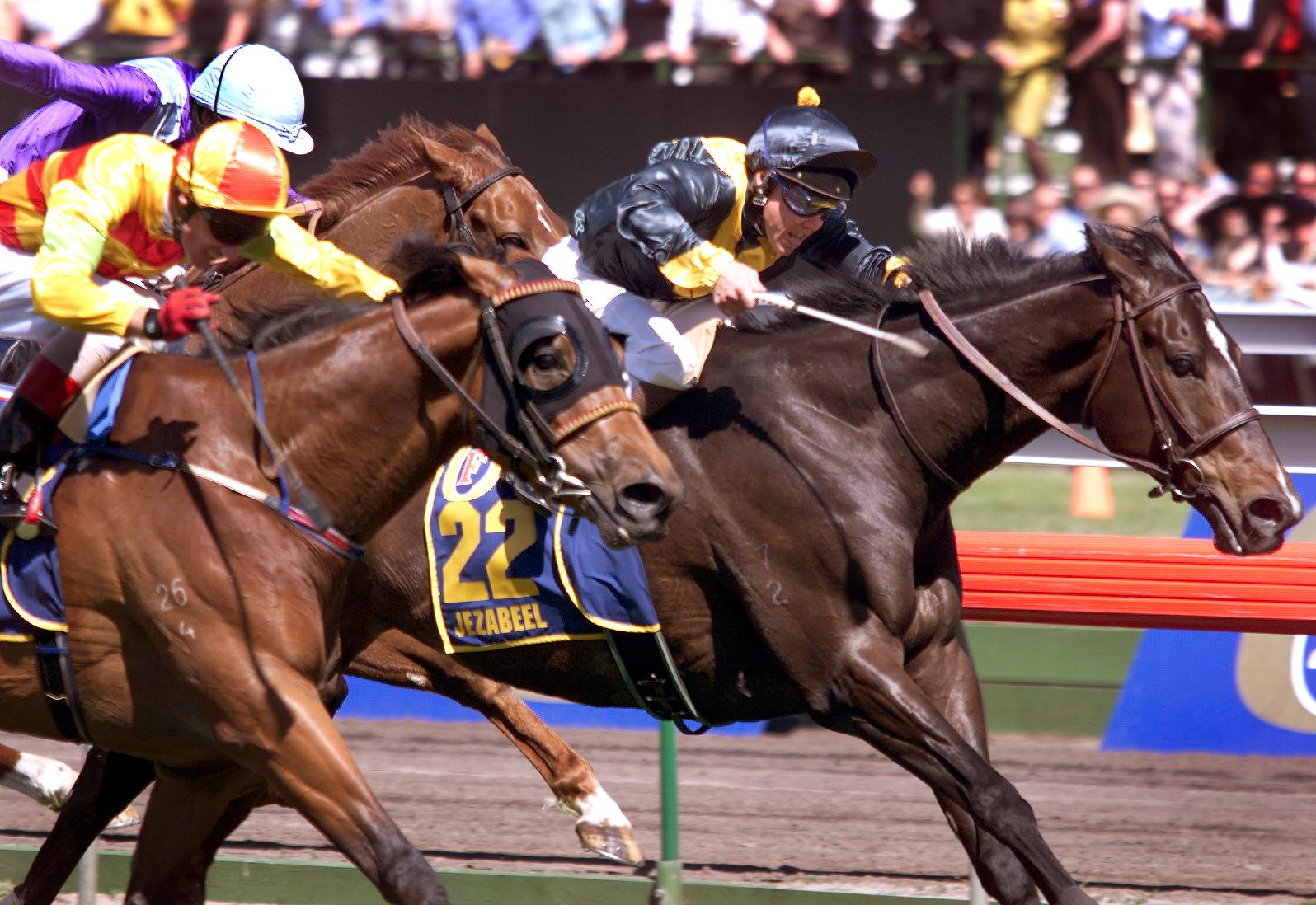 Inexorably Doriemus closed the gap and right on the line he drew level. A stride past the line Hall stood high in the irons and brandished his whip, seemingly in no doubt he'd won. He was wrong. The photo finish revealed Doriemus had failed by a bare nose to catch Might And Power, and become a two-time Cup winner.
Hall's obvious disappointment was only matched by the inward seething of Cochrane, who came back to scale convinced he should have won, although why he didn't protest is a bit of a mystery. Quiet clearly in the last 250 metres his mount had stayed on better than anything else, to finish just over a length from the winner in fourth place.
Cochrane felt that in England the interference Harbour Dues suffered would have almost certainly prompted a stewards inquiry, and that he might even have been awarded the race. But in Australia it didn't, and there's absolutely no doubt this crossed his mind when Taufan's Melody started rolling in at that crucial moment in the 1998 Caulfield Cup.
There were some interesting sequels.
Later that afternoon Lady Herries, the wife of celebrated English right-hand batsman Sir Colin Cowdrey, was shocked to have a beer can thrown at her – perhaps she expected lamingtons.
Just over two weeks later two horses fought out a thrilling finish to the Melbourne Cup, with Jezabeel just getting the better of Champagne. It begs a question: would Jezabeel have won if she'd been awarded the Caulfield Cup, for which she would have almost certainly been given a Melbourne Cup penalty? Taufan's Melody, this time ridden by Patrick Payne, ran another cracking race in the Cup to finish fourth, beaten a length.
Two years later Ray Cochrane saved the the life of his friend, champion jockey Frankie Dettori, when he dragged him from a burning plane after it crashed taking off from England's Newmarket Racecourse. He was awarded the Queen's Commendation for Bravery.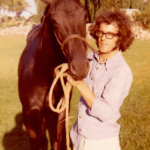 Author:
Brian Meldrum
Brian Meldrum has been a racing journalist for more than 47 years, and is a former Managing Editor – Racing, at the Herald Sun.
Comments
comments
0 comments