---
Reading Time:
3
minutes
THE WORLD tennis rankings can often seem totally bewildering to most fans. MARK HARDING takes a look at the two top men and provides the reasons why Roger should be Number One:
IF ever there was an example of why the world ranking system in tennis needs an overhaul, it's right now with the comparison between number one Rafael Nadal and number two Roger Federer.
It's ridiculous that Nadal is nearly 2,000 points ahead of Federer in the rankings.
That's not to decry the wonderful season the Spaniard has had in his 2017 return, particularly after a wrist injury ruined his 2016 and had many predicting his best days were over.
But the thing is, if Nadal has had a great season, Federer's has been even better.
Both have won six titles. Both have won two Grand Slams – Federer that enthralling five-set win over Nadal in the Australian Open final and a straight-sets anti-climax against Marin Cilic for a record eighth Wimbledon; and Nadal with two overpowering wins for his 10th French Open and third US Open.
The clincher for Federer is that these two great players have met four times this year – with the score Federer 4, Nadal 0.
The latest was a complete domination by the Swiss Maestro in last Sunday's Shanghai Masters. Nadal clearly had no answers on the fast hardcourt, the third time that Federer has won in straight sets on that surface since their epic Australian Open final.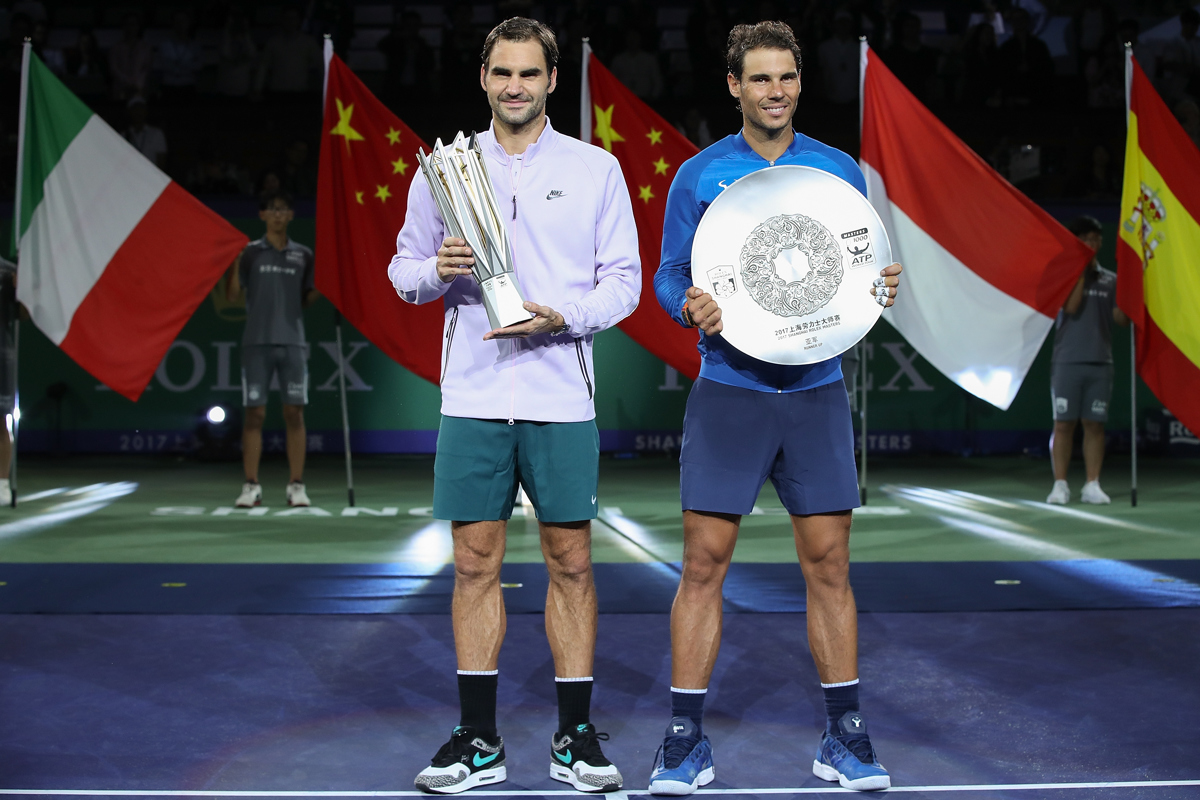 So why is Nadal so far ahead in the world rankings? With both men absent from the last few months of the 2016 season and therefore without carryover points from the ATP Finals last year, the answer is simple.  Effectively, it's because Nadal has played in more tournaments and accrued more points.
He's played 16 tournaments winning six and losing 10 while Federer has played 10 tournaments, winning six and losing just four matches for the year so far.
No consideration is given to the fact that every time they have met, Federer has been superior and that's the problem with the ranking system. Points are allocated regardless of who plays who and how clear-cut the victory is.
The result is that even if Federer was to win his remaining three events for the year – at home in the Basel Indoors worth 500 points, in the Paris Masters worth 1,000 points and the ATP Finals worth 1,500 points – he would still not finish number one if Nadal is the beaten finalist.
So, Federer could win nine titles this year to Nadal's six and finish with a 7-0 head-to-head record – and Nadal would still finish the year ranked number one. How crazy is that?
The 2017 rankings aside, much is made of the fact that Nadal is well ahead of Federer – 23 to 15 – in their career head-to-head records. But that is entirely due to his undeniable superiority on clay.
Federer has an 11-9 advantage on hardcourts and a 2-1 lead on grass but 13-2 in favour of the Spaniard on clay puts his head-to-head lead of eight out of reach, despite not beating Federer on any surface since 2014.
Federer said after the Shanghai Masters he had no chance of ever levelling the score. "It's not going to happen," he said.
"We don't have enough years left on the tour, and we rank too good that we play each other only in finals at the moment. It looks like that's going to stay like that for a few months more, and I cannot win them all against Rafa to be honest. He is too good of a player.
"I played him a lot on clay at the beginning of my career, but no problem. I tried, I was close on many occasions but he is better on clay, so I tried to win the other ones that I can and this year is great, so I am happy about that."
Nadal effectively admitted he could not currently match Federer on any other surface than clay at the moment. "It was a very difficult match for me. I don't know how many unforced errors he made but I don't remember (any).
"I couldn't win because he played very well and he has been better on a surface where he is better. I have to admit, if he plays like this on this surface, it's very difficult to win."
They are two such wonderful players that some might think it better to just be thankful they are still around rather than worry about who is ranked higher. But having played so many classic finals down the years, 2017 has become the year Federer, at 35, has taken charge.
It's just plain wrong that the ranking system doesn't reflect that.
Federer v Nadal Head to Head
| Federer | Head-to-Head | Nadal |
| --- | --- | --- |
| 2 | Clay | 13 |
| 2 | Grass | 1 |
| 11 | Hardcourt | 9 |
| 15 | Total | 23 |
Federer v Nadal 2017
| 2017 | Federer | Nadal |
| --- | --- | --- |
| Win/loss | 44/4 (91.67%) | 65/10 (86.67%) |
| Titles | 6 | 6 |
| Grand Slams | 2 | 2 |
| Prizemoney | $10,523,805 | $12,489,460 |
| Head-To-Head | 4 | 0 |
| World Ranking | 2 | 1 |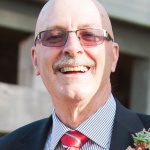 Author:
Mark Harding
MARK HARDING is one of the most experienced and versatile sportswriters in Australia. He is a former news columnist for The Herald, sports editor for the Herald Sun, Chief Sportswriter for the Sunday Herald Sun and Chief Sportswriter for Australia's first weekly national sports magazine, Sports Weekly. He currently produces television shows on international sport for overseas markets.
Comments
comments
0 comments