---
Reading Time:
10
minutes
THE WEEK THAT WAS:  It was a travesty that she never won an Olympic gold medal but now one of Australia's finest track and field athletes has been recognised by her peers in the most meaningful manner they have available. Chief Writer Ron Reed looks back at the week that was:
THERE ARE many elements of Raelene Boyle's exceptional track and field career of which she is justifiably very proud, but none more so than the simple knowledge that she never cheated with drugs, or was even tempted. "I saw the ugly side of sport, we all see it all the time," she said this week. "I don't want to see the ugliness of cheating. Good, honest performances are the most important thing."
It's far from the first time Boyle has expressed that philosophy but the loud applause this time might have meant more to her than on any previous occasion. She was speaking at the Sport Australia Hall of Fame's annual dinner in Melbourne, where she was elevated to the status of official Legend of Australian Sport, the 39th recipient of the lofty accolade. Listening intently were scores of the retired champions from all sports who are among the organisation's 550-odd inductees, living and dead.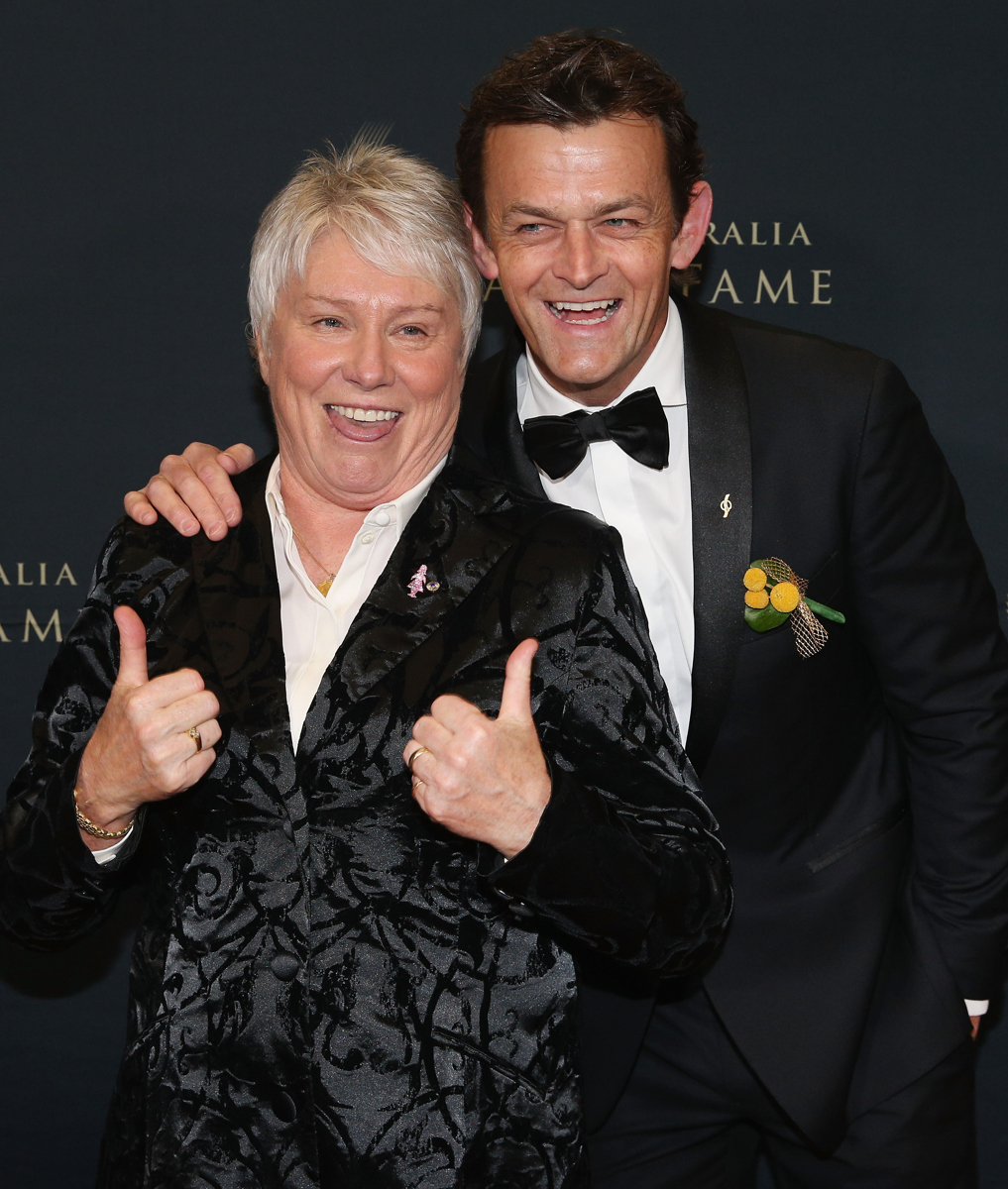 Boyle, 66, is something of an expert on cheating, having been robbed of two gold medals, for the 100m and 200m sprints, at the 1972 Munich Olympics, where she was beaten by East German Renate Stecher, who has since been confirmed as a doper, albeit with a performance enhancer that wasn't on the banned list at the time. It meant Boyle finished her 14-year career with three silver medals but no gold at the ultimate level, although she also claimed a record seven golds at the Commonwealth Games, the last of them in Brisbane 35 years ago this month.
She is now one of eight female Olympians – all runners or swimmers – to have been made a Legend and the only one without the golden memento; indeed, the others all have two, three or four except for Cathy Freeman, who has one – but what a one! The fact that the Hall of Fame directors have chosen to promote her anyway is an eloquent acknowledgement that her official record does not do justice to an athlete who can rightly claim to have been the fastest woman in the world who did not cheat. In fact, it is one of the greatest travesties in the history of Australian sport. She may have been denied another gold by a now-discredited disqualification for two false starts in Montreal four years later and gave up on a final attempt when she pulled out of the 1980 Moscow Games because she felt she couldn't perform properly amid the intense political pressures being exerted by Prime Minister Malcolm Fraser, who tried unsuccessfully to orchestrate a full boycott.
So, if – and yes, it's a big if – Boyle's potential had been realised to the maximum she could have won as many as four gold medals or even more, which would probably make her Australia's greatest Olympian of all. The reality is what it is, and she lives with it comfortably despite the disappointments. Indeed, getting on with life is the overwhelming priority, having won one battle with breast cancer and two with ovarian cancer dating back nearly 20 years. She has spent much of that time helping raise awareness and money so that other women might find the same battles easier. Always a popular figure as a sports star, that work has made her even more admired.
She doesn't pretend to be Superwoman – coping with serious health issues hasn't been easy. But competing on the world stage – especially on an uneven playing field – wasn't easy, either, and that has held her in good stead. "A lot of stuff I learned as an athlete has helped," she said. "There have been hard times and you have to deal with it, which is easier said than done. Depression comes into play and all sorts of stuff, but you get through it. And you find yourself in a position to do a lot of good for people." It helps to have a sense of humour, too, which is definitely one of her assets. "Girls who have breast cancer," she laughs, "they can party, I can tell you!"
Partying is one thing that Boyle has always excelled at almost as much as she did on the track, admitting that her last coach, Ron Dewhurst, would permit her to go out on the town with the girls every Friday night as she was preparing for her swansong in Brisbane – just as long as the Saturday morning training sessions were always up to scratch. They always were. If anyone at this week's function was prouder than Boyle, it was Dewhurst, a quietly-spoken investment specialist with an international reputation and an all-sports fanatic – not to mention a bloody good bloke. Boyle paid an emotional tribute to him, saying he had not merely coached her to run 400m, a distance she detested because it is so hard, but taught her about the need to balance her life after sport. He did a very good job of it.
* * * *
THE HALL of Fame, which is now 33 years old, has struggled to establish the profile it deserves for much of that time, partly because it was born in Melbourne, where it has always held its main function. It's offices and physical presence – a large display in the National Sports Museum – are at the MCG, and it's fair to say that this has created an identity problem when it comes to enlisting support from Sydney and elsewhere. But it seems to be thriving nonetheless – this week's function pulled 1,150 people, as did last year's.
The eight new inductees – footballer Tony Lockett, cyclist Brad McGee, pole vaulter Steve Hooker, martial artist Lauren Burns, water polo player Debbie Handley Cummins, paralympians Troy Sachs and Frank Ponta and sports medicine pioneer Dr Grace Bryant – had been publicly revealed during the preceding couple of weeks but the two big-ticket items, the new official Legend and the winner of the prestigious The Don award were kept secret. Both outcomes got a big tick.
Nobody would dispute that Boyle is a worthy Legend but there is only ever one selected each year so there is always strong debate about who should be next. There are plenty of outstanding candidates, with the organisation's original founder Garry Daly, making no secret of his belief that tennis champion Frank Sedgman – winner of four Grand Slam tournaments and a dominant presence in the Davis Cup – has been overlooked for far too long. I agree, but then I would, I suppose, having written a book about him. This would have been a good year to give him the honour because he is days away from his 90th birthday, not that you would know it from the sprightly way in which he walked into the dinner. While it is impossible to denigrate any of the incumbent Legends – and who would want to? – it is difficult to explain why Ken Rosewall and John Newcombe have been honoured in this way (as have Rod Laver, Margaret Court and Evonne Goolagong Cawley, giving tennis a healthy presence) and Sedgey is still waiting. Surely not for much longer.
The Hall also got it right with The Don, which is awarded partly for outstanding performance but more importantly for inspiring the nation, with the winner deemed to have displayed qualities such as sportsmanship, dignity and courage. And the winner is … boxer Jeff Horn, whose brave defeat of the legendary Filipino Manny Pacquaio in a world championship fight in Brisbane met all the criteria. Horn is the first boxer to be nominated for The Don, let alone win it, and the prestige attached to it will be highly valued by the sport in general, which is always battling an image problem. Horn said he hoped to defend the title in December but did not name a likely opponent. Pacquaio again? "That's up to him," he said.
* * * *
THIS column has always been a fan of Socceroos coach Ange Postecoglou, not least because we share passions for watching Test cricket, barracking for the Carlton Football Club and good writing about sport. Hmmm, perhaps the last one not so much these days because it seems one of the reasons he appears set to walk away from the job next month – whether he gets the team to the World Cup or not – is in some part due to the trenchant criticism he has endured from some sections of the mainstream media, and, now, certainly from the keyboard warriors of social media. It has become savage, especially since this week's narrow escape against Syria, which might not have been helped by his highly controversial decision to start star Aaron Mooy on the bench. It is no wonder he's getting sick of it.
That said, it is difficult to defend or approve of him walking out with the job far from finished, if in fact that is his intention. At a difficult time for Australian soccer on a range of fronts, it creates yet more uncertainty and tension and pretty much amounts to dereliction of duty. There are plenty of people who think he should be sacked forthwith but hopefully the powers that be hold their nerve and convince him to carry on. If he and his team fail to get over Honduras, the final hurdle on the way to Moscow next year, Postecoglou's hard-earned reputation will be reduced to tatters given the circumstances that are now in place. That would be sad.
SPORTSMAN OF THE WEEK
Socceroo Tim Cahill might be nudging 40 but he's still the most valuable commodity the Australian team has, his two goals – the 49th and 50th of his international career – against Syria by far the main reason the World Cup is still on the agenda.
WINNER OF THE WEEK
It's Spring Carnival at the races and there's more to it than just the wonder mare Winx – so how about one called MAIN STAGE, which also won at Flemington, adding another major layer to the celebrations of the group of Richmond premiership players who own it. Bring on the Derby.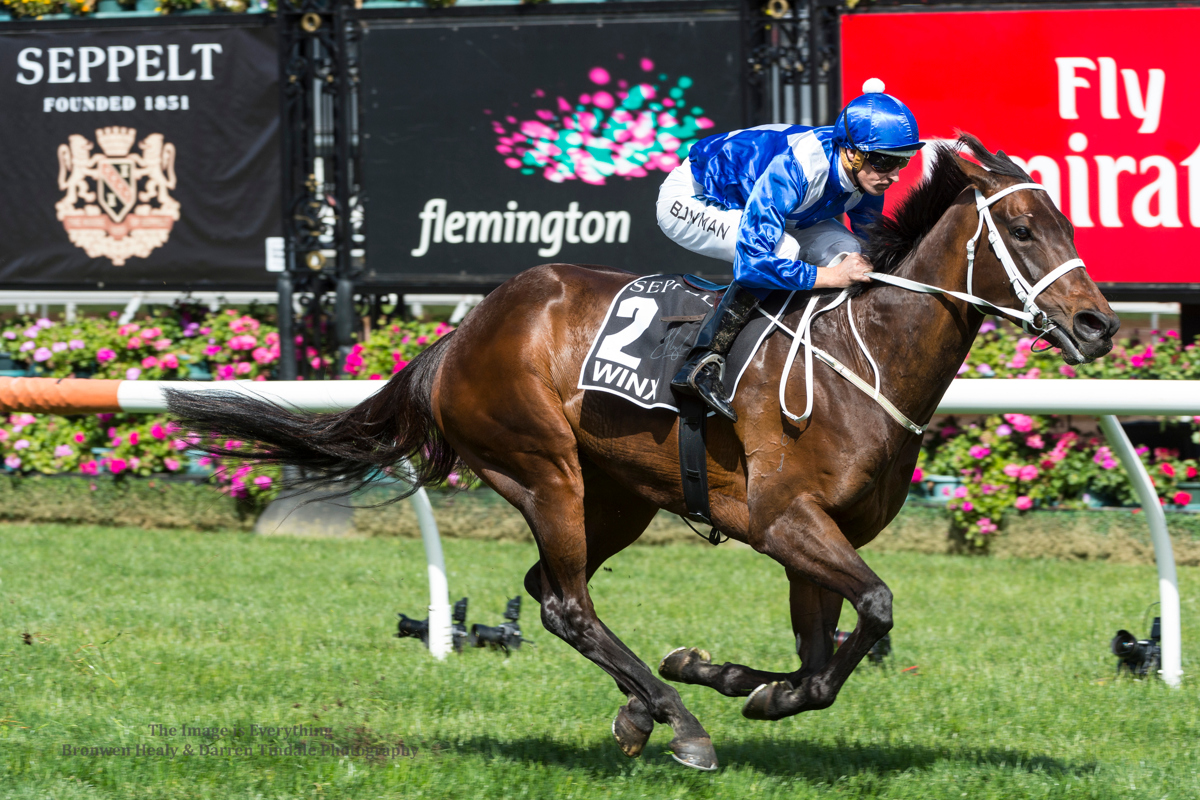 LOSER OF THE WEEK
He is yet to be publicly identified but the Richmond footballer who distributed the photo of a topless girl wearing his premiership medallion is likely to be hard to beat for this unwanted title.
YOU READ IT HERE FIRST
In this column a week ago, Sportshounds predicted that popular sprinter Raelene Boyle was the leading candidate to become the Sport Australia Hall of Fame's 39th official Legend of Australian Sport, which duly transpired on Thursday night.
QUOTE UNQUOTE
 "It's ripping my guts out in a sense that he's not going to play his whole career at Hawthorn. Whilst we'd all like Hodgey to retire as a Hawthorn player we can't be selfish about it because there is much more to this decision." Hawk coach ALISTAIR CLARKSON feels the pain as he farewells club legend Luke Hodge.
"I've always thought, look at Clarko, you've got to be crazy to be a coach." HODGE bids a fond farewell to Clarkson, his mentor and partner across four premierships.
"Sixteen years on, now married and looking to start a family, my priorities have shifted. I need to be around my family back home, who I have spent the last seven years doing long-distance with." Now ex-Gold Coast star GARY ABLETT junior tells the world why he wants to return to Geelong – and it's hard to argue with.
"She's got a big reputation and she won't retire with multiple unplaced runs next to her name. One race at a time and while she keeps winning she keeps the dream alive." Trainer CHRIS WALLER is keeping all the options open after mighty mare Winx makes it win No 21 in a row at Flemington.
"Part of the special affinity we have as a group comes from the honest sessions we had in the pre-season – they've been called the Triple Hs – where we talked about our hardships, our highlights and our heroes. To see team-mates go into depth about their life away from football showed a vulnerability that led to a trust we carried through until the Grand Final." Richmond star BACHAR HOULI pinpoints one of the reasons why the Tigers clicked when it mattered most.
"This wasn't luck and it wasn't us catching the competition on the hop. We're building something that's pretty cool and something we believe can be replicated quite well. Every kid who comes in each year is going to be made to understand what it takes to be a Richmond man." Houli's team-mate ALEX RANCE couldn't agree more.
"Essendon – you could never get a straight answer out of the Bombers, particularly when Kevin Sheedy was coach. He was a great coach but he treated the trade period like a game. He'd talk in riddles and change his mind." Former Hawthorn recruiter GARY BUCKENARA nominates the worst club he ever had to deal with in trade week.
"I think I'm a pretty rational person and it can be pretty hard to fathom that you can be in the best 22 for 130 weeks and finish sixth in the best and fairest and not have a contract for next year." North Melbourne's SAM GIBSON is understandably bemused about his delisting with those impressive stats behind him.
"He's just a freak. He's just got real belief in himself, a real unique and extraordinary individual and he led from the front today." Socceroos coach ANGE POSTECOGLOU joins in the applause for two-goal hero Tim Cahill.
"The first word I ever said was Mobil. My old man carted fuel around. Drove a Mobil Volvo truck. So Mobil and Volvo, they were my first words." Supercars driver SCOTT McLAUGHLIN knew where he was heading in life very early – so to speak.
"You know how ambitious I am. Nothing's going to stand in my way." Former soccer superstar HARRY KEWELL is in the early stages of a coaching career – but far from finished.
"I have slept next to dead people just to stay quiet so the rebels could go past… I have run as bullets flew over my head … many people who have experienced what I have experienced, their mindsets wouldn't be right." Emerging Sydney rugby league player OBED KARWHIN did it tough growing up in Ivory Coast.
"It's probably fair to say there's no horses here this year that have the high profile of some of some of the horses we've had in the past. But this is the strongest in terms of depth we've ever seen. I think the internationals are again in for a strong carnival." Racing talent scout LEIGH JORDON is, as usual, well pleased with the outcome of his work.
"My family realised they had to find a way to get me off the streets. I was going down the wrong paths and they were worried they mightn't be able to get me back. If I hadn't found racing I think I'd be pretty bad today." Gun Brazilian jockey JOAO MOREIRA beat the odds to become the winner he is.
"The NBL has arrived." Australian basketball's owner-benefactor LARRY KESTELMAN is the happiest man in America as his baby, Melbourne United, goes within a point of knocking off NBA team Oklahoma City, much to the amazement of the locals – and most Australians, for that matter.
"I guess I'd love it if he were out here. I'd love for the Australian crowds to get stuck into him the way the Poms got stuck into our blokes over there." Fast bowler MITCHELL STARC predictably has no sympathy for England's in-strife star Ben Stokes, who may or may not make it to the Ashes.
"Sometimes I don't sleep well. You can hear me starting to stutter and slur my words. My memory is not that good any more. That's just the price I've paid, the price of being a fighter." Australian UFC heavyweight MARK HUNT still can't understand why they won't let him fight any more.
"She was a great bloke, Flo Jo." Newly-installed Legend of Australian sport RAELENE BOYLE laughingly makes plain her opinion of the late Florence Griffith Joyner, the American sprinter whose impossibly fast times in the 80s convinced most people she had to be on the juice.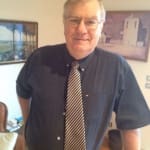 Author:
Ron Reed
RON REED has spent more than 50 years as a sportswriter or sports editor, mainly at The Herald and Herald Sun. He has covered just about every sport at local, national and international level, including multiple assignments at the Olympic and Commonwealth games, cricket tours, the Tour de France, America's Cup yachting, tennis and golf majors and world title fights.
Comments
comments
0 comments