---
Reading Time:
5
minutes
THE MELBOURNE to Warrnambool cycling classic has had many heroes over its long history. ROD NICHOLSON meets one who rode and rode and rode and…eventually won!
THERE is no greater example of the never-say-die attitude to succeed in the iconic Melbourne to Warrnambool cycling classic than Tim Decker.
Decker was 34 when he finally fulfilled his boyhood dream to etch his name into the nation's longest one-day race and the world's second oldest road race – at his 14th attempt!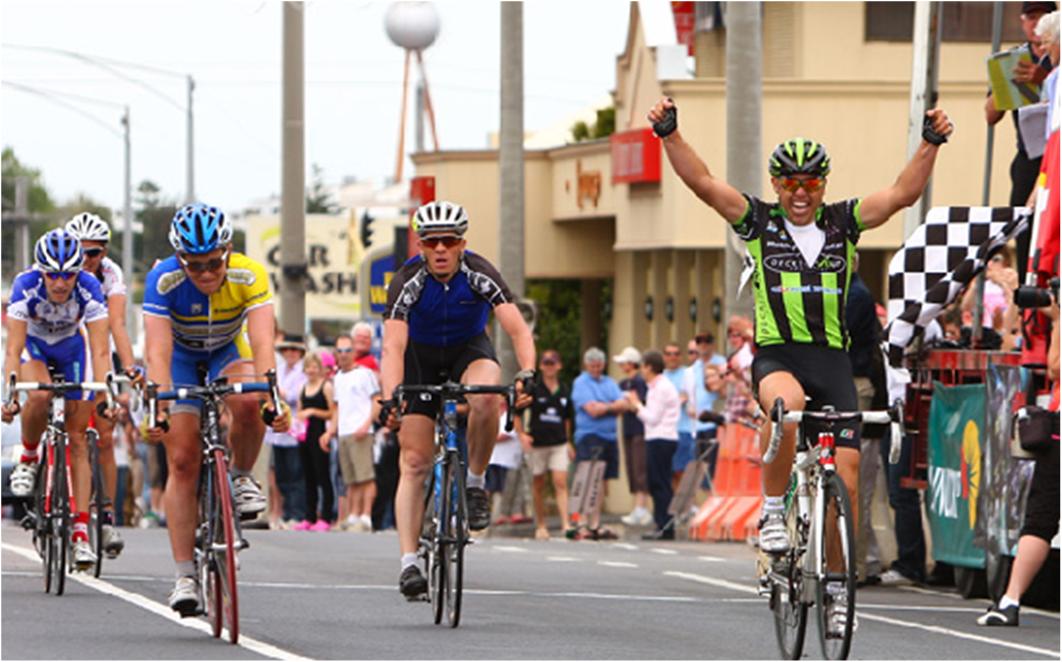 "It was as if everything aligned – it was my 14th attempt, I wore No 14 and the night before the race I stayed in room No 14," Decker recalled this week.
And if anyone doubted his love of this Australian sporting institution, the now 44-year-old will get in the saddle again on Saturday to tackle his 20th "Warrnambool" over the 277km road of reckoning.
"It is the 10th anniversary of my win and that is one of the reasons I am going around again," Decker explained. "Another is the fact that my son was born five weeks before I won the race and he will be there at the finish at an age that he can appreciate what it is like for the winner of this great race.
"And the other reason is that I am bringing together my men's track team from around Australia – from Victoria, NSW, WA and Queensland – to prepare for the season ahead and the Commonwealth Games. It is a brilliant challenge for these guys who will suffer mentally as well as physically during the ride and I'll be right there with them," he said.
Decker last rode in the "Warrnambool" in the centenary race in 2015 and on Saturday he will endure his 20th ride, making him an integral part of the 102-year history of the race.
To put Decker's lifelong love of this race into perspective, one needs to examine his inauspicious start, his agonisingly close finishes and his ultimate reward for perseverance and unbridled determination to succeed.
His first foray was in 1993, at the age of 20. Off the 14-minute handicap in the 23-rider second-scratch bunch following eye-catching recent performances, he failed to complete the course.
He fronted and failed to finish yet again the following year when off scratch, after notching first and fastest a fortnight earlier in the 160-kilometre Tour of the Shipwreck Coast, encompassing the Great Ocean Road.
He did however scamper by car from Camperdown just in time to see West Australian Gavin Parsonage outlast Queensland international Robbie McEwen at the Warrnambool post.
And it was not a case of third time lucky in 1995. He was off the 14-minute handicap again in a field of 204 riders that included nine cyclists from Canada, Italy and Germany, plus German speed ace and multiple grand tour winner Marcel Wust.
Decker crashed heavily near the Mr Moriac pub, 120 kilometres into the race. Alone, battered and bruised, he waited for the scratch-markers and somehow stuck with that bunch.
As he prepared for his fourth attempt – the first massed-start Warrnambool in 1996 – he was involved in a 10-rider pile-up on the opening day of the inaugural Tour of Sunraysia in Mildura and suffered a broken hip, putting him on the sidelines for four months and ending his hopes of contesting the Warrnambool.
He again failed to finish in 1997, but belatedly completed the journey in 1998.
After five character-building attempts, Decker almost fulfilled his dream in 1999, finishing third to Warrnambool's Jamie Drew and Bendigo clubmate Chris White.
The 2000 Warrnambool was a heartbreaking event for Decker. In driving rain and howling cross-winds he was among only seven in the front group with 10 kilometres to ride. As the sprint began, Decker was engaged in "a bit of argy-bargy" with Hilton Clarke Jnr and "ended up free-wheeling in the right gutter so I did not crash." After a 40-minute protest hearing, the placings stood and Decker had to come to terms with the fact he had failed by only five centimetres to fulfil his dream.
The following years were disappointing – 15th in 2001, 16th in '02 and seventh in '03 as well as crashing and breaking a collarbone in '04.
His never-say-die attitude didn't waiver and he pushed himself into fourth in 2005 and sixth the following year.
If all good things come to those who wait, 2007 was to be Decker's destiny. It was his 14th attempt to etch his name on to the illustrious winners' roll but it so nearly ended in further despair.
Decker recalls the drama of the day after he was in a group of 30 riders who broke away from the field. Conditions were extremely tough with the riders being "shelled by the wind" so by the time they reached Camperdown, about 70km from the finish, only nine remained in the leading group.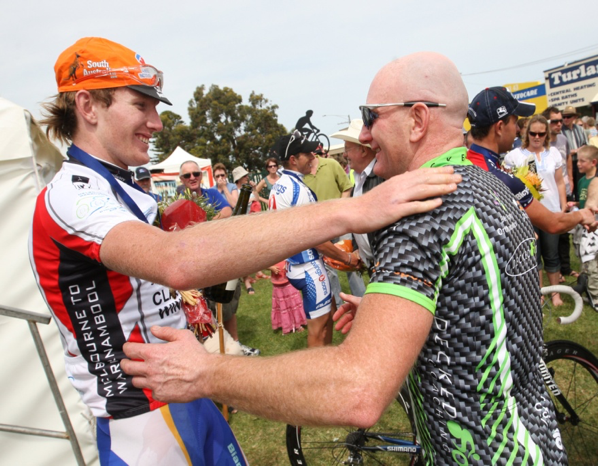 "Nobody was strong enough to break away on his own," Decker recalls. West Australian Benny King attacked at Terang, 45 km from the end, and soon after that "attacks came from everywhere".
The Gippsland-based New South Welshman Joel Pearson was 50m clear with only 1200m to race and a couple of riders (WA's Benjamin King and Victorian Mark Hooper) zipped past Decker.
"Just 150m out, I stood up in the saddle and let everybody have it," he recalled.
Even with victory at hand, Decker's dream almost came unstuck.
"I tried to change into my highest gear at the 100m mark. The gears slipped when I changed and I pretty much limped over the line to win.
"I screamed out 'Yes!' and threw my arms in the air. I was over the moon, I'd worked so hard for so long and I'd finally achieved the amazing dream at the age of 34."
Even with victory at last, Decker still hadn't had enough of the cruel classic. He rode again in 2008 before finishing a gutsy third in 2009.
For the next three years he took a more comfortable seat, travelling in a car with Warrnambool radio station 3YB's broadcaster Johnnie Holland as a special comments expert.  After Holland's death Decker decided to mount the bike again in 2013 as a tribute to the broadcaster. It had been Holland's calls of the classic which had inspired him about the sport during his youth on a farm at Toolondo near Horsham.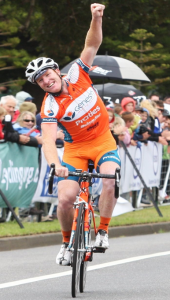 After his racing days Decker began putting as much effort into producing elite cyclists as he did during his "Warrnambool" forays. He was assistant coach of the NSW Institute of Sport, then spent six years as head coach of the South Australian Sports Institute's cycling department which led, in 2013, to the post of coaching director of Cycling Australia's national track endurance program.
He attended the London Olympics in a development role and was in charge of Australia's pursuit and omnium contingent at the 2016 Rio Olympics.
He has had to overcome some health problems, including a couple of brain-bleeds in 2014, forcing him to laze around for three months which saw his body weight balloon from 66kg to 80kg.
"A good excuse to get back on the bike," he laughed.
So now for the 277km trek on Saturday. Getting to the starting line is a victory in itself. Finishing will be yet another milestone chapter in Decker's remarkable Melbourne to Warrnambool cycling classic history.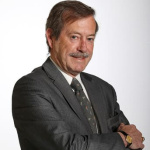 Author:
Rod Nicholson
ROD NICHOLSON is one of Australia's best-known sports journalists. He reported cricket, football, racing and other sports for 47 years for The Herald and The Herald Sun.
Comments
comments
0 comments