---
Reading Time:
4
minutes
LIFE in "retirement" has never been so hectic for the man who called a record 36 Melbourne Cups, as JOHN CRAVEN reports:
Recently-retired race broadcaster Greg Miles feels he has been on a "great odyssey" since he called his last event at Caulfield on Easter Saturday.
"I've hardly had more than 10 days at home at any time since then," he said. "It's been relentless, especially early on."
The strictly-disciplined Miles, 57, who called a record 36 Melbourne Cups, travelled to Morocco shortly after his retirement to make a television documentary on Arabian pony racing for racing.com.
Then he was off to Papua New Guinea as a guest of the Carbine Club in Port Moresby.
A holiday with wife Alison in Thailand followed, in between sojourns in Brisbane to address the Bernborough Club, Noosa to talk to the Tigers Football Club, and to the Port Augusta Cup in South Australia for a fund-raiser.
He attended the Darwin Cup carnival for two speaking engagements before heading off to New Zealand as a guest of the Waikato District Racing Association in Hamilton.
And he's not long returned from a five-day stint in Central Queensland where he was a member of the Melbourne Cup promotional tour group.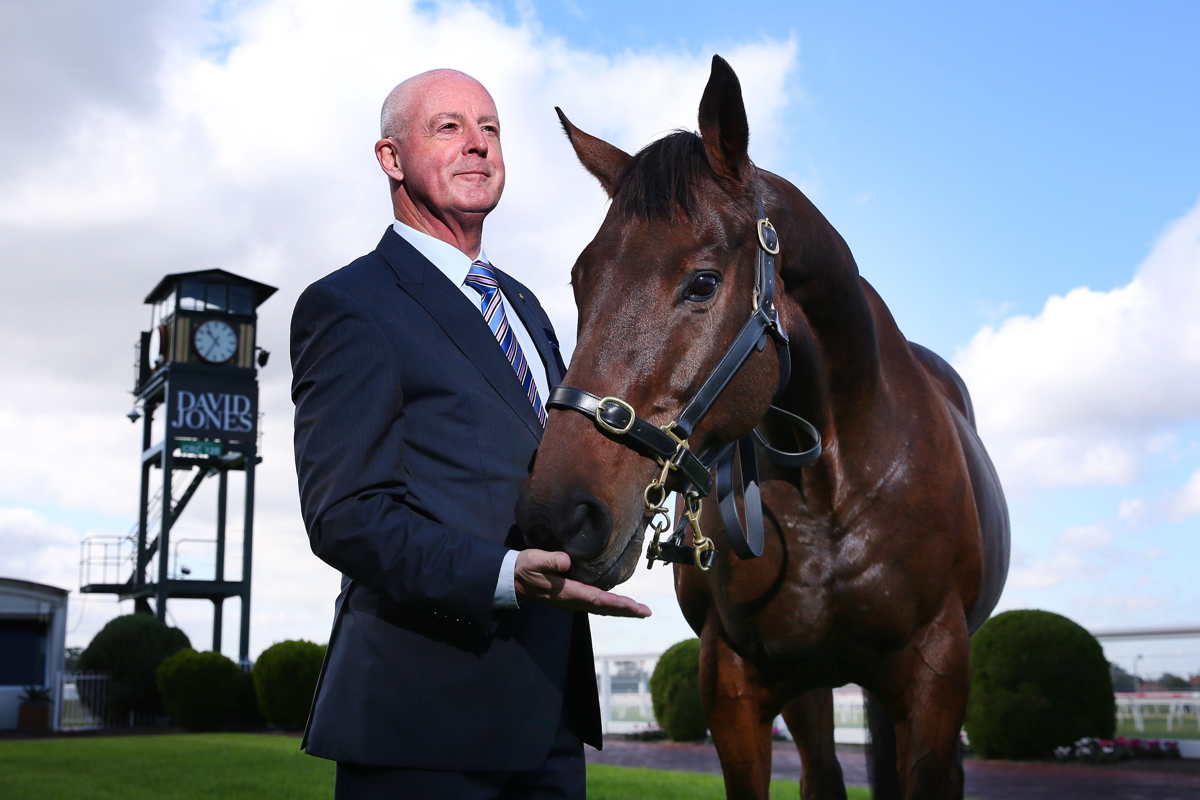 "That trip was a fair challenge," he said. "We stayed in dormitory-style accommodation at an agricultural university in Longreach and spoke at Outback places like Barcaldine and Winton. It was enjoyable, but good to get back into my own bed at Williamstown."
A passionate Richmond supporter, Miles still smiles broadly when discussing the Tigers' historic victory, which he proudly witnessed with his son Daniel.
"I was lucky enough to see the Tiges win their previous flag in 1980, but this one was fantastic," he said. "It did coincide with a busy time for me, though."
Miles is in heavy demand as a master of ceremonies at sports functions. He presided over a dinner for 200 on grand final eve at Moonee Valley races where he interviewed the world's best jockey, the Brazilian Joao Moreira. Then, on the day after the big match, he hosted another 200 guests at an Underwood Stakes luncheon at Caulfield.
"The Caulfield lunch was pretty special as the guest-of-honour was David Hayes, an Adelaide supporter," Miles laughed. "I enjoyed that because I could hardly celebrate the night before – just a couple of beers and a bottle of champagne before going to bed about nine o'clock."
A couple of weeks beforehand, he felt honoured to interview Michelle Payne at the Girls-Day-Out lunch at Flemington.
Mild-mannered Miles was overwhelmed by the Australia-wide wave of affection and genuine goodwill which greeted his departure from calling, but insists he has not retired from the racing industry.
He will continue to make documentaries for racing.com – a job he relishes – and early last month returned to the air waves as host of Radio RSN's Saturday morning racing shows, Trainer Talk and The Panel, with Dean Lester, Warren Huntly and Matt Stewart.
On top of that, he is working studiously on writing his memoirs for an autobiography to be published next year.
Not known for his flamboyance, Miles is compiling a wonderfully-entertaining dossier which discloses the extensive humorous side of his personality, his incredibly-tough battle to get started as a racecaller and – among other revelations – his spirited punting exploits and his early girl-chasing days in the schoolyard.
He still laughs heartily while recalling his first real job – a jack-of-all trades junior in the ladies perfume and soap department at Myer's in Bourke Street, Melbourne.
Aged 17, dark-haired Greg found himself sweeping floors, re-stocking counters and selling expensive perfume alongside four much-older women who took great delight in mothering him.
"I was sick of it after the first couple of months, but the girls I worked with were good fun," he writes. "They were all married women and enjoyed having a young bloke around."
Greg admits he clock-watched for most of his nine-hour days, but received a substantial reality jolt one afternoon when challenged by an agitated bloke who approached him and sought directions to another department.
"You're in the wrong area, but if you go down that aisle and turn right you'll eventually find it," Greg pointed, politely.
Thirty minutes passed before the inquirer returned, steam gushing from his ears.
"I could see him coming up the hallway and he was fuming," Greg recalls. "He stormed straight up to me, poked his finger into my chest and said: 'You sent me the wrong way and, what's more, you're a little poofter!'
"I had no response. I just stood there, dumbfounded," he reveals. "The girls were shocked. I'd never been called a poofter before. Obviously, it had more to do with the department I was working in, rather than my sexual preferences."
Miles writes: "That was one of the tipping points of my departure from the ladies perfume department at Myer's. I applied for a job as a clerk with the Victorian Railways and got it."
JOHN CRAVEN is collaborating with Greg Miles on his autobiography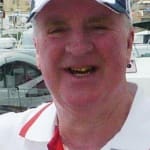 Author:
John Craven
JOHN CRAVEN was a highly-regarded sportswriter at the Geelong Advertiser, Launceston Examiner and Melbourne Herald before leaving full-time journalism in the early 1980s to embark up on a career as a publisher-promoter.
His company, Caribou Publications and Events, grew into Australia's largest cycling promoters, employing up to 150 full and part-time staff, and organising the Herald Sun Tour for 16 years, the Melbourne to Warrnambool for 18 years, and creating other modern-day classics.
Craven has written three books – the biographies of Raelene Boyle and racecaller John Russell, and an acclaimed history of the 122-year-old Melbourne to Warrnambool Cycling Classic.
He is currently collaborating with the recently-retired race broadcaster Greg Miles on his biography.
Comments
comments
0 comments