---
Reading Time:
4
minutes
FLEMINGTON GETS its first look at Winx and the spring carnival is off to a turbo-charged start. Chief writer RON REED was there:
ARE WE SURE she is even a horse? It was as if Winx was a superior species – a cheetah in a race against buffaloes, perhaps – as the magnificent mare destroyed yet another set of also-rans in the Turnbull Stakes at Flemington. Truly, it was gobsmacking to witness. Old hands who have spent maybe 50 years or more watching great racehorses come and go were wandering around the mounting yard afterwards, shaking their gnarled heads at each other. Simply extraordinary, they agreed – with no dissenters.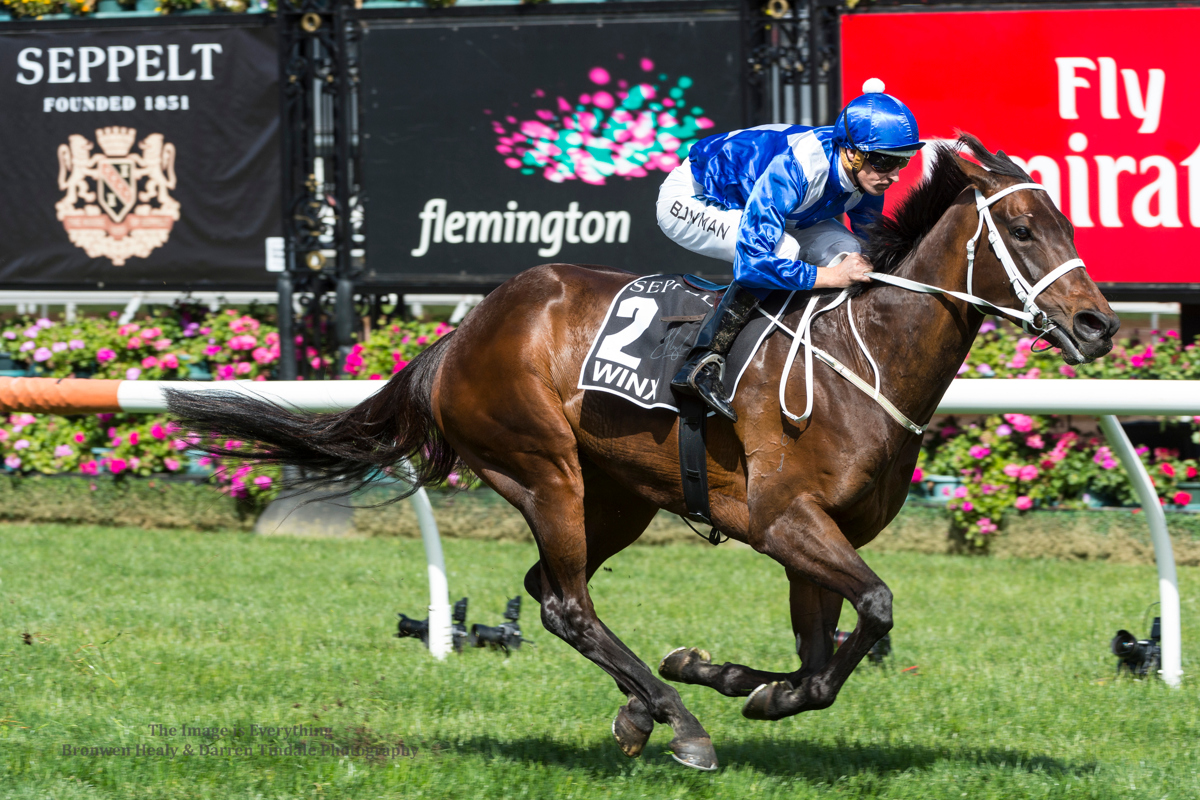 Notwithstanding jockey Hugh Bowman's cautious suggestion during the week that nothing is ever guaranteed about any horse race – there are too many uncontrollable variables, he said – it was, of course, a foregone conclusion that Winx would mark her first visit to Australia's premier racecourse by extending her amazing winning streak to 21. Like all her wins are now, that would be special. But how special?
Very. She loped around mid-field for most of the 2000m, as she always does, and then, between 500m and 300m from home down the famous straight where the Melbourne Cup is decided every year, she virtually walked – well, jogged, maybe – past the leaders as if they were standing still and disappeared into the middle distance, winning by 6 ½ lengths. It seemed like 16 and probably could have been if Bowman had wanted it to be. And these were not camels – another inferior species – she was humiliating; the Turnbull is a Group 1 race and the two placegetters, Ventura Storm and Humidor, are winners at that lofty level. Past winners of it constitute an absolute who's who of the sport – Rising Fast, Makybe Diva, Tobin Bronze, Dulcify, Sunline, Northerly, Galilee, Leilani, Vo Rogue, Doriemus, Let's Elope, Better Loosen Up, Super Impose … the list goes on. And now, Winx – possibly destined to be acclaimed the best of them all.
So: another $300,000 jumps in for the connections, taking her prizemoney to $13,775,430; she remains odds-on to win the Cox Plate for the third year in a row, which will take her past triple Melbourne Cup winner Makybe Diva's earnings record for an Australian horse; and her status as the world's best horse on turf is confirmed. We look forward to the day when that conditional descriptor "on turf" is rendered redundant, but that probably won't be until she races in England, which surely must happen sooner or later. Bring it on.
Normally, the Turnbull Stakes meeting is the last of the lead-up events to the Spring carnival, with next Saturday's Caulfield Guineas the day that really bounces the ball. Winx's appearance at headquarters changed that. Trackside, there was a palpable sense of occasion. The crowd of 20,282 was short of the 25,000 the VRC was hoping for after a fortnight-long promotional blitz, but it seemed much bigger and was, anyway, considerably more than it would otherwise have been. In stall 69 as she waited for the appointed hour to tick over, the queen attracted a crowd that was always several deep, most of them taking souvenir photos. She obliged by posing with her ears pricked, confirming Bowman's observation at trackwork on Thursday morning that she is always well aware she is the centre of attention.
In the aftermath, there was just this slightly smug sense that you had done yourself a favour by being there to see something extraordinary. Part-owner Debbie Kapitis squealed with delight, which she has developed into an art form through plenty of practice, but otherwise a certain calm prevailed. Perhaps people were just speechless. But perhaps it was because at the end of the day it was just part exhibition, part warm-up for something else. Yes, it was important that she won – that she did not get beaten, if such a fine distinction can be made – but this wasn't the grand final.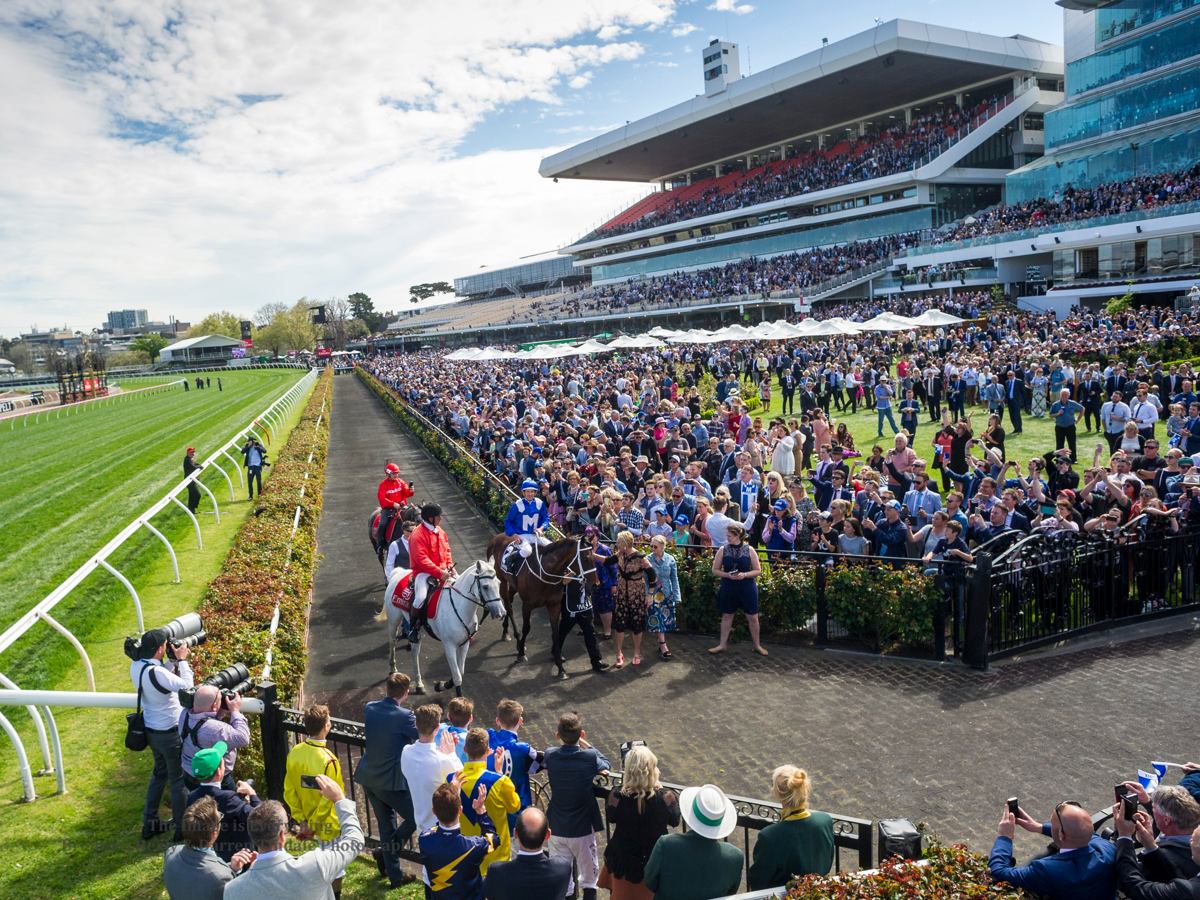 Of the cast of characters in this theatrical production, none – other than the horse, of course – has a more appealing, if understated, star quality than trainer Chris Waller. He is cool and calm, informative and accessible, eloquent and intelligent – an ornament to the game, as the old cliché goes. He doesn't try to hide his excitement but doesn't get carried away either. He doesn't pretend to be more important than his four-legged legend.
"This makes me feel pretty special. What a great horse," he said. "When she gets wound up and let's go, it's pretty scintillating.  All of her wins are so special. Wherever she goes, she doesn't disappoint." He was asked whether he – they – had a conscious aim in mind to take the streak past 25, thereby upstaging the recently retired sprinting legend Black Caviar, who won that many without ever getting beaten. He offered a classy response.
"I don't think we will ever take anything away from Black Caviar," he said. "She's undefeated. That's very special. The day Winx gets beaten Black Caviar will come straight up to the top and rightly so. We are happy to be talked about in the same conversation as Black Caviar but to be undefeated is pretty unbelievable."
What is truly unbelievable is that Australian racing has been privileged to see two such superb racehorses – three, counting Makybe Diva – in such a relatively short space of time. It is a golden era and it is far from finished yet.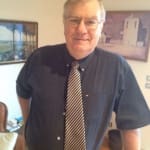 Author:
Ron Reed
RON REED has spent more than 50 years as a sportswriter or sports editor, mainly at The Herald and Herald Sun. He has covered just about every sport at local, national and international level, including multiple assignments at the Olympic and Commonwealth games, cricket tours, the Tour de France, America's Cup yachting, tennis and golf majors and world title fights.
Comments
comments
0 comments