---
Reading Time:
4
minutes
WHAT MAKES a trainer boo his own horse? BRIAN MELDRUM recalls the day that George Hanlon booed and then got booted himself:
REFLECTING on Winx being long odds-on to land her 21st straight victory in Saturday's Turnbull Stakes at Flemington, I started thinking back to another Turnbull Stakes, another odds-on favourite, and one of the biggest boo-boos in Australian racing.
Now, it can be argued that racing's biggest boo-boo was made by owner Evelyn – no wonder he preferred E.A. – Haley, when he refused trainer Tommy Smith permission to run his champion three-year-old, Tulloch, in the 1957 Melbourne Cup.
Tulloch had weeks earlier won the Caulfield Cup in a canter, and three days prior to the Melbourne Cup beat a horse called Prince Darius by eight lengths in the Victoria Derby.
Haley got his way, and Smith, along with thousands of Tulloch fans, had to watch Prince Darius get to within a neck of the eventual Cup winner, Straight Draw. It goes without saying Tulloch would have walked in.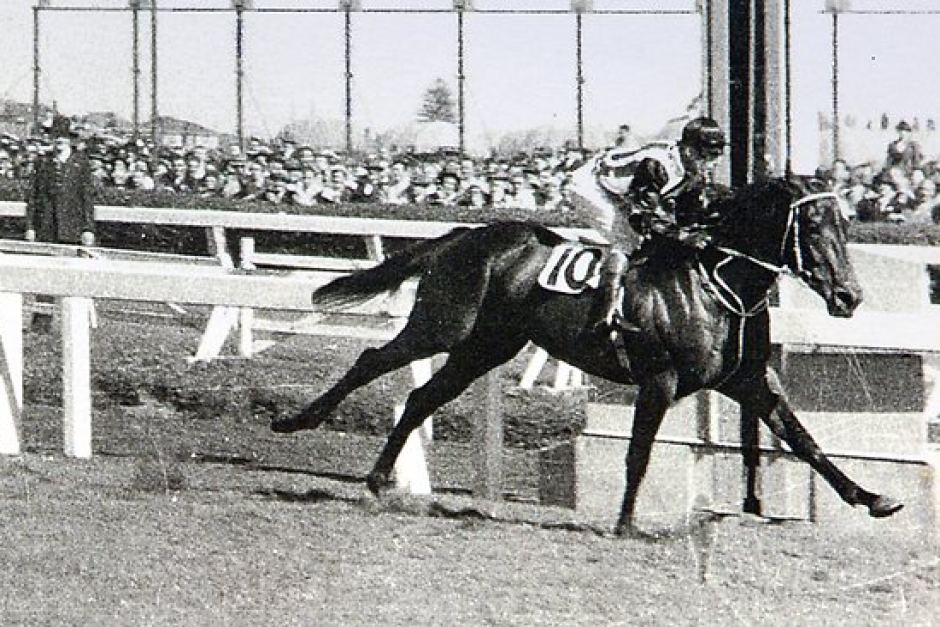 It's a hard boo-boo to beat, that's for sure, but the events of Turnbull Stakes day, 1975, led to a boo-boo that also involved an owner and a trainer, but this time in reverse. And this was a literal boo-boo.
Taras Bulba, a big, bay gelding by Oncidium, had proved himself an outstanding three year-old in season 1974-75, winning four Group races, including the AJC Derby and the AJC Spring Champion Stakes, and finishing second in the Cox Plate behind Battle Heights.
Owned by Mornington builder Jim Marconi, he was in the care of master trainer George Hanlon, and in the spring of 1975, despite being a somewhat moody galloper, was favourite in the early markets for the Cox Plate and the Melbourne Cup.
He confirmed that rating at his third start back from a spell by winning the Underwood Stakes over 2000 metres at Caulfield in a canter, and nine days later, at Flemington, was sent out the 4-6 favourite to win the 2000 metre Turnbull Stakes.
His backers had a few anxious moments when Taras Bulba put on a pig-rooting exhibition behind the barrier, but in the run he settled nicely, a tad wide but forward of midfield. Shortly after straightening, jockey Harry White allowed him to stroll to the lead, and all was well.
Well, not quite. Former New Zealand mare Analight issued a challenge inside the 300 metre mark, and a roar went up when she went straight past the favourite, who was now under hard riding. Then came a stunned silence as 66-1 shot Vicky's Son shot past him as well, and that's how they finished.
It didn't take long for the silence to be broken. The big crowd of more than 20,000 began booing and jeering as Taras Bulba came off the track, and by the time he'd reached the mounting yard it had reached a crescendo.
White could hardly be heard above the din as he tried to explain what had happened. "I could feel him putting the brakes on in the straight. He put his head up and didn't want to race."
One of those listening was the then Melbourne Sun's chief racing writer, Keith Hillier, who was also doing TV interviews for Channel 7's Sunday afternoon blockbluster, World of Sport.
Hillier had already interviewed Analight's trainer, Cyril Beechey, but spied a bemused Hanlon standing nearby and decided to get his opinion. "What did you think, George?" Hillier asked. "Terrible run, terrible run," Hanlon replied. "Shocking!"
"The crowd don't like it," Hillier said."There's a lot of booing." Hanlon threw up his hands. "They should boo, they should boo," he said, then added, "I'll boo too. Boooo, boooo!"
The following day the races were replayed on World Of Sport, and up came Hillier's interview with Hanlon. Of course, who should be watching but Marconi, and he didn't take kindly to hearing his trainer boo his horse.
His immediate thought was to take Taras Bulba away from Hanlon, but with the Cox Plate coming up others convinced him it might not be a good idea. The gelding ran fourth in the Cox Plate, on a track that was so heavy the meeting was abandoned 15 minutes later. It was won by New Zealand galloper Fury's Order, ridden by a baby-faced 17-year-old Kiwi apprentice named Brent Thomson.
After deciding not to go on to the Melbourne Cup Taras Bulba was sent for a spell, and upon his return it came as no surprise to see him stabled with Tommy Smith in Sydney, and not George Hanlon at Epsom.
In his first start for Smith, Taras Bulba returned to Flemington, the scene of the "crime", to start the 5/4 favourite for the Blamey Stakes, and would you believe it, he was beaten again and copped another almighty heckling.
This time it was't the horse's fault, rather that of his rider, John Duggan, who was completely outridden by the jockey of the winner, Lord Dudley. And who might that have been, you ask? Harry White, of course.
Losing Taras Bulba proved very costly to Hanlon, for the gelding went on to win four more Group races, and ran a number of placings, before a second bleeding attack early in 1977 saw him banned from racing in Australia. He was then sent to race in the US, and won a Group race at Hollywood Park.
Jim Marconi continued to be frustrated by his trainers, and eventually he decided he'd be better off training his horses himself. Of course most scoffed at the idea, and predicted he'd go to the wall, but in the famous words of one Teddy Whitten, he "stuck it up 'em".
He enjoyed a lot of success, and trained some real top-liners, none better than Rancho Ruler, whose wins included the Lightning, Manikato, Memsie and Rupert Clarke Stakes, which now are all Group One races, and amassed more than $1 million in prizemoney.
And for Jim there was only cheering, no booing.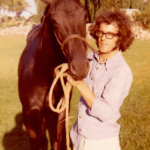 Author:
Brian Meldrum
Brian Meldrum has been a racing journalist for more than 47 years, and is a former Managing Editor – Racing, at the Herald Sun.
Comments
comments
0 comments