---
Reading Time:
11
minutes
THE WEEK THAT WAS: Two Australian sports stars – one a him and one a her – have made fans sit up and take notice like never before in their highly impressive careers, says Chief Writer RON REED:
AS THE spotlight burns ever more brightly on women's sport, you might wonder who is Australia's No 1 distaff athlete. Earlier this year, I would have nominated cricket captain Meg Lanning, but she is now off the scene with injury and will miss the forthcoming Ashes. Then hurdler Sally Pearson reappeared, brilliantly winning the world championship for the second time and probably jumping to the top of this list. Dual-sport star Erin Phillips, the best player in the AFLW's first season and a professional basketballer in America, had some claims. But now the clubhouse leader is, surely, soccer star Sam Kerr.
The 24-year -striker has been all over the media this week as the Matildas have twice beaten one of the world's best teams, Brazil. Coming on top of accounting for Brazil, Japan and the US at last month's tournament of nations, this feat has led them to being described by some observers as Australia's best sports team, male or female. It's difficult to dispute, and may be underscored at next month's Sport Australia Hall of Fame dinner where they are among the finalists for the prestigious The Don Award, which recognises not just performance but inspiration of the nation. They were already officially among the contenders before this week's heroics so now they will be doubly difficult to beat. The other contenders, by the way, include Phillips.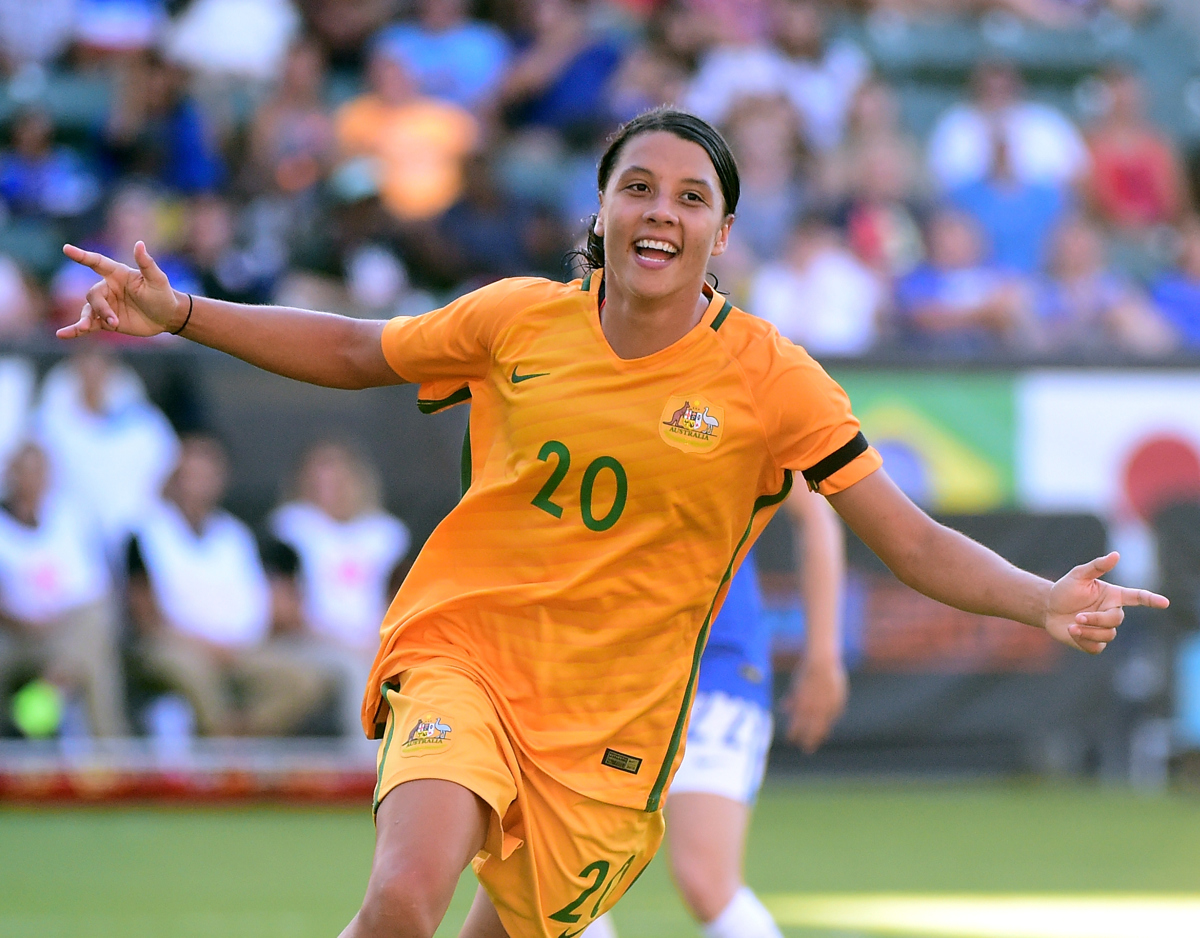 Big crowds have been watching this and bigger ones still are expected when the Matildas play China in Melbourne and Geelong on November 22 and 26, so Kerr's stardom will be given more widespread enhancement. As the hype around her builds, she is being compared to Tim Cahill. And on Twitter, legendary former player Craig Foster called her "our most exhilarating player to watch since Harry Kewell". A tad over the top? Well, there's certainly a lot to like, including a trademark backflip celebration of some of her goals. And her CV is prodigious. She first made the national side at 15 – after abandoning her early dreams of following her brother Daniel, a West Coast premiership player, into footy – and has now had contracts with Sydney FC and Perth Glory and is in her fifth season in America's National Women's Soccer League, where she recently became its all-time leading goal-scorer. She was named the Australian players player of the year the other day and is a finalist for FIFA's international female Player of the Year, where she will rub shoulders with male nominees of the ilk of Lionel Messie and Cristiano Ronaldo.
Her dominance hasn't gone down well with the proud Brazilians, who – male or female – consider themselves the best players in the world and the spiritual guardians of the game. Kerr scored against them twice in the second win in Newcastle – the seventh time she has scored in her past four internationals – and when she went to shake hands after the final whistle, opponent Rafaelle refused and walked straight to the sidelines. Kerr was understandably unhappy about the lack of respect, saying it had become a common feature of matches against the South Americans. "Not shaking hands, that's not an Australian thing," she said. "It was disappointing to see."
She and her team-mates can easily shrug it off, though, in the certain knowledge that respect is growing hugely at home. The trick now will be to make the most of it, with a World Cup, Asian Cup and an Olympic medal firmly on the wish-list, along with a permanent place in the consciousness of sports fans. "We don't want this to be just a one-month thing, we want this to be 20 years on and the Matildas are still being talked about and on the front page of the paper," Kerr said. The coach thinks there will be no turning back. "I think we'll be looking back in 10 years' time and saying this was the week that football really turned in Australia. Like many people, I don't like to call it women's football – it's just football." Alan Stajcic said.
* * * *
WITH THE footy finals in two codes in full and very loud swing, a Davis Cup semi and an international one-day cricket series – and yes, the women's soccer – competing for air-time and print space, it probably wasn't the biggest story of the week. But there wouldn't have been many Australian sports fans who didn't offer a thumbs-up to golfer Marc Leishman, who earned $1.8m by winning the second last event of the pro tour in America, the BMW championship in Chicago, by five shots, breaking the course record set by Tiger Woods. It was his second win of the year and took his season's earnings to more than $7m and his overall winnings to almost $24m, plus a career-high ranking of 15. If he wins this weekend's season-ender, the Tour Championship in Atlanta, and becomes the first Australian to win the Fedex Cup, another $12m bonus will jump in. Certain permutations could see him seize that massive bonus even by finishing second or third in the 30-man field.
These are amazing numbers for a bloke who … well, has always seemed to float along just under the radar in many ways. He was profiled elsewhere the other day under the headline Australia's most under-appreciated sports star and that seems about right, generally speaking. Not on this website, though. Sportshounds editor Colin Duck and I both grew up in Warrnambool, dreaming futilely of becoming the handsome seaside town's pre-eminent sportsmen. Well, I did anyway. There have been a lot of strong candidates for such a title, perhaps none better than triple premiership footballer Jonathan Brown or maybe Brownlow medallist Paul Couch, while League footballer and Test cricketer Graeme Watson would have had some claims back in the 60s and 70s. I suspect the old town would vote unanimously for Leishman now. He has put it on the map because he hardly ever gets mentioned in the media without the 'Bool getting a mention, as if somehow that makes his performances seem even more remarkable.
Leishman, 33, is a popular figure for reasons other than his talent, one of them being that he comes across as the knockabout bloke you might have a round with at the local club – as probably happens at Warrnambool from time to time. Nobody on the Tour disputes that this is an authentic characterisation and in no way an act. He is nobody's idea of a gym junkie in appearance – he said this week his fitness regime is limited to mowing the lawn almost every day — and like a lot of other people, he has another sporting interest this weekend, namely barracking for Richmond in the footy. But that's just the trivia. His real feat has been to deal with the illness of his wife Audrey, who nearly died from acute respiratory distress two years ago and gave birth to their third child in July. He put his career on hold to deal with this dark hour and has since created a trust called the Begin Again Foundation to help families suffering the disease. He flies economy with the money saved going to that initiative. That has given him the priceless perspective that golf is, in the end, just a game, if a very lucrative one. It hasn't made him any less competitive, just more relaxed and comfortable with whatever the game's many demons decide to throw at him – and he has never played better. If his life changes for the better again on Monday morning, you'll know where the cheers will be coming from the loudest – that'll be all us boys from the 'Bool and perhaps a lot more people who are only now beginning to realise what a star this quiet achiever is.
* * * *
MOSTLY WHEN tennis tyro Nick Kyrgios gets beaten on a big stage – and it happens more often than it should, really, given his enormous talent – the flak starts flying in his direction, as often as not because he has pretty much asked for it. But for those who still retain faith in his capacity to mature into a champion, that's not how it was when he went down in four sets to Belgium's David Goffin in an entertaining Davis Cup semi-final last weekend. Kyrgios played some superb tennis, his high-voltage serve in the first set particularly impressive, but just could get past a very good opponent playing on his own surface, clay, in front of his own crowd. There were only one or two inconsequential flashes of temper or frustration, and at the end he simply congratulated the other bloke for being too good. This was a rare case of a defeat enhancing a player's reputation and the response from social media has been appropriately generous. Kyrgios has also made it clear that while he admits to being less than driven by ambition, he dearly loves playing for his country. Given that he has also pleaded to not be compared with the wasted talent that is his one-time mate Bernard Tomic, and is still only 22, there is hope for him yet – a lot of it.
* * * *
THE GIRO d'Italia, one of the three Grand Tours of road cycling, has announced that it will start in Israel next year, with three stages, the first a time trial in Jerusalem. It's not unusual for the Giro and its big brother, the Tour de France, to spread themselves around other European countries at the start, especially England. The Italians have done it a dozen times previously. But Israel is a step further. It might one day be further still. A couple of years ago a handful of high ranking Australian cycling people suggested they might like to start their race in Sydney and the idea was entertained until the realisation set in that the logistics would be insurmountable.  Now that they have ventured further afield than ever, maybe the idea of coming to Australia has not been shelved forever.
* * * *
IT TOOK a while to happen but almost a month after he died former umpire, broadcaster and media all-rounder Harry Beitzel was farewelled at a memorial service at the MCG during the week. Like Harry himself, the service – compered by Kevin Sheedy, who has now added one more string to his very crowded bow – was quirky, with the 200 or so attendees issued with whistles which we were instructed to blow loudly at the end and yell out, "Game over!" as the umpires used to do. Footy troubadour Mike Brady sang Up There Cazaly but also another song rarely heard in his familiar repertoire, Green Green Grass of Home, which was a Beitzel favourite.  There was a good line-up of old players – Ron Barassi, Bob Skilton, Hassa Mann, Michael Tuck, Don Scott, David McKay, Crackers Keenan and Barry Cheatley, among others – but nobody spoke on behalf of the AFL. Talent manager Kevin Sheehan was the only representative from headquarters, and it was unclear whether he was there officially or just to pay his own respects.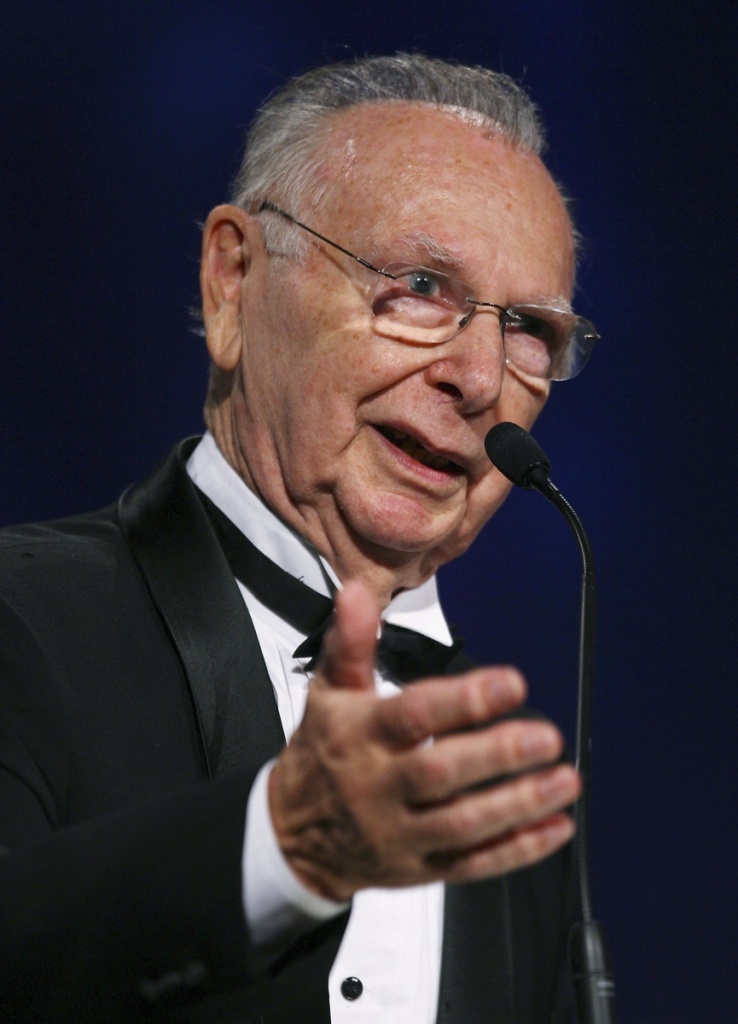 Given the Big H was a member of the AFL Hall of Fame, this seemed strange. Certainly, the family were disappointed and Sheedy was unimpressed. Beitzel certainly had a colourful life in which he ran an office furniture business, pizza shops and newspapers and magazines as well as umpiring 153 VFL games, including the 1955 grand final (and another 16 grand finals in the bush). He also worked for Soccer Pools, which led to him pleading guilty to a charge of obtaining financial advantage by deception, which cost him a few months in prison. He maintained his innocence for the rest of his life, blaming his predicament on a business associate who fled overseas leaving him with no defence. He retained respect and popularity among footy people – and others. One of the best lines came from a mate, Bruce Armstrong, who told of visiting the country jail and being asked by another inmate who he was there to see.
When told, the man said he had so much respect for Harry that he had asked the jail governor if some of Harry's time could be subtracted and added on to his own – true story, apparently. It was also revealed that when he was asked by the then VFL boss, the late Jack Hamilton, to become director of umpiring, he insisted on being paid significantly more than the going rate. When Hamilton finally succumbed, Harry donated the entire amount back into umpire development. Sheedy spoke fort everyone when he said: "He was one of the most positive people you'll ever meet. I've never met a person like him."
* * * * 
SPORTSMAN OF THE WEEK
Golfer MARC LEISHMAN or soccer star SAM KERR – take your pick, for all the above reasons.
WINNER OF THE WEEK
The VRC and Melbourne racing fans now that connections have decided to race mighty mare Winx at Flemington for the first time.
LOSER OF THE WEEK
RACING NSW, who were banking on keeping "their" mare in Sydney to add substance to their much-touted Everest meeting a week later. "Of course we're disappointed but I totally respect (trainer) Chris Waller's decision," said chief executive Peter V'landys through gritted teeth.
 QUOTE UNQUOTE
 "It's not like I can ring Harry Telford (trainer of Phar Lap) and ask him about it. I have spoken to Black Caviar's trainer (Peter Moody) and he says just enjoy it." Trainer CHRIS WALLER is still not sure what to make of Winx's incredible streak after her 20th successive win.
"It's like all the stars are aligning. We're having this champion-of-the-world race mare at Flemington for the first time and it will make for a sensational day of racing." VRC chairperson AMANDA ELLIOTT has backed a big winner with Waller deciding to bring the mighty mare to Melbourne for her next start.
"I think we'll be looking back in 10 years' time and saying this was the week that football really turned in Australia. Like many people, I don't like to call it women's football – it's just football." Coach ALAN STAJCIC couldn't be any prouder of the Matildas' hot streak.
"I'd be lying if I sat here and said I'd done everything right. But I'm confident I can get back to playing some good footy." Discarded Western Bulldogs premiership player JAKE STRINGER pretty much admits he has only himself to blame for being put up for trade.
"There's been a frustration for a couple of years and you know that after a poor year change can happen. I think he would also acknowledge that." Stringer's erstwhile captain BOB MURPHY isn't surprised by the development.
"He could play for another three or four years.  He will poll 20 votes in the Brownlow. He has had a terrific season." Manager LIAM PICKERING is not shy in talking up his No 1 client Gary Ablett ahead of a decision on the superstar's future.
"Nothing is sugar and sweet 100 per cent of the time, but what you need to look at is the heart of it and the heart of it is we're passionate for success. The whole thing hasn't nearly been as frantic as what it has been made out to be." Port Adelaide coach KEN HINKLEY signs on for a three-year extension by smoking the peace pipe with outspoken chairman David Koch.
"For 37 years, that's a long time to carry the baton. I'm well and truly ready to hand it on." Richmond's last premiership captain BRUCE MONTEATH is happy to relinquish his claim to fame.
"Not everyone at the Bulldogs wants to trade Jake Stringer, but the coach doesn't like him. At the end of the day, if the coach is off you, you have to look elsewhere." Former Western Bulldog ADAM COONEY hits on a fact of life at most footy clubs.
"Alan Bond and Craig Bond were in control of the club at this time. Just as I walked out the door, Craig had a blank cheque and he said, 'Just fill it in.' I just couldn't, I was happy at Collingwood." One-time gun goalkicker BRIAN TAYLOR reveals that he did not yield to temptation to return to his original club.
"It was a pretty wild ride going backwards at 266-odd kph. Knowing there was a fence there somewhere was pretty sickening. Probably once I knew I was in the air I knew this could be quite bad." Racing driver TODD HAZELWOOD fears the worst when he finds himself in a massive prang at Sandown – but walks away unscathed.
"Where did they get these judges from – Australia?" Boxing legend MANNY PACQUAIO was one of many who didn't agree with the draw verdict in the Gennady Golovkin-Canelo Alvarez title fight, but he had another fight – his own defeat by Jeff Horn – front of mind as well.
"Wow! There's only one word for that. I think he has improved on last year. I have been booked to ride him so that's great." Star jockey DAMIEN OLIVER has his Melbourne Cup ride – and possibly his fourth win in the great race – sorted good and early after partnering last year's winner Almandin to a three-from-three record as partners.
"In a way, I hope he doesn't play (next year). I just can't picture him in another jersey, lining up against me."  Melbourne Storm captain CAMERON SMITH admits to a sense of dread about the prospect of playing against long-time team-mate Cooper Cronk.
"I fought Sugar Ray Robinson so often it's a wonder I don't have diabetes." It's an old quote but a good 'un from the Raging Bull, JAKE LA MOTTA, who has died at 95.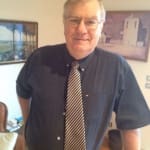 Author:
Ron Reed
RON REED has spent more than 50 years as a sportswriter or sports editor, mainly at The Herald and Herald Sun. He has covered just about every sport at local, national and international level, including multiple assignments at the Olympic and Commonwealth games, cricket tours, the Tour de France, America's Cup yachting, tennis and golf majors and world title fights.
Comments
comments
0 comments