---
Reading Time:
4
minutes
SPORTSHOUND GREG HOBBS, one of the most experienced sportswriters in the land, opens the batting as our panel of experts try to select, in order, the best Brownlow Medallists of the past 50 years:
WEED THROUGH the best Brownlow Medallists in the past 50 years and select them in order of merit. Easy. Just throw the 50 winners in a hat and take your pick. You won't be embarrassed no matter which way the names spill out because they have all made it.
This exercise is treacherous. It will be unfair to some and maybe too kind to others. But, here we go into the deep end and the seedings represent my humble contribution.
This is a job dealing with the crème de la crème and separating them is purely a matter of opinion. And hardship, because toes are being stepped on, probably unnecessarily. That is the nature of this beast, but if nothing else it provides a talking point.
Tony Lockett, the bulky straight-kicking St Kilda and Sydney Swans spearhead is at the top of the tree. Many of the other medallists polled more BM votes over the years and Lockett didn't even win his 1987 medal outright, tying with John Platten. He was still at St Kilda when he won his medal and that was before going on to break the League goals record with the Swans.
He was strong, he could position himself, he could mark and he could kick straight. And he could intimidate his opponents. You didn't give cheek to Tony Lockett.
Yes, if I was assembling a new team to enter the AFL and I had all the medallists since 1967 at my disposal, I'd grab Lockett first. The fact that he kicked 1,360 goals didn't harm his cause.
Right on Lockett's hammer are a string of champions headed by Gary Ablett junior who won in 2009 and 2013. If his father Gary senior had won a medal he'd be above his son. That may sound harsh, but Gary senior is my all-time greatest.
Gary junior is the only current player in my leading group – Sam Mitchell, in his last season after a stellar career with Hawthorn and the West Coast, and Patrick Dangerfield, who is still climbing the mountain, are next among the 2017 players at 18 and 19.
Behind Ablett comes Ian Stewart (St Kilda/Richmond) and Bob Skilton (South Melbourne). Maybe they have been severely judged and would have vied for No.1 if the list of candidates had started a couple of decades earlier. In the time-frame for this exercise they each won one medal (Skilton in 1968 and Stewart in 1971) but in reality, they each won three. Skilton also won in 1959 and 1963 and Stewart in 1965-66 when at St Kilda.
Cruel to think the next batch of Malcolm Blight, Nathan Buckley, Michael Voss and Greg Williams are not on the absolute top shelf. Maybe they should be.
Then there is the sweetest kick of them all, "Superboot" Bernie Quinlan who gave Footscray good service and was even better at Fitzroy. He tied for the medal in 1981 with his old Gippsland mate Barry Round. My belief is that Quinlan would have been an even greater player at stronger clubs.
James Hird, the Essendon star, is at No 10 and right under him is Chris Judd, who won his first medal with the West Coast in 2004 and his second with Carlton in 2010. He just nudges out the champion North Melbourne wingman Keith Greig who won in the successive years of 1973-74.
Another dual winner, St Kilda's Robert Harvey, comes in next and following him is Footscray and North Melbourne ruckman Gary Dempsey who played 329 games and won 246 Brownlow votes – more than any other player in the medal's history, dating back to 1924.
On the overall votes list, Gary Ablett junior and Sam Mitchell are equal second and go into this year's count 26 behind Dempsey. Robert Harvey is fourth overall with 215 and Chris Judd fifth with 210.
Interesting to note that the player with the most votes not to have won the medal and the only other player over 200 votes is former Hawthorn leader Leigh Matthews
The oldest winner, Barry Round (31 years and 238 days), is well down in the seeds but the second oldest, former Fitzroy all-rounder Kevin Murray (31 years, 75 days), is in the first half of the field. The youngest winner on the chart is Port Adelaide and Essendon wizard Gavin Wanganeen (20 years, 96 days).
I shudder when I look at the players with lowly ratings. They are too good to be treated in this manner. Throw their names back into the hat and tomorrow might bring a different story.
Start the arguments! Here are my Top 50: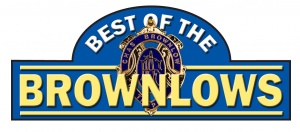 Greg Hobbs Top 50
| Rank | Player |
| --- | --- |
| 1 | Tony Lockett (St Kilda, Sydney) 1987. |
| 2 | Gary Ablett junior (Geelong/Gold Coast) 2009, 2013. |
| 3 | Ian Stewart (St Kilda/Richmond) 1965, 1966, 1971 (Richmond). |
| 4 | Bob Skilton (South Melbourne) 1959, 1963, 1968. |
| 5 | Malcolm Blight (North Melbourne) 1978. |
| 6 | Nathan Buckley (Brisbane Bears/Collingwood) 2003.  |
| 7 | Michael Voss (Brisbane) 1996. |
| 8 | Greg Williams (Geelong/Sydney/Carlton) 1986, 1994. |
| 9 | Bernie Quinlan (Footscray/Fitzroy) 1981. |
| 10 | James Hird (Essendon) 1996. |
| 11 | Chris Judd (West Coast, Carlton) 2004, 2010. |
| 12 | Keith Greig (North Melbourne) 1973, 1974. |
| 13 | Robert Harvey (St Kilda) 1997, 1998. |
| 14 | Gary Dempsey (Footscray/North Melbourne) 1975. |
| 15 | Peter Bedford (South Melbourne, Carlton) 1970. |
| 16 | John Platten (Hawthorn) 1987. |
| 17 | Adam Goodes (Sydney) 2003, 2006. |
| 18 | Sam Mitchell (Hawthorn/West Coast) 2012. |
| 19 | Patrick Dangerfield (Adelaide/Geelong) 2016. |
| 20 | Len Thompson (Collingwood/South Melbourne/Fitzroy) 1972. |
| 21 | Gavin Wanganeen (Essendon/Port Adelaide) 1993. |
| 22 | Mark Riciutto (Adelaide) 2003. |
| 23 | Jason Akermanis (Brisbane, Western Bulldogs) 2001. |
| 24 | Ben Cousins (West Coast/Richmond) 2005. |
| 25 | Kevin Murray (Fitzroy) 1969. |
| 26 | Dane Swan (Collingwood) 2011. |
| 27 | Kelvin Templeton (Footscray/Melbourne) 1980. |
| 28 | Simon Black (Brisbane) 2002. |
| 29 | Ross Glendinning (North Melbourne/West Coast) 1983.  |
| 30 | Peter Moore (Collingwood/Melbourne) 1979, 1984. |
| 31 | Nat Fyfe (Fremantle) 2015. |
| 32 | Jimmy Bartel (Geelong) 2007. |
| 33 | Gerard Healy (Melbourne/Sydney) 1988. |
| 34 | Graham Moss (Essendon) 1976. |
| 35 | Paul Kelly (Sydney) 1995. |
| 36 | Shane Crawford (Hawthorn) 1999. |
| 37 | Robert DiPierdomenico (Hawthorn) 1986. |
| 38 | Mat Priddis (West Coast) 2014. |
| 39 | Paul Couch (Geelong) 1989. |
| 40 | Scott Wynd (Footscray) 1992. |
| 41 | Graham Teasdale (Richmond/South Melbourne/Collingwood) 1977. |
| 42 | Jim Stynes (Melbourne) 1991. |
| 43 |  Ross Smith (St Kilda) 1967. |
| 44 | Tony Liberatore (Footscray) 1990. |
| 45 | Barry Round (Footscray/South Melbourne) 1981. |
| 46 | Trent Cotchin (Richmond) 2012. |
| 47 | Brian Wilson (Footscray//North Melbourne, Melbourne/St Kilda) 1982. |
| 48 | Adam Cooney (Western Bulldogs/Essendon) 2008. |
| 59 | Shane Woewodin (Melbourne/Collingwood) 2000. |
| 50 | Brad Hardie (Footscray/Brisbane Bears/Collingwood) 1985. |
*Where players have played at more than one club the black type indicates where they won their medals.
Greg Hobbs' first dealings with the Brownlow Medallists was back in the early 1960s when the medal night had none of the fanfare that it has today. In those days, the votes were counted by VFL delegates at footy headquarters, Harrison House, a grand old building that stood on the corner of Spring St. and Flinders Lane in the City. There were no players present and the word WAG had not been invented.
One of the radio stations would broadcast the progress of the count and Hobbs and a photographer would listen intently as they cruised the suburbs. When a player took the lead, the car headed for that player's address; then when another player started polling strongly the car would steer towards his home, and so on. Finally, they hoped to be first on to the doorstep of the winning player for an interview and picture for the next morning's paper. This mad scramble on Brownlow night went on for some years and it wasn't until 1970 that Channel Seven provided the first live telecast of the Brownlow Medal at Dallas Brooks Hall. Now, the glitter surrounding the medal, with the red carpet, WAGS and the players resplendent in dinner suits, has almost taken over from the count itself.
Tomorrow, our second panel member, KEN PIESSE, reveals his Top 50.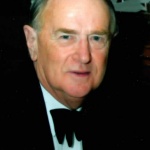 Author:
Greg Hobbs
GREG HOBBS spent more than 50 years covering all the major sports for Melbourne newspapers. As well as being a formidable newsbreaker, he was a talented writer and held a number of executive positions. He edited The Sporting Globe and was chief football writer for The Herald. Later he was Editor of the AFL Football Record. Greg was also one of the co-founders of the AFL Media Association.
1 comment