---
Reading Time:
3
minutes
AFTER DECADES of failure, Richmond fans are still hoping their team can beat Geelong in tonight's qualifying final, writes CHERYL CRITCHLEY:
For too long, the road to Geelong has been paved with the tears of Richmond fans. But has the tide finally turned? Since 2001, this has been the Tigers' home and away win-loss record against the Cats: L, L, L, L, L, L, L, W, L, L, L, L, L, L, L, L, L, L, L, L, L.
Nor does that include the 1995 preliminary final that saw Geelong flog us by 89 points at Waverley. The highlight of that dismal day was Michael Gale kicking the ball 50 metres backwards.
Such is the life of a Richmond fan.
After a measly two finals wins in 35 years, we shouldn't even be thinking about beating the Cats. Our three finals campaigns since 1980 have all ended in tears.
But this time it feels different.
After finishing strongly and Dustin Martin showing how much he loves the club by forsaking $2 million to stay, we Tigers are daring to dream that we can claw our way over the Cats.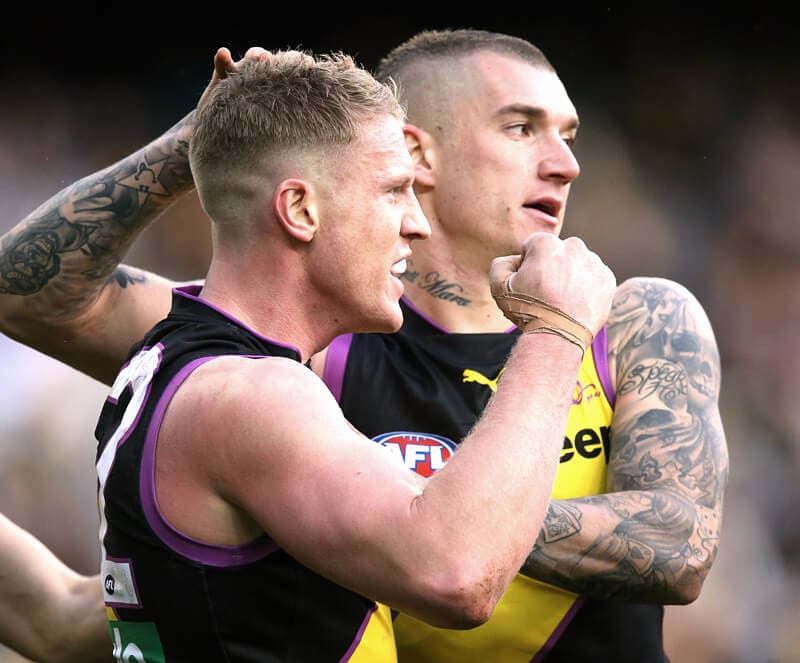 We really shouldn't be. It's so long since Richmond won a final – against Carlton in 2001 – none of the club's junior members were even born. Dusty was 10 years old.
Back then there was no Facebook, Twitter or Instagram and the first iPhone was six years off. The first Big Brother series had just premiered on Channel 10.
Ansett had gone into administration three days earlier and Sale of the Century was still on air. My 16-year-old daughter was six months old and my 14-year-old son wasn't even born.
That nine-point 2001 win against the Blues at the MCG was amazing, but surreal coming four days after the September 11 terror attacks. Beating the Blues was sweet, but celebrations were somewhat muted.
Then, after Brisbane smashed us in the preliminary final by 68 points, things returned to normal, with losses in the 2013, 2014 and 2015 finals compounding the usual heartache.
When it comes to beating Geelong in games of any kind, our record isn't much better. Last time we beat the Cats in 2006, Steve Irwin and Peter Brock were still alive.
Melbourne had just hosted the Commonwealth Games, Greg Page was the yellow Wiggle, Eddie McGuire was Channel 9 CEO and Warney was still playing cricket.
Now 14, 16 and 18, none of my kids has seen us win a final or take the points against Geelong.
We missed Richmond's last victory at The Cattery in Round 9, 2006, when small forward Shai Bolton was seven – our only victory against Geelong since 2000.
Last month's Simonds Stadium loss added salt to the wound of Tiger tragics who are still patiently waiting for success of any kind, let alone a finals win.
Given our disastrous record on paper, we should already have drawn a big red line through this game. But, for some reason, normally reticent Tiger fans are growing in confidence.
Following big wins against Freo and St Kilda, which saw Richmond finish third for the first time since 1995, the spring is back in our step. We're thinking, "Maybe we can do this."
If the media does the right thing and gives Richmond no chance, highlights all the failure and installs the Cats as red-hot favourites, we'll be even more confident.
Favouritism is a hex for Richmond, and the less chance others give us the better.
Whatever happens tonight, we'll be at the Punt Road end near the Richmond Cheer Squad in a (weather permitting) 97,000-strong crowd. With few corporate tickets, the atmosphere will be better than a Grand Final.
You could not get a better place to celebrate a momentous victory. If it does happen, the lid will be well and truly off at Tigerland.
And if it doesn't, we're more than equipped to handle it.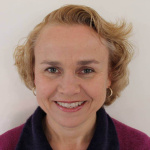 Author:
Cheryl Critchley
Cheryl Critchley is a freelance journalist, AFL Fans Association vice-president and Richmond member who attends games with her husband and three kids – if she can drag them along. She also wrote Our Footy: Real Fans vs Big Bucks (Wilkinson Publishing).
Comments
comments
0 comments