---
Reading Time:
6
minutes
AS ESSENDON get set to embark on their first finals series since 2014, and attempt to win their first final since the 2004 Elimination Final (a 15-point win over Melbourne), a new crop of players has captured the imagination of not only Bomber fans, but all footy lovers. DAN EDDY reports:
WHILE THE return of the club's suspended senior players this season has added valuable experience to John Worsfold's young team, it is the rise of a new breed of Baby Bombers – a moniker first imposed on the club during the early 1990s under Kevin Sheedy – that has excited Essendon's loyal and passionate supporter base.
In 2016, for my newly-released club history, Always Striving: The Key Moments That Have Made the Essendon Football Club, I sat down with five of those "babies" to ascertain their views on where the club is heading. What follows is an extract from Always Striving, where Zach Merrett, Darcy Parish, Joe Daniher, Marty Gleeson and cult hero Anthony McDonald-Tipungwuti share their thoughts on Essendon's exciting future:
During the dark days of the supplements saga, doom and gloom stalked Essendon at every turn. At times, it was hard to see the light. But, in 2016, a group of young, raw kids, given licence to "just play" by new coach John Worsfold, showed the hordes of Bomber supporters that there was, indeed, light on the horizon. The 2016 season was a new dawn for the Essendon Football Club, with a new breed of Baby Bombers to provide the next set of memorable moments, and, perhaps, more premiership triumphs.
In 2016, Zach Merrett, Darcy Parish, Aaron Francis, Joe Daniher, Marty Gleeson, Orazio Fantasia and Anthony McDonald-Tipungwuti, gave the long-starved fans reason to believe again. Football had ceased being fun for the best part of three years, but suddenly it was again. So much fun! Then, on national draft day in 2016, Essendon selected Canadian-born Andrew McGrath with the club's first ever No. 1 pick. Bring on 2017!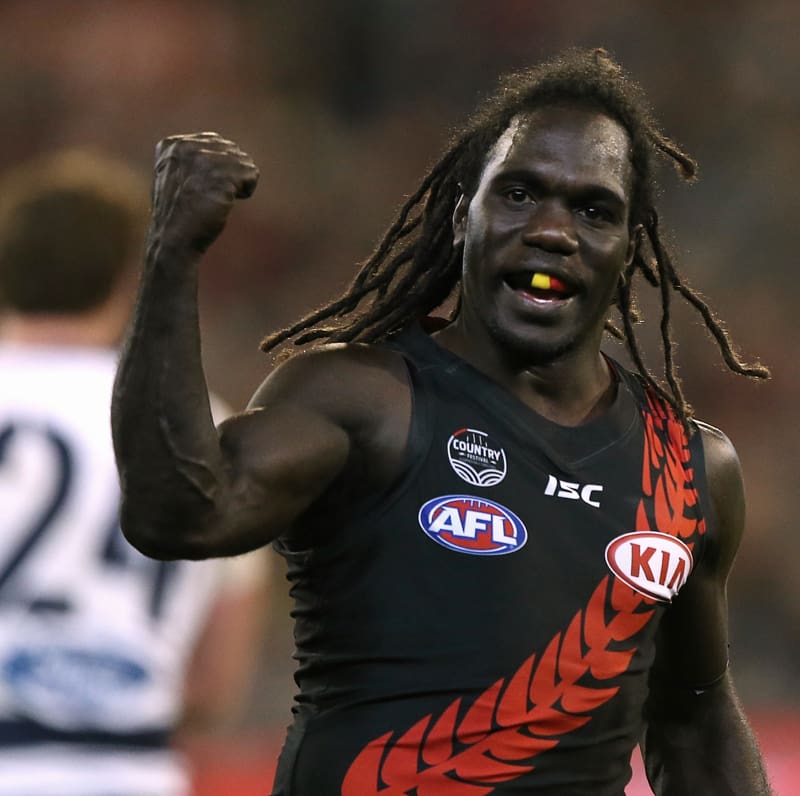 In the absence of the suspended dozen, no player flourished more in 2016 than Merrett, who stood in for Brendon Goddard as captain at times—becoming the third-youngest skipper in club history, after Neale Daniher and Simon Madden—and also claimed his first club best and fairest award.
Merrett, who turned 21 at the end of the 2016 season, was full of praise for Worsfold: "John has been very calm and measured, and has taken the expectation away from everyone. He's developed everyone on a level playing field. I haven't felt any external pressure, which has been great. We've got a very clear way that we're going forward as a club, internally, and we're not really worried about what happens externally."
Daniher, 23 at the start of the 2017 season, said, "It's been a great opportunity for Zach to become a leader of the club, and Marty's now one of our more experienced players in the back line. It's been a super experience for all of us guys. It's a new era for our footy club, where we can see the next 10, 12, 14 people who are going to be here for a long, long time.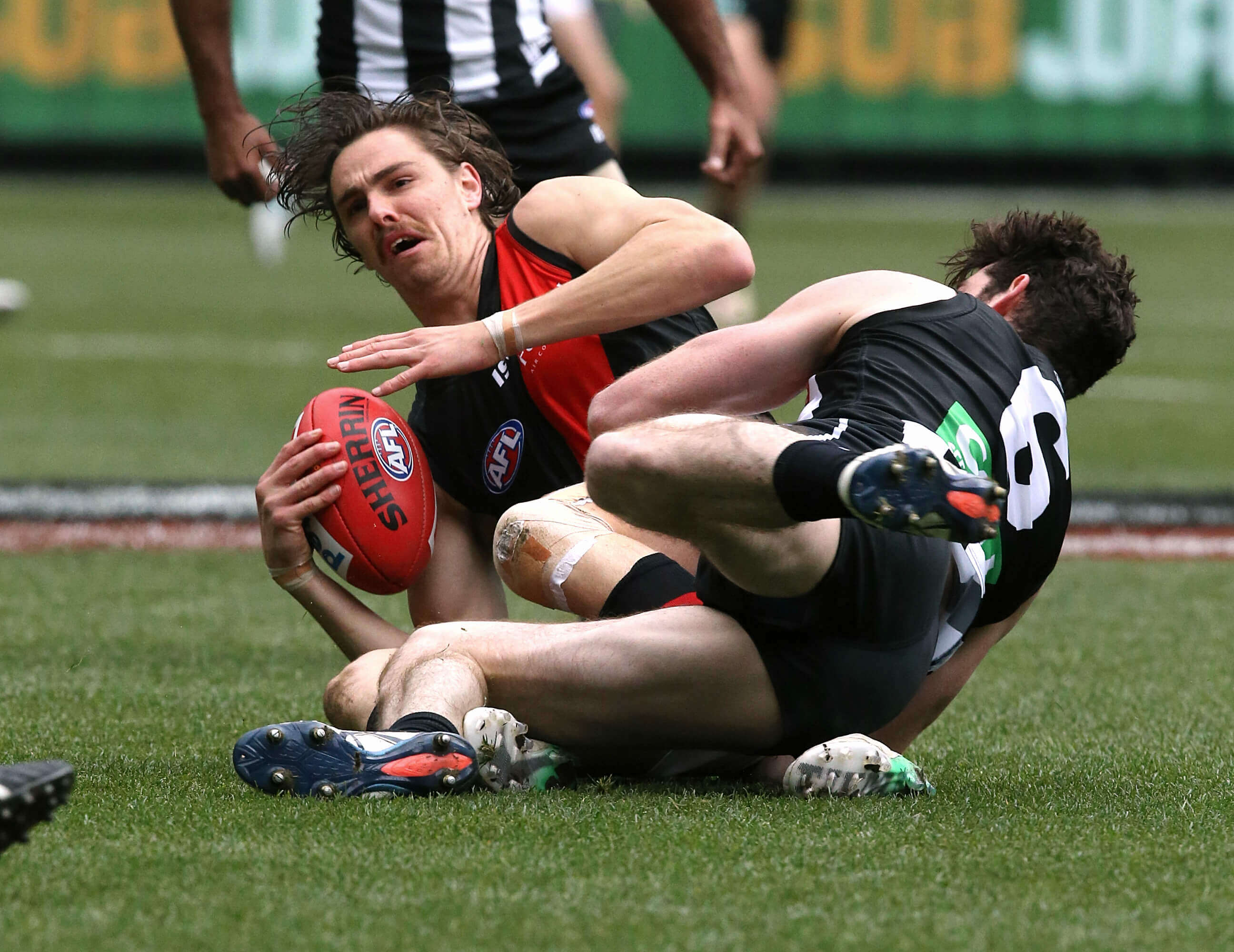 "The ball's in our court to get it right, as quick as possible, and really take shape of the footy club to set it up for sustained success, not just one crack at it. It's nice when everyone comes in at the same time, because it means that we can all do it together." Essendon has long been a club that produces champion goalkickers, and Daniher—the son of defender Anthony (118 games for Essendon, 1987-94)—is its next great hope up forward.
Gleeson enjoys the prospect: "It's not too bad kicking to Joey," he said. "You want somebody up there who you know will give you a great contest, and he can mark it around the ground, too. We try to help him out and look after him by kicking to his favourite side. It's definitely helped us to play good footy, because he's such a big target down there."
The great hope for all Essendonians is that Daniher's goalkicking accuracy matches his enthusiasm for the contest. In 2016 he managed 43.32, at an accuracy of 57 per cent. If that number seems reasonable, consider all-time leading goalkicker Tony Lockett's final accuracy was 70 per cent. Safe to say, he's working on it.
So highly does the club rate the blond-haired Parish, it bestowed its most treasured number on the No. 5 selection from the 2015 national draft: Dick Reynolds' famous No. 3. "It was a huge honour to receive the number," Parish said. "Hopefully I'll make it my own." Merrett, too, wears a famous Essendon number: Bill Hutchison's No. 7. He's well aware of the provenance: "We try to make it a place where, when you pull on the jumper you feel this real pride, and honour, to wear it," he said. "We try to do that with every number, not only the big ones. For me, it's always exciting to walk into training every morning and have Hutchy's name on the locker. And there are four other premiership players who have worn No. 7 as well, so it gives you something to strive for, that's for sure."
Then there's McDonald-Tipungwuti. The boys call him "Walla". For former coach, Kevin Sheedy, the McDonald-Tipungwuti story "is the greatest story from 2016, by a mile. A mile! Out of the bushfire of the supplements saga pops up Tipungwuti."
Said the man himself: "I knew that when I started training I needed to come out and try as hard as I could, to get some respect from the boys. It was pretty hard in pre-season, lots of running and training. But you just want to challenge yourself against those other young boys, and really be a competitive group that pushes the more senior players to do the same thing."
Daniher suddenly chimes in: "You have an infectious smile, don't you!" It's that cheeky grin, as well as his desperate desire to win the ball each week, that has endeared "Walla" to everybody at the club.
Merrett agrees: "I remember one VFL training night, and they were doing a two-kilometre time trial. I'd never met Walla before, and by lap one he had his shoes and socks off, while everyone else had already finished. Two minutes went by before he finished, and I was thinking, 'Who's this guy?' But as soon as the footies came out, he was the best out there by a mile. So, he's come a long, long way."
Entering 2017, and with Jobe Watson, Dyson Heppell, Michael Hurley, Cale Hooker, David Myers, Tom Bellchambers, Brent Stanton, Travis Colyer, Heath Hocking, and Ben Howlett all returning to the club, the Baby Bombers are excited with what lies ahead. "It's very exciting," Gleeson said. "There were games in 2016 that we were in for two or three quarters, and it was great to see the young guys just cracking in. But, imagine what could happen in 2017, when we get some more experience back into the side." Parish adds, "There will be great depth, where anyone can come back in and play their role for the side. We're in a good spot as a club now, and I'm really looking forward to it."
The last word is left for the son and nephew of Essendon's finest family, the Danihers. "Football needs to challenge you and test you," Joe Daniher said, "but it also needs to be fun, and our job as young people is to get things here working quick smart so that those 12 guys can come back, see it as a game and feel positive about it. It's not a bad thing that it won't be normal again, because we're going to have all these experiences and circumstances to help us through whatever else comes up. For a lot of us, footy has been taken away, it's been challenging. But we're all in this funny situation together, and we will all help each other get where we need to be. Hopefully the rest is good and exciting, and we win lots of games and have fun. That's the plan. That's what everyone wants."
Always Striving: The Key Moments That Have Made the Essendon Football Club, by Dan Eddy, is available in the Bomber Shop, online at www.slatterymedia.com, and in all your favourite book stores.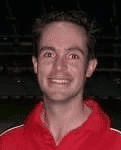 Author:
Dan Eddy
DAN EDDY is a storyteller with an impressive collection of works. He is the author of four books, including King Richard and Larrikins & Legends, and co-author of three more, including Champions and The Shinboners. 
He has a Master of Arts degree which explored the connection between Essendon champion Dick Reynolds and the Essendon community, and is a currently researching a PhD on another AFL Legend in Alex Jesaulenko. He is also a regular contributor to Inside Sport magazine, and has had articles published in the AFL Grand Final Record.
Comments
comments
0 comments