---
Reading Time:
9
minutes
IN A NEW book FROM LILLIPUT TO LORD'S Australian author GREG YOUNG traces the amazing ability of the tiny island of Barbados to produce elite cricketers, including a trio of the best batsmen ever at exactly the same time from the same neighborhood – the Three Ws, Weekes, Worrell and Walcott:
BY THE mid-1970s West Indian champions such as Clive Lloyd, Vivian Richards and Gordon Greenidge spoke of the impact and influence that Everton Weekes, Clyde Walcott and Frank Worrell had on the lives and careers of modern West Indian cricketers. The Three Ws had become household names, spoken of in the same reverential terms as Sir Jack Hobbs, Sir Donald Bradman and Walter Hammond, and acknowledged not only by Bajans but the rest of the world as three of the greatest players ever to have graced Test cricket. By the closing decade of the twentieth century writers were acknowledging that Barbados's heroes were cricketers and that cricket triumphs were the crux and essence of Bajan legend. Bajan cricket meant attractive and stylish stroke-play and Bajans had a fetish for class, beauty and elegance, preferring to be mesmerised by the manner in which a batsman plays his shots rather than be overwhelmed by a torrent of runs. The story of the W Formation is proof of that Bajan love of style and class.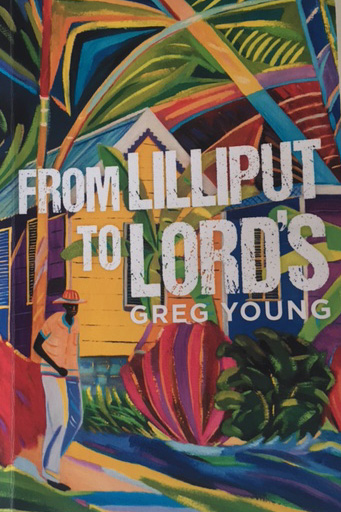 In the second decade of the twenty-first century, Weekes, Worrell and Walcott are still the most famous batting combination in West Indies cricket history. They are acknowledged as one of the greatest middle-order batting combinations from any nation and their feats are still spoken of in awe in every country in which cricket is played. They scored a total of 12,113 Test runs, at a combined average of 54.81. In first-class cricket they scored a total of almost 39,000 runs at a combined average of better than 55, including 115 centuries. Weekes, Walcott and Worrell were the pillar of West Indian batting for a quarter of century, serving as role models and being idolised by thousands of youths the world over who attempted to emulate their styles and mannerisms.
The English press coined the nickname The Three Ws in April 1950, upon the arrival of the West Indies team in England. Clyde Walcott said that at the start of the tour he was not sure he deserved to be bracketed with Weekes and Worrell, as they had scored many more runs and had scored them well by anybody's standards. Nevertheless, he considered the nickname to be something of a responsibility. They had all been bracketed together and the onus was upon him not to let the other two down. Playing up to their lofty standards would require quite an effort.
The story of The Three Ws is unique. Only eighteen months separated them in age (Worrell was born first, in August 1924, and Walcott last, in January 1926) and Clyde Walcott believed that they were all delivered by the same midwife. All three were born within walking distance of each other, a few hundred yards from Kensington Oval: Worrell at Bank Hall, Walcott on Westbury Road, and Weekes at Pickwick Gap. They made their Test debuts within three weeks of each other: Walcott and Weekes on 21 January 1948 (the first Test played by the West Indies after the end of the Second World War) and Worrell on 11 February 1948. They all played Lancashire League cricket in England around the same time: Worrell with Radcliffe from 1948, Weekes for Bacup from 1949 and Walcott for Enfield between 1951 and 1954. All three were knighted for their services to cricket: Worrell in 1964, Walcott in 1994 and Weekes in 1995. And Everton Weekes recounted in later years that they were always close friends and never rivals.
At the age of 23, shortly before his Test career began, Frank Worrell left Barbados to live in Jamaica. His prodigious batting skills surfaced at a very young age, while he was living in Barbados, and he played six years of First Class cricket for Barbados before leaving for Jamaica. Worrell made his debut for Barbados at the age of 18 and scored a triple-century (308 not out) at the age of 19, the youngest player to ever score a triple-century in first-class cricket. He was involved in two batting partnerships of over 500 runs while playing for Barbados; the first at the age of 19, when he shared a stand of 502 with John Goddard and the second at the age of 21, when he partnered Clyde Walcott in a stand of 574. Worrell lived in Jamaica for most of the 20 years prior to his death, but his cricketing skills had been well and truly established in Barbados.
Weekes, Walcott and Worrell played the first of their 29 Tests together in February 1948 and the last in August 1957, a period of nine and a half years, scoring a total of 7,047 runs in those Tests at a combined average of 49.66 . On the few occasions that any other Test side could boast three genuinely world-class batsmen, they did not play together for as long as the Three Ws.
The English middle-order of Denis Compton, Tom Graveney and Peter May played together for six years between 1951 and 1957. Then Graveney, May and Colin Cowdrey played together for six years between 1955 and 1961. In the same period, the top three Australian batsmen—Arthur Morris, Lindsay Hassett and Neil Harvey—played together for five and a half years, between January 1948 and August 1953. Australia had an extraordinarily strong Test batting line-up in the five seasons between 1930 and 1934, when the middle-order that followed Bill Ponsford and Bill Woodfull comprised Don Bradman, Stan McCabe and Alan Kippax. But none of those successful batting combinations came close to lasting as long as the Three Ws. As Wisden stated (politically incorrectly by today's standards), "The three coloured players from the tiny island of Barbados, Weekes, Worrell and Walcott, stood out in a class of their own."
West Indian author and barrister Ernest Eytle described the Three Ws as a "trinity of classic batsmanship" that combined skill, power and grace in a measure few teams have been able to match; each in his own way bringing something rich and exciting to the art of batting. Walcott, tall, heavily built yet sprightly, kept wicket with the agility of a much lighter man, then took his turn with the bat and became a punishing batsman who terrified bowlers and fieldsmen with the sheer power of his driving. He was a devastating batsman who hit the ball with a ferocity seldom equalled . Weekes, short, stocky and broad-shouldered, surprised the greatest bowlers with his crisp hooks and cuts and the great concentration that helped him pile up huge totals. Cleanly and savagely efficient in his cutting and hooking, Weekes was a neat and compact destroyer of all bowling. Worrell, lithe and graceful, stroked the ball with perfect timing. A man for the big occasion, he batted with artistry and flowing style.
One attitude the Three Ws shared was that a batsman should never use his pads to play the ball. Clyde Walcott considered that the use of the pad by batsmen, a trait developed by English batsmen in the 1950s, was a retrograde step which harmed the game. He believed that batsmen should follow the advice given by Everton Weekes when coaching youngsters: obey your instincts and use your feet to get to the pitch of the ball. It was that attitude towards the game that prompted Grantley Edwards to state that Worrell, Weekes and Walcott were pivotal in creating a brand of cricket peculiar to Barbados and the West Indies, one comprised of both science and art; a form of cricket based on attacking stroke-play combined with style and elegance.
All three of the Ws were capable of prolific scoring at the highest level. Each scored an unbeaten triple-century at first-class level: Worrell 308 not out for Barbados against Trinidad in the 1943/44 season; Walcott 314 not out, also for Barbados against Trinidad, in the 1945/46 season; and Weekes 304 not out for the West Indies against Cambridge University, in 1950. And the highest Test score for each was a double-century: Worrell 261, Walcott 220 and Weekes 207.
Former West Indies captain Jeff Stollmeyer once recalled that the inevitable question he would be asked was, "Who was the better batsman, Weekes or Worrell?" Stollmeyer believed that there were differences invisible to the casual observer, known only to their close friends and associates, and that the answer would depend entirely on existing playing conditions. He considered Worrell the sounder in defence, Weekes the greater attacking force; Worrell the more graceful, Weekes the more devastating; Worrell the more effective on soft wickets, Weekes the more so on hard wickets. Worrell gave the bowler less to work on, while Weekes had the wider range of strokes. Both were good starters, but Weekes was the more businesslike. Worrell appeared to be enjoying an afternoon's sport, whereas Weekes was "on the job" six hours a day. Weekes took more chances than Worrell and Worrell was probably sounder overall. But Worrell was not as capable a runner as Weekes, nor was he as meticulous over the small accessories that make the complete batsman.
Clyde Walcott enjoyed batting with both Worrell and Weekes, for different reasons. He felt that Worrell's mastery made it easy for anyone to bat with him, but Weekes helped Walcott to score more quickly because the necessity to place a fielder square of the wicket to stop Weekes playing square cuts meant there was usually a gap for Walcott to play his preferred drives, if the captain neglected to change the field.
Stollmeyer wrote that both Worrell and Weekes were characters on and off the field, cheerful and humorous, and both were match-winning cricketers. In the gully or at short leg Worrell took many brilliant catches which, together with his quickness of eye and footwork, were indicative of quick reflexes. He was the complete cricketer. Weekes was a natural cricketer with a shrewd cricketing brain. One of the world's finest slip fielders, he made difficult catches appear simple.
Published tables compare the total number of Test runs scored by the Three Ws during the period in which they all played together, with the total number of Test runs scored by the top three English and Australian batsmen during the same period. The brief summary of those tables is that between 1948 and 1958 the top three English run-scorers, Len Hutton, Denis Compton and Peter May, scored a total of 12,277 runs in the 92 Tests in which they played together, at an average of 133.4 runs per Test. The top three Australian run-scorers, Neil Harvey, Arthur Morris and Lindsay Hassett, scored a total of 10,006 runs in the 62 Tests in which they played together, at an average of 161.4 runs per Test. In the same period Weekes, Worrell and Walcott scored a total of 10,860 runs in the 54 Tests in which they played together, at an average of 201.1 runs per Test. The Three Ws averaged almost 40 more runs per Test than the top three Australians and almost 68 more runs per Test than the top three Englishmen.
In four of the six years between 1950 and 1955, the Three Ws had the highest combined batting average per Test match. In three of those years (1953-1955) Weekes, Walcott and Worrell averaged over 300 runs per Test match between them, a feat which was never achieved by the top three Englishmen or the top three Australians between 1948 and 1958. It was during those years that West Indies cricket came of age, when they beat England in England for the first time. And it was this generation of cricketers that mentored players such as Sobers, Hunte and Nurse. Worrell, Weekes and Walcott were not only the founding fathers of modern Barbados and West Indian cricket, but were also pivotal in developing modern world cricket.
Of the top ten middle-order batsmen from all Test-playing countries who scored 1,000 or more Test runs during the 1950s, positions one, two, three and six (in terms of batting average) were occupied by Bajans. Garry Sobers in first position scored 1,115 runs at an average of 61.9. Clyde Walcott, second, scored 3,639 runs at an average of 61.6. Everton Weekes in third position scored 4,235 runs at an average of 58. And Frank Worrell, sixth, scored 2,302 runs at an average of 54.
Of the Test batsmen across all eras who have scored at least 2,000 runs batting in the number four position, only South African Jacques Kallis (65.2) has a higher average than Everton Weekes' average of 63.6. In third place is Australian Greg Chappell, whose average of 59.1 is four runs less per innings than that of Weekes.
The Three Ws broke the long-standing racial barrier of a sport that was held as a badge of excellence by the islands of the cricketing Caribbean. In 1956 Clyde Walcott was appointed the first black captain of British Guiana. Frank Worrell became the first permanently appointed black captain of the West Indies, in 1960. And in the same year Everton Weekes was appointed the first black captain of Barbados. Each was an unqualified success as captain.
In 1983, the Lord's Taverners asked former Test cricketers Trevor Bailey, Richie Benaud, Colin Cowdrey and Jim Laker to select their 50 greatest cricketers since the Second World War. The selection criteria were quality and excellence of performance, rather than quantity of runs or wickets. Walcott, Weekes and Worrell were all selected and the selectors had this to say of them:
The odds against three of the world's greatest cricketers being born within a mile and 18 months of each other on a small Caribbean island are high enough. That they should also share the same initial and follow one another in the batting order almost defies speculation […] The Three Ws: this remarkable trio from Barbados were unquestionably the finest three, four and five in any Test team.
Sir Everton Decourcy Weekes
Tests: 48 (1948-1958)
Runs: 4,455, Average 58.61, 100s 15, 50s, 19 Top score 207
Sir Clyde Leopold Walcott
Tests 44 (1948-1960)
Runs 3,798, Average 56.68, 100s 15, 50s 14, Top score 220 Catches/stumpings 53/11
Sir Frank Mortimer Maglinne Worrell
Tests 51 (1948-1963)
Runs 3,860 Average 49.48, 100s 9, 50s 22, Top score 261, Wickets 69 Average 38.72. Five in an innings 2.
From Lilliput to Lord's, by Greg Young. Published by Silverwood Books.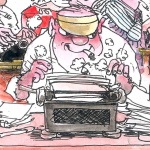 Comments
comments
0 comments