---
Reading Time:
7
minutes
AUTHOR DAN EDDY traces Jobe Watson's journey from slow struggler to elite midfielder with the talent to turn a game:
Jobe Watson is leaving the game a champion of the Essendon Football Club. A self-made champion at that. Indeed, Watson concedes that he did not apply himself in the early years of his AFL career; only a heart-to-heart conversation with his father, Tim – himself a Bomber icon – convinced Watson junior to dedicate himself to training. What followed was one of the great turnarounds in football history, culminating in Watson being awarded the Brownlow Medal in 2012. He was on top of the football world, and was expected to remain there for the foreseeable future.
But, we don't all get to choose our destiny, and, just months after claiming the Brownlow, Watson, as Essendon captain, was front and centre in what would become the most drawn-out, controversial and devastating saga in Australian sporting history. Yet, if a great leader is judged by his actions and words during the most challenging of circumstances, then Watson, between 2013 and 2016, deserves to be recognised as such: a strong leader, firm in his convictions, morally sound and resolute, and a man capable of leading an organisation through intense public scrutiny.
Watson will retire at season's end a footballer whose career was, to some extent, unfulfilled. Robbed of three productive seasons by stress, uncertainty and then suspension, one feels we as spectators missed seeing Watson lead his team into big finals, just like his father had once done. But, on-field success aside, and despite having his Brownlow Medal stripped from him in November 2016 as a result of the supplements saga, Watson will be remembered for his loyalty to Essendon, to his teammates, his family and the club's supporters. When great Bomber leaders are discussed in years to come, his name will be rightly mentioned in the same conversation as Terry Daniher, Ken Fraser, Mark Thompson and, yes, Tim Watson.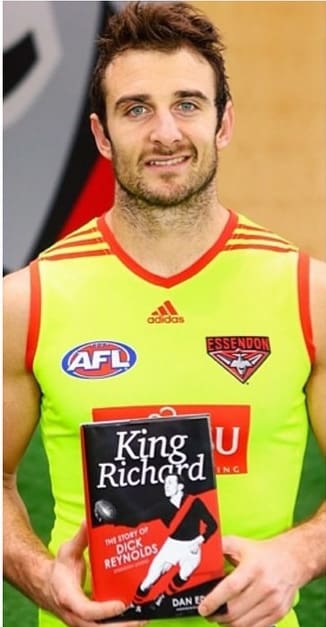 For my recently-released history of Essendon, Always Striving: The key moments that have made the Essendon Football Club, I interviewed Jobe Watson. What follows is an extract from that chapter. [Always Striving can be purchased now for $49.95 through www.slatterymedia.com.au, the Bomber Shop or any of your favourite book stores.]
A WATSON WINS THE BROWNLOW
IF you asked any Essendon supporter whether they felt that a Watson would ever win a Brownlow Medal, they would have replied, "Yes, Tim Watson." Watson was a champion midfielder for the Bombers during the 1980s and early 1990s, as dynamic as any player in the game when at his best. In 1985, a premiership year, he came equal fourth in the Brownlow count and was equal third in 1989. But, with teammate Simon Madden also a big vote gatherer, the coveted award continued to elude Watson by the time he hung up his boots in 1994.
When son Jobe was drafted to Essendon in 2002 as a third-round father-son selection (No. 40 overall), the comparisons between father and son were inevitable. But Tim had never placed any unrealistic expectations on Jobe to be anyone but himself, to carve out his own niche, no matter what pursuit he chose. That he grew up in the Essendon dressing rooms made the transition an easier one for the young gun. Jobe said: "For me, being young and being involved in the club, it seemed like that was what every child did growing up. It wasn't until I grew up that I was able to reflect on that, and appreciate the opportunities I was afforded because of Dad."
Like Tim, Jobe, too, was coached by Kevin Sheedy. But the veteran coach would not play favourites with the son of a gun, making Jobe earn every game he got in his early years at the club. Between 2003 and 2005, he managed just 13 matches, and appeared too slow, too one-dimensional to cut the mustard at AFL level. Sheedy recalled that period in 2016: "He didn't understand the message of true professionalism early on," he said. "I was prepared to clear him, and would have. But the club rejected that idea." Earning a reprieve, Watson knew he was on his final chance if he was going to have a decent career with the Bombers. "Sheeds gave me a lot of really good advice early on, but I suppose that during different periods we butted heads a bit," Watson said. "I think that was because he was probably frustrated in me. I think he always saw the talent that I had, but he was getting frustrated that he'd put me into the team and I'd break down with an injury."
At the end of 2005, it was time for a father-son talk. Jobe explained, in 2016: "After my third season my career wasn't going anywhere, and Dad and I had a discussion where Dad was very forthright and honest with me about what it was that I wanted out of footy. In his opinion, it wasn't going to be overly successful. During that year, I was getting really frustrated about where I was at. I was back playing in the VFL after three years, so I was starting to think 'What's going on here? What's holding me back?'
"He then offered what he thought would be a worthwhile alternative in the form of a fitness regime and different training I could do, plus an external source that I could use. That was the lightning rod for my transformation. It was a pretty honest discussion, and it was from that meeting where my transformation generated from."
What followed was one of football's greatest ever transformations. Watson lost seven kilograms during the following pre-season, setting the platform for his finest season to that point. "I obviously was angry with myself for not playing and I had 12 months to do something about it," he later said. In 2006, Watson played 21 matches and accumulated 479 disposals—the most by an Essendon player.
Said former teammate and coach, James Hird: "He has a brilliant football brain…[Chris] Judd is a very good comparison for Watson because he is the only other player who dominate[d] clearances and contested possession for his club as Jobe [did] for the Bombers."
Leadership did not come naturally to Watson, who admits he was unprepared for the role when named skipper before the 2010 season. "I didn't think I was ready for it, but I got voted in by guys who were more senior than me, and so that gave me confidence," he said. "The strength of your peer support is a really great motivator, and it becomes a really powerful tool for self-fulfillment and self-belief."
Dare we say it, in 2012 Jobe was "Tim-like" in his ability to influence matches. He played 22 games and had a career-high 638 disposals, never dipping below 20 in any one game. Ten times he had 30 disposals or more. And, he also found the scoreboard regularly, averaging just under a goal per match.
On Brownlow night, Watson received 30 votes, four ahead of runners-up Trent Cotchin (Richmond) and Sam Mitchell (Hawthorn). He was given six three-vote cards, four two-votes, and four one-votes. His tally was the highest in Essendon's history. Highly respected by his peers, Watson's victory was as popular as any in Brownlow history.
David Zaharakis, who has played with Watson since 2008, said. "He never changed after winning the Medal, he's a very grounded person in that way. He's very hard on people when it comes to driving high standards, but then he loves the time outside of footy where you have a beer and hang out with your mates. Winning that (the medal) to him, while a great achievement, was not something that changed his demeanour as a teammate or away from the game."
Said Watson, in early 2016: "Does it sink in that I'm a Brownlow medallist? Not really. I don't think about it often. But the one thing I do notice is that whenever you are referred to it is always with you: it's 'Jobe Watson, 2012 Brownlow medallist,' and so I guess it's something that's always with you, no matter what."
Sadly, for Watson, his family, and all Essendon supporters, on 11 November 2016, Watson handed back his Brownlow Medal following a long and drawn out supplements saga that rocked the club, culminating in 34 past and present Essendon players being suspended for 12 months. "It is with mixed emotions that I have decided to hand back my 2012 Brownlow Medal," Watson said in a press statement, adding:
It has been incredibly distressing for me to have people question my integrity and infer an intention to act against the spirit of the game, a spirit that is intrinsically a part of who I am…The basic principle behind this prestigious award is to honour the fairest and best. If there is a question in people's minds as to whether the award is tainted, the fairest and best thing to do is to give it back and honour the history that has gone before me.
I want to make it clear that today's decision does not in anyway reflect a change in my personal opinion regarding the merits of the CAS [Court of Arbitration for Sport] finding, but rather reflects my desire to put to a close further speculation about what should be done with the 2012 Brownlow Medal. One of the most frustrating elements of this entire process has been my belief that many of the decisions in this matter have been based on perception rather than evidence. I would like to share my thoughts with the AFL Commission, however that needs to be at a time and in a forum that is right for me.
Four days later, the AFL commission announced that Cotchin and Mitchell were to be awarded the 2012 Brownlow Medals, and each was presented their Medals on 13 December 2016, at a function centre in Melbourne's Docklands—across the road from AFL House.
While Watson relinquished the captaincy to Dyson Heppell on their return from a 12-month suspension, he remained a spiritual leader during 2017. And while the speed of the game appeared to be passing him by the longer the season progressed, there were still glimpses of his ability to control the play from inside the contest. At his best, he was as dominant as Sydney's Josh Kennedy, and that is how Essendon supporters will remember him. Off-field, one was always greeted with that cheeky Watson smile, a warm hand shake and a genuine show of interest in any young Bomber fan.
Despite all that has gone on over the past four years, at his retirement press conference Watson appeared at peace with his lot. If anyone had reason to be bitter with the events between 2013-16 it is Watson, yet at no stage has he tarnished his character, remaining stoic throughout; the ideal general to lead a troop of young men through dangerous territory. For that, he deserves our congratulations and best wishes. Thanks, Jobe, and well done.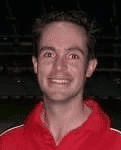 Author:
Dan Eddy
DAN EDDY is a storyteller with an impressive collection of works. He is the author of four books, including King Richard and Larrikins & Legends, and co-author of three more, including Champions and The Shinboners. 
He has a Master of Arts degree which explored the connection between Essendon champion Dick Reynolds and the Essendon community, and is a currently researching a PhD on another AFL Legend in Alex Jesaulenko. He is also a regular contributor to Inside Sport magazine, and has had articles published in the AFL Grand Final Record.
Comments
comments
0 comments