---
Reading Time:
5
minutes
LIKE MOST Bomber supporters CHRIS de KRETSER has loved every minute of Jobe Watson's career. Today he watched the sad but stylish way in which Watson declared he was hanging up his boots:
IT'S time to go, Jobe," has been the thought on every true Bomber fan's mind during the past few weeks. They have felt it with a heavy heart, but didn't want to believe it and felt too sad and disloyal to utter it.
But they probably also knew, that like the real champion man he is, Jobe Watson would realise it and pull the plug on his fading football career himself.
That's exactly what has ensued with the respected Essendon leader announcing his retirement at the end of the season after 15 years, 217 games, and a central role in the club's most turbulent period in history.
He did it with the grace that has been a hallmark of his leadership, whether it was as the winner of the AFL'S best and fairest player award or as the face of the club's fight against drug charges.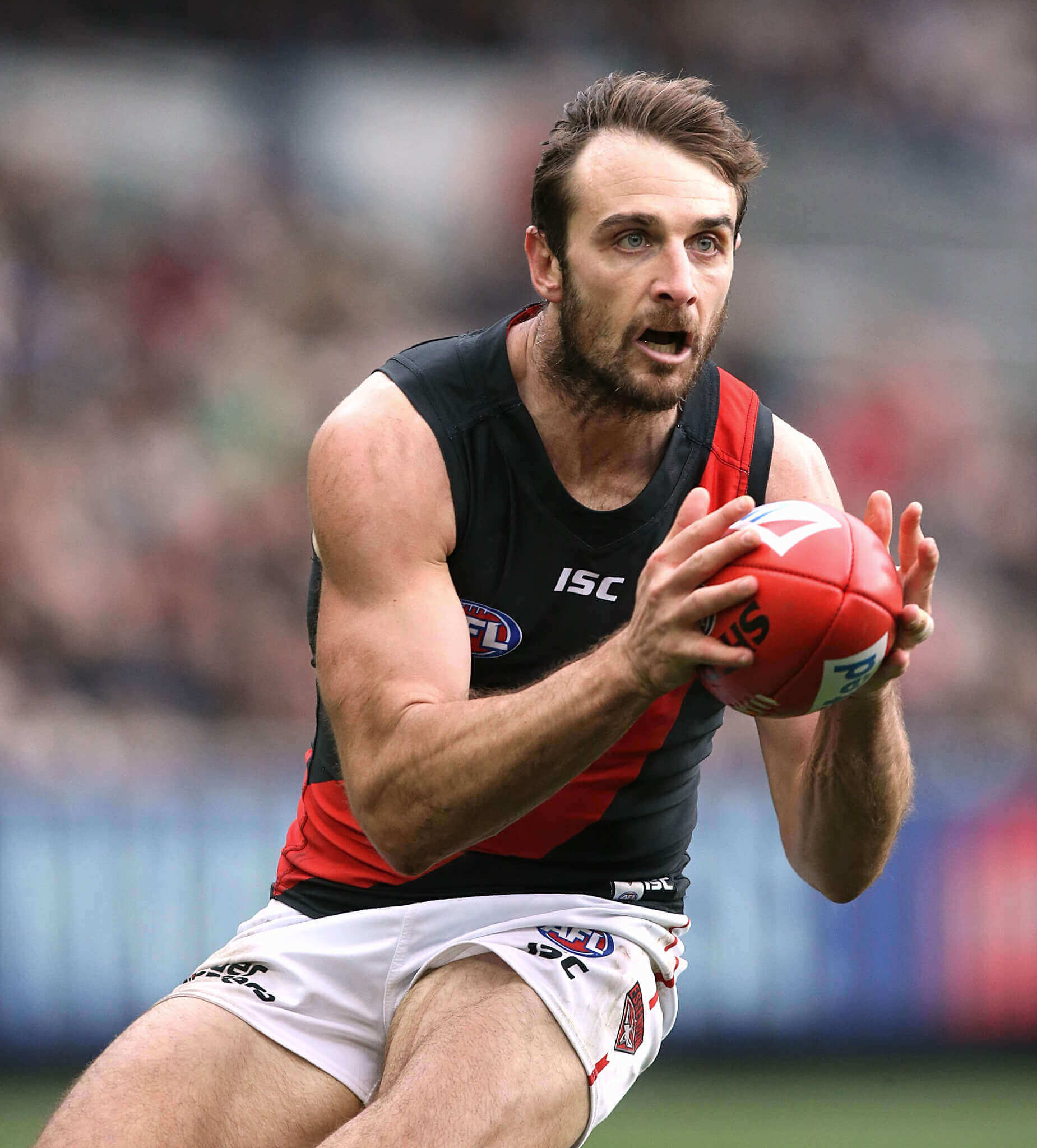 And there was no bitterness over the 12-month suspension he incurred with 33 of his teammates or the loss of the 2012 Brownlow Medal that he was asked to surrender.
Essendon coach John Worsfold spoke of his authenticity while club president Lindsay Tanner emphasised his leadership, courage and forbearance during the club's crisis.
The son of triple-premiership legend Tim Watson, he had much to live up to when drafted in 2002.  Slow and overweight, he was being touted as trade bait by legendary coach Kevin Sheedy only a couple of seasons into his career.
But Watson knuckled down, lost weight and became one of the best in-and-under midfielders in the game. He became captain of the club in 2010, won dual All-Australian selection, and the club's best and fairest three times.
Then, after his most triumphant year on the field in 2012, disaster struck with the inquiry into the peptide program at Essendon.
As captain of the club, he was honest to the bone in defending himself and his teammates against the charges and accusations that dominated the media for the next four years.
There was nowhere to hide but he held his head high while confronting the outpouring of abuse and vitriol. When asked about his legacy on retiring, it was this grace and stoicism which was highlighted.
"My parents always displayed certain behaviour," he said. "In a position of leadership, I've always tried to emulate a way of leading. That is important to me. Despite everything you do as a player on the field, there is always a way of behaving. I feel that will be part of my legacy."
No player was put through the wringer over the drugs saga more than Watson and no-one paid a higher price – the forfeiture of the AFL's most coveted individual honour.
But he was philosophical about the way his career took such a cruel turn. Asked how he felt about football after all that had happened during the peptides saga he drew a bemusing analogy about the effect of having a cheating partner. "I am content with my career. I suppose people talk about how I feel about the game and things like that," Watson said. "I guess it's a little bit like you're in a relationship and your partner cheats on you or something like that. You might get back together, you probably don't love her the same way.
"That's a little bit how I feel about it. I love the game but it doesn't feel the same to me as what it did."
Watson said the drugs saga had changed him as a person. "It wasn't something I enjoyed," he said. "I'm a pretty private person.  The most difficult part was it changed me. When you're a part of such scrutiny you start to over-analyse things. Everyday life changes."
He said it was the same for his teammates because there was such hysteria, and savage news headlines. "Living through it is very difficult," he said.
See also: Jobe Watson gallery
Watson also said that losing the Brownlow Medal wasn't the worst thing: "I think the most difficult time was certainly after the WADA finding. Having to be there with my teammates and go through that. The actual medal wasn't that significant. I think the people whose opinion I value and who know me best, they haven't changed because I had to hand back the Brownlow."
He had a surprising confession about the medal and how it was handed back: "I never had it," he said. "The last time I saw it was in 2012. I gave it to my parents. I assume they sorted it out."
Watson also laughingly dismissed a theory that the Brownlow was still sitting on his grandparents' wall as claimed recently by his cousin, St Kilda midfielder Seb Ross. "That's a replica. I should probably tell my nan that the Brownlow she has is a fake," he said.
Born to play for Essendon, Watson said it was a wonderful dream come true. "But the worst thing you can do is lie to yourself when you know your time is up.
"The last couple of weeks it is something I was thinking about a lot. I said to John (Worsfold) on Monday, I know now this is going to be my last year. I want to enjoy it.
"I am really excited to play out the rest of the year with this group."
He described his current group of team-mates as the most talented in his time at Essendon.
He said he had really enjoyed his time away from the game seeing how other people led their lives. But the bond with his suspended teammates, which he likened to a premiership-winning bond, had made him come back to the game for "just another year of your life".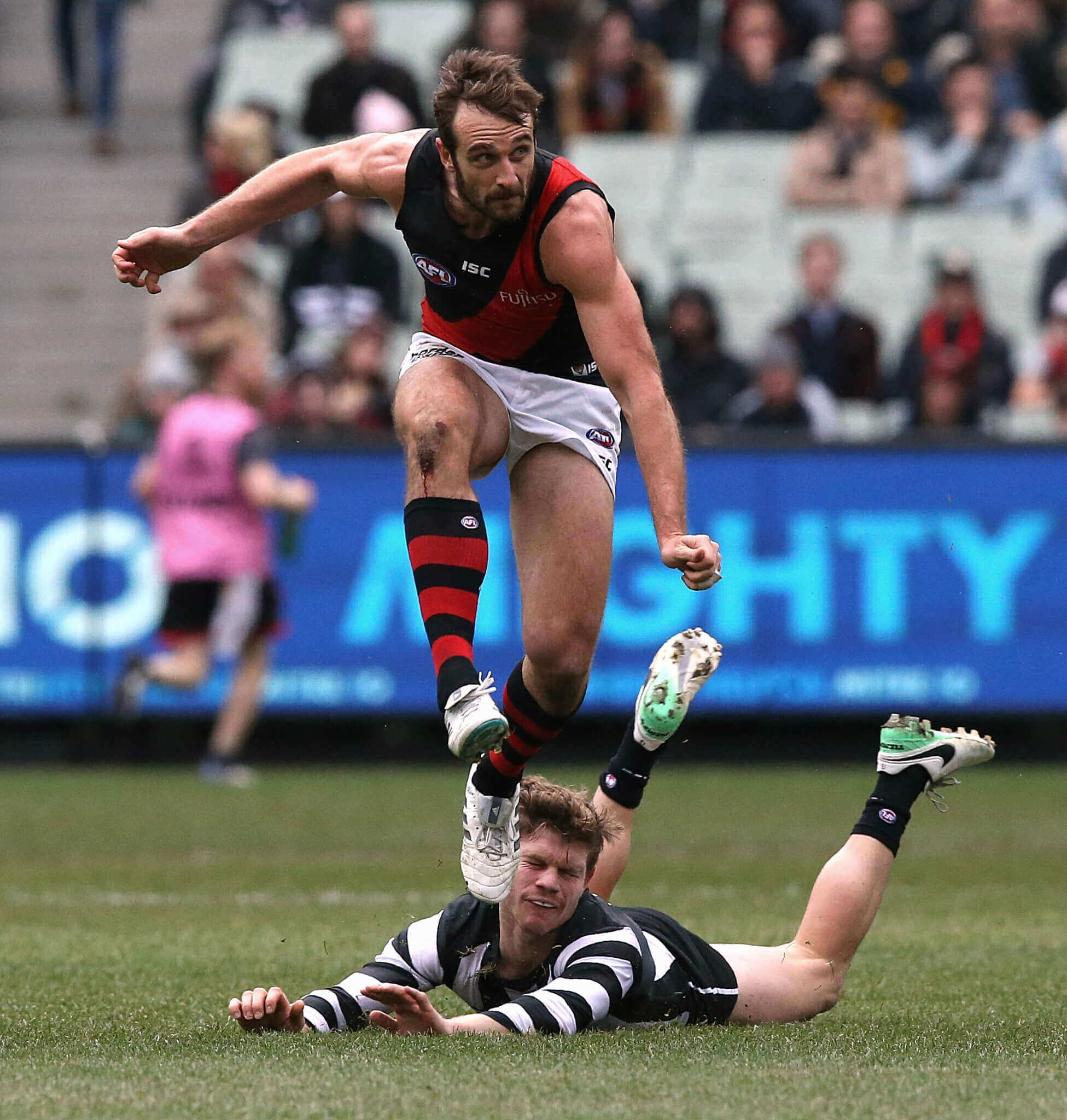 While leaving the door open to a future role in football, Watson said he would probably gravitate back to New York and the café where he worked last year. "We were rated the fourth best brunch spot in Manhattan," he said. I've got a couple of businesses over there. I will be spending a bit of time here and there."
Watson said his footy career had been based on hard work and he had a special word of praise for boxing trainer Ray Giles, who he said made sure "he got everything out of my body". He also said it was great to re-connect this season with former Carlton champion Greg Williams who had helped in his early career.
And there was a kind word for his first coach and nemesis Kevin Sheedy. He said he got on much better with Sheeds now than then.  He said Sheeds was retiring at the time and was probably trying to make an example of him when talking about trading him. "I was angry with him. I was frustrated with him talking in riddles," Watson joked.
He also singled out his last Essendon coach Mark Thompson. "I'm still terrified of Bomber. He still scares me," he said.
There was no mention of James Hird who was the other face of the drugs saga with Watson. There was not a single question asked by the gathered media of Watson's relationship with Hird.
Strange that.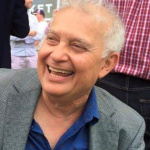 Author:
Chris de Kretser
CHRIS de KRETSER was founding editor of The Sunday Sun and the first sports editor of The Herald Sun. He was also night editor and sports editor of The Sun and publisher of Sports Weekly magazine. He was Deputy Olympics Editor of the Herald Sun during the Sydney Games, editor of MX, picture editor of The Herald Sun and Sports Confidential columnist.
Comments
comments
0 comments