---
Reading Time:
4
minutes
SWIMMING is Australia's favourite Olympic sport but maybe there's a reason why the gold rush isn't what it used to be – and may not be in future, writes MARK HARDING
There's been plenty of angst over Australia's less than sparkling performance in the pool at the World Championships in Hungary last week. Just one gold, from Emily Seebohm, and eighth place in the medal tally, the first time in more than 30 years we've finished outside the top five.
Worse than that, trounced by Great Britain, whose four gold took them to second place behind Team USA's dominant 18 golds.
Beaten by the Brits at swimming? Seriously? That's like them being beaten by us at soccer.
But should we really be so surprised? And does it matter that a year after an Olympic Games in Rio, a year before a Commonwealth Games on home soil, and three years out from a Tokyo Games, we go through a 'development phase'?
Logically, World Championships the year before an Olympics are always more relevant than World Championships the year after an Olympics.
So instead of comparing the three golds and ten medals overall from Hungary with the seven and 16 at the previous world titles in 2015, a more relevant comparison would be with the Australian performance in 2013, when we won three golds and 13 medals overall.
That's still better than we did this time around, but Swimming Australia head coach Jacco Verhaeren was quick to point to the absence of some key members of the team who realistically could have pushed the medal tally to a more respectable top five finish.
Rio 100 metres freestyle gold medallist Kyle Chalmers had the best excuse, recovering from heart surgery, while Cate Campbell and James Magnussen headed a small list of swimmers who decided their preparation for next year's Gold Coast Commonwealth Games would be better served by skipping the world titles.
One can only imagine what the crusty old coach from the glory years of Australian swimming, Don Talbot, made of that.
From the distance of his armchair, Magnussen was critical of Verhaeren's tactics in not using his fastest swimmers to take the first leg of the relays and Campbell, perhaps a little hypocritically, was critical of Magnussen for commenting on team matters when he wasn't part of the team.
That little spat, and criticisms of Verhaeren from other quarters, indicate the morale problems which blighted the sport around the 2012 Olympics are not as under control as Swimming Australia would have us believe.
But it still doesn't explain why our stocks in swimming have fallen from the days when it was normal for Australia to go stroke for stroke with the USA. The answer may be as unpalatable as it is simple.
See, there's really only been two great waves of success in Australian swimming and they were created by our two home Olympics. Until our eight gold medals in the Melbourne pool in 1956, the only times we'd ever won more than one gold at a time was Stockholm 1912 and Paris 1900, when we won just two. The 1956 spike lasted a generation but the golds dried up in 1976.
From then until Sydney 2000, two golds were once again our best efforts until our five at home, seven in Athens and six in Beijing. One in London was poor, three in Rio better but just maybe the Sydney spike is over.
Hosting a Games provides an injection of money and resources, to say nothing of the inspiration to our youth. History says all of this eventually dries up until politicians have a reason to dedicate extra funding.
It's undeniable that money means medals. Have a look at how Great Britain has turned its Olympic programs around in swimming, cycling and other Olympic sports across the board. And watch France do the same in the next few years now that it is certain to host in 2024.
What Australia needs is another home Olympics but the earliest opportunity is 2032 and even then we'd have to be a single bidder before the IOC sent it here a third time. We might even have to wait until Melbourne 2056 and that's assuming the nation wants the commitment anyway.
The trouble for Australia is that sports funding is no longer politically fashionable and it's no longer popular among voters. Because life is tough out there and there's a lot of other areas that deserve the cash.
Oh, for the days of sports loving PMs like Bob Hawke and John Howard who knew the value of a tearful Aussie mouthing the anthem on the podium.
Until funding is increased, either by lottery or allocation, we might just have to accept that one or two gold medals in the pool is as good as it gets.
Welcome to the new normal.
| | | |
| --- | --- | --- |
| Year | City | Gold |
| 2016 | Rio | 3 |
| 2012 | London | 1 |
| 2008 | Beijing | 6 |
| 2004 | Athens | 7 |
| 2000 | Sydney | 5 |
| 1996 | Atlanta | 2 |
| 1992 | Barcelona | 1 |
| 1988 | Seoul | 1 |
| 1984 | Los Angeles | 1 |
| 1980 | Moscow | 2 |
| 1976 | Montreal | 0 |
| 1972 | Munich | 6 |
| 1968 | Mexico City | 3 |
| 1964 | Tokyo | 4 |
| 1960 | Rome | 5 |
| 1956 | Melbourne | 8 |
| 1952 | Helsinki | 1 |
| 1948 | London | 0 |
| 1936 | Berlin | 0 |
| 1932 | Los Angeles | 1 |
| 1928 | Amsterdam | 0 |
| 1924 | Paris | 1 |
| 1920 | Antwerp | 0 |
| 1912 | Stockholm | 2 |
| 1908 | London | 0 |
| 1906 | Athens | 0 |
| 1900 | Paris | 2 |
| 1896 | Athens | 0 |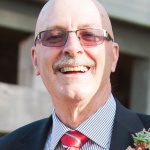 Author:
Mark Harding
MARK HARDING is one of the most experienced and versatile sportswriters in Australia. He is a former news columnist for The Herald, sports editor for the Herald Sun, Chief Sportswriter for the Sunday Herald Sun and Chief Sportswriter for Australia's first weekly national sports magazine, Sports Weekly. He currently produces television shows on international sport for overseas markets.
Comments
comments
0 comments