---
Reading Time:
3
minutes
LAWRENCE MONEY slices his way through a new bag of golfing terms:
Until the John Deere Classic this month in Silvis, Illinois, my favourite expression in golf was the NIBY. I first heard this term at Cranbourne Golf Club where I was a member for 16 years and where I once got down to a terrifying 12 handicap.
Knowing I had to score six pars just to break even, I got spooked and two weeks later retreated to the safety of 13. Just one stroke but, in the mind, a chasm.
I was at that 13-mark one day when a battle-scarred 70-something hacker observed my unruly Titleist coming to rest just short of what my Jewish mate Leo used to call the "Lebanese lawn", a bunker.
This called for a delicate chip across the sand trap to get to the pin. "Ahh, what we call a NIBY," muttered the veteran hacker with the despairing look of a man who had seen much ill-fortune on the links.
"NIBY?" I queried.
"Not In Bunker Yet," he responded.
Dammit, talk about a self-fulfilling prophecy. Next shot was played from silicone valley with a sand iron, a shot the pros regard as the easiest of the lot but, for amateurs, a process fraught with peril.
From that moment, I have relayed the concept of NIBY through all my various playing groups, some of whom have occasionally re-fashioned the term to suit the occasion. A few weeks back, for example, young Johnny (age 85) declared a shot on the bank of a small lagoon at Latrobe to be a NIWY – Not In Water Yet.
"Plop!" He was right.
Then came the John Deere Classic last week in Illinois, a fixture held each year the week before the British Open and (oddly) named after the inventor of the first commercially successful steel plough.
It was won this year by Bryson DeChambeau who pipped Patrick Rodgers by one stroke — and that one stroke was a putt that lipped out on the 17th.
Here's how one commentator reviewed it: "His putter just got outside the hole, to the left a little, a good strike, but see the wobble right there, it should have cut the ball back to the right but it didn't. Again, it's just kismet. It's a great word, kismet."
Indeed it is. The dictionary tells us "kismet" is "fate, destiny, providence. God's will…" In other words, your golf round is already mapped out for you before you tee off and, really, there's not a damn thing you can do to change it.
I'm embracing kismet from now on. It may not take the jitters out of a NIBY but at least I will know, as I reach for the sand iron, that it was all written in the stars before I started. Hey, it's just kismet.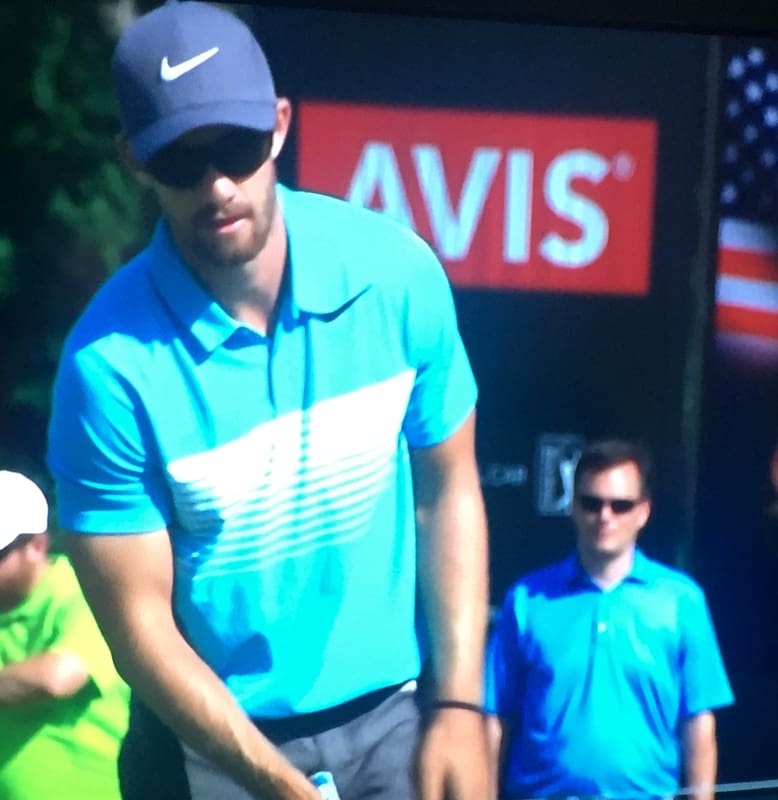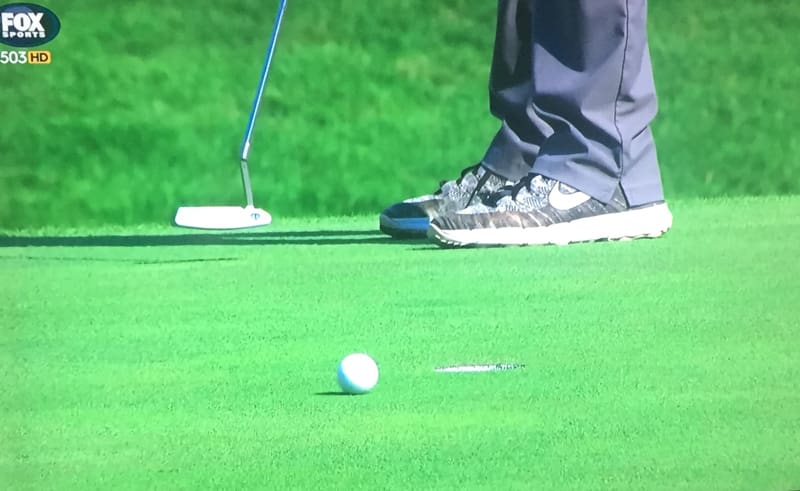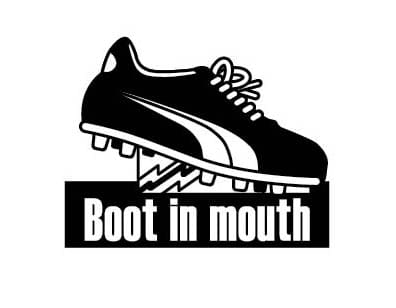 Peter Bell (2017): "It goes without saying but I'm going to say it anyway."
Jonathan Brown (2017): "The forwards' eyes light up like dinner plates when a midfielder decides to go inside."
Anthony Hudson (2017): Bugg got squashed, away they go…"
Brian "BT" Taylor (2017): "He had absolutely nothing on down the field."
Peter "Crackers" Keenan (1984): "Duckworth was running around, making his pheasants felt."
Harry Beitzel (1985): "He'll never forget himself if he misses this one."
(Contributions, preferably with date and match, to [email protected])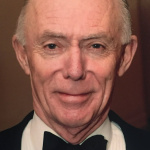 Lawrence Money has twice been named Victoria's best newspaper columnist by the Melbourne Press Club. He wrote columns for 37 years on the Melbourne Herald, Sunday Age and daily Age — and in Royalauto and Your Sport magazines — before retiring in 2016 after a 50-year career in journalism.
He still treads the speaking circuit, does radio gigs, tweets on @lozzacash and chases a long-gone 13 golf handicap. He clings to the eternal hope that the Melbourne Demons will once again win a flag.
Comments
comments
0 comments