---
Reading Time:
4
minutes
IT'S NOT JUST the on-field premiership that is about to become a boots 'n' all battle for the rest of the footy season, chief writer RON REED reports:
COMING UP to the most important games of the season, what footy team wouldn't want to have Jonathan Brown lining up in a key position? Channel 7's The Front Bar, their recently-installed head-to-head opposition to Channel 9's troubled The Footy Show, recruited brilliantly and kicked a very big goal through the former Brisbane Lions superstar on Thursday night.
This wasn't actually game on – not yet – because 9's one-time juggernaut is in recess until Thursday, August 10, following the eruption a week earlier that has seen Eddie McGuire replace the uncharismatic Craig Hutchison in the hot seat he pioneered two decades ago. That amounted to a free kick during a three-quarter-time break for 7 and they made sure it wasn't wasted, bringing in two very heavy-hitters – Brown and the always-interesting Alistair Clarkson – to join regular hosts Andy Maher, Mick Molloy and Sam Pang.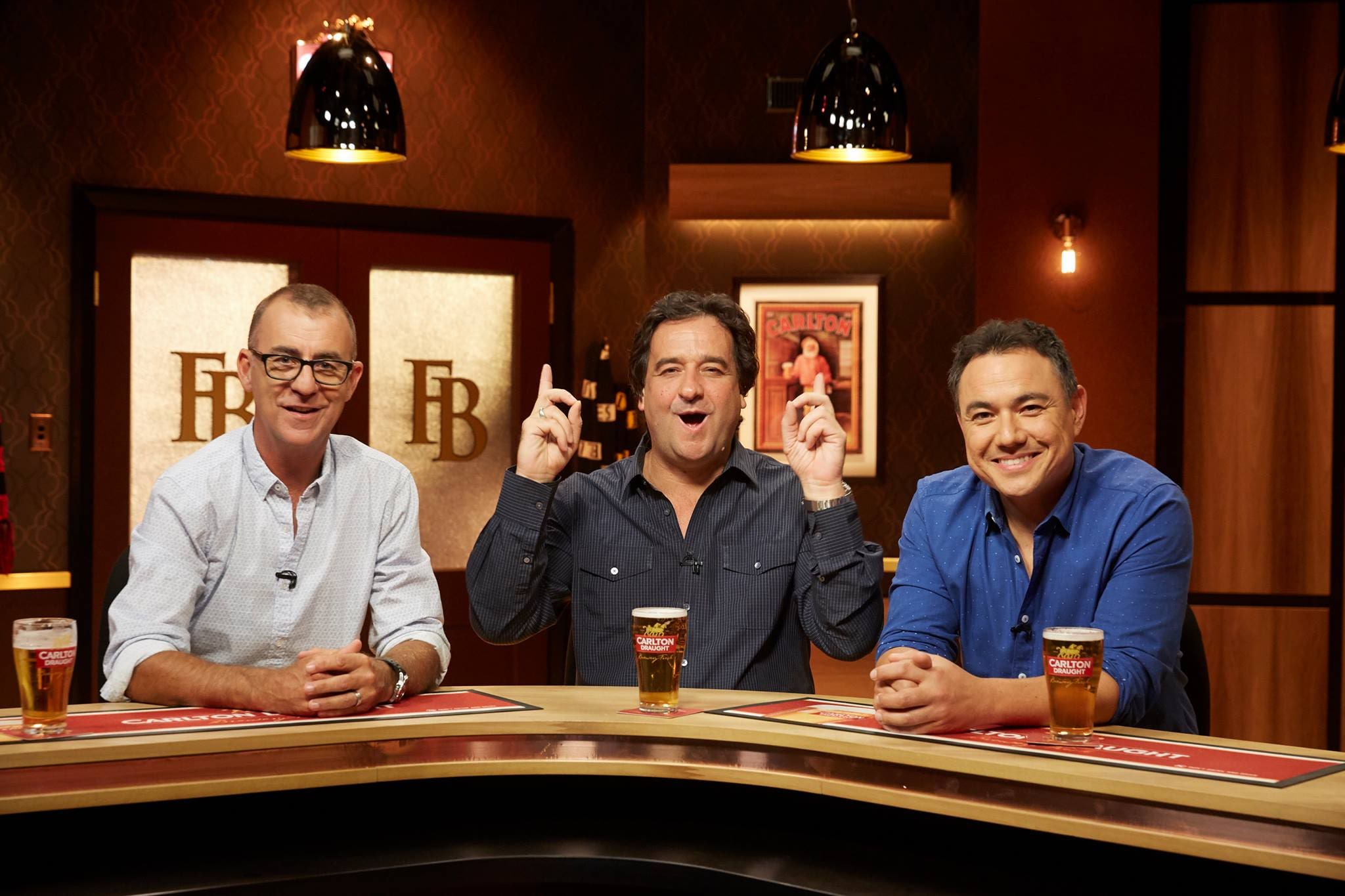 They'll have the field to themselves next week, too, and then … well, this might be the first time the match of the round (21) will be played between two TV stations rather than two footy teams even though the battle for the final eight will be in full swing. Certainly, much is at stake in both arenas.
All five talking heads on TFB made strong contributions but Brown, as he is well accustomed, was the star, which might have had a few very interested observers at the other channel tearing their hair out because he used to be one of their regulars. He is now the property of Fox Footy, which, being Pay TV, is a little bit off-Broadway. Fox was thanked on air for allowing him to swim in the mainstream but we weren't told whether this was a one-off or whether he will be back for the rest of the season. Presumably it is a safe bet that 7 will be pulling out all stops to make sure he is.
He's a natural – both funny and informative, he has an engaging smile, a country-boy's unfussed demeanour, doesn't stumble over his lines, has enormous credibility as the star of three premierships and is honest enough to have no need for false modesty, while more than happy to take a joke on himself. Pang got him nicely when he started asking him about his 13-year career, only for Brown to immediately remind him it was 15 years. Pang instantly retorted that he didn't think the last two needed to be counted. Good one. Very droll.
Brown admitted that after the Lions won their third premiership in a row he and many of his team-mates had to be dressed down by legendary coach Leigh Matthews, who delivered "the greatest spray of all time" in their moment of glory. "We had a lot of egos – a lot of stars all wanted to be the star." That's not an admission that's been aired all that often, if at all.
There was enough serious stuff to give the show light and shade, in particular a foray into the issue of the week in sport in general, namely the possibility of footballers sustaining late-life brain damage because of too many hits to the head. An American newspaper put the figure at 99 per cent only days after rugby league star Billy Slater reportedly lost two weeks of memory after being felled by an unacceptably crude, late tackle.
As brave as any player ever, Brown retired after Matthews convinced him he might have worn one too many to the head and it was better to be safe than sorry. Asked if he was worried about what might be in store down the track, Brown said: "Not really, I think I'm in pretty good nick. My family is the most important thing. I feel OK."
In a similarly serious vein, Clarkson spoke about Hawthorn's involvement with the Beyond Blue Cup, highlighting mental health issues. "You feel like you're bullet-proof but we're all human. Football clubs give you the chance to talk. Males are ego-driven, they don't like to show their vulnerability." This, too, is an issue now constantly on the table, with former Carlton star Geoff Southby the latest to open up freely about his troubling experiences at a time when it simply wasn't talked about.
For all that, TFB should not – and this is a bit of an assumption on my part because I haven't seen a lot of it previously – be confused with a current affairs show. And wouldn't want to be. It's essentially humour-based, light and bright, with Molloy one of the most talented, knockabout comedians in a town that has plenty of them, with Pang not a long way behind. Maher is a good driver.
TFS likes to think it's pretty humorous too with Dave Hughes playing the same role as Molloy. Rumours persist that the original jokester Trevor Marmalade is on his way back, which will up that ante. McGuire has promised to inject more fun. However, he has another ace up his sleeve which the opposition do not have – hard news. Originally, one of the great strengths of the show was McGuire's journalistic professionalism, his ability to tell viewers what was going on out there in footyland, whether it was fresh facts or educated speculation. Another highly professional journalist, Damien Barrett, is a strength of the show in much the same way.
Not sure the boys at the bar are going to be a match for that aspect of the contest. Will it matter? Stand by to find out.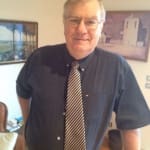 Author:
Ron Reed
RON REED has spent more than 50 years as a sportswriter or sports editor, mainly at The Herald and Herald Sun. He has covered just about every sport at local, national and international level, including multiple assignments at the Olympic and Commonwealth games, cricket tours, the Tour de France, America's Cup yachting, tennis and golf majors and world title fights.
Comments
comments
0 comments