---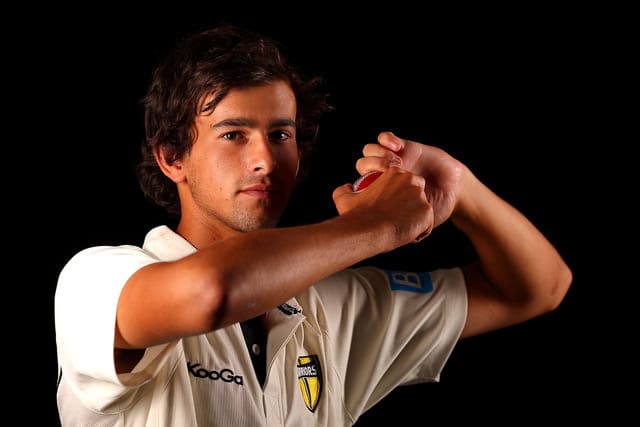 Reading Time:
4
minutes
MOST cricket followers were stumped when the Australian selectors announced a new cap for a Test in England. Author KEN PIESSE was among them:
CRICKET folklore revolves around the extraordinary. From the heroics of Don Bradman's Invincibles at Leeds in 1948 to Mark Waugh's steely matchwinning 100 at Port Elizabeth in 1997 and David Warner's exuberant century before lunch in Sydney in 2017, we thrive on the game's signature moments.
Ashes performances define a cricketer's true worth. Dennis Lillee, Steve Waugh, Steve Smith, Ricky Ponting… they have all delivered when it was most crucial; against the English.
For key occasions where Tests have been turned by a ball, a catch or a fabulous innings, cricket purists can tell you their exact location, even their row and seat number.
When Warnie famously flippered Richie Richardson at the MCG I was positioned five rows back almost directly behind the wicket in the old Cigar Stand at the MCG with my mate Graham Wilson from The Four Kinsmen.
The commentators initially called it a googly, but Warnie rarely bowled one. Initially he'd worried that it would bounce twice. Instead he perfected a slider and then a quicker one again, his famed flipper first learnt from the Cricket Academy's Jack Potter before refinements encouraged by his long-time mentor Terry Jenner. Watching on TV that early-afternoon from his home in Glenelg, 'TJ' almost jumped out of his lounge chair as the ball scuttled under Richardson's bat and zeroed into his middle and off stumps. It was every coach's dream ball.
Years earlier, also in Melbourne, everyone's hero, high-powered paceman Graham McKenzie took six wickets, all before lunch, on the gloomiest of late December days against the Nawab of Pataudi's startled Indians. It was 15 maybe 16 degrees but with the southerly blowing straight down the ground from the Antarctic it felt like 10.
My dad, mum and I all huddled together in our jumpers and coats but the cricket was electric. Garth bowled like the wind.
I was there when Steve Waugh smoked the final delivery of the day from Richard Dawson through extra cover to bring up his century at the Sydney Cricket Ground in early 2003. Everyone in the press box jumped to their feet in acclamation. Later, when Steve entered the press conference area with that Charlie Chaplin walk of his, the whole media contingent stood and applauded. Even the Poms. The buzz around the Australian team at practice the following morning was amazing. Everyone wanted to talk about it.
A decade later, in July 2013, we were with 400 equally-animated Aussies in Nottingham in a big barn of a room on the eve of the first Test in Robin Hood country. Ashes trio Nathan Lyon, James Faulkner and Matthew Wade, all in official Australian garb, were among the guests of honour. It was clear Faulkner and Wade were reserves, but surely not Lyon. He'd taken a "seven-for" in his last Test appearance, just three months earlier. As soon as the speeches finished, I bowled up to Australia's spin king and suggested that he should be back at the Park Plaza, "resting up for tomorrow".Shane
"Oh, they haven't picked the team yet," he said.
As the touring team's frontline spinner, Lyon had every right to think he would be among the first selected, but he already knew he was in the backblocks. He just couldn't say so publicly. We were being thrown a curve ball.
These were bizarre days for Australian cricket. Humbled four-nil by India in autumn, four players had been suspended for not completing a mid-tour homework chore. It was the most pie-eyed, ludicrous administrative bungle in Australia's cricket history. Those disciplined included the vice-captain Shane Watson who went home temporarily, very publicly questioning the worth of High Performance Manager Pat Howard and castigating him for his role in the stand-downs.  A week later he was back in India as the team's stand-in captain!
The once-proud leaders of the cricket world were losing face like never before. Just days into the new tour, the head coach was sacked and frontline batsman David Warner sent to Siberia. Two reinforcements, Steve Smith and teenager Ashton Agar, were lifted into the group, totally from left field. Was veteran selection chairman John Inverarity publicly admitting he'd bungled the selection of the original 16?
That night "Invers" was out to dinner at the same venue as our Australian Cricket Society Ashes party. Our conversation was light and short and revolved around the event we'd all just attended — and the composition of next day's team:
"Picked a good XI Inver?"
"Hope so."
"Any shocks?"
"Not to us."
The following morning, bright and early, our group marched into historic Trent Bridge, the one-time home of old Bodyliners Harold Larwood and Bill Voce. Directly ahead of us on the arena just in front of the dressing rooms stood the unmistakeable figure of Glenn McGrath. The pace legend, in a huddle with Michael Clarke and the Australian squad, was handing over a brand new baggy green to a tall, tanned kid, unknown to most of our Australian Cricket Society tourists. It was Agar, the athletic bowling allrounder from De La Salle College, lured west to fast track his first-class ambitions. Australia had selected a first-game "smoky", so unknown that a week earlier his own captain had to introduce himself. He'd never even seen him play. Agar's parents, John and Sonia, and younger brothers Will and Wes were also there, having just flown in from Melbourne. They'd been told of young Ash's selection 36 hours earlier.
Agar, 19, was to be Australia's specialist spinner and bat at No.11. One of the officiating umpires Kumara Dharmasena, a former Test spinner, asked Clarke about Agar's bowling. "He's good," said Clarke. "But he's an even better batsman."
Agar's debut was astonishing. Australia was being pummelled early before the little-known teenager scored 98 in a remarkable 163-run 10th wicket stand with Phil Hughes. Australia lost what was to become an epic match, but Agar was the hero of the hour…
Ashton Agar was the inspiration behind KEN PIESSE'S forthcoming book Heroes of the Hour. It is Ken's 73rd book on cricket or football and is available in spring from Bonnier Publishing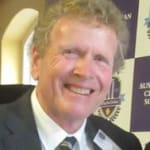 KEN PIESSE has covered cricket and football for more than 30 years in Melbourne. He has written, edited and published more than 70 sports books. His latest book, Favourite Cricket Yarns, is available from www.cricketbooks.com.au
Comments
comments
0 comments