---
Reading Time:
5
minutes
AFTER THE FLAGS came the fight. The Blues lost their leader and lost course. In this final extract from his book, Larrikins & Legends, DAN EDDY recounts how this great Carlton side fought back to etch their own place in football history:
WHAT TOOK PLACE at Carlton between the 1979 and 1980 seasons was shocking, unprecedented, ugly, and threatened to shatter what was appearing to be a period of sustained success. In short: George Harris wanted greater control of his committee, captain-coach Alex Jesaulenko supported his president, and so they gambled and forced members into an extraordinary election at, of all places, Festival Hall, a venue famed for hosting The Beatles and countless boxing matches.
When it was all over, Harris and Jezza were gone. In their place came Melbourne City Councillor Ian Rice as president, and popular larrikin Percy Jones as coach. That the Blues finished equal top at the end of 1980 was testament to the quality of the playing group. But, with injuries and ill-discipline off the field, they exited the finals in straight sets. Suddenly, Carlton had reached another critical point. In walked Hawthorn premiership-winning coach David Parkin and all was right once more.
Oh, and they added a couple of handy players you may have heard of? Ken Hunter and Peter Bosustow. Hunter became one of the bravest players ever to pull on a Navy Blue jumper; The Buzz was a superstar…he told me so. "Peter was flamboyant, he was an egomaniac," Wayne Harmes explained. "If you sit down with him, you'll find out how good he is. But the thing was, he really was that good!" Indeed, Buzz won Goal and Mark of the Year in his debut season! And Hunter? Well, Alex Marcou describes him as "one of the greatest footballers that Carlton's ever had".
Despite improving their already impressive list, Carlton again trailed Collingwood in the Grand Final. This time, though, it was a dire 21 points at the 28-minute-mark of the third quarter. But, within a blink of an eye, Rod Ashman and Jim Buckley, key playmakers who had been quiet all day, bobbed up to each kick goals. Now, instead of walking to the huddle almost four goals ahead, the Magpie players had heads down, leading by just nine points. Marcou recalled: "My greatest memory is when Jimmy slotted the goal, and as we were going to the huddle he said, 'Boys, they're f….! I can see it in their eyes. We'll beat this mob.' I immediately turned to watch the Collingwood players at the huddle and they were arguing with each other … I thought to myself, 'Yep, Bucks is right.' We were pretty fired up."
Sure enough, in the final quarter Carlton piled on 4.7 to just 0.2 to, once again, break Collingwood hearts. Bruce Doull won the Norm Smith Medal, and Prime Minister Malcolm Fraser invited the players to his Canberra residence, The Lodge. You would assume being the first sporting team invited to The Lodge would have ensured the players were on their best behaviour. You would think.
"I've still got salt and pepper shakers and some cutlery that I stole from there," Harmes admitted in 2014. "We knocked off golf balls, and I even walked out with Malcolm's golf driver down the side of my pants leg!" He wasn't alone, although most were sworn to secrecy. "I admit I did get a little spoon," Mario Bortolotto conceded. Perhaps most shocking was when, after winning again in 1982, the PM invited them back a second time! David Glascott recalls that, when they returned in '82, "there were all these plastic spoons and cutlery, because it had all been stolen the year before".
There was one final act that needed to be performed before Carlton could be elevated into the pantheon of the game's greatest sides. The 1982 Grand Final pitted the Blues against 1980 premiers, Richmond. The winner earning the right to call itself the finest team of the era. The final scene, which took place at the MCG on 25 September 1982, was gladiatorial in its drama, bloodlust, entertainment…and nudity.
The Tigers had belted Carlton in the second semi-final, and went into the Grand Final odds-on favourites. Even the Carlton players had their doubts. Wayne Johnston recalls Mark Maclure saying to him, "I don't think we can beat them," in the rooms before the game. The team, and coach, were on edge. As they headed for the race, about to enter the cauldron, Parkin stopped them for one final pep-talk.
"I'm embarrassed, looking back, about what I told my players to do before that Grand Final," Parkin conceded in 2015. "I just had this feel, this sense, so I stopped them in the race and said to them: 'Knowing the Richmond mentality, one of you smaller blokes is going to get knocked out. If any of our blokes go down in the first 10 minutes, turn around and knock the bloke out who's standing next to you. When he wakes up and says, 'What's that for?' you can say: 'That's for my little mate.'" When the inevitable fight broke out, Parkin scanned the field and witnessed Bortolotto standing over Tiger danger man, David Cloke, who, moments earlier, had been flattened by his lesser-talented opponent. The coach knew his players were "on".
It was Johnston who set the scene. The Dominator was hyped like never before, and through his actions was involved in all three of his side's early goals. Before they could blink, Richmond trailed by three goals.
From there, it became an arm wrestle that the Tigers were slowly dragging their way. At one point, a blonde bombshell caused a sensation when she stripped and made for Doull in the centre of the ground. Even commentator Peter Landy forgot about the game for a few moments. But the streaker wasn't the biggest knock-out that day. No, that title went to Hunter. On two occasions, Hunter was knocked cold and forced to leave the field. At half-time, when asked where he was, he assumed he was on a footy trip. Somehow, Hunter returned to the field for a third time, and as gladiators go, Hunter's game was heroic. While the silky Maurice Rioli would win the Norm Smith Medal for some flashy pieces of brilliance, there was no doubt Hunter was the best player afield.
When it was all over, the Blues had won by that early three-goal margin: 14.19 (103) to 12.13 (85). They were the best of their era, the best in Carlton's history, and one of the toughest, closest, fittest teams of all-time. They probably drank the most amber fluid of any team in history, too!
Said Parkin: "They played hard off the field – I mean, gee, they were the biggest drinkers! – but their preparation and the way they trained was just top-class. I never had a side that trained as hard as that. And they played, both individually and collectively, with a commitment to each other that was just fantastic."
What did I learn when writing Larrikins & Legends? That mateship, trust in each other, hard work, and enjoying what you do, can take you anywhere in life. They were football's forgotten champions. I hope I've set the record straight.
This article was an extract from Dan Eddy's recently-released book, Larrikins & Legends: The Untold Story of Carlton's Greatest Era (Slattery Media Group, 2017). Go to www.slatterymedia.com to order your copy today.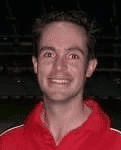 Author:
Dan Eddy
DAN EDDY is a storyteller with an impressive collection of works. He is the author of four books, including King Richard and Larrikins & Legends, and co-author of three more, including Champions and The Shinboners. 
He has a Master of Arts degree which explored the connection between Essendon champion Dick Reynolds and the Essendon community, and is a currently researching a PhD on another AFL Legend in Alex Jesaulenko. He is also a regular contributor to Inside Sport magazine, and has had articles published in the AFL Grand Final Record.
Comments
comments
0 comments