---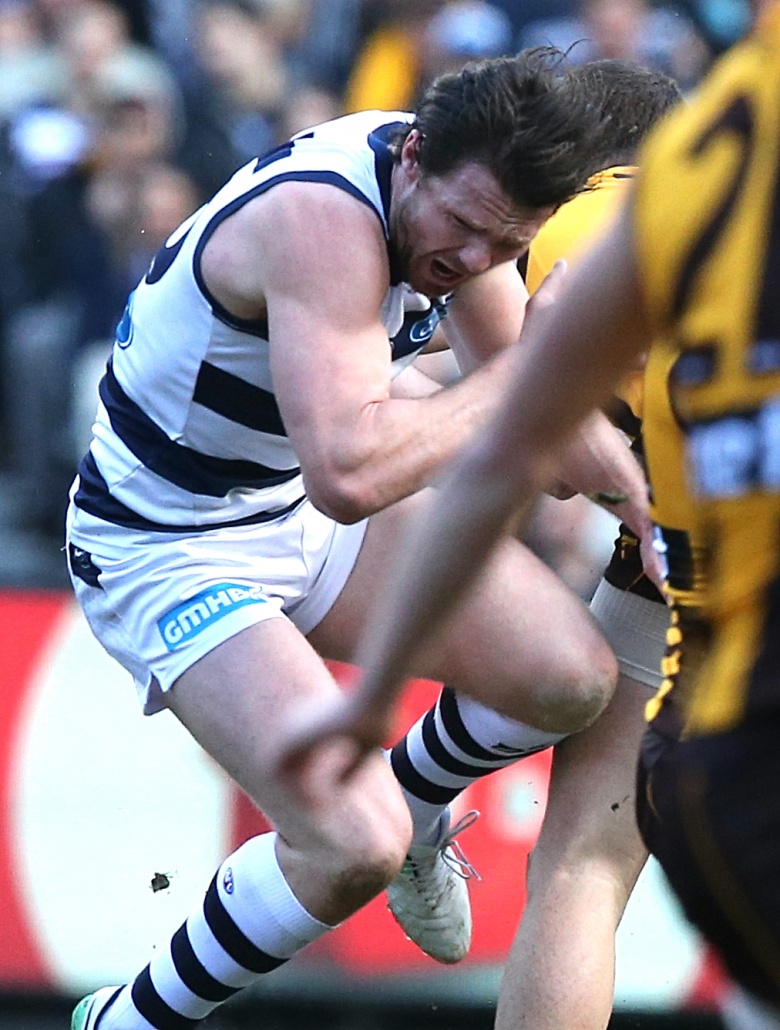 Reading Time:
6
minutes
THE WEEK THAT WAS: Chief writer RON REED gets a glimpse of an old-fashioned full-forward and pines for what used to be.,
AS FUTILE AS I know it will be, can I make a protest about one aspect of how footy is played these days? I miss the specialist full-forwards, who have become virtually extinct. Who is responsible for this dismaying development, and why? Well, the coaches, of course – because they think they've found a better way. Is there any hope of a back-flip? Not any time soon, that's for sure – and that's disappointing.
Modern footy is undoubtedly better in some respects and in others it definitely is not. This is one of the latter. Do you have to be from an olden-days generation to think this way? Possibly, I suppose – but I am far from alone in believing that by far the biggest and most appealing story of round 17 was Geelong superstar Patrick Dangerfield being more or less forced by injury to confine himself to the goal-square and its immediate precinct, from where he kicked 5.6 from limited game time and pretty much won the match against Hawthorn. He probably scored another three Brownlow votes, too – on one leg.
It's not something you see much of these days, with the possible exception of when Josh Kennedy is in full-flight for the West Coast Eagles. The winner of the past two Coleman medals for leading goalkicker, he's the closest thing to a specialist spearhead now but he has never come close to the now almost mythical 100 goals in a season, his best being 82 last year and 80 in 2015. He probably never will. And nor, conventional wisdom now says, will anyone else. What a pity that is.
Dangerfield's accidental throwback to the turn of the century certainly got people talking. It would have been no coincidence, presumably, that The Footy Show focused on it. First they asked Cats coach Chris Scott if there was any chance of turning Dangerfield or anyone else into an old-fashioned spearhead and he swatted it out of bounds by saying – if I heard him corerectly – that it would mean playing one short in other areas of the ground, which would inevitably lead to defeat.
Then they rounded up three of the best full-forwards from another era – Richmond's Michael Roach, Melbourne's David Neitz and Footscray's Simon Beasley – to be interviewed by another of their own kind, Geelong's Billy Brownless, who referred to them more than once as men "who won games for their club." Big Billy didn't need to elaborate very much to get his nostalgic point across.
You can't tell me people don't like to see great or even good players kicking big bags of goals. The game was never more interesting when the likes of Gary Ablett, Jason Dunstall and Tony Lockett were racking up 100 goal seasons year after year. Remember that magical day at the MCG when Ablett and Essendon's Paul Salmon both bagged double figures in the same game? I was there and will never forget it. But I fear I may never see a bag of 10 again. There are games now when you struggle to see bags of three.
Over the journey 28 players have kicked 100 goals at least once, with 57 separate instances of the feat. Many of them have been not only brilliant players but entertaining or at least interesting characters, on and off the field, during their careers and since – a bit like fast bowlers in cricket. Think Peter McKenna, Lockett, Dunstall, Beasley, Ablett, Warwick Capper, Doug Wade, John Coleman … the list goes on. I'll thrown in Mark Jackson just for the fun of it, even though he never cracked the ton.
Since St Kilda's Fraser Gehrig kicked 103 in 2004, only Lance Franklin, then with hawthorn, has managed three figures with 102 in 2008. Franklin has won the medal three times and is primed for a fourth. He leads on 47 goals coming into the final seven rounds from Joe Daniher 45, Ben Brown, Eddie Betts, Taylor Walker and Jeremy Cameron all 41. Betts is just about my favourite player these days and he is the exception in that group in that he is not a "tall forward," the term and job description that has replaced full-forward.
Only Kennedy, who has missed five games, is averaging better than three goals a game – 37 at 3.4. Franklin averages 2.9 and is on track to take the medal again with 65, which would equal Tiger Jack Riewoldt's winning tally in 2012 as the lowest since a 22 round season was introduced in 1970.
In other words, if anything we're going backwards. And I don't reckon I'm the only one who thinks that has been to the detriment of the game and who yearns for the good old goal-den days.
FOOTBALLER OF THE WEEK
PATRICK DANGERFIELD, not simply for kicking five goals to ensure the cats beat Hawthorn, but his comedy routine when he decked himself out in bandages and hobbled in on crutches to a presser after being accused of exaggerating his injuries. He's the most user-friendly player in the AFL.
WINNER OF THE WEEK
Cyclist MICHAEL MATTHEWS refused to concede defeat in the battle for the coveted green jersey at the Tour de France and his persistence paid off when he stayed on his bike and German star Marcel Kittel could not.
LOSER OF THE WEEK
The AFL, mainly because of that scandal, but also for failing to convince teenage multi-sport star Will Sutherland to choose a footy career ahead of cricket. Doesn't happen often.
YOU READ IT HERE FIRST
Editor COLIN DUCK reveals that AFL boss Gill McLachlan and his newly-sacked operations manager Simon Lethlean enjoyed a cordial day out together at the amateur footy just 24 hours after the dramatic unfolding of the League's in-house sex scandals.
Footy fan expert CHERYL CRITCHLEY explains what really goes on with the AFL's ticket pricing systems that a mystery to so many people.
THEY SAID IT
"I'm not prepared to call it 'The Legend' just yet, but it's getting there." Geelong coach BRAD SCOTT is impressed by his ace player Patrick Dangerfield kicking five goals against Hawthorn on one leg.
"We all make mistakes and players have to front a press conference and be grilled by the media. Well, from now on if a journo makes a mistake he or she must answer to a code of ethics board." DANGERFIELD, musing on what he might do if put in charge of the AFL.
"As the coach at the centre of the speculation and scrutiny it can be overwhelming. It has such an enormous and negative effect on your psyche, your team and your family." MICK MALTHOUSE knows what's like to be a footy coach under pressure to keep his job.
"If I ever thought I was going half rat power and I'd had enough of it, I'd be the first out the door, because I don't get paid for this. I've got lots of things in my life." Collingwood president EDDIE "EVERYWHERE" McGUIRE makes it clear he's not going  anywhere.
"It's not like you'd happily jump out of a car going that fast (78kph) so it was obviously a fair old impact." Cyclist RICHIE PORTE reflecting from his wheelchair on the horror crash that wrecked his Tour de France campaign.
"Everyone broadly understands life, everyone makes mistakes. In the end, people have to be accountable for them." AFL boss GILL McLAUGHLIN on th sex scandal that brought down two of his executives.
"He doesn't have respect for people who don't agree with him and he can be very cutting with his tongue." Unnamed associated of Lethlean during his amateur footy days.
"The AFL should get its nose out of the love life of its staff. By what right do bosses sack executives who've had sex with consenting colleagues?" Current affairs commentator ANDREW BOLT disagrees with the outcome of the footy head office shenanigans.
"I know other teams rate me as a driver, for sure. So if I keep continuing like this I'm sure I would get interest elsewhere. We'll see." Fi driver DANIEL RICCIARDO doesn't underestimate his own status in the sport.
"There are multiple reasons State of origin hasn't worked in the AFL in recent years, but I don't feel it's something the AFL should give up on." Dual Brownlow medallist, now media commentator CHRIS JUDD is envious of rugby league's showpiece.
"Winning eight (Wimbledons) is not something you can ever aim for, in my opinion. If you do, you must have so much talent and parents and coaches that push you from the age of three on, who think you're a project. I was not that kid. I was just a normal guy growing up hoping to make a career on the tennis tour." ROGER FEDERER explains his uncomplicated way to the top.
"I was really busting the whole race and the only time I could really find to have a piss was on the climb. It didn't work out so well." Cyclist MICHAEL MATTHEWS finds an unusual way not to win a stage of the Tour de France.
"If it had been me I would have just peed my pants." Commentator and former pro rider JOHN TREVORROW wouldn't have been as delicately disposed as Matthews.
"Once it's all dealt with I think the player-Cricket Australia relationship is going to struggle. Even if it gets sorted the damage has already been done." Former Test star MITCHELL JOHNSON is afraid the great cricket war may linger a lot longer.
"These things are just submarines, however long they are, the roundness of them … they are big, big beasts." Surfer MICK FANNING is becoming an expert on sharks after his second encounter with one at the same South African beach.
"Much of what makes players great is the self-belief that they can continue to put their mark on a game. But that confidence can also be a real weakness when it comes to making the right decisions about their future." Footy legend WAYNE CAREY casts a been-there-done-that eye over Saint Nick Reiwoldt's decision on whether to retire while he's still a star.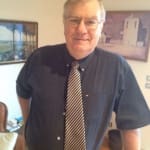 Author:
Ron Reed
RON REED has spent more than 50 years as a sportswriter or sports editor, mainly at The Herald and Herald Sun. He has covered just about every sport at local, national and international level, including multiple assignments at the Olympic and Commonwealth games, cricket tours, the Tour de France, America's Cup yachting, tennis and golf majors and world title fights.
Comments
comments
0 comments