---
Reading Time:
6
minutes
THE AFL ticketing system has become increasingly complicated and costly, writes Cheryl Critchley:
IN LATE 2013, a motley bunch of footy fans had a dream – to give AFL supporters a say. For too long, diehards had been left in the outer on AFL issues, despite being the game's biggest stakeholder.
At that first meeting in late 2013, five life-long footy nuts formed The AFL Fans Association (AFLFA). They wanted to give fans a voice when the AFL and its clubs appeared to take them for granted.
They targeted issues that disenfranchised supporters, such as un-family-friendly game times, exorbitant food and drink prices, the growing need to book seats at inflated prices and the lack of Grand Final tickets for competing club members.
When Collingwood Cheer Squad stalwart Jeff "Joffa" Corfe and another committee member investigated the AFL's new variable ticketing system, due to start in season 2014, they were gobsmacked.
Following a four-year freeze, Victorian general admission prices had risen by up to 100 per cent – from $20 to $25 for adults, $2.50 to $5 for kids, $12 to $17 for concession holders and $40 to $50 for families.
The AFL had also introduced new reserved seating categories that cost up to $20 more than the same seats in 2013.  A range of games on top of the Essendon-Collingwood Anzac Day clash, including Richmond and Essendon's Dreamtime at the G, were classified "A-Reserved".
This meant everyone had to pre-book. Some of those seats were not expensive, but they were up the back of the top deck. On the eve of the 2014 season, the AFLFA warned that the new system would be unpopular and fans would stay away. Many did.

Average MCG home and away crowds fell from 52,153 in 2013 to 46,928 in 2014, while Etihad Stadium crowds fell from 30,544 to 28,241. In 2013, the MCG had seven home and away crowds above 80,000. In 2014, it had two. Other factors affect crowds, including club form, scheduling and the weather. But those figures were stark.
When AFLA representatives met AFL officials about variable pricing, they were told the new system was better than the old one, which saw people pre-book when a big crowd was likely. Fans had always known that if they didn't book for a blockbuster, they might miss out.
Now, they were being told that they had to book more often and for games that were never going to sell out. In many cases the seats were much more expensive.
After backflipping at the last minute and allowing members to swipe into a Geelong-Hawthorn game that had been classified pre-book only, the AFL abandoned the A-Reserved category and modified the system post-season.
At the time, AFLFA president Gerry Eeman said it had been a "phenomenal effort" by fans who signed a petition against the new system. He also congratulated new AFL CEO Gillon McLachlan for listening and moving to admit children free on Sundays at the MCG and Etihad Stadium. People power had worked … to a point.
The 2015 ticket system was even more complicated. Home clubs now had the power to set reserved seat prices, which saw them use up to 23 price categories (Gold Coast) and charge up to $95 (Port Adelaide). Some clubs did reduce prices for low-demand games.
MCG crowds recovered slightly, (three 80,000+ home and away crowds and an average 48,329 per game) but fell again in 2016 (one 80,000+ game and an average 45,389 per game). At Etihad, average crowds were 28,318 in 2015 and 30,215 in 2016.
Just when you thought it couldn't get any trickier, dynamic pricing began in 2016. It allows home clubs to set an initial reserved seat price and then increase or decrease it up until game day. The idea is that prices will increase for high-demand games and decrease for low-demand matches. General admission prices can't rise and reserved seat increases are limited to four rises totalling $12.
But clubs can start at a higher price than the year before and then increase those prices by another $12. Essendon did this on Anzac Day in 2017. Its initial reserved seat prices, advertised in early March, were up to 50 per cent dearer than 2016. Closer to the game, they rose again by the $12 maximum, taking some increases to 80 per cent.
In Round 1, six of the nine home teams increased their reserved seat prices by up to $12 on the AFL Tickets Seat Pricing Guide.  None were dropped. The same thing happened over the Anzac Day weekend. As described above, Essendon's prices increased most, with some Level 4 reserved seats up from $40 in 2016 to $72.
As of Round 14, the AFL's seat pricing guide had recorded reserved seat prices increase in 46 games (this was originally believed to be 51, until it emerged that the guide had wrongly recorded small rises for five Fremantle games).
Only five games recorded decreased prices.
Reserved seat prices had also increased for some low demand games. In one bizarre example, North Melbourne increased reserved seat prices in four of eight categories for its Round 6 Etihad Stadium match against Gold Coast that drew just 15,431 fans.
Some clubs have offered special deals, such as $15 adult general admission, $30 family tickets and two-for-one or discounted reserved seats. St Kilda had $14 Level 1 reserved seats for its Round 9 game against Sydney and Hawthorn offered $15 Level 1 seats for its Round 12 MCG clash against Gold Coast.
But these deals are not disclosed on the AFL Tickets Seat Pricing Guide. Most are promoted via social media, which means some fans don't find out about them. In a recent example, Richmond members could upgrade to Level 1 seats for the Round 17 Etihad Stadium game against Brisbane for free by asking at the ticket booth. But this was not widely advertised.
The AFL and its clubs tell us that the best way to avoid dynamic pricing is to be a club member. But those without reserved seats who want to upgrade for a game must still pay a premium, which may be subject to dynamic pricing increases.
And when a special deal is offered, (Richmond also had a free ticket deal in Round 17), members who have already paid full price for their tickets miss out.
Confused? You're not alone.
The AFL ticket system is now extremely complicated and only the most vigilant fan who notes pre-season reserved seat prices would notice any changes. They can still buy cheap general admission tickets to most Victorian games, but these are usually in unpopular areas and can be limited in number.
AFLFA president Gerry Eeman says the new system is confusing and designed to extract maximum dollar from supporters.
"As it stands, dynamic pricing unfairly plays on the loyalty of AFL fans that some clubs believe will pay whatever it takes to attend a big game," he says. "If any other business did this it would quickly lose customers."
AFL TICKETING EXPLAINED


In 2014 the AFL introduced variable pricing, which categorised games as A-Reserved, A, B and C based on demand. A-Reserved games had no general admission (GA), but this was soon changed.
In 2015, the AFL gave home clubs control over reserved seat pricing, which means prices can vary for the same seats at different games. Clubs used up to 23 price categories.
In 2016, dynamic pricing was introduced. This allows clubs to increase reserved seat prices posted at the start of the season by a maximum of $12 up until game day. They can also decrease prices.
GA prices cannot increase but for many games it allows access only to top deck seating.
The most expensive reserved seat now listed on the AFL Tickets Seat Pricing Guide is Port Adelaide's $99 "Black Diamond". To further confuse matters, the price of this and some other tickets can be slightly different on the official ticket sales websites.
More info: www.afl.com.au/tickets/faq
THE CHEAP SEATS

AFL General admission (GA) prices are uniform in Victoria, but nationally can vary by up to $11. Brisbane also has two GA prices listed on the AFL Tickets Seat Pricing Guide – $25.50 and $27.
Based on the AFL price guide, this year's adult GA prices range from $24 at Spotless Stadium and Manuka GWS games to $35 for Adelaide and Port games at Adelaide Oval.
Victorian fans pay $25 for GA at the MCG, Etihad Stadium and Simonds Stadium. Concession is $17 and kids aged 6-14 cost $5. Other GA prices include $26 at Metricon Stadium (Gold Coast), $28 at Blundstone Arena in Hobart and $33 at the SCG.
Subiaco doesn't have GA but its public reserve tickets are $37 for Fremantle home games and $38 for West Coast. The cheapest Launceston tickets at Hawthorn games is $35 for "standard" seats.
GWS has $20 standing room tickets for some games.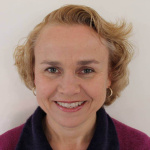 Author:
Cheryl Critchley
Cheryl Critchley is a freelance journalist, AFL Fans Association vice-president and Richmond member who attends games with her husband and three kids – if she can drag them along. She also wrote Our Footy: Real Fans vs Big Bucks (Wilkinson Publishing).
Comments
comments
0 comments